What to Know About Leukemia
Police officer Kenny Williams, 32, thought his back pain was from his job, but it was leukemia.
Now cancer-free, he is happily returning to the force he loves.
Leukemia is cancer of the body's blood forming tissue, including the bone marrow and lymphatic system.
Doctors classify leukemia depending on its speed of progression and the type of cells involved.
Common treatments options to fight leukemia include chemotherapy, radiation, targeted therapy, bone marrow or stem cell transplant and CAR-T cell therapy.
CAR-T cell therapy reengineers immune cells to fight leukemia, and it has been hailed as "a revolution in cancer therapy."
An Idaho police officer with nagging back pain thought it came from wearing heavy equipment on the job, but it turned out to be so much more after tests revealed a surprising leukemia diagnosis. After taking time off for treatment, the hardworking cop is happily cancer free and making an emotional return to the force he loves.
Kenny Williams, 32, worked for the Blackfoot Police Department in Blackfoot, Idaho, about 200 miles north of Salt Lake City. He's been with the department for seven years and developed a reputation as a positive member of the police force. Williams' life began to take a turn in March 2022 when the father of two started having recurrent back pain.
Read More
"I thought it was from my job from being a police officer. I thought I had something wrong with my back," Williams
told
East Idaho News.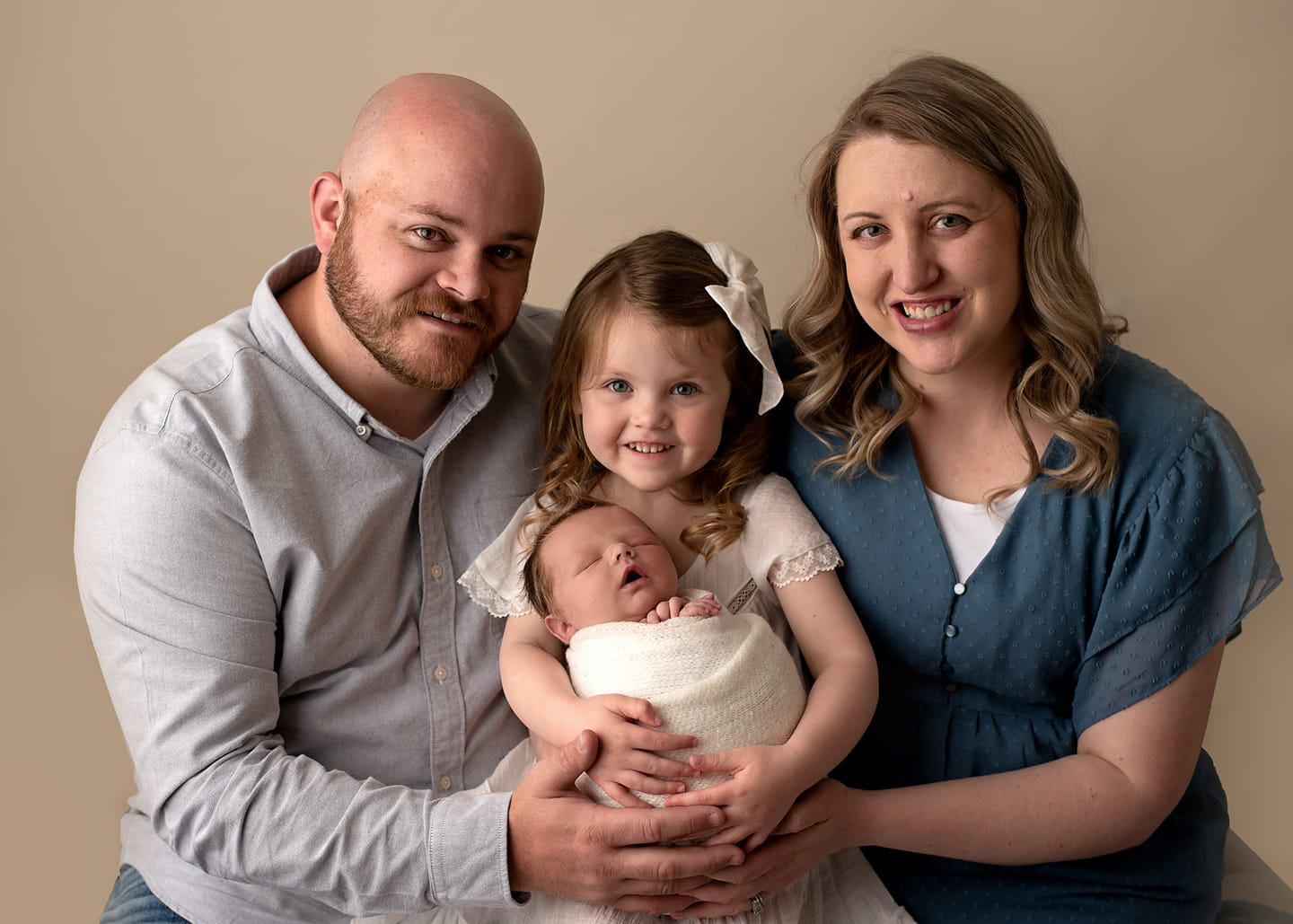 Williams went to the doctor for some tests and scans to learn the source of his back pain that had lingered for about two months. The test results proved shocking for the officer and his wife, when doctors diagnosed him with
leukemia,
cancer of the body's blood-forming tissue, including the bone marrow and lymphatic system. "Just a crazy diagnosis. We went from back pain to cancer in a couple of weeks," William's wife Carrie
said
.
"It just kind of hit. You start thinking about the kids, and if you are going to be able to be there for them in the end, you know? It's a lot to take in at once," Williams said recalling his thoughts after the unexpected cancer diagnosis.
A cancer diagnosis can be shocking and intimidating, along with a slew of other emotions. Experts recommend not blaming yourself for the disease. One helpful suggestion for cancer warriors at the start of their cancer journeys, is to learn more about the disease. Also asking your doctor additional questions and even seeking a second opinion can help ease the initial shock and anxiety associated with a new diagnosis.
"I think it's really important for them to be able to hear it multiple times, take notes," Dr. Heather Yeo, colorectal surgeon at Weill Cornell Medicine said.
Dr. Yeo also suggests turning towards family and friends or find a support group to help you begin your cancer journey.
Understanding Leukemia
While some details on Williams' form of leukemia have been kept private, here's what we know about leukemia.
Leukemias are cancers that start in the blood-forming cells of the bone marrow. When these cells become leukemic, they stop maturing properly and grow out of control. Eventually, they spill into the bloodstream. Because they are essentially abnormal white blood cells, they prevent your blood from doing normal things like fighting infections, keeping your energy up and preventing excessive bleeding.
Chronic lymphocytic leukemia (CLL) is the most common type of leukemia that affects older adults. The average age of most patients at diagnosis is about 70 years old. CLL accounts for about one-quarter of new cases of leukemia each year. Because CLL is a slow-growing, chronic cancer many people won't necessarily need treatment at diagnosis. Instead, patients are monitored and their blood count tracked to determine whether and when treatment is actually required.
"Chronic lymphocytic leukemia is a cancer of a white blood cell called a B lymphocyte," explains Dr. Matthew Davids, director of the Center For Chronic Lymphocytic Leukemia at the Dana Farber Cancer. "These are cells that are normally there to help you fight off infections, and for reasons that we don't often understand, these cells can gradually accumulate over time and become a tumor that we call CLL."
Doctors classify leukemia depending on its speed of progression and the type of cells involved, Mayo Clinic says.
Leukemia can either be acute or chronic. With acute, the cancer cells quickly multiply and typically require aggressive and prompt treatment. With chronic, they "replicate or accumulate more slowly and can function normally for a period of time." Chronic leukemia can go unnoticed or undiagnosed for years because there are no early symptoms.
According to the American Cancer Society, the types of leukemia include:
Acute lymphocytic leukemia (ALL). Starts in the bone marrow where white blood cells are made and it's more common in children than adults.
Acute myeloid leukemia (AML). Most common in older people.
Chronic lymphocytic leukemia (CLL). A type of cancer that starts from white blood cells or lymphocytes in the bone marrow. CLL mostly impacts older adults.
Chronic myeloid leukemia (CML). Starts in the blood-forming cells of the bone marrow and invades the blood.
Chronic myelomonocytic leukemia (CMML). A type of cancer that starts in blood-forming cells of the bone marrow and invades the blood. CMML mostly impacts older adults.
Leukemia Symptoms
Leukemia symptoms depend on the type of leukemia you may be diagnosed with. According to Mayo Clinic, common leukemia signs may include:
Fever or chills
Persistent fatigue, weakness
Frequent or severe infections
Losing weight without trying
Swollen lymph nodes, enlarged liver or spleen
Easy bleeding or bruising
Recurrent nosebleeds
Tiny red spots in your skin (petechiae)
Excessive sweating, especially at night
Bone pain or tenderness
Mayo Clinic identifies risk factors for leukemia as:
Previous cancer treatment
Genetic disorders
Exposure to certain chemicals that can include benzene often found in gasoline.
Smoking
Family history of leukemia
Treating Leukemia
For Kenny Williams after he was diagnosed, he began treatment soon afterward. He tried chemotherapy, but that did not work for him, according to his wife. He then tried CAR-T cell therapy, a treatment method used for relapsed and treatment-resistant acute lymphoblastic leukemia by reengineering immune cells to fight leukemia.
"They decided to do something called CAR-T, which is kind of a new therapy that's being used for cancers. That's finally what made him cancer free," Carrie said.
CAR-T cell therapy has been hailed as "a revolution in cancer therapy," says Dr. Siddhartha Ganguly, director of the Lymphoma/Myeloma Program at the University of Kansas. "It is paradigm changing."
The treatment path that you and your doctor take may depend on several factors, including your age, overall health and if the cancer has spread or metastasized to other parts of the body. However, common treatments options to fight leukemia include:
Chemotherapy
Targeted therapy
Radiation therapy
Bone marrow or stem cell transplant
Engineering immune cells to fight leukemia with CAR-T cell therapy, in which the body's germ-fighting T cells are reengineered to fight the cancer and infused back into your body. CAR-T might be an option for children and young adults.
WATCH: Clinical Trials Using CAR-T Cells Are Extremely Promising.
Williams' treatment included a bone marrow transplant and CAR-T, which can lead to long-term remission for several different kinds of blood cancers, according to SurvivorNet experts.
"You will be seeing many more diseases where CAR-T will become commercially available," Dr. Ganguly told SurvivorNet.
Dr. Ganguly added people who don't fall into the categories for which the FDA has approved CAR-T cell therapy may be able to enroll in clinical trials that offer the treatment.
Idaho Shows Support for Cancer Warrior
It's important for cancer warriors know they have a strong support group behind them. It helps them alleviate anxiety and depression as cancer treatments become more intense over time.
Despite Williams' long cancer journey, he had the support of his wife and the community encouraging him to keep fighting. Employees working for the city Blackfoot donated their PTO time to Williams so he could maintain his income while undergoing treatment.
"The city allows for certain amounts of time to be donated to him by all city personnel, so even other people in the streets department, water department or city hall were able to donate time," Blackfoot Police Captain Wes Wheatly said.
"Just grateful for all the family and friends that were there to support me. It was a long road, but we all made it through. Not the best weight loss plan, but I did lose a bunch of weight from all of this!" Williams said.
Now cancer-free, Williams has returned to working as a police officer. He was welcomed back with open arms from his colleagues and friends who missed him for more than a year as he fought and beat leukemia.
"We are excited. He missed a total of about 13 months of work, and I think it has been a long, hard fight for him as an individual," Wheatly said.
Learn more about SurvivorNet's rigorous medical review process.
---