Jenai Hales is a competitive weight lifter — and she has the empowered attitude to show for it.
"I pretty much don't miss a gym day ever," says Hales, who has been living in Austin, Texas since 2012. From the moment Hales first felt the debilitating pain in her abdomen that would mark the start of her cancer journey, she held fast to that strength — both physically and emotionally. She used it to advocate for herself — and for her ovaries — to seek better answers and better options.
Read More
When a certain doctor didn't want to see Hales because her age put her in a category in which he didn't see the need to spare her ovaries, her response was immediate.
"I looked at him, and I said, 'well, I'll tell you what. My ovaries, they're kind of like your balls. You'd like to keep your balls. Wouldn't you?'"
Hales, who did, ultimately have to have both of her ovaries along with her uterus, appendix, several lymph nodes, and her omentum removed due to her ovarian cancer diagnosis, made the point that the purpose of a woman's ovaries goes beyond reproduction.
"They're there for a reason," Hales says. "A woman's ovaries and uterus serve a purpose beyond bearing children. Our hormones are very valuable for us as women… we need them. They serve many biological functions."
Accordingly, Hales argues that if the ovaries can be spared, doctors should absolutely try to spare them.
"Of course if they're diseased and malfunctioning, remove them," she says. This was how things turned out for Hales, when she woke up from surgery to the news that all of her reproductive organs had been removed.  Learning that she had cancer on both her ovaries shocked Hales.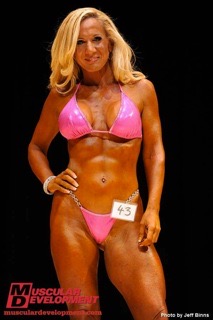 Fortunately, she was able to turn the experience into a positive and to push all of her energy into living her life with more passion than every before.
"I became stronger than I'd ever been before," she says.
Today, Hales is a firm believer in asking all of the questions. "You have a right to ask as many questions as you want," she says. "This is your body. They're your organs. And you shouldn't feel bad asking a doctor why he wants to do something to you."
Learn more about SurvivorNet's rigorous medical review process.