How Physical Fitness Affects Cancer Treatment
Jane Fonda, an 85-year-old cancer survivor and environmental rights activist, stressed the importance of staying active throughout life this week at the H&M Williamsburg's Move Studio launch.
Fonda is in remission after being diagnosed with non-Hodgkin's lymphoma last year. She underwent six months of chemotherapy treatments after getting diagnosed with a type of cancer that affects the body's immune system.
The actress and activist also beat breast cancer in 2010 and skin cancer on her lip in 2018.
Patients who are more physically fit may experience fewer side effects from treatment
Rather than focusing on physical fitness alone, patients and their loved ones should also aim to beef up their emotional fitness, mitigating stress with the help of a professional, if necessary.
Legendary actress and
activist Jane Fonda,
who stars in the newly released sports comedy film '80 for Brady,' is thriving in life thanks to her dedication to fitness.
The 85-year-old cancer survivor and environmental rights activist stressed the importance of staying active throughout life this week at fitness studio launch in New York.
Read More
"Let me just talk from the perspective of someone who's 85. Every day I thank God that I worked out when I was younger. You've got to stay strong. You have to be able, when you're driving your car, to look over your shoulder to see where you're backing up," Fonda said, according to
Vanity Fair
. "You know, this goes away after a while unless you [move]," the New York native said. "I have a grandson who's 3.5 years old, and I can still pick him up. I mean, I have to bend my knees and it takes a long time to get him up there, but I can still pick him up. You want to be able to stay strong just to live a safe life. You want to be able to carry your own bags." "You have to be able to, you know, make love," she added, according to
Page Six
. "I don't remember much [about that], but do I remember you need flexibility!"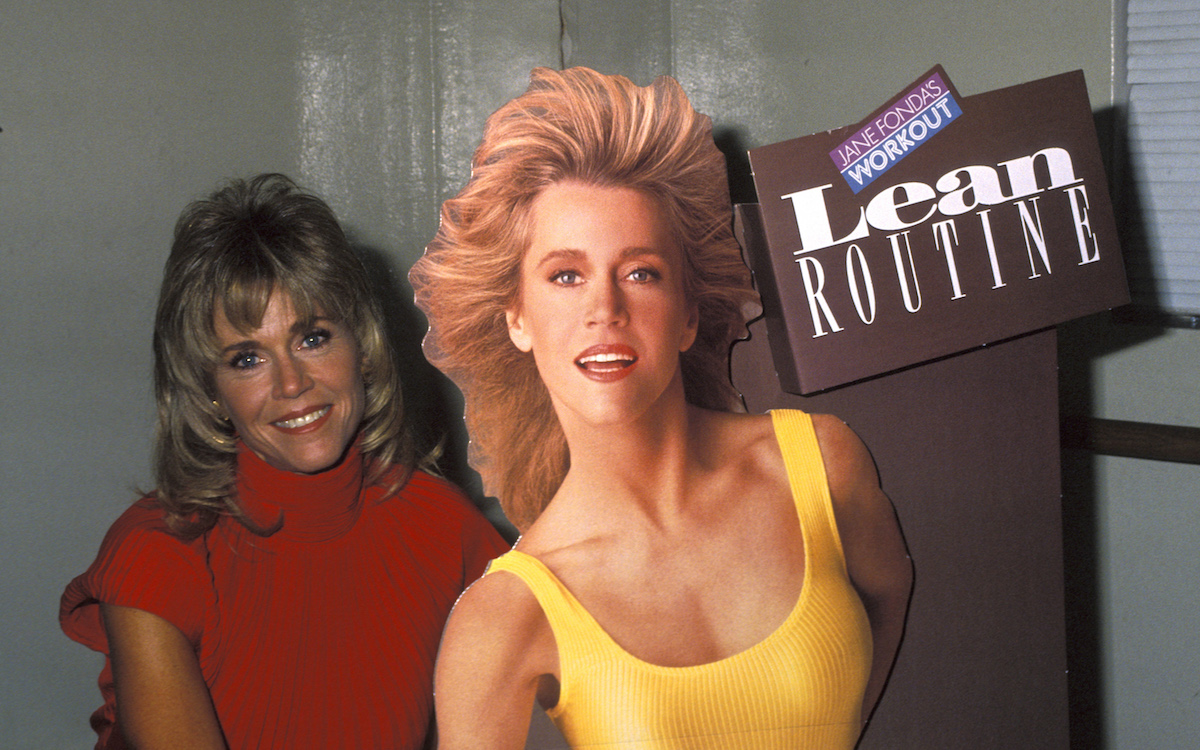 Fonda, who contributed to the at-home fitness craze back in the 1980s with her Jane Fonda's Workout, admitted that working out isn't one of her ideal activities but the feeling she has after makes it worth her while.
Offering advice to anyone who doesn't often take part in a regular gym class or have hobbies that keep them fit, the 'Barbarella' star said, "Do a little bit outside your comfort zone, but not too much. And find something that you enjoy—because if you don't enjoy it, you're probably not gonna keep it up."
"Now, why do I do it and why did I used to do it all the time is because when it was over, I felt so good. I hated doing it," she explained. "I never liked working out, but I feel so good afterwards that I just do it."
Fonda also praised working out as a way to combat depression.
"I come from a long line of really depressed people, and the best way to fight depression is to keep moving," she said.
In a 2011 blog post, Fonda offered her readers similar advice, writing," Some people mistakenly think, 'Oh, I can't exercise. I've never done it…or I stopped that years ago!' Well, we've all heard the truism, 'Use it or lose it.' What this leaves out, however, is that if it's lost we can get it back. Not only can we recover lost functions but 'in some cases we can actually increase function beyond our prior level.'"
Jane Fonda In Remission
Just days before Fonda's 85th birthday on December 21, 2022, the film icon revealed she was in remission and can stop cancer treatments after being diagnosed with non-Hodgkin's lymphoma earlier in the year.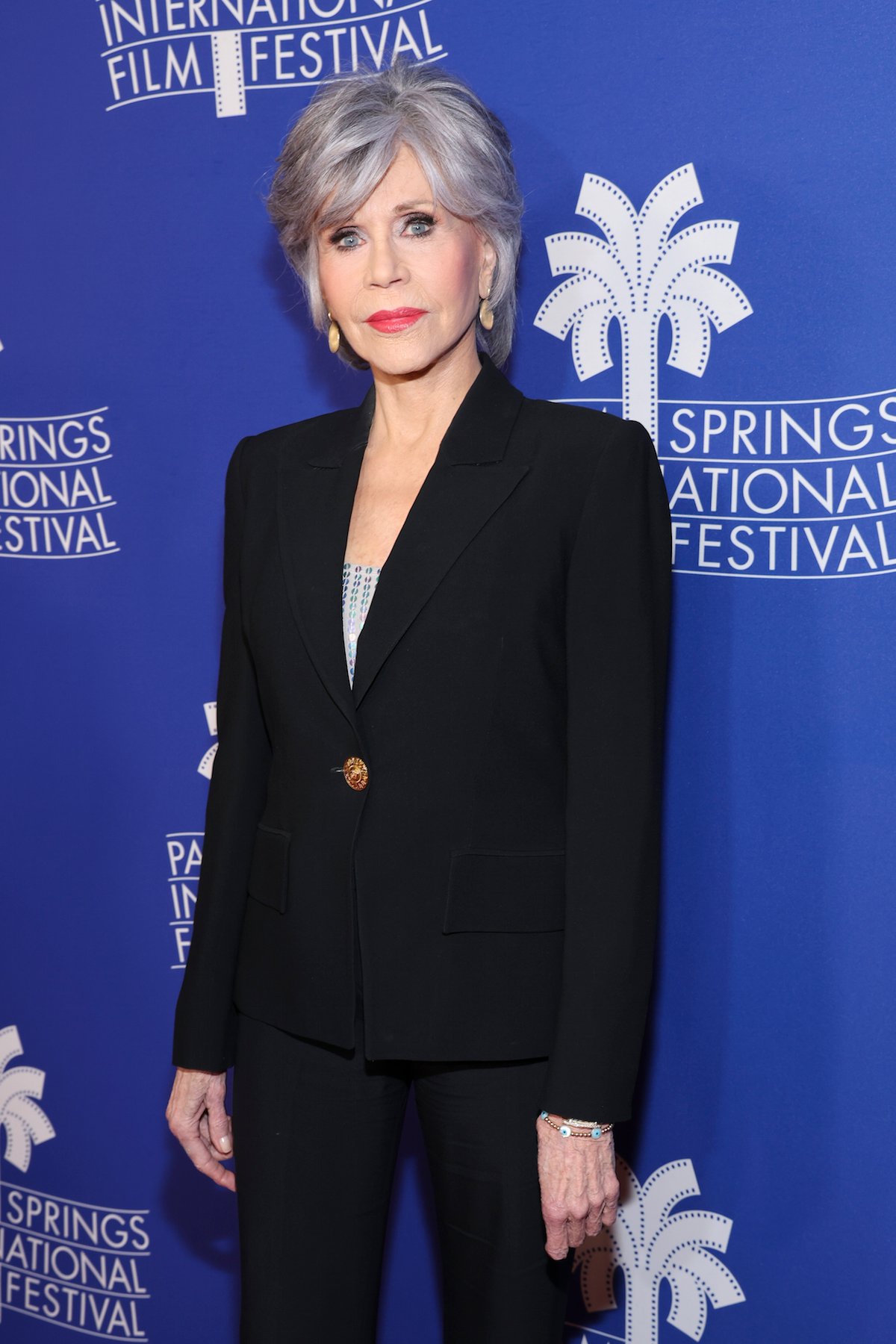 The celebratory news followed the two-time Academy Award winner revealing her lymphoma diagnosis in a lengthy Instagram post in September, where she informed fans she already started undergoing chemotherapy. But as of December, the mom of three was able to stop treatment as her body is no longer showing signs or symptoms of cancer.
"Last week I was told by my oncologist that my cancer is in remission and I can discontinue chemo. I am feeling so blessed, so fortunate," Fonda wrote in a blog post titled "BEST BIRTHDAY PRESENT EVER." "I thank all of you who prayed and sent good thoughts my way. I am confident that it played a role in the good news."
She continued, "I'm especially happy because while my first four chemo treatments were rather easy for me, only a few days of being tired, the last chemo session was rough and lasted two weeks making it hard to accomplish much of anything. The effects wore off just as I went to D.C. for the first live, in-person Fire Drill Fridays rally."
Fonda, who previously beat breast cancer in 2010 and skin cancer on her lip in 2018, voiced optimism when she was first diagnosed with lymphoma, as she called it is a "very treatable cancer" in which "80% of people survive."
What is Lymphoma?
Lymphoma is a cancer of the immune system, which begins in a specific kind of white blood cell called a lymphocyte, located in the body's lymphatic system. It is one of about 100 different types of blood cancers that affect nearly 200,000 Americans every year.
In cases of lymphoma, the lymphocytes multiply and build up in the lymph nodes and other tissues, making it more difficult for your immune system to launch an effective attack against invading germs.
As a result, the body becomes more prone to infections and other illnesses. The disease is broken up into two main categories: Hodgkin Lymphoma and non-Hodgkin Lymphoma.
Doctors make a determination by examining the white blood cells within the body. If they are unable to detect the Reed-Sternberg cell (a giant cell derived from B lymphocytes), then it is classified as non-Hodgkin. If the cells are present, then it is classified as Hodgkin.
Lymphoma Treatment Options
Lymphoma treatment, in general, depends greatly on the nature of your specific diagnosis. For non-Hodgkin lymphoma patients, their cancer is more likely to spread in a random fashion and be found in different groups of lymph nodes in the body. Hodgkin lymphoma cancers, on the other hand, are more likely to grow in a uniform way from one group of lymph nodes directly to another.
And even if you're not diagnosed until a later stage, Dr. Elise Chong, a medical oncologist at Penn Medicine, assured SurvivorNet that "unlike other cancers, where the advanced stage is a death sentence, that's certainly not the case for lymphoma."
"We have many treatments with which people can either be cured with advanced stage lymphoma or have very good remissions," Dr. Chong said. "So it doesn't change how treatable someone is, even when they do have advanced stage lymphoma."
Some lymphomas, called indolent lymphomas, might not even need to be treated right away because they're slow-growing. In this case, careful monitoring — including imaging scans such as PET/CT — is used to track the progress of the cancer and gauge whether it needs treatment yet.
"Where I use PET/CT in my practice quite a bit is if I'm observing a patient … and there is some new symptom or situation which makes me concerned that the patient may be changing from an indolent lymphoma to a more aggressive lymphoma," Dr. Jakub Svoboda, a medical oncologist at Penn Medicine, previously told SurvivorNet. "We refer to it as transformation."
Jane Fonda's Other Cancers
The Academy Award winner revealed in 2010 that she experienced a breast cancer scare after doctors discovered a small, non-invasive tumor. Fonda underwent a procedure at the time, and her representative declared her "cancer-free." In 2016, Fonda had a mastectomy before the Golden Globe Awards.
However, Fonda's battle with cancer didn't stop there.
In 2018, while speaking to the "TODAY" show, Fonda addressed bandages on her face by explaining she had cancer taken away from her lip.
"Well, the world is falling apart, what's a lip?" Fonda asked. "Yeah, they did (biopsy it.) I'm going to be fine, thanks."
Indeed Fonda's skin cancer treatment was minor compared to her mastectomy procedure.
A mastectomy removes either one or both breasts. It's usually done to treat breast cancer, but other women have the surgery to prevent a breast cancer diagnosis if there's a history of the disease in their family.
Diet, Exercise, and Cancer
People who have cancer may wonder if diet and exercise are still a priority for their health. The short answer is: absolutely. In fact, it may be more important than ever for patients' well-being.
Related: The "Pandemic Lifestyle" of Little Exercise, High Carbs, & Lots of Drinking Puts Us At Extra Risk of Cancer; Here Are Ways To Check Yourself
"In terms of cancer, oftentimes patients feel that they don't have any control over any part of their life and that's not true," Dr. Sairah Ahmed, associate professor in the division of cancer medicine at the University of Texas MD Anderson Cancer Center, tells SurvivorNet.
The Role of Diet and Exercise in Cancer Risk.
On the contrary, she says, "diet, exercise, and stress control are extremely important when going through cancer therapy, as well as once you're done treating your cancer and trying to get back to the rest of your life."
Alex Trebek's Wife, Jean, Talks About Staying Active — How Exercise Helps Cancer Patients And Survivors
Dr. Ahmed tells SurvivorNet that none of the gimmicky diets are useful for cancer-fighting. Instead, the goal is simply to consume nutritious foods. "I'm asked about keto diets, alkaline diets, no-sugar diets," she says. "Often I will tell patients there is not any one diet that has a better potential to keep their cancer away. There's no data that shows that any of those help to treat cancer any better."
But it's important, she says, for people with cancer to avoid losing weight during chemotherapy. "You want to have a moderate diet where you're including lots of fruits and vegetables but you're still eating fat and protein and you want to maintain physical exercise," she says.
Related: Major Reduction in Cancer Risk by Following Old Standbys Diet and Exercise
Dr. Ahmed explains that keeping as fit as possible can help people with cancer as they prepare for treatment.
"The more physically fit you are going through your cancer treatment, the less side effects you'll have and the faster you'll get back to your normal quality of life," she says.
Staying Active After a Cancer Diagnosis
Far from just physical fitness, Dr. Ahmed emphasizes the importance of emotional strength — both for patients and their loved ones. "Stress control is often something that is not talked about and is not given much weight, but there is a lot of stress, both in terms of the patient who's going through cancer, as well as the family who has to support that patient," she says.
Of course, there are health worries. But there are so many more challenging factors to tackle, too. "There's financial stress, there's emotional stress, and being able to deal with that as well as talk to professionals when you need it, is very important," she says. "Staying on cancer treatment is the one thing that will help to cure your disease, and if you are so sad or so overwhelmed that that doesn't happen, then you're actually going to compromise your cancer treatment."
She recommends preparing for stress — and seeking professional support if needed — as a key piece of preparing for cancer treatment.
Experts also say that physical activity can even help prevent breast cancer. And for breast cancer survivors, a study from 2021 found that exercise can also help prevent disease recurrence.
Exercise Can Lower Your Breast Cancer Risk
Contributing: SurvivorNet Staff
Learn more about SurvivorNet's rigorous medical review process.
---