Regret After Cancer Loss
Dirty Dancing star Jennifer Grey, 61, is rewriting her story, literally. The actress is releasing a memoir called Out of the Corner, based on the wildly famous movie line: Nobody puts baby in the corner.
In a candid new interview, the thyroid cancer survivor admits that she derailed her own career, and shared what she would say to her late co-star, Patrick Swayze, who lost his life in 2009 to pancreatic cancer.
With a five-year survival rate of just 9%, it's vital that pancreatic cancer is caught as early as possible. However, early detection is notoriously challenging for this disease; Thyroid cancer, on the other hand, is more slow-growing, and presents with symptoms like swelling in the neck and trouble swallowing.
Dirty Dancing
star Jennifer Grey, 61, who famously played "Baby" in the 1987 film opposite the late Patrick Swayze, is putting herself out there in a big way.
After a lifetime of saying she was "shunned" by Hollywood—a career derailment said to have occurred after the New York-native changed her appearance with plastic surgery—the actress is finally ready to change the narrative.
Read More
"I spent so much energy trying to figure out what I did wrong, why I was banished from the kingdom. That's a lie. I banished myself," the actress admitted in a candid PEOPLE
exclusive
on her book
Out of the Corner.
The title is based on the famous movie line from Swayze, "Nobody puts Baby in the corner."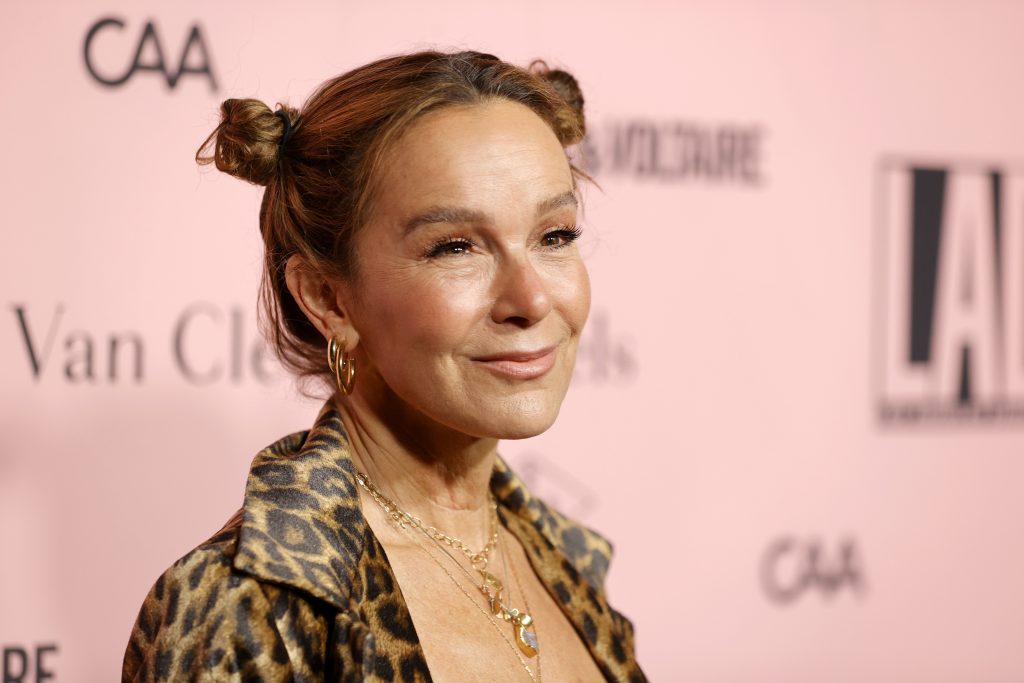 Tragically, Patrick lost his fight to pancreatic cancer in 2009 at age 57. Grey has battled thyroid cancer.
"I feel like if I could say anything to him now I would say, 'I'm so sorry that I couldn't just appreciate and luxuriate in who you were, instead of me wishing you were more like what I wanted you to be,'" Grey said. The co-stars famously did not get along off-camera, which evidently created the right sort of tension for their on-screen characters. America simply fell in love with the dancing duo and are still enamored with their film magic to this day.
 

View this post on Instagram

 
Swayze, now eternally gorgeous as bad boy "Johnny Castle," was 35 when the hit film was released and had already starred in his fair share of cult films like Youngblood and The Outsiders.
Grey, on the other hand, became an overnight success at 16 and found herself facing a whole new world of adult excess, a common story for childhood stars.
"Yes, there was lots of drugs and drinking. All the time," she revealed. "I had a boyfriend, we were out at clubs at night. I would change at his house and go to school. I was living a double life."
 

View this post on Instagram

 
Grey, who has dated actors like Matthew Broderick and Johnny Depp, wasn't interested in guys her age. "I never dated a teenager in my life. I don't think I ever even kissed a teenager," she said.
Now, she is looking through life through a different lens, and feeling more comfortable in her own skin than ever before. This incredible film— and its adoring fans—has been the gift that keeps on giving and she's finally ready to embrace what is has given her.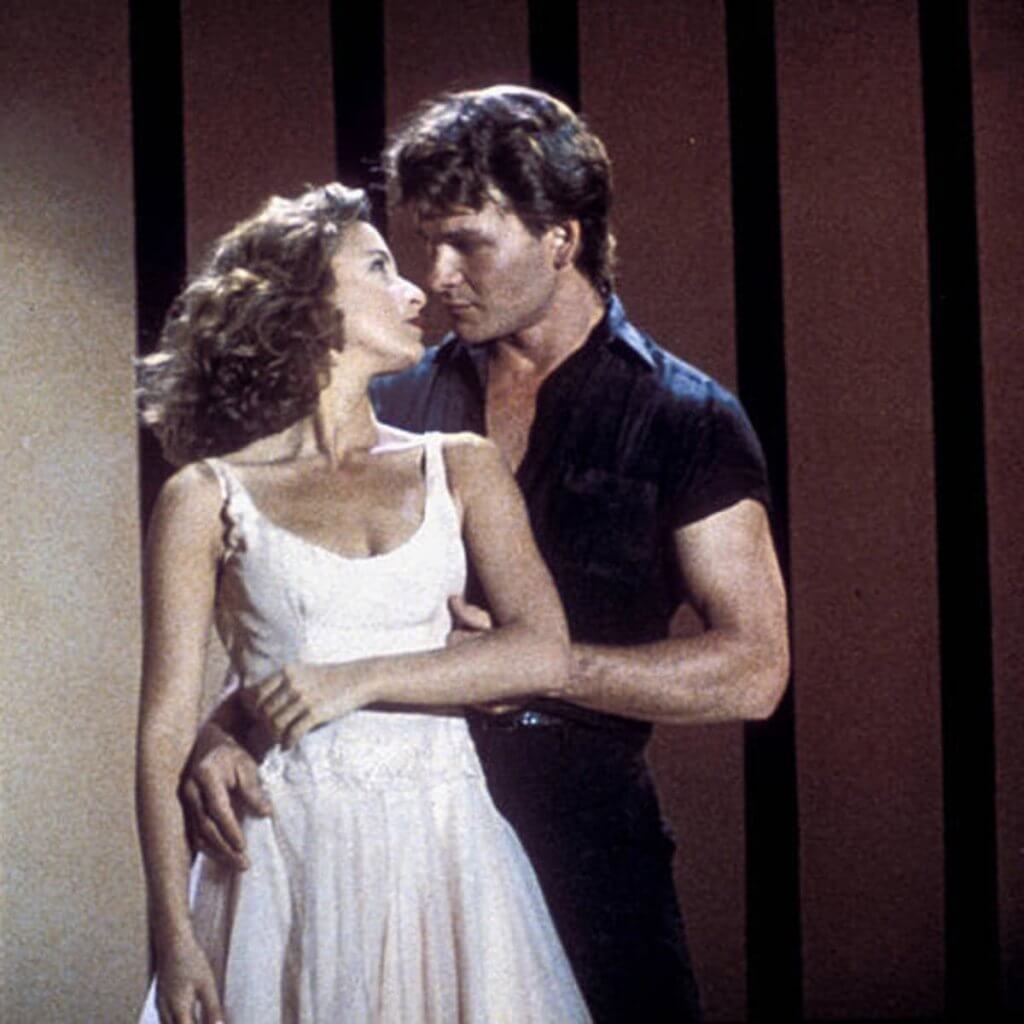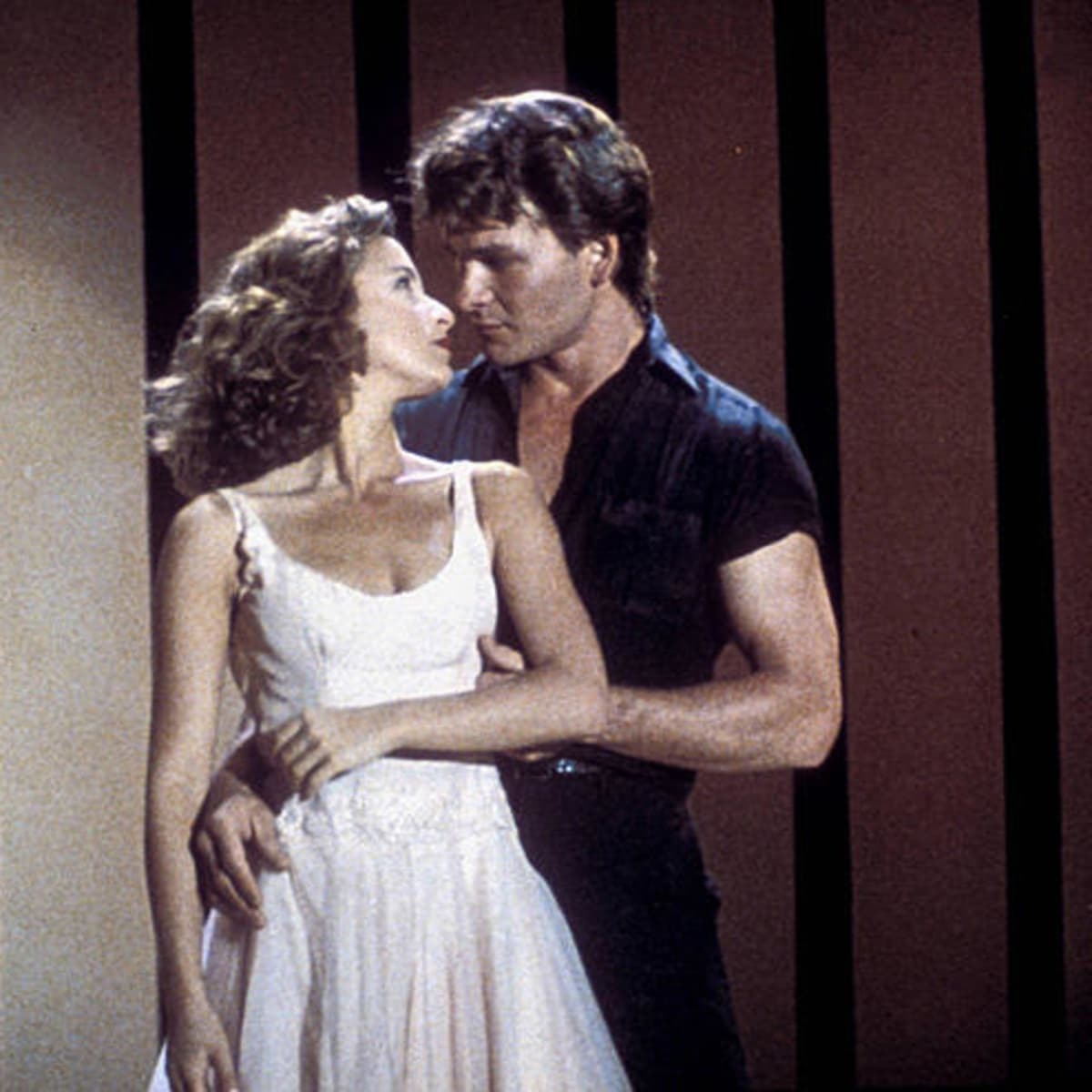 "Today people think that their identity is limited, the world has told them what it is. But there are certain people who can see other parts of you. Dirty Dancing was a fairy tale, a successful movie and formula, using dance as a metaphor for embodying your energy and getting out of your head, and your limiting belief systems."
Patrick Swayze's Cancer Battle
Patrick Swayze was diagnosed with pancreatic cancer in March 2008, and fought the disease for a year-and-a-half. The talented dancer began experiencing symptoms in December 2007, but he didn't realize it at the time. Instead, he thought he was just having digestive issues.
In his own 2009 memoir, The Time of My Life, Swayze wrote about how he thought the bloated feeling would just go away on its own.
Challenges to Screening for Pancreatic Cancer
"I had been having some digestive trouble," he wrote. "Mostly acid reflux and a kind of bloated feeling, for a few weeks. I've had a sensitive stomach my whole life, so I hadn't thought much of it, but lately, I just couldn't shake the constant discomfort."
The late Houston native is survived by his wife, dancer Lisa Niemi, 65.
Understanding Pancreatic Cancer
With a five-year survival rate of just 9%, it's vital that pancreatic cancer is caught as early as possible. However, early detection is notoriously challenging for this disease, as symptoms often don't present themselves until the disease has already progressed into later stages.
"So the pancreas is an organ in your belly, and this is where pancreatic cancer arises," Dr. Anirban Maitra, co-leader of Pancreatic Cancer Moon Shot at MD Anderson Cancer Center, previously told SurvivorNet. "Because the pancreas is inside the abdomen, it often doesn't have symptoms that would tell you that something is wrong with your pancreas. By the time individuals walk into the clinic with symptoms like jaundice, weight loss, back pain, or diabetes, it's often very late in the stage of the disease."
Remembering Iconic '80s and '90s Actor Patrick Swayze
This being said, it's still possible to be vigilant about signs that something may be wrong. Here are the most common symptoms of pancreatic cancer:
Abdominal bloating
Abdominal or back pain
Digestive problems
Jaundice (yellowing of the skin or eyes)
Changes in bowel movements
Unexplained weight loss
Blood clots (can cause swelling and tenderness in affected areas)
Diabetes
Jennifer's Thyroid Cancer
Following surgery on her spine due to a car accident she had with then-boyfriend Matthew Broderick, Grey's doctor told her X-rays showed that there was a cancerous growth on her thyroid. Grey said that doctors were able to surgically remove her thyroid before the cancer spread to other areas of her body. She did not require chemotherapy or radiation therapy for treatment.
Related: Did You Know 'Dirty Dancing' Actress Jennifer Grey Battled Thyroid Cancer?
Thyroid cancer is a disease that begins in the thyroid gland, which is at the base of the neck. The cancer will often present itself as a large bump (tumor) in the neck. Treatments for this type of cancer can include surgery, hormone therapy, radioactive iodine, radiation, and chemotherapy. Symptoms of thyroid cancer include the following, outlined by the American Cancer Society (ACS):
A lump in the neck, sometimes growing quickly
Swelling in the neck
Pain in the front of the neck, sometimes going up to the ears
Hoarseness or other voice changes that do not go away
Trouble swallowing
Trouble breathing
A constant cough that is not due to a cold
Although pancreatic cancer is significantly more serious than thyroid cancer, it is important to be aware of the symptoms of both types of cancer and as always, be sure to get in for your annual check-ups, and call your doctor if any strange symptoms persist for more than a couple weeks.
Learn more about SurvivorNet's rigorous medical review process.