President Carter Update
Former President Jimmy Carter, 98, is very much present and is holding hands with wife Rosalynn, several months into hospice care after battling cancer, according to the Couple's grandson.
A resilient Jimmy Carter was diagnosed with metastatic melanoma in 2015. Melanoma is a form of skin cancer that starts in the same cells that give your skin, hair, and eyes their color. It also can spread to other parts of the body if left untreated. Carter's cancer had spread to his liver and brain. He was treated with immunotherapy which is a form of cancer treatment that uses the body's immune system to target cancer cells.
Jimmy Carter has been under hospice care since February and remains in good spirits according to his family. Meanwhile,  Rosalynn is living with dementia which impacts her cognitive ability.
Palliative care can involve a range of tactics to provide comfort and symptom relief. Hospice care usually refers to the final chapter of cancer, when all treatment efforts have been stopped.
Remarkably, former President Jimmy Carter, 98, and his wife Rosalynn, 96, have supported each other through 77 years of marriage through sickness and health. This marriage vow is one the beloved couple demonstrates poignantly; however, we're learning how the resilient, yet private couple is doing since President Carter began hospice care and Rosalynn revealed she has dementia.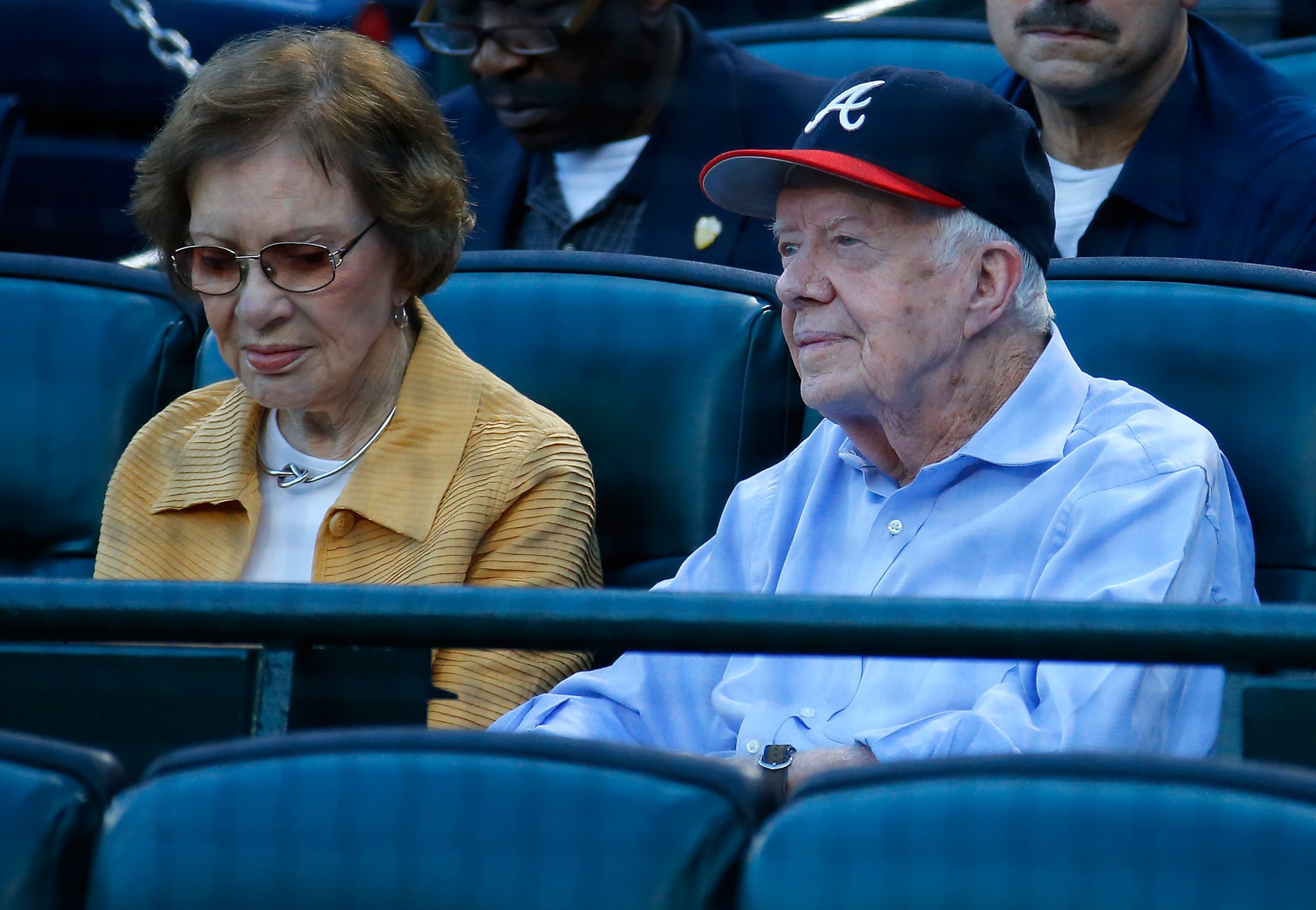 "He's still fully Jimmy Carter. He's just tired. I mean he's almost 99 years old, but he fully understands [how man well wishes he's received] and has felt the love," Josh Carter told People Magazine.
Read More
Details regarding the Carter's prognosis are often kept private but according to the couple's grandson, Jimmy and Roslynn have entered their final stages. "It's clear they're in the final chapter," Josh Carter said but despite this, the adorable couple continue to love each other and their family. "They lived their lives to the fullest…They are still holding hands…it's just amazing," Josh Carter said of his grandparents who had their first date in 1944.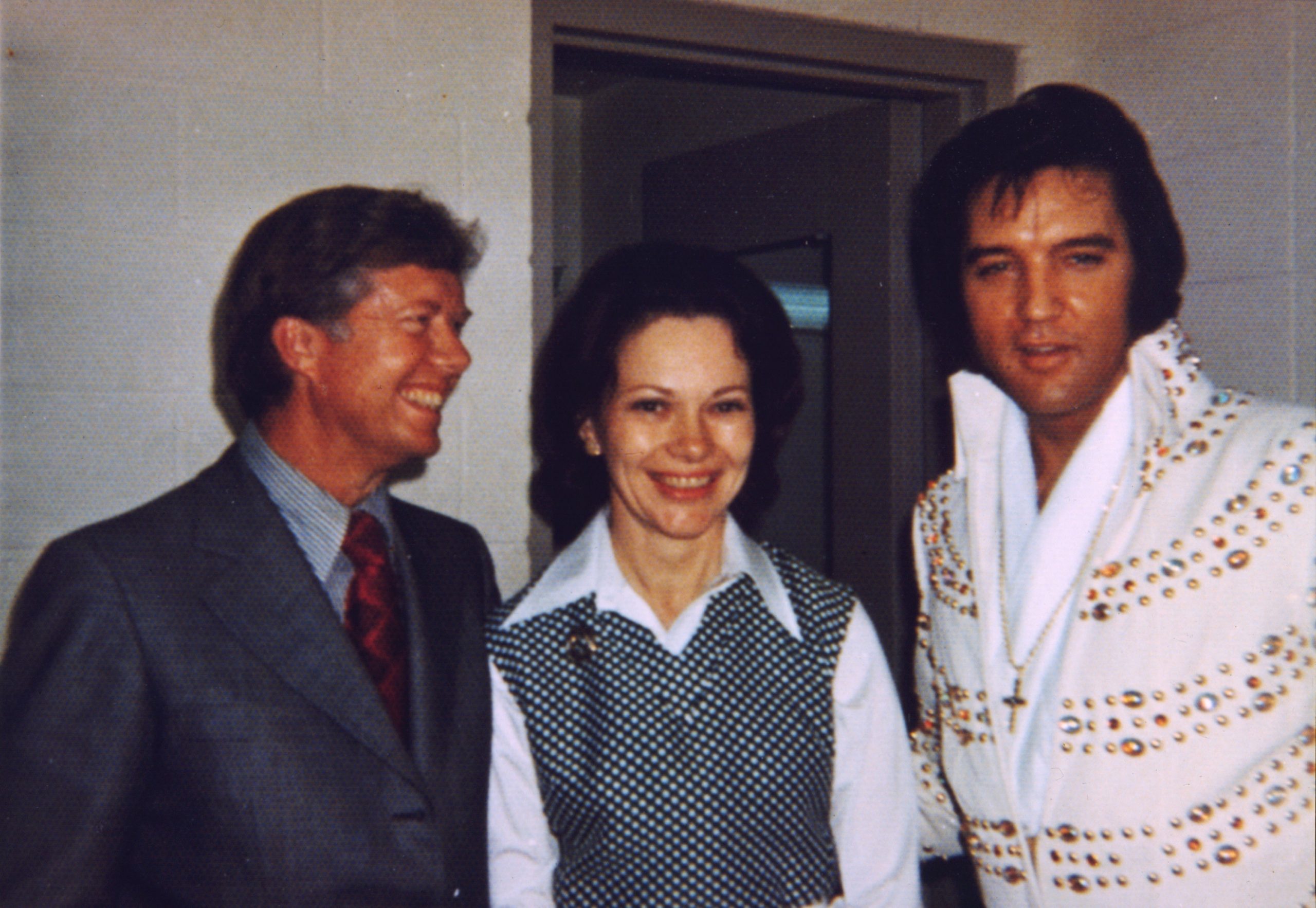 The Carters are spending their golden years together in Plains, Georgia roughly 150 miles south of Atlanta. Josh said he's noticed subtle changes with his grandparents while spending time with them.
"My grandparents have always been the entertainers. But now we're kind of the ones having to entertain. It's different, it's just a different era," Josh said.
Although Jimmy Carter has transitioned his care to hospice which emphasizes comfort rather than seeking a cure, Josh said the former President and the family are aware of the effects dementia – the loss of cognitive functioning – is having on Rosalynn.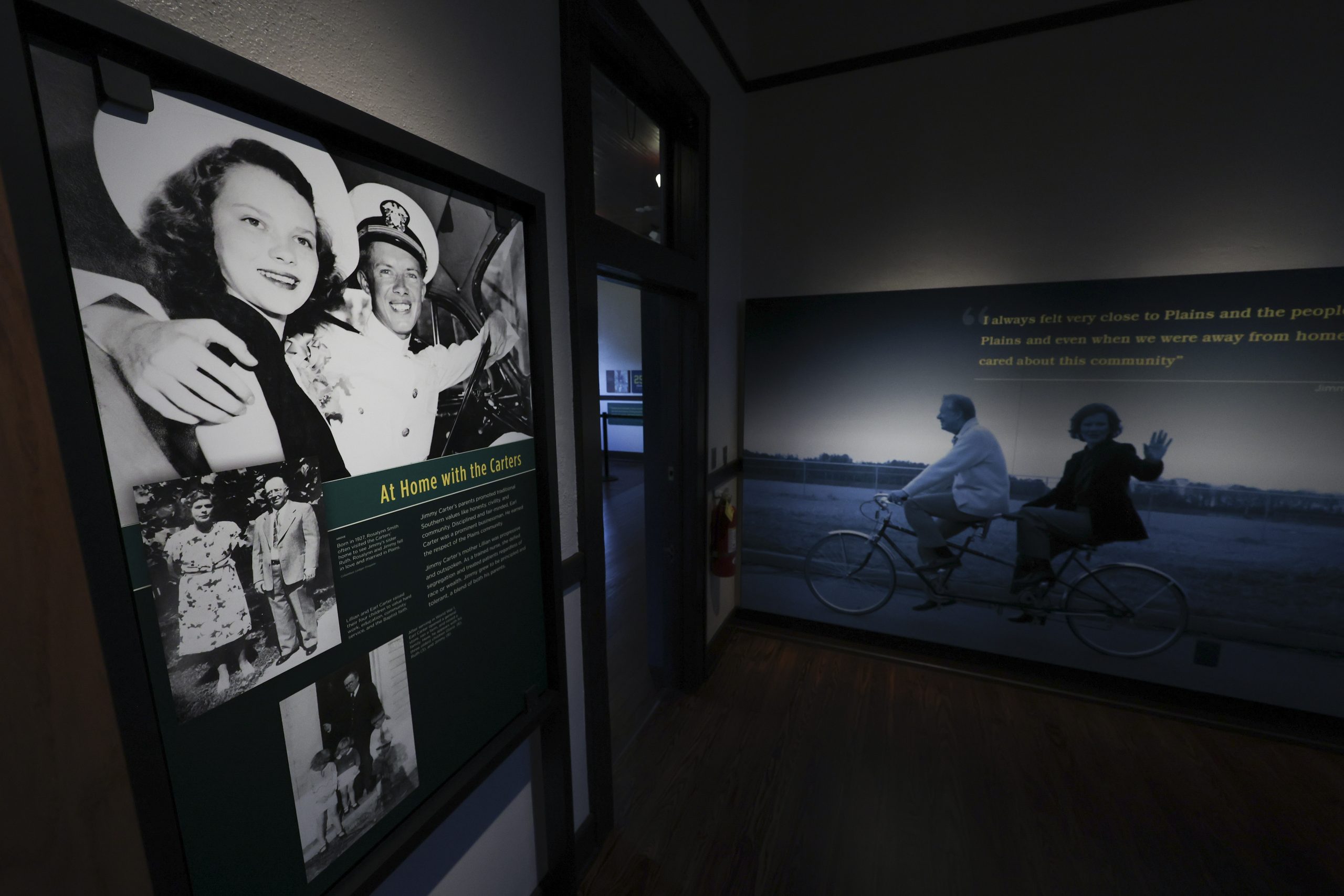 "She still knows who we are, for the most part – that we are family," Josh Carter explained.
Despite feeling time is drawing near, Josh continues to say Jimmy and Rosalyn are in good spirits and are cognizant of the love and support from each other and their family.
President Carter's Resilience Amid Health Challenges
Jimmy Carter served as President of the United States from 1977 to 1981. He is the longest-lived American president whose legacy became more adored in the five decades since he left the White House. Before becoming the president, he was a peanut farmer, a preacher, a professor, a parole officer, and a naval officer. He has been a longtime advocate for democracy, public health, and human rights and was awarded a Nobel Peace Prize.
This past February, The Carter Center, said the former President "decided to spend his remaining time at home with his family and receive hospice care instead of additional medical intervention."
While the scope of President Carter's health when he began hospice care is unclear, he's had several health scares over the years.
Carter underwent elective surgery at Emory University Hospital in Atlanta, Georgia "to remove a small mass in his liver" in August 2015 after being diagnosed with metastatic melanoma. The cancer had spread to his liver and brain. Fortunately, he received successful treatment.
WATCH: Should you worry about melanoma? Learn about its risk factors.
Melanoma starts in the same cells that give your skin, hair, and eyes their color. Only, in melanoma, the cells change in a way that makes them able to spread to other organs. While it's mostly found on areas of your skin exposed to the sun, it can also develop in areas that rarely receive sun rays.
"At the time, Carter thought he might have only weeks to live, but Winship doctors quickly developed a treatment plan for him, beginning with stereotactic radiation to control metastatic tumors in his brain, and a new immunotherapy drug that worked systemically," a statement from the Cancer Institute reads.
Carter's cancer treatment included taking an immunotherapy cancer treatment called Keytruda. It is a type of immunotherapy called a checkpoint inhibitor, which works by interfering with signaling pathways between T cells and cancer cells and prevents cancer cells from hiding from the body's T cells. More specifically, Keytruda works by essentially taking the brakes off the immune system to allow the body's T-cells to do what they are meant to do which is fighting off invaders or abnormal cells like cancer cells, among other things.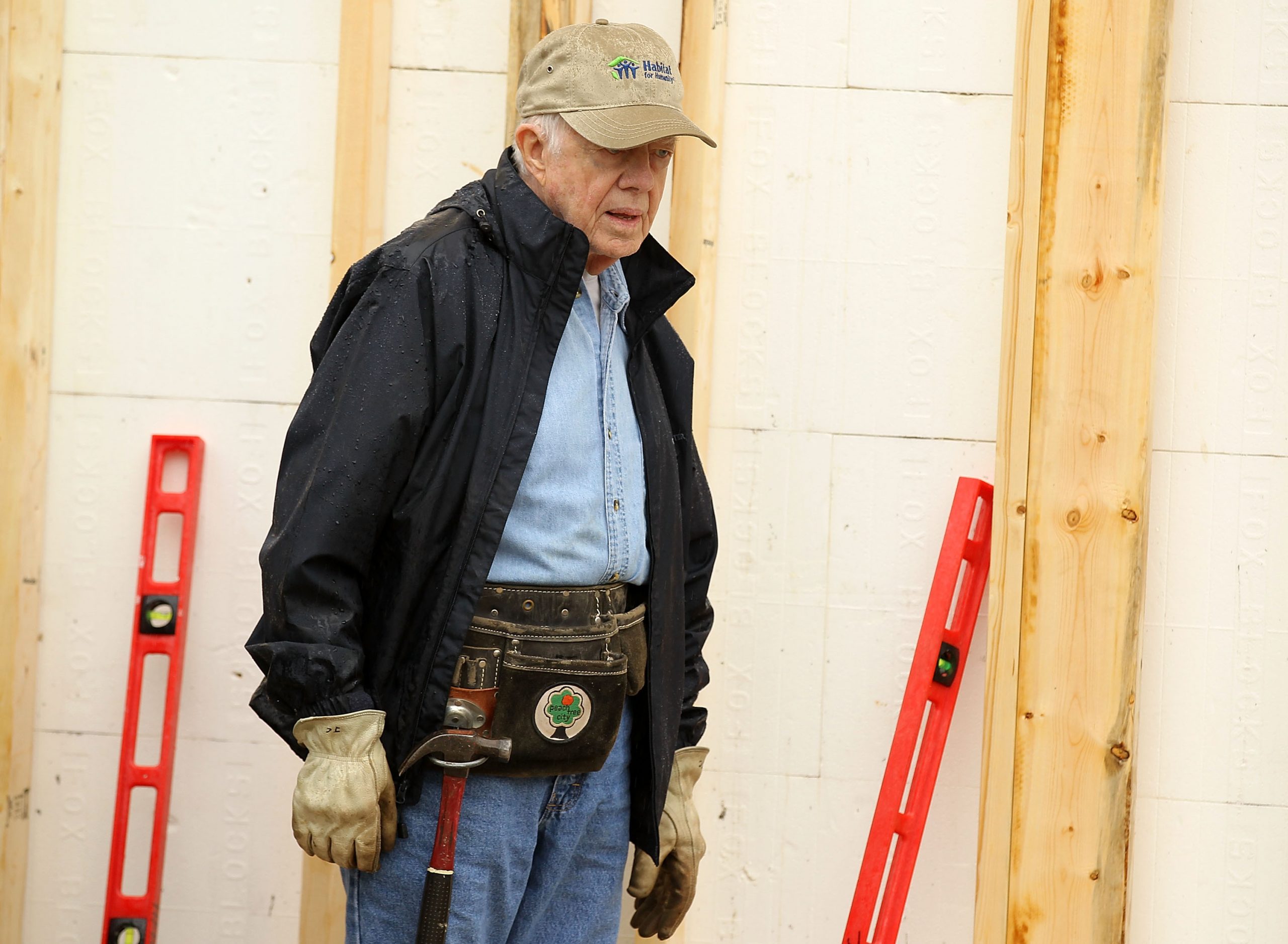 The former president reportedly announced to his church in March 2016 that doctors stopped his treatment after seeing no more signs of tumors. Then, in 2019, Carter had surgery to relieve pressure on his brain caused by bleeding from his multiple falls at home.
Since February, the 39th President has undergone hospice care.
As for the former First Lady, the Carter Center announced that Rosalynn Carter has dementia. According to the National Institute on Aging explains the onset of dementia impacts cognitive functioning which includes an inability to remember things and think clearly.
"She continues to live happily at home with her husband, enjoying spring in Plains and visits with loved ones," the Carter Center said in a statement.
Hospice and Palliative Care
The care President Jimmy Carter is receiving in hospice can be confused with palliative care but while the two overlap in some respects they have different purposes.
"Hospice care focuses on the care, comfort, and quality of life of a person with a serious illness who is approaching the end of life," the National Institute of Health (NIH) explains.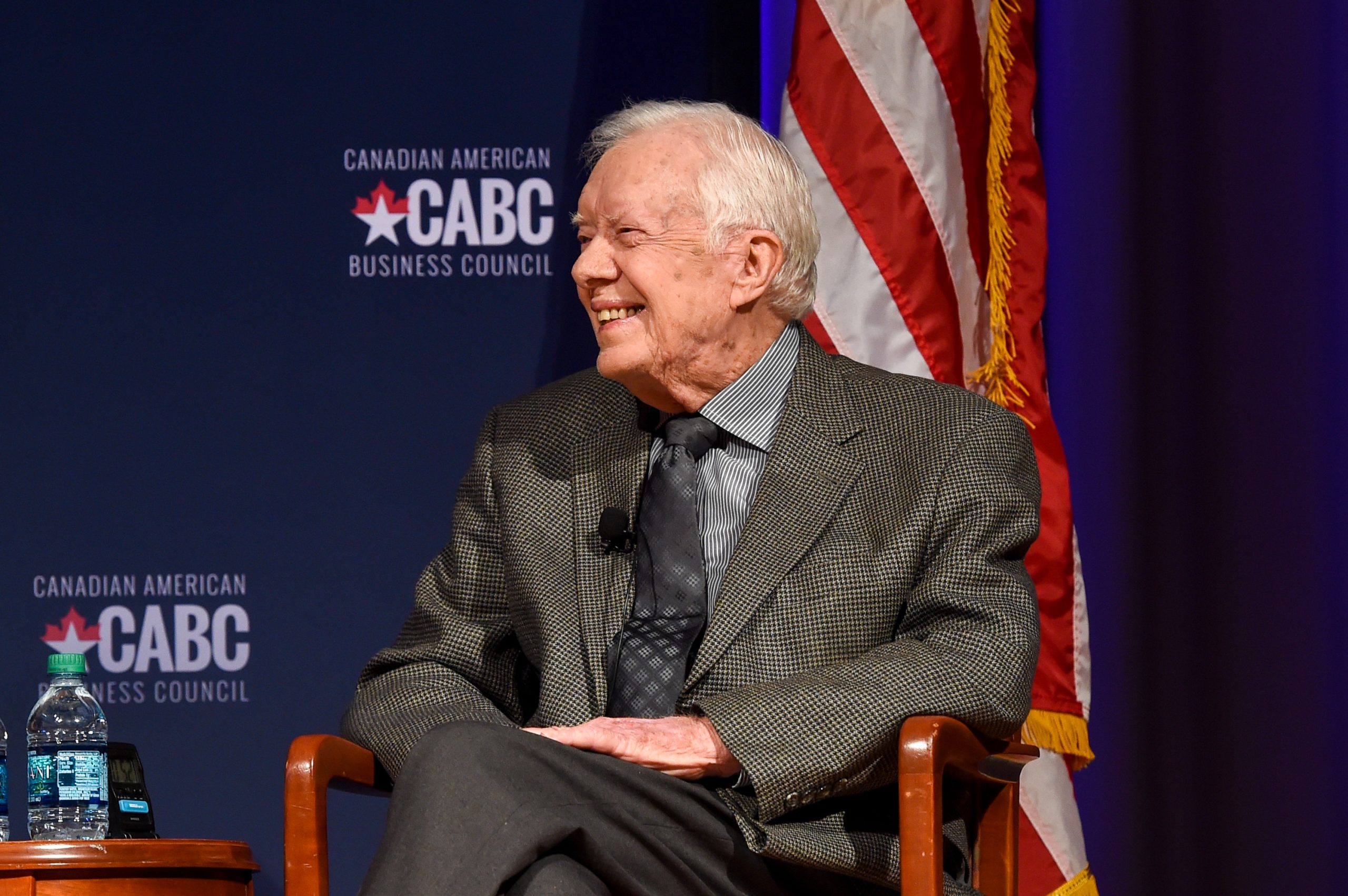 Hospice care provides comfort care, but it does not attempt to cure the illness. It is recommended families faced with potential hospice care talk to their care team early enough before pursuing hospice care to take advantage of all the comforts it provides.
"Starting hospice early may be able to provide months of meaningful care and quality time with loved ones," the NIH says.
WATCH: Palliative care improves your overall treatment by focusing on comfort.
During palliative care, the patient is provided specialized medical care as they manage symptoms associated with their medical condition. This form of care may also provide treatment "intended to cure" the illness as opposed to hospice care which does not.
"It's not the same thing as hospice. It's really important to recognize that palliative care, whether provided by your oncologist or by a specialty palliative care team, is an important adjunct to your oncologic care," Dr. Lisa Diver, a gynecologic oncologist and Medical Director at ImmunoGen tells SurvivorNet.
Research has been published showing the benefits of beginning palliative care early on in the course of treatment, sometimes as soon as the initial diagnosis.
In 2016, based on results from a total of nine randomized clinical trials, one quasi-experimental trial, and five secondary analyses, the American Society of Clinical Oncology (ASCO) issued a set of guidelines stating that "inpatients and outpatients with advanced cancer should receive dedicated palliative care services early in the disease course, concurrent with active treatment."
Some oncologists have adjusted how they talk about palliative care because of the common misconception about it compared to end-of-life hospice care.
Questions for Your Doctor
If you are in the middle of your cancer journey, or caring for a loved one who is asking questions about late-stage care can be helpful. To help you begin your conversation, consider the following questions.
How will I know if I need palliative care to aid my cancer treatment?
How does palliative care differ from the care I'm getting now?
Who provides palliative care?
Will my insurance cover palliative care?
Is there a moment when palliative care becomes hospice care?
Learn more about SurvivorNet's rigorous medical review process.
---