A Puppy Brings New Smiles after Loss
John Travolta's son Ben, 11, adopted a puppy after the Oscars on Sunday night; the puppy was one featured in the Betty White Tribute. Ben lost his mother, actor Kelly Preston, to breast cancer two years ago.
Kelly passed away from breast cancer in July 2020 and largely kept her cancer battle a private one. She was only 57 years old.
Breast cancer is screened for by mammograms, which look for signs of cancer in the breast tissue. Women ages 45 to 54 with an average risk of breast cancer should get mammograms annually.
There's a new puppy owner in town! Ben Travolta, 11, the son of actors John Travolta, 68, and the late Kelly Preston, who passed from breast cancer in 2020, adopted one of the puppies featured on the Betty White Tribute at the Oscars on Sunday night.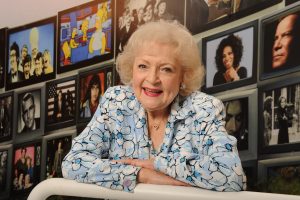 Read More
Travolta shared the news on Instagram, writing, "Ben adopted this dog from last nights Oscar tribute to Betty White. Thank you @curtisleejamie & @pawworks."
 

View this post on Instagram

 
White passed away on December 31, 2021 at age 99. During the "In Memoriam" segment of the Oscars, actress Jamie Lee Curtis, 63, appeared, saying, "The greatest gift you could gift Betty White is to open your heart and home and adopt a rescue dog." Ben adopted Mac N' Cheese, one of the dogs featured by Curtis.
White was an animal advocate and loved all animals.
Kelly's Breast Cancer Battle
Ben's beloved mother, Kelly, fought breast cancer privately for two years before passing from the disease in July 2020 at the too-young age of 57.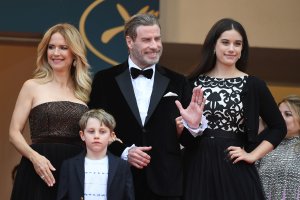 While we don't know the specifics of Preston's treatment, we do know that breast cancer is typically treated with chemotherapy, radiation, or surgery.
Related: John Travolta, 68, Dazzles Oscars With 'Pulp Fiction' Dance With Uma Thurman As He Bravely Moves On After Losing Beloved Wife Kelly Preston To Cancer
After she passed, Travolta thanked doctors at MD Anderson Cancer Center in Houston.  "My family and I will forever be grateful to her doctors and nurses at MD Anderson Cancer Center, all the medical centers that have helped, as well as her many friends and loved ones who have been by her side," he said.
When Should You Consider a Mastectomy?
Screening for Breast Cancer
Mammograms are the best tools for catching breast cancer early. Current screening guidelines say that women should start screening annually at the age of 45 and continue until 54, but there are exceptions for specific groups of women.
For the women who fall under the "high risk" category, which includes women who have had a first-degree relative with breast cancer, the BRCA1 or BRCA2 gene mutation, or experienced radiation on their chest, experts suggest going to annual mammogram as early as 30. If you're unclear about your family history, then you may consider genetic testing to determine if you have any gene mutations.
"Every doctor that I know, every organization that I know really encourages women to have a mammogram," says Dr. Connie Lehman, the Chief of the Breast Imaging Division at Massachusetts General Hospital in Boston, in an earlier interview with SurvivorNet.
"I want to be completely clear. If you are between 50 and 74 and you have not had a mammogram in the last two years, you are overdue. Please get a mammogram," says Dr. Lehman.
When Should I Get a Mammogram?
A Puppy or Dog As Comfort Through Cancer
While Ben is thankfully not battling any health issues, as far as we know, many people do rely on their pets, like a puppy or a dog, for support through a healthcare battle like cancer.
Anecdotal evidence from SurvivorNet's experts says that having a positive mood through cancer can benefit treatment. And scientific evidence around depression and cancer show that treating depression positively impacts cancer treatment. This is where aids like cancer therapy dogs can play a tremendous role.
Jane Kopelman, who heads up Memorial Sloan Kettering Cancer Center's Caring Canine Program, said during a previous interview that they're hoping to get more pups involved in the program because patients request them so often.
"What most patients say, and studies have proven, is that the dogs reduce anxiety, reduce depression, and they give people a sense of hope–they often motivate people," Kopelman said. "Patients have said that they were so eager to have the dogs come that it motivated them to get up."
If you're interested in pursuing a cancer therapy puppy or dog, speak with your doctor about next steps, or an oncological social worker or organizations to connect with that train these types of dogs. Note that waiting lists for service dogs tend to be long and their training period is long, too, so time is of the essence if you wish to get a service dog.
The Value of Using a Social Worker During Treatment
Learn more about SurvivorNet's rigorous medical review process.