Cochran's Brain Tumor
Legendary attorney Johnnie Cochran is best known for his successful defense of O.J. Simpson in 1995.
Cochran died of an inoperable brain tumor on March 29, 2005.
Brain tumors can be the result of brain cancer; treatment for this disease may include chemotherapy, surgery or radiation therapy.
On March 29, 2005, America lost one of law's most notable faces: Johnnie Cochran. The civil rights activist lost his battle with a brain tumor at the age of 67.
Related: Best New Artist Grammy Winner Megan Thee Stallion, 26, Thanks Mother Who Died of Brain Tumor: "Thank You, Momma, For Pushing Me"
Read More
The famous attorney was best known for his work seen on the public stage: Like his successful defense of O.J. Simpson in 1995. During the Simpson trial, Cochran came up with a phrase that became famous: "If it doesn't fit, you must acquit." He was referring to bloodied gloves that prosecutors alleged were used during the murder that Simpson was asked to try on for the court.
According to the Associated Press, Cochran represented football great Jim Brown on rape and assault charges,  rapper Tupac Shakur on a weapons charge and rapper Snoop Dogg on a murder charge. He also represented former Black Panther Elmer "Geronimo" Pratt, who spent 27 years in prison for a murder he didn't commit. Cochran called it "the happiest day of my life practicing law" when he helped Pratt be exonerated in 1997.
Cochran's family and law firm together issued a statement after he passed, saying: "The world has lost not only a legendary attorney but an outstanding humanitarian. Johnnie's career will be noted as one marked by celebrity cases and clientele. But he and his family were most proud of the work he did on behalf of those in the community."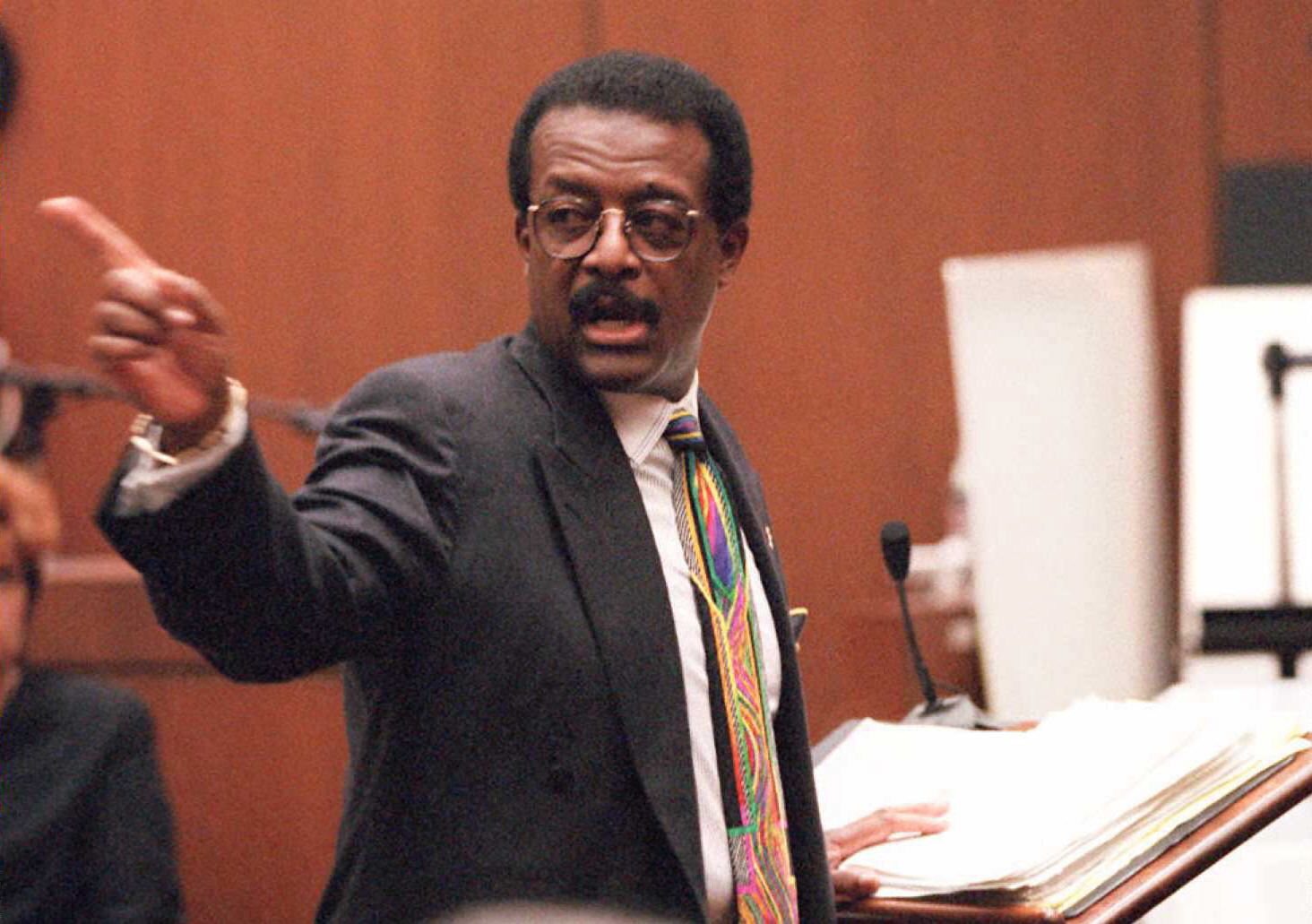 Cochran's Brain Tumor
Cochran's brain tumor was deemed inoperable. He was diagnosed in December 2003 but did not publicly disclose his illness. Because Cochran decided to keep his brain tumor battle private, not much is known about the tumor's progression or the treatment path Cochran chose. Brain tumors can be the result of brain cancer, and some people may get cancer of the brain if cancer in another area of the body metastasizes, or spreads.
Related: Amid Brain Cancer Battle, Rocker, Tom Parker, 32, Says He Cried Shaving Head After Treatment-Related Hair Loss; Coping with the Effects of Cancer Treatment
In a previous interview, Dr. Melanie Hayden Gephart, a neurosurgeon at Stanford Medicine, explains the spread of cancer. She says, "Lung cancer is one of the most common types of tumors to metastasize to the brain. I think the key is that if we can minimize the side effects of the treatment, that's our main goal, and provide effective treatment of the brain tumor. That frequently looks like a combination of systemic chemotherapy, or targeted therapies, focused radiation, and surgery."
Related: Singer Tom Parker, 32, Shares Tremendous Update On His Brain Cancer Battle: His Tumor Shows 'SIGNIFICANT REDUCTION'
"Surgery's indicated if the tumor is over a certain size, is otherwise limited, and if the patient has a significant neurologic deficit that is associated with that tumor itself," says Dr. Gephart. "Focused radiation is ideal if there's a small number of small-volume tumors. Whole-brain radiation is indicated if the patient has failed other mechanisms of systemic treatment and has too many tumors that could be treated with focused radiation."
Related: Jill Biden's Emotional Response to Losing Stepson, Beau, to Brain Cancer Is Relatable to Moms Everywhere: 'How Do You Make a Broken Family Whole?'
"Sometimes when patients are diagnosed with metastatic brain tumors, right at the initial time of diagnosis where they're treatment-naive– have not seen any treatments– if they have a particular mutation and can get targeted therapy, even the brain metastases can respond well to systemic chemotherapy."
When Lung Cancer Spreads to the Brain
Brain Cancer Treatment Options
For people battling brain cancer, treatment may include chemotherapy, surgery or radiation therapy.
Related: Immunotherapy Update: New Study Suggests Immunotherapy May Be Useful For Some Types Of Brain Cancer
Newer treatment options are on the horizon, too. For instance, for glioblastoma, an aggressive type of brain cancer, Dr. Henry Friedman says, "You are not dead just because you're diagnosed with a glioblastoma. So many people are told by their doctors or their institutions that they're at, 'I'm sorry, put your affairs in order and just move on.''"
Related: Could a New Treatment Have Saved John McCain? Fighting Brain Cancer With Electric Fields
"The modified poliovirus is used to treat this tumor, by injecting it directly into the tumor, through a catheter. It is designed to lyse the tumor and cause the tumor cells to basically break up," says Dr. Friedman. "I think that the modified polio virus is going to be a game-changer in glioblastoma, but I should also say that its reach is now extending into melanoma soon to bladder cancer."
There Is New Hope for Those Fighting the Same Cancer That Took John McCain & Ted Kennedy; Using Polio & Immunotherapy to Fight Brain Tumors
Learn more about SurvivorNet's rigorous medical review process.