Losing a Child to Cancer
Jill married Joe Biden in 1977, at 7-year-old Beau's urging
Beau called Jill "mom" soon after the marriage
At age 46, Beau Biden died of brain cancer in 2015
The loss of a child is the greatest pain a parent can endure. And while our country certainly feels divided right now, no matter where we fall on the political spectrum, the feeling of grief after a cancer death is universal.
RELATED VIDEO: Dealing With Grief After a Cancer Diagnosis
Read More
"How do you make a broken family whole?" Jill Biden, 69, asked during her appearance at last night's Democratic National Convention. "With love and understanding – and with small acts of kindness. With bravery. With unwavering faith."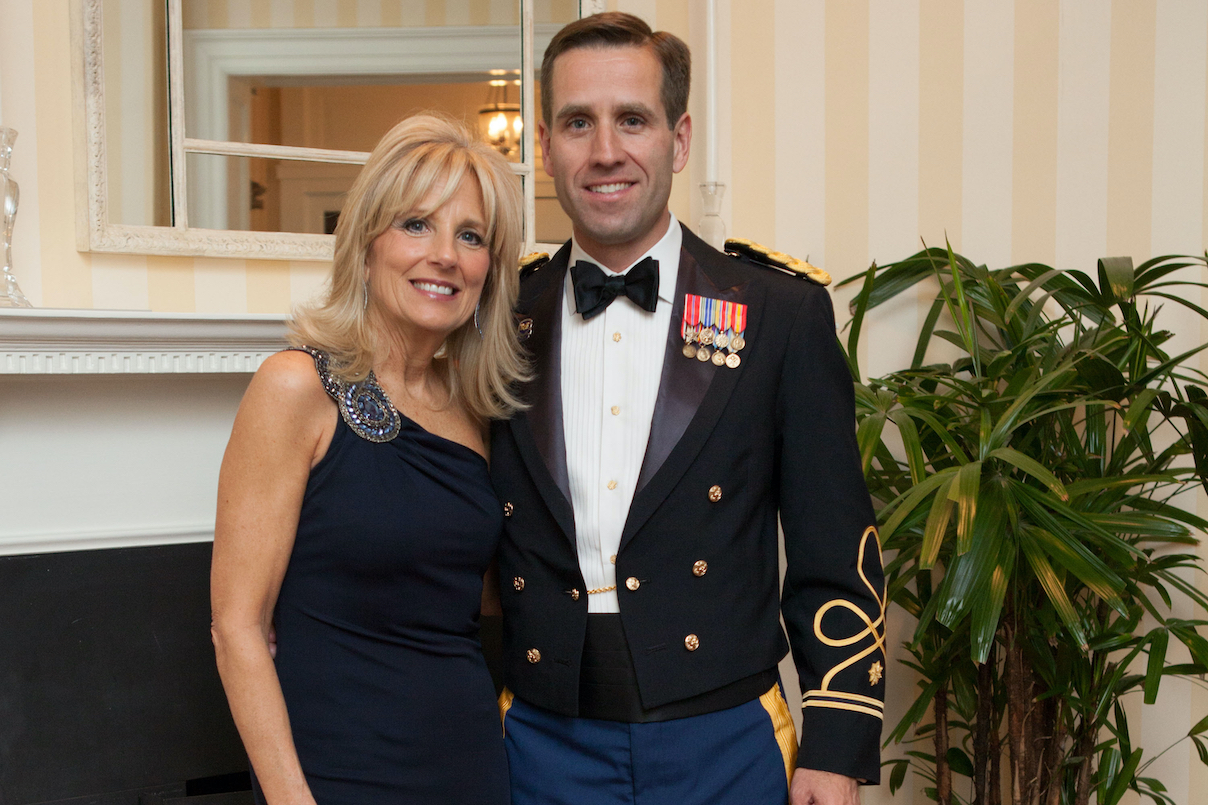 Jill Biden was Beau Biden's stepmother. She raised the future Delaware Attorney General from the time he was eight years old until his death at 46 from glioblastoma, a form of brain cancer. 
"There are times when I couldn't imagine how he did it," she said of her husband, 77, after the loss of his son, "how he put one foot in front of the other and kept going."
Beau Biden Diagnosed With Brain Cancer
Beau Biden was originally diagnosed with glioblastoma in 2013. After surgery, chemotherapy, and radiation, he returned to his role as Delaware's Attorney General with plans to run for the state's Governor in 2016, according to Health.
RELATED: Sen. John McCain Stops Treatment for Brain Cancer – Making the Excruciating Decisions
But his cancer returned in the spring of 2015 and he died on May 15 of that year at 46.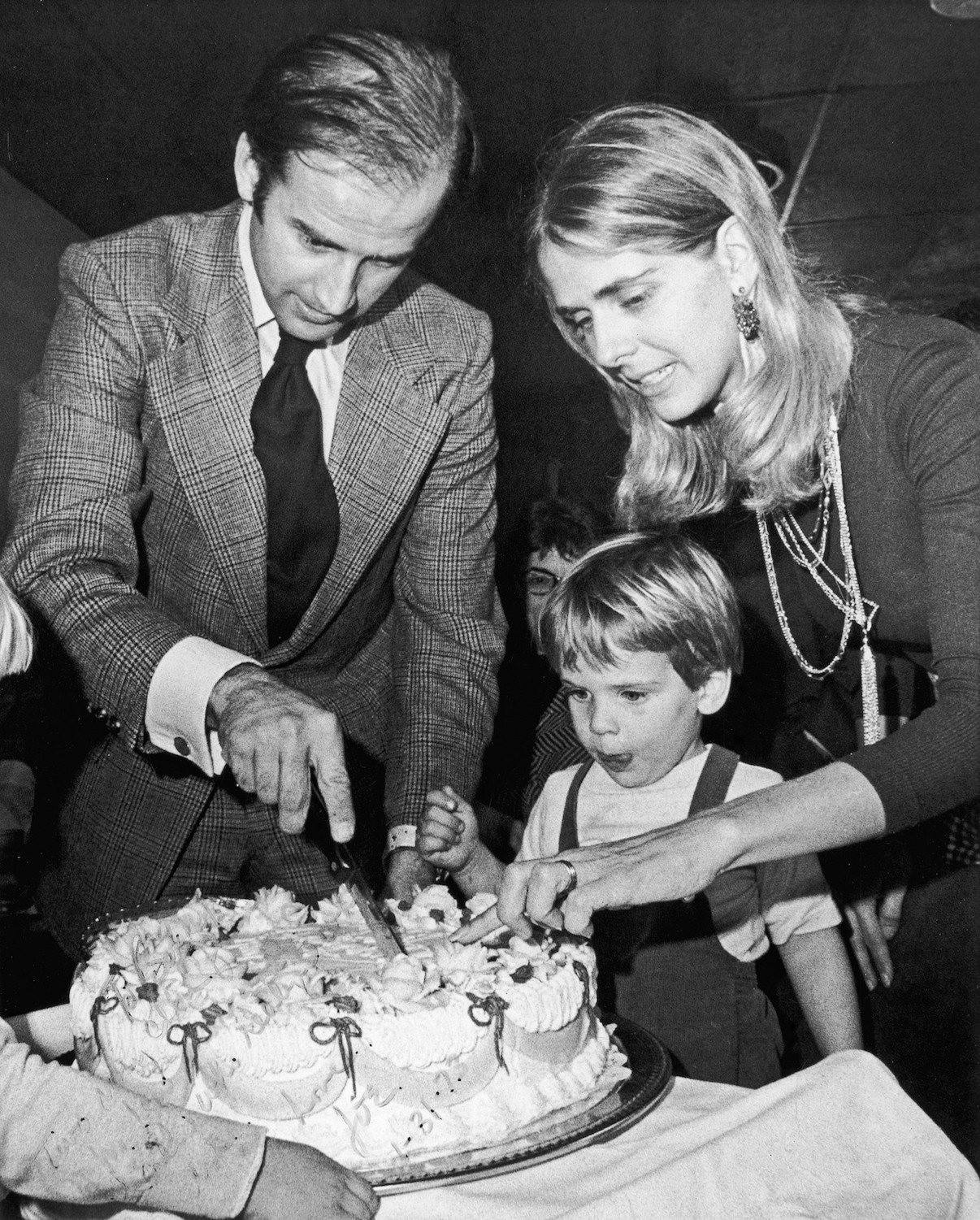 Biden's first wife, Nelia Hunter Biden was 30, their daughter Naomi was 1 when they were killed in a tragic car accident. 
"He kept going for chemotherapy and radiation, and we kept waiting for him to turn the corner and get better," she told Vogue in a March 2020 interview about her memoir, When The Light Enters: Building a Family, Discovering Myself. "There's not a day that I don't think about him."
RELATED: Immunotherapy Update: New Study Suggests Immunotherapy May Be Useful For Some Types Of Brain Cancer
"It was totally shattering," she told USA Today of Beau's death. "My life changed in an instant. All during his illness, I truly believed that he was going to live, up until the moment that he closed his eyes, and I just never gave up hope."
Joe Biden had experienced the devastating loss of a child in 1972 when his first wife and daughter were killed in a car accident.
The Accident That Changed Her Life
Joe and Jill Biden married in 1977, but their marriage was never meant to happen.
RELATED: Comedian Rob Delaney Penned Heartbreaking Letter On Losing His 2-Year-Old Son To Brain Cancer
Five years earlier, Joe Biden was waiting to take office as a Delaware senator when he got a phone call. "My wife and three children were Christmas shopping. A tractor-trailer broadsided them and killed my wife and killed my daughter."
"There's been a very exciting development of tumor treating fields," Dr. Suriya Jeyapalan, a neurologist at Tufts Medical Center of advances in treating brain tumors.
Neilia Biden was 30 years old. Their daughter, Naomi, known as "Amy," had just turned one. Their son, Beau was 4. His brother, Hunter was 3. Both boys were injured in the accident.
"By focusing on my sons, I found redemption," Joe said in a Yale University commencement speech.
Five years, later Jill Biden would become their stepmother.
"Beau Thinks We Should Get Married"
The couple were introduced by Joe's brother. "We both just liked having fun with somebody again, and she wanted to keep it that way." But once Jill she met Joe's young sons, they hit it off, he said.
Beau was just seven when he gave his father a valuable piece of relationship advice.
RELATED: Remembering Senator Ted Kennedy — The Brain Cancer That Took His Life Now Has New Treatment Options
"Beau and Hunter walked into my bathroom while I was shaving,"  Biden shared in his 2007 memoir, Promises to Keep. "I could tell they had something serious they wanted to talk about. Beau had just turned seven; Hunter was six."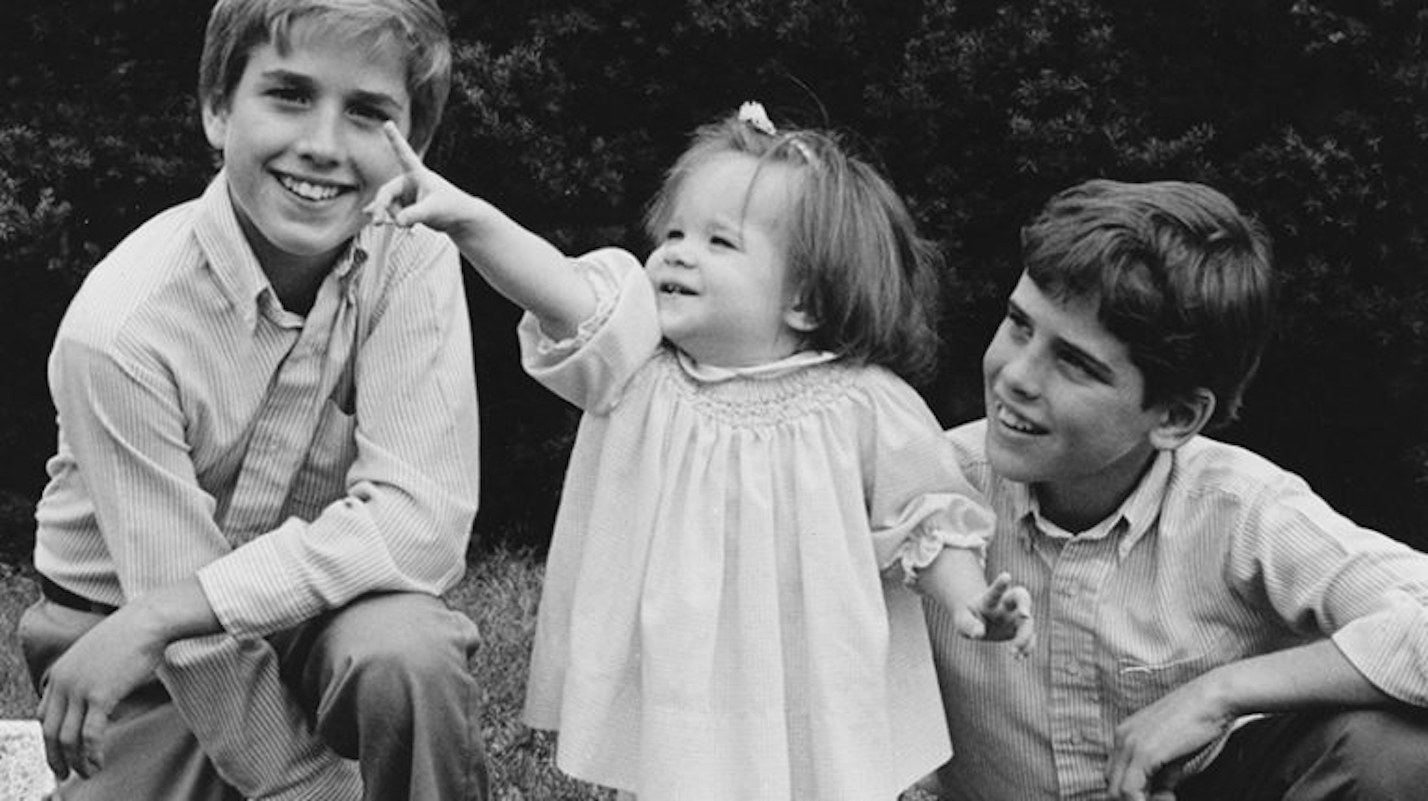 Beau and Hunter Biden before the accident that killed their sister, Naomi, and mother, Neila. 
Finally, Hunter spoke up: "Beau thinks we should get married."
"What do you mean, guys? Beau?"
"Well," Beau said, "we think we should marry Jill. What do you think, Dad?"
"I think that's a pretty good idea," I told them. I'll never forget how good I felt at that moment.
"But, Dad," Beau said all in earnest, "d'ya think she'll do it?"
Not One Marriage Proposal, Five
"…By that time, of course, I had fallen in love with the boys, and I really felt that this marriage had to work," Jill Biden told Vogue. "Because they had lost their mom, and I couldn't have them lose another mother. So I had to be 100 percent sure."
Once she finally said yes, the couple married on June 17, 1977.
RELATED: "My Baby Boy Is Gone"– 14 Year Old Son of VH1 "Black Ink" Star Allison Monroe Succumbs to Brain Cancer
After their marriage, "I noticed one day that they were no longer calling her Jill. They were calling her Mom, Biden wrote in his book.
"Neilia would always be 'Mommy', but Jill was 'Mom'. I'm sort of used to being in charge, but in truth it was Jill and the boys who shaped the contours of our remade family."
Of his second wife, Jill, Biden wrote, "She gave me back my life. She made me start to think my family might be whole again."
"We Don't Have A Stepmom"
"Some years later, a magazine fact-checker called my Senate office with a deadline crisis," Biden shared in his memoir. "A story about our family was going to press, and the fact-checker was confused."
RELATED: After Son Vance Beats Cancer, Billy Baldwin Reports On Family Life Under Quarantine: 'Beauty Out Of Ashes'
"She'd read about Neilia and Naomi and the accident, but when Beau and Hunt had been asked about their "stepmom," Jill, they'd said, "Oh, no. We don't have a stepmom."
"Beau and Hunter had long since made their choice: Jill was Mom."
Learn more about SurvivorNet's rigorous medical review process.
---