Triumph After Multiple Tragedies
At age 18, Tracey Ferrin was diagnosed while pregnant with a rare type of bone cancer. Her husband left her in the run-up to an eventual divorce during her chemotherapy treatment.
Tracey, now 38 and happily remarried, finally shares her story after her feelings of abandonment were recently triggered by a news story similar to her experience.
Many cancer patients face multiple hurdles after getting diagnosed, but hearing stories of triumph-over-tragedy like Tracey's can give hope that there can be light at the end of the tunnel.
When Houston-based author Tracey Ferrin was 18, she was diagnosed with a rare type of bone cancer called osteosarcoma. Tracey had been married nearly one year at the time with a 10-month old daughter, but her husband—the baby's father—sadly left her during her chemotherapy treatment. It would eventually lead to a divorce between the couple.
To make matters worse, Tracey was six months pregnant. Going through cancer treatment alone is one thing, but having to go through it while expecting—after being left  in a divorce by your husband— is unfathomable. Doctors urged her to terminate the pregnancy; She refused.
Read More
"The day he left me, I was in my bedroom, and I had just thrown up from the chemo," Tracey told
The Post
, explaining that her abandonment was recently triggered by seeing a
similar story
in the news. St Louis Cardinals player, Albert Pujols, 42, left his wife Deidre amid her cancer brain surgery to remove a tumor. The headline and story brought her back to that dark time when her divorce case was tearing apart her life.
"I was totally heartbroken, crying and I begged him to stay, but he didn't," Tracey shared of the trauma she experienced with her late ex-husband in 2001. (Nick tragically died by suicide in 2016.)
'I Will do Whatever it Takes to Fight,' Survivor Natalie Wells Refuses to Let Brain Cancer Stop Her From Living
Doctors at University of Texas MD Anderson Cancer Center told Tracey that "it's much more common for men to leave when a woman is sick than it is for a woman leaving when her husband gets sick," she said. The silver lining? Despite having to undergo treatment during her third trimester and the divorce stress, Tracey thankfully gave birth to a healthy baby girl. It was a horrendous experience, but the moral of the story is she got through it.
Related: "I Know What Real Pain Feels Like—'Flip or Flop" Star Tarek El Moussa Reflects on Beating Cancer Amid His 'Debilitating' Divorce
"I always say, 'If a man can't handle you at your worst, he doesn't [deserve to] get you at your best,'" Tracey added of her divorce challenge. She acknowledges that Nick unfortunately had issues beyond what she could comprehend and likely would have left the family anyways.
Finding Love Again
Now, Tracey as she gets over not only cancer but the divorce, luckily found love again with her husband Ryan, with whom she shares two sons, making it a family of six, er seven! Tracey is also a young grandma.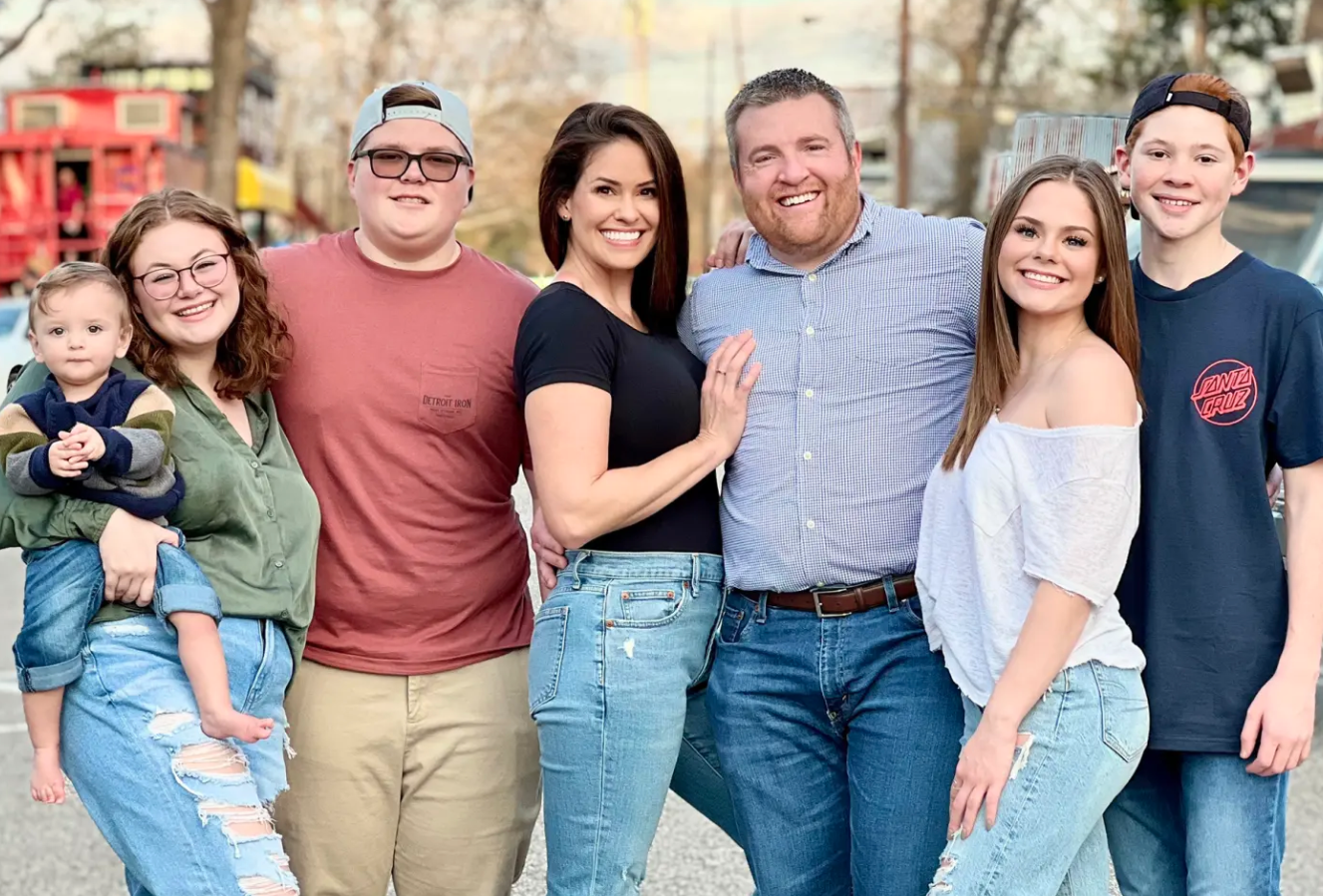 The brave mom also came out with her own self-help book in 2020 called Up Struggle: Embrace the Struggle, Become Stronger, Live Happier. Most importantly, Tracey's cancer is in remission and hear divorce is in the rear view mirror. Sometimes you just have to trust that life can get infinitely better. If Tracey hadn't suffered during her biggest life challenge, she wouldn't be at the point she is at today. There is always hope, and she found a man who completes her, and their family completes them.
"I knew he was the one because what others saw as my flaws, he loved about me," she wrote of Ryan in an Instagram post alongside a photo of them that conveyed pure joy, all divorce woes and cancer pain long gone. "He calms my soul when the waves are raging. He makes me feel safe, secure, and loved. "
 

View this post on Instagram

 
Related: 'I Needed To Give Myself More Grace:' Beloved FOX Reporter Ayesha Khan, 40, On How She's Staying Strong While Fighting Cancer
"My experiences have made me stronger. I've learned empathy and compassion for others," Tracey concluded. "I'm not grateful for cancer, but I'm grateful for the life lessons it taught me, and how the ordeal made me a better woman."
Finding Joy After Cancer Turns Your Life Upside Down
Cancer doesn't have to stop you in your tracks. Survivor Evelyn Reyes-Beato says she was really thrown through a loop when she was diagnosed with colon cancer. Before her diagnosis, she was planning to go back to school – but the diagnoses completely threw her off track. "When I got cancer, I was like f*ck that, I'm not going to waste what's left of my life going to school," she says. "If I'm gonna die, I'm not gonna die at school. I'm gonna die on a beach, I'm gonna die in the Bahamas, in Paris, in Australia … somewhere, but I'm not gonna die in school."
Eventually, Evelyn realized that she could still achieve her goals, even with cancer. She found the things that brought her joy in life – "my husband, my doggies, my brother, my family" – and kept on living for that joy.
And she ended up going back to school as well.
Remember these stories when you need lifting, especially if you are alone. SurvivorNet's resources are always here to help!
Learn more about SurvivorNet's rigorous medical review process.