Managing Your Pain
A new poll has found 1 in 6 women experience severe pain every day, yet their symptoms are often ignored.
Someone who knows pain is singer and actress Lady Gaga, who suffers from fibromyalgia, which is a condition that causes pain all over the body, sleep problems, fatigue and often emotional and mental distress.
We at SurvivorNet know pain is real. And we have many resources for all women and men on how to seek help and manage your pain.
A poll of 5,100 adults found 1 in six women experience pain on any given day, but their symptoms are typically ignored or written off as being "emotional." We at SurvivorNet
know pain
is real and have information from experts on how to seek help and manage your pain.
Celebrities aren't left out of this statistic: Actress and singer Lady Gaga suffers from fibromyalgia, a condition that causes pain all over the body, sleep problems, fatigue and often emotional and mental distress. She announced her diagnosis on Twitter in 2017.
Read More
She also shares her experience in her Netflix documentary, 
Gaga: Five Foot Two
, which follows the superstar leading up to her performance at the Super Bowl. "I'm f—ing strong and I can still be me, but it doesn't mean I'm not still in pain," she said in the documentary.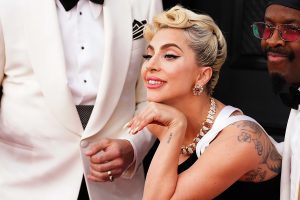 The poll was conducted by drugmaker Nurofen, which has launched a "
Gender Pain Gap Index Report
" from the findings.
"Of the adults surveyed who think the gender pain gap exists, almost two-thirds of women (63 percent), and only 39 percent of men, believe women are not always taken as seriously because they're viewed as "emotional"," according to reporting from Express.
"Gender bias in medical knowledge, research, and practice is deeply ingrained," said Elinor Cleghorn PhD, a feminist and author of Unwell Women, who provided closing remarks on the report.
"Today, we are facing up to the consequences of centuries-long discriminatory misbeliefs about women's pain," she continued. "The misunderstanding, minimization, and misdiagnosis of women's pain-causing health conditions is compounded by the pervasive influence of gender norms and stereotypes that are not only medical, but social and cultural.
"The research, conducted via OnePoll, found women were more likely to suffer from headaches, migraines, and fibromyalgia," reported Express.
How To Seek Help
While National Cancer Institute Chief of Surgery Dr. Steven Rosenberg specializes in cancer, his advice on pushing for multiple professional opinions can apply to most pain symptoms.
As we highlight in several areas of SurvivorNet, highly respected doctors sometimes disagree on the right course of treatment, and advances in genetics and immunotherapy are creating new options. Also, in some instances the specific course of treatment is not clear cut. That's even more reason why understanding the potential approaches to your disease is crucial.
Cancer Research Legend Urges Patients to Get Multiple Opinions
"If I had any advice for you following a cancer diagnosis, it would be, first, to seek out multiple opinions as to the best care, because finding a doctor who is up to the latest of information is important," said Dr. Rosenberg.
"And it's always important to get other opinions so that you can make the best decisions for yourself in consultation with your care providers."
A somewhat new pain treatment option is cannabis. Cancer patients all around the world talk about how beneficial cannabis is as an option for their treatment. Many of our doctors recognize the potential benefits of cannabis as a part of integrative therapy, but it's important to note, not as a cure in itself.
"Integrative therapy is when patients come to see me when they want to add alternative or complementary therapies to their conventional treatments," says Dr. Junella Chin, an integrative cannabis specialist.
Marijuana can be a helpful tool in combating the negative side effects of both cancer and chemotherapy. It can help with nausea, loss of appetite, pain and depressed mood or anxiety.
"Medical cannabis, if you think about it, it's the only botanical medicine that can help nausea, increase appetite, decrease pain, and elevate mood," Dr. Chin told SurvivorNet, in a previous interview. She noted that a lot of people who are undergoing chemotherapy as part of their cancer treatment live in a state where medical marijuana is available and are using it for relief.
Some doctors will prescribe a generic version of marijuana, called Marinol, to treat these side effects. But Dr. Chin would rather use the real thing to help her patients. "That is much more effective in increasing appetite and decreasing pain for my cancer patients," she said.
Advocating for Your Health Like Lady Gaga
It is unfortunate, but the results of the recent poll is not all that surprising. We've heard many women talk about how their health concerns were not taken seriously prior to a very serious diagnosis.
In a previous interview with SurvivorNet, April Knowles explained how she became a breast cancer advocate after her doctor dismissed the lump in her breast as a side effect of her menstrual period. Unfortunately, that dismissal was a mistake.
Knowles was diagnosed with metastatic breast cancer at age 39. She said the experience taught her the importance of listening to her body and speaking up when something doesn't feel right.
I Wanted My Doctor To Like Me, Then He Missed My Breast Cancer
"I wanted my doctor to like me," she said. "I think women, especially young women, are really used to being dismissed by their doctors."
Jenny Saldana is another woman who's spoken up about advocating for yourself. She says she was told "you can't keep coming back here taking up resources for women that really need them" when she was trying to get her breast cancer diagnosis.
"The squeaky wheel gets the oil," she said as advice for others.
Advocating For Yourself While Navigating the Medical World
Evelyn Reyes-Beato feels similarly. As a Latina – like Saldana – and a colon cancer survivor, she urges people to "get knowledge" so they won't feel intimated by their doctors. She wants to remind others that they have a right to ask questions and make physicians "earn that copay."
'You Are Not The Statistic'
Dr. Zuri Murrell, director of the Cedars-Sinai Colorectal Cancer Center, previously told SurvivorNet that healthcare guidelines are meant to do the right thing for the largest number of people while using the fewest resources.
"The truth is you have to be in tune with your body, and you realize that you are not the statistic," he said.
Be Pushy, Be Your Own Advocate… Don't Settle
Dr. Murrell says not every patient will "fit into" the mold, so it's important to "educate yourself and be your own health care advocate."
"Every appointment you leave as a patient, there should be a plan for what the doc is going to do for you, and if that doesn't work, what the next plan is," Dr. Murrell said. "And I think that that's totally fair. And me as a health professional – that's what I do for all of my patients."
Contributor: SurvivorNet Staff
Learn more about SurvivorNet's rigorous medical review process.
---