Vitamin D and Cancer
While a link between vitamin D and cancer has been shown in some studies, the results are far from conclusive.
People should check their vitamin D level to make sure it's in the optimal range.
Elevated levels of vitamin D can be fatal, so people should consult with the physician before taking supplements.
Is something as simple as vitamin D the key to preventing or curing cancer? Probably not, but research does repeatedly find some links between vitamin D and cancer.
The connection between vitamin D and cancer has been studied for years, and the results have been anything but conclusive. SurvivorNet spoke with Dr. Sara Bedrose, assistant professor of medicineendocrinology, diabetes and metabolism at Baylor College of Medicine, about what we know and what we still have to learn.
Read More
SurvivorNet: In general, what do we know about the link between Vitamin D and cancer?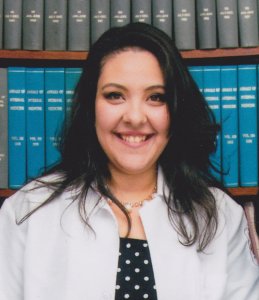 Dr. Bedrose:
It has been well established that vitamin D plays a very important role in calcium and bone homeostasis. Recently, vitamin D also has been shown to potentially regulate many other cellular functions through The vitamin D receptor (VDR)  which is universally expressed in nearly all  nucleated cells. Thus a  lot of research is being conducted on its effect on muscle function, cancer and on the immune, cardiovascular, and metabolic system.
Dr. Marleen Meyers, a medical oncologist and Director of the Cancer Survivorship Program at NYU Perlmutter Cancer Center, talks about the link between vitamins and cancer
Regarding its relationship to cancer, there has been a lot of research regarding the relationship between vitamin D, cell proliferation, and cancer with inconsistent results based on the idea that the active hormone can decrease cell proliferation.
Some studies suggested an association between vitamin D deficiency and cancer. For example, the World Health Organization (WHO) working group for colon cancer has identified an association between vitamin D deficiency and risk of colon cancer. Also an in-vitro study showed association between vitamin D deficiency and ovarian cancer.
Related: There's a Mysterious Relationship Between Vitamin D, Prostate Cancer, & African American Men: New Research Sheds Some Light
Results for observational studies regarding relationship between vitamin D deficiency and breast cancer or cancer prostate have been inconclusive
In some studies, polymorphisms in the VDR gene have been associated with increased cancer risk and worse cancer outcomes. Other observational studies have shown an elevated risk of some cancers (eg, pancreatic) at higher 25(OH)D levels.
The current evidence is insufficient to support large-dose vitamin D supplementation for the purpose of cancer prevention and the majority of vitamin D intervention trials do not show a reduction in cancer risk.
Also regarding the observational studies that showed increased risk of cancer colon in patients with vitamin D deficiency, we might be overlooking a very important confounding factor, which is seeking healthcare. Patients who are vitamin D deficient are less likely to be seeking healthcare frequently and thus also less likely to get early screening for cancer colon and they may end up with a more delayed diagnosis of colon cancer. While patients who actually visit healthcare providers frequently are more likely to be prescribed vitamin D supplements and also more likely to get early screening for cancer colon with early removal of  high risk polyps even before they turn malignant.
SurvivorNet: What are your thoughts on a recent study that found an association between vitamin D, BMI and advanced cancer?
It has been previously shown through epidemiological studies that patients who live close to the equator or spend more time outdoors have reduced cancer risk. Spending time outdoors helps with getting more exercise, healthier body weights, good psychosocial effects, improved sleep, reduced stress- related eating habits which predispose to many diseases including cancer and mortality from it.
Related: New Evidence That Vitamin D Helps People With Cancer Live Longer
At the same time sunlight exposure helps production of vitamin D. Thus I don't conclude based on this study that vitamin D is protective from cancer, but rather that there is a common factor that is influencing both conditions which is spending more time outdoors ( it does both good effects: increasing vitamin D levels and at the same time modifies our behavior which helps to reduce cancer risk)
And regarding the differences in results based on body mass index. We know that obesity increases risk of cancer in general whether a patient has normal or low vitamin D levels- it also increases risk for vitamin D deficiency and might also affect the activity of vitamin D. Thus again I am afraid we are overlooking another confounding factor here which is the effect of obesity on both conditions.
SurvivorNet: What does all this research mean for people? Should we take a supplement? Spend more time in the sun? Or anything else?
Dr. Bedrose: There is no doubt that vitamin D plays the most important and necessary role for calcium and bone homeostasis at least. It is confirmed that low vitamin D level increases the risk of bone fractures as well as myopathies. Thus, we recommend for every person, regardless his or her cancer risk, to have vitamin D levels around 30- 40 ng/ml. This can be determined via lab work to determine the vitamin D level. Vitamin D levels are subdivided into vitamin D deficiency, insufficiency, suboptimal or optimal and based on that primary care doctors can determine if over the counter vitamin D supplement alone is sufficient ( usually around 1000- 2000 IU daily ) or even higher supplementation through written prescriptions. Sunlight exposure helps vitamin D production as well as many other useful health effects as mentioned above but in my practice, it has not been sufficient alone  for achieving levels in the recommended range of 30- 40 ng/ml without oral supplementation
Related: What Can You Do to Strengthen Your Bones During Cancer Treatment?
On the other hand, we do not have evidence that levels more than the recommended optimal range have any health benefits. Levels higher than normal can cause serious health issues including hypercalcemia, which can be fatal.  Thus, I do not recommend taking it unsupervised or without checking plasma vitamin D levels at least once yearly or more frequently if indicated.
Dr. Elizabeth Comen, a medical oncologist at Memorial Sloan Kettering Cancer Center, discusses what is known about the relationship between cancer and Vitamin C
Learn more about SurvivorNet's rigorous medical review process.