Lung Cancer Risk and Survival Rates Vary by Sex
Young women ages 30 to 49 may have higher risk for lung cancer, regardless of smoking status.
Female never-smokers get lung cancer at higher rates than men.
Many treatments work better in women than men.
When it comes to lung cancer—from your risk for it to survival rates—your biological sex makes a difference. There's a lot that doctors and scientists know on the subject, but there's still a whole lot more that they don't. Here's where the research stands.
Young Women May Be Higher Risk Than Young Men
Read More
Lung cancer usually develops in older people. For most who get it, the diagnosis comes after age 65. It's especially rare for people under 45 to develop the condition. But rates are increasing among young women. A recent study in the
International Journal of Cancer
found that while
lung cancer rates are falling among men
ages 30 to 49, they are rising among women in this age group in six developed countries, including the U.S. While the gender gap in smoking has closed in these countries over the years, tobacco-use alone didn't explain the differences in cancer rates.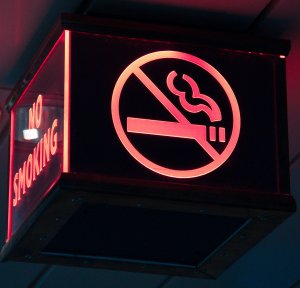 Women Non-Smokers May Be More Likely to Get Lung Cancer Than Men Non-Smokers
The single most important thing you can do to avoid lung cancer is to never smoke. But, this doesn't seem to reduce risk in women as much as it does in men.
Overall, lung cancer is more common in men than women. But in non-smokers, it seems to be more common in women. According to some estimates, as many as half of women with lung cancer worldwide may be non-smokers. That number is closer to one in six among men. In Asia, well over half – as many 60 to 80 percent – of women with lung cancer have never smoked.
"We accept that these differences exist, but we really don't know why. It is one of the key questions researchers have," Andrea Wolf, M.D., a thoracic surgeon at Mount Sinai Hospital in New York, told SurvivorNet.
Some risk factors for smokers and non-smokers include:
Secondhand smoke exposure
Exposure to other cancer-causing substances, such as radon, asbestos, and uranium
Inhaled chemicals, such as arsenic, nickel, and mustard gas, among several others
Diesel exhaust
Air pollution
Though it's not yet confirmed in research, it's possible that women have different genetic risk factors than men.
But, the gender gap could be closing, says Matthew Schabath, PhD, a cancer epidemiology researcher Moffitt Cancer Center in Tampa, FL. "A recent study of over 12,000 patients with lung cancer found that the proportion of patients with lung cancer who reported themselves as never smokers increased over time, but the observed increase was independent of sex."
Survival Rates Are Better Among Women
Though more men get lung cancer, more women are currently living with it. "Treatment responses—stage for stage, treatment for treatment—are often better in women than men," Wolf says. That includes surgery, chemotherapy and some targeted therapies, a treatment that attacks unique proteins on the surface of an individual's lung tumors.
Some research suggests that while both men and women benefit from immunotherapy, responses might be a little better in men.
Related: Getting More People Access to Immunotherapy — A Very Personal Mission for Pharma Executive Adam Lenkowsky
Women may respond better to some treatments because their tumors have more targets for anti-cancer drugs. For example, the drug erlotinib (Tarceva) shuts down a cancer-promoting protein called EGFR on the surface of some tumors. Research shows that more women, particularly Asian women, have EGFR-positive lung tumors than men.
Screening Saves Lives
Related: Who Should Get Screened for Lung Cancer
If you are eligible, get annual lung cancer screenings. Men and women, ages 55 to 74, who have smoked the equivalent of a pack of cigarettes a day for 30 years or quit within the last 15 years, can get an annual CT scan of their lungs to check for signs of cancer.
"A low-dose CT scan for high-risk patients has been shown to decrease the chances of dying from lung cancer," Wolf says. "Lung cancer screening saves lives."
Studies show that screening saves twice as many women's lives as men's. "We don't understand why that is, but it means we need to get eligible women these low-dose CT scans just like we do mammograms, pap smears and everything else," Wolf says.
If you are a non-smoker but have a family history of lung cancer in non-smokers, ask your doctor about screening. "It may be an uphill battle in terms of insurance coverage, but it's worth having a conversation with your provider. It's worth pushing for it," says Wolf. People who have had long-term exposure to smoke or other environmental risks may be eligible, too.
Researchers at Moffitt Cancer Center, Schabath says, are looking for genetic factors in never-smokers that might make them more susceptible to lung cancer. "The goal is to identify subsets of never-smokers that may benefit from lung cancer screening."
Related: We Need to Be Catching Lung Cancer Early — Survivor Amanda Kouri Advocates for New Detection Methods
How You Can Lower Your Risk
Don't smoke.
Avoid people who are smoking and places where smoking is allowed indoors.
Have your home tested for radon and address it if necessary.
Maintain a healthy weight, a healthy diet and an exercise routine to reduce overall cancer risk.
Know the signs and symptoms of lung cancer, including chronic cough, wheezing, and chest pain.
"I encourage women to be sensitive to symptoms they might have," Wolf says. "A cough that lasts more than a few weeks is not normal. Seasonal allergies shouldn't go on for months and months on end. Wheezing and new allergies need to be evaluated."
Learn more about SurvivorNet's rigorous medical review process.