Selena Gomez's Strength Through Health Challenges
May is Lupus Awareness Month and Mental Health Awareness Month, and Selena Gomez is an inspiring example for cancer survivors of building resilience through adversity.
Gomez, 30, was diagnosed with lupus (an autoimmune disease) back in 2014. She also has bipolar disorder (which causes extreme mood swings) and has been open about how her health challenges affect her mental health.
She hopes her experience with lupus, a kidney transplant, chemotherapy, mental illness, and heartbreak, will inspire others to stay strong during hard times and never give up.
If you are feeling unusually sad, on edge, or like you're no longer interested in activities you used to love, know that there are many treatment options available and many different healthy ways to help you cope.
Selena Gomez has been through a lot at 30 years old. Battling chronic disease and mental illness, things she says "should have taken me down," she has become an inspiring role model for cancer survivors to look up to as an example of building resilience and strength in the face of adversity.
As May is both Lupus Awareness Month and Mental Health Awareness Month, let's take a look at her incredible journey.
Read More
Gomez was
diagnosed with lupus back in 2014
and has candidly shared how it has affected her mental health, working to remove the stigma of both mental health issues and physical illnesses. Lupus is an autoimmune disease in which the "immune system attacks its own tissues," leading to widespread inflammation and tissue damage in the organs affected,
according to the CDC
. It can also affect the joints, brain, skin, kidneys, lungs and blood vessels.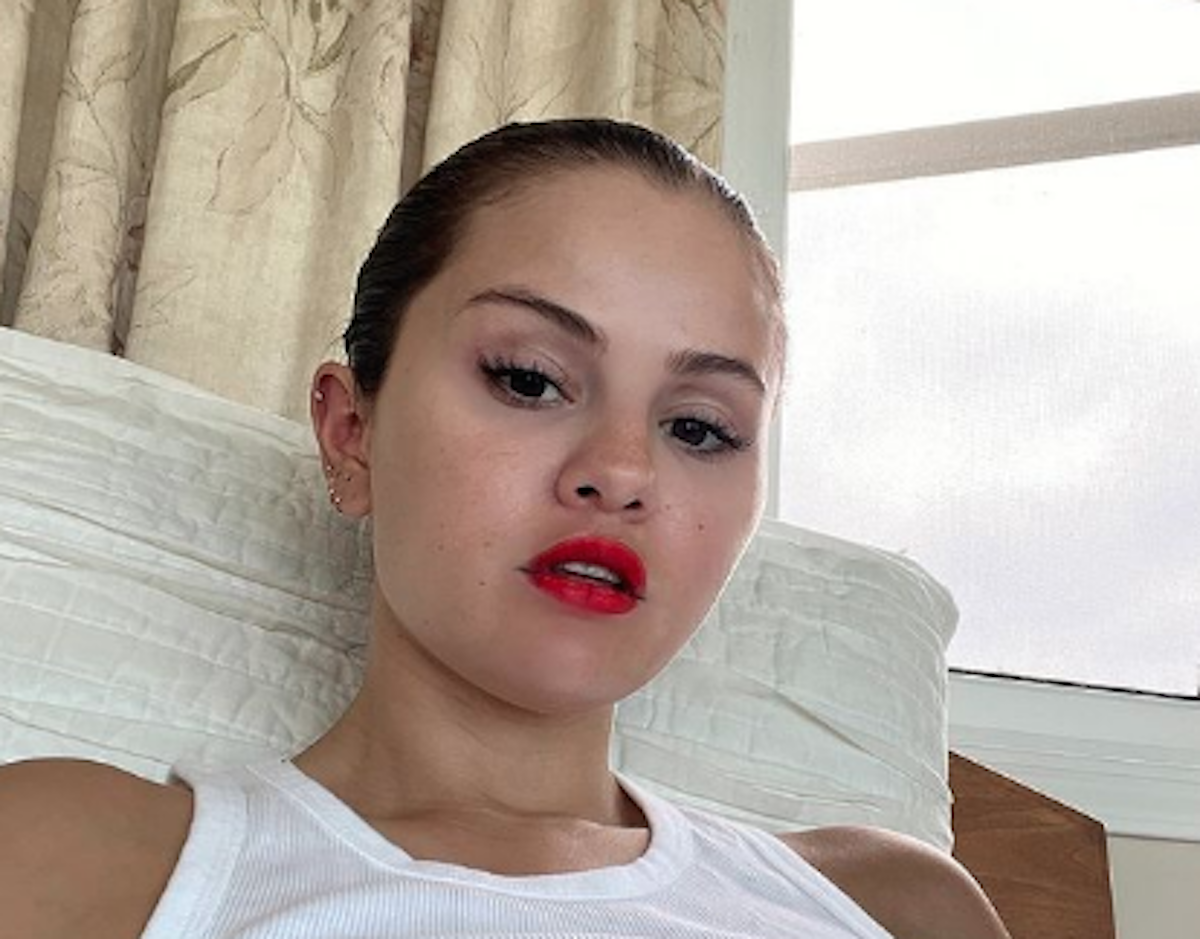 The "Kill Em With Kindness," "Come and Get It," and "Calm Down" singer even underwent chemotherapy to combat lupus, which is also known as systemic lupus erythematosus (SLE).
"My lupus, my kidney transplant, chemotherapy, having a mental illness, going through very public heartbreaks — these were all things that honestly should have taken me down," Gomez said in an interview with ELLE magazine in 2021.
She recounted, "Every time I went through something, I was like, 'What else? What else am I going to have to deal with?'" But she continued to remind herself, "You're going to help people."
"That's really what kept me going," the 30-year-old singer and actress explained. "There could have been a time when I wasn't strong enough, and would have done something to hurt myself."
Years after Gomez's lupus diagnosis, the TV star, who worked on "Barney & Friends" as a child and "Wizards of Waverly Place" as a teen, was diagnosed with bipolar disorder (which causes extreme mood swings, according to Mayo Clinic) in 2018.
She recently sang about her internal struggles in her 2022 song "My Mind & Me."
That same year, her documentary "Selena Gomez: My Mind & Me" was also released, with the storyline described as, "After years in the limelight, Selena Gomez achieves unimaginable stardom. But just as she reaches a new peak, an unexpected turn pulls her into darkness. This uniquely raw and intimate documentary spans her six-year journey into a new light."
Gomez, who was diagnosed with bipolar disorder, anxiety and depression after experiencing a "psychotic break" following her lupus diagnosis, previously opened up to the Los Angeles Times about how she ended up at her mental health diagnosis.
"I don't wish it on anyone, but the psychotic break, as much as it was painful, actually led me to discovering my diagnosis," she told the news outlet earlier this year.
"I sought help. I believe in medication. It has completely changed my life. That hopefully was part of the message in talking about my story: 'You should never stop figuring out who you are.' I just hope that people [who are suffering] know they're not alone."
She said, "I think now I'm at the place where I wear it proudly, and I'm not ashamed, and I wanna continue to be honest with my journey, because I feel like I don't have anything to hide."
"If somebody sees me like this, I hope they feel less alone now; that's the whole essence," Gomez added. "I just want it to be real. There is nothing lonelier than being so confused and hard on yourself. You can be around all the best people and feel nothing. And that's the loneliest place to be."
Gomez admitted to now "loving" who she is and how her mind functions.
Learning About Lupus
According to the Lupus Foundation of America, "Lupus is a chronic (long-term) disease that can cause inflammation and pain in any part of your body. It's an autoimmune disease, which means that your immune system, the body system that usually fights infections, attacks healthy tissue instead."
'Let It Out': Healing Emotionally After a Life-Changing Experience
This disease often affects your skin, joins, and internal organs such as your heart and kidneys
The most common type if lupus is systemic lupus erythematosus (SLE), however there are three other types of this disease. The other types are Cutaneous lupus (which is limited to the skin), Drug-induced lupus (which is caused by prescription drugs), and Neonatal lupus (a rare condition that affects infants of women with lupus).
Anyone can get lupus, however, the following people are at a higher risk:
Women between the ages from 15 and 55
Specific racial or ethnic groups (African American, Asian American, Hispanic/Latino, Native American, or Pacific Islander)
If a family member has lupus or another autoimmune disease
Treating Lupus With Chemotherapy
When Gomez was 23, she opened up to Billboard in an interview about how she was undergoing chemo following her lupus diagnosis.
"I was diagnosed with lupus, and I've been through chemotherapy. That's what my break was really about," Gomez said.
"I wanted so badly to say, 'You guys have no idea. I'm in chemotherapy. You're ass—,'" she said, referring to when she removed herself from the spotlight.
"I locked myself away until I was confident and comfortable again."
The type of chemotherapy Gomez underwent and the type of lupus medication she currently takes has not been revealed.
But when it comes to chemo, cancer survivors know all too well the side effects it can cause. But patients should know that doctors have ways to manage them.
When it comes to chemo nausea, there are medications like Zofran (generic name ondansetron) patients can take to offset the symptoms. And for fatigue, Dr. Matthew Carlson, a gynecologic oncologist at UT Southwestern Medical Center, says some people may find it helpful to compliment their treatment with something like American ginseng, a root that may help reduce fatigue, according to Memorial Sloan Kettering Cancer Center.
Meanwhile, Gomez previously opened up about how other medication she takes for her lupus makes her retain water weight.
Speaking on a TikTok livestream, according to SELF, Gomez explained, "Yeah, we have days where maybe we feel like shit, but I would much rather be healthy and take care of myself. My medications are important, and I believe they're what helps me."
SurvivorNetTV Presents: Maintaining a Positive Headspace
Lynn Ludmer, MD, a medical director at Baltimore's Mercy Medical Center, told SELF that many people with lupus take hydroxychloroquine, a drug that assists with inflammation control.
"It has been known to increase lifespan and decrease the risk of brain and kidney disease. After that, it depends on the particular kind of lupus a person has, and the right medication varies from person to person," she said.
Dr. Ludmer also noted that Corticosteroids (anti-inflammatory steroids) may be able to help reduce inflammation and symptoms caused by lupus.
Mental Health: The Basics
The term mental health refers to both our emotional and psychological well-being. Our mental health can affect how we think, feel, and behave.
Certain triggers like stress, traumatic events, or change in your physical health can affect mental health. One of the things Gomez stresses to her fans and followers is the importance of seeking help when you're struggling internally.
Problems with mood and overall mental well-being can be attributed to several factors. For some people, it's genetic, while others may be experiencing a response to some sort of stressor or past trauma.
Learning To Cope With Mental Health Struggles
"I think flexibility is really a core of how to manage it," Dr. Samantha Boardman, a New York-based psychiatrist and author, told SurvivorNet in an earlier interview. "Are your coping strategies that you're using now, are they helpful in the way that they were in the past?"
Dr. Boardman suggests working to recognize any negative thoughts that may be making the process of cancer treatment more difficult, and trying to dismantle those to be more "realistically optimistic."
RELATED: Responding to Stress: How to Cope With Complex & Changing Emotions
In order to keep your mental health in check, it's necessary to be aware of signs, even the subtle ones, that there is something affecting your mind. These signs include:
A change in eating or sleeping habits
Losing interest in people or usual activities
Experiencing little or no energy
Numb and/or hopeless feelings
Turning to drinking or drugs more than usual
Non-typical angry, upset, or on-edge feelings
Yelling/fighting with loved ones
Experiencing mood swings
Intrusive thoughts
Trouble getting through daily tasks
These symptoms can be wide-ranging and vary a great deal from person to person. Everyone experiences grief differently, for example.
However, if you are feeling unusually sad, on edge, or like you're no longer interested in activities you used to love, know that there are many treatment options available and many different healthy ways to help you cope.
Contributing: SurvivorNet Staff
Learn more about SurvivorNet's rigorous medical review process.
---