Magic Mushrooms & Cancer
This November, voters in Oregon approved a ballot measure which legalizes the use of magic mushrooms in therapy as long as participants are over 21 years old and are supervised.
Magic mushrooms do not treat cancer, but studies have shown that they can help those battling cancer cope with feelings of depression or anxiety they may be experiencing.
There are other resources to cope with negative emotions, such as leaning on a support system or through counseling.
So-called magic mushrooms, long banned fungi with hallucinogenic powers, has just secured itself as the next frontier in drug legalization following medical marijuana. In the latest election, Oregon voted to legalize magic mushrooms, also known as psilocybin mushrooms for therapeutic purposes. Like cannabis, these mushrooms can have beneficial and palliative effects for cancer patients.
This November, voters in Oregon approved a ballot measure which legalizes magic mushrooms within therapy. This ballot, Measure 109, will make it legal for people over the age of 21 to access these "shrooms" as long as they are supervised by a professional during licensed therapy sessions. This may be a an extremely helpful resource for those suffering with depression, which can be especially present within those fighting cancer.
Magic Mushrooms & Cancer
Read More
No reasonable person is claiming that shrooms treat cancer. But could they alleviate the severe depression some patients face while fighting the disease? Turns out they just might. Anxiety and depression often come with a cancer diagnosis, or shortly thereafter. And patients are
entitled to their emotions
, according to Dr. Susan Parsons, of Tufts Medical Center.
There are many ways to cope with the emotions and conditions that come with a cancer diagnosis including leaning on caregivers, families, and friends. But recently, an alternative treatment for depression and anxiety that comes with cancer has come to light. Magic mushrooms might have a palliative impact on patients dealing with depression or anxiety.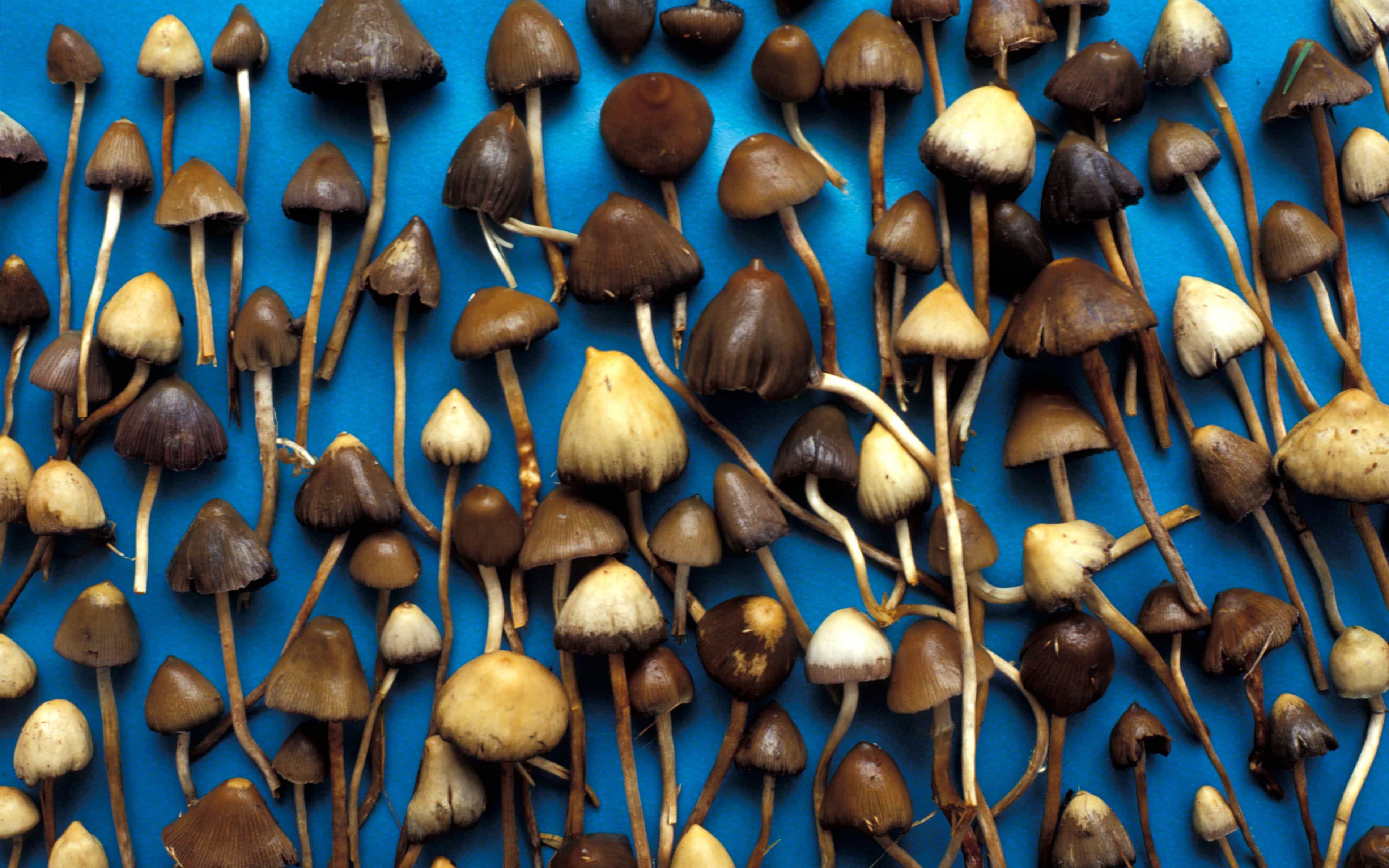 Psilocybin is a naturally occurring psychedelic compound found in some mushrooms. According to the Third Wave Co., which advocates the sometimes controversial use of psychedelics, humans have long been using these mushrooms for religious and spiritual experiences.
And over the last several years, evidence has been emerging that these magic mushrooms can be helpful in aiding people that live with depression. And last year, the FDA approved a clinical trial to test psilocybin therapy for patients with treatment-resistant depression according to MD Magazine.
Kelan Thomas, psychiatric Pharmacist at St. Helena Hospital Center for Behavior Health and associate professor at Touro University California, has been providing research support to a clinical trial through the University of California San Francisco that is investigating whether psilocybin-assisted group psychotherapy is a feasible and safe treatment for long term AIDs survivors.
"Functional connectivity neuroimaging studies are beginning to reveal that hyperconnectivity in the default mode neural network is increased for people with depression and that greater hyperconnectivity is also associated with the duration of a depressive episode," explains Thomas during a previous interview with SurvivorNet. "Psilocybin is a serotonin-2a receptor agonist that is able to disrupt these dysfunctional neural network circuits found in depression. During a psilocybin-assisted therapy session people may describe a mystical-type experience with deep insights that they can subsequently integrate into their daily life. When people emerge from these debilitating negative ruminations and feelings of disconnection, they will often describe the psilocybin-assisted therapy session as giving them a felt sense of meaning and reconnection.
In May 2019, Denver was the first city in the United States to decriminalize psychedelic mushrooms, or "magic" mushrooms, or "shrooms." The vote made the arrest of citizens in possession or using psilocybin mushrooms of the "the lowest law enforcement priority" in the city according to The Washington Post.
However, the research on the helpfulness of psilocybin mushrooms is limited, according to Michael Pollan's recent op-ed in The New York Times. Pollan is the author of "How to Change Your Mind: What the New Science of Psychedelics Teaches Us About Consciousness, Dying, Addiction, Depression, and Transcendence," and he believes that research on psilocybin mushrooms and their impact is too limited to legalize them yet.
One of the biggest claims that is being used for the push to decriminalize these mushrooms in Denver though, is the possibility of use for medicinal purposes. The little research that has been done illustrates that the mushrooms are useful in fighting treatment-resistant depression and to help curb nicotine addiction.
The push doesn't stop there though, in Iowa, lawmakers are proposing bills to remove psilocybin from the state's list of controlled substances and in Oregon a campaign to legalize mushrooms for clinical use is spreading around, according to NPR.
While the core of this movement seems to be medicinal, Pollan says that there are often negative side effects that come with psychedelic mushrooms and that that their helpfulness can be limited.
"Psychiatry's current drugs for treating these disorders are limited in their effectiveness, often addictive, address only symptoms and come with serious side effects, so the prospect of psychedelic medicine is raising hopes of a badly needed revolution in mental health care," Pollan says in his op-ed.
With the decision to legalize in Colorado, it is important to examine the studies that have been done on magic mushrooms for cancer patients dealing with anxiety and depression.
"There have been published clinical trials from NYU and Johns Hopkins demonstrating substantial improvement of depression symptoms in people suffering with cancer, so when the medication becomes available for clinicians then this could be one potential treatment option," says Thomas in an interview with SurvivorNet. "The limited evidence is promising thus far, but it will take a few more years of clinical trials until psilocybin is FDA approved to treat depression."
In the Spring/Summer 2017 issue of the Johns Hopkins Health Review, Julie Scharper authored an article entitled "Unlocking the Magic in 'Magic Mushrooms'." Her article centers around the psilocybin study completed by Johns Hopkins in which 80 percent of the patients that underwent the trial had experiences that were profound and "reframed their view of their illness," which can be very valuable in the quality of life of a cancer patient. Those patients described their depression and anxiety as largely reduced six months following the trial.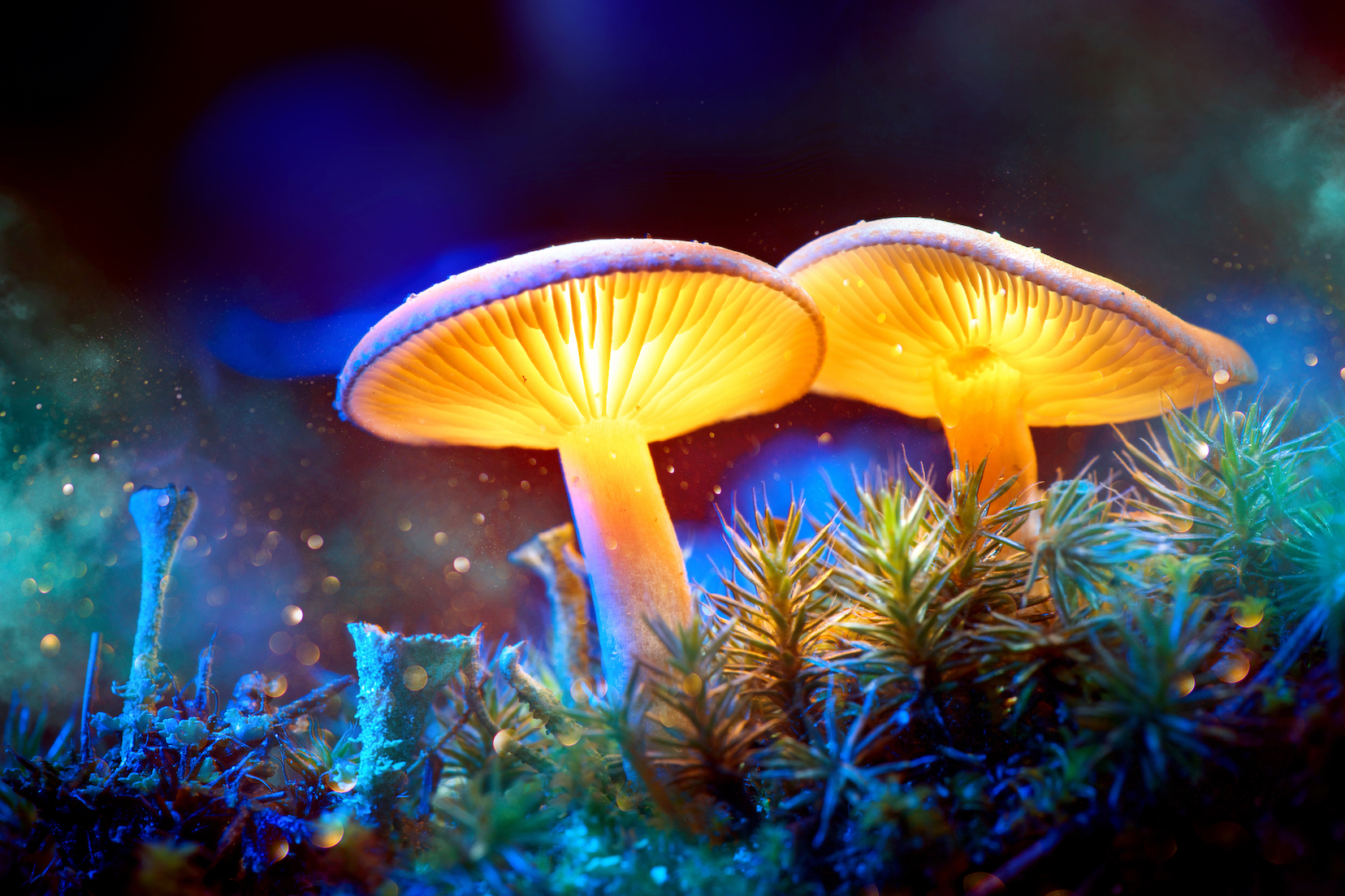 Roland Griffiths, PhD and professor of psychiatry and behavioral sciences led the study, according to the article. He had been studying psilocybin for fifteen years at the time the article was published. With the mushrooms, he says that patients are capable of seeing a "larger, more holistic picture where everyone and everything is interconnected." That experience, for patients, he says, can be very uplifting.
Psilocybin mushrooms are not the only mushrooms that have been investigated as medicinal agents. According to a study from the NCBI, medicinal mushrooms have been used for hundreds of years, primarily in Asian countries for treatment of infections. The study, published in 2017, says that more than 100 types of medicinal mushrooms are used in Asia.
One of the mushrooms known to be useful in possibly improving cancer treatment outcomes is the reishi mushroom. According to the Memorial Sloan Kettering Cancer Center, reishi mushrooms (which are not psychedelic) have antioxidant properties which may help elicit a better immune response from patients. Lab studies have illustrated that the compounds within the mushrooms may stop the growth and spread of cancerous cells. The other uses of reishi mushrooms include treating fatigue, lowering blood pressure, lowering cholesterol and more.
With the changes in legality of psychedelic mushrooms, it's important to not only consider the benefits that that could have to the cancer community but also the reality of the impact and the negative effects of the substance.
Learn more about SurvivorNet's rigorous medical review process.
---