Damon Remembers Dad's Cancer Battle
Actor Matt Damon, 50, lost his father, Kent Damon, to cancer at 74 in 2017; Damon moved to Boston to be with his dad in the final year of his life, which he discusses during a new episode of Armchair Expert. 
Multiple myeloma is a blood cancer; the other two major blood cancers are leukemia and lymphoma.
NBC News anchor Tom Brokaw is currently fighting this disease and shares with SurvivorNet advice for others battling multiple myeloma.
Matt Damon, 50, had a hit movie at the Cannes Film Festival last month called 
Stillwater
; but despite the accolades the film has gotten – its standing ovation at Cannes moved Damon to tears – Damon has something more personal on his mind: His dad, Kent Damon, who died of multiple myeloma at 74 in 2017.
Related: Multiple Myeloma & Bone Health: What You Need to Know
Read More
Damon appeared on Spotify's hit podcast, 
Armchair Expert
, this week, and reminisced about his late father with host Dax Shepard. When the subject of Damon's dad came up, Dax asks, "
What did he die of
?"
Related: Dax Shepard Does DIY Hand Surgery, Speaks Out About Prostate Cancer: Actor and 'Armchair Expert' Lost Stepfather to The Disease
Damon replies, "Cancer. Multiple myeloma. It's a blood cancer." And Shepard asks, "But it's not leukemia?"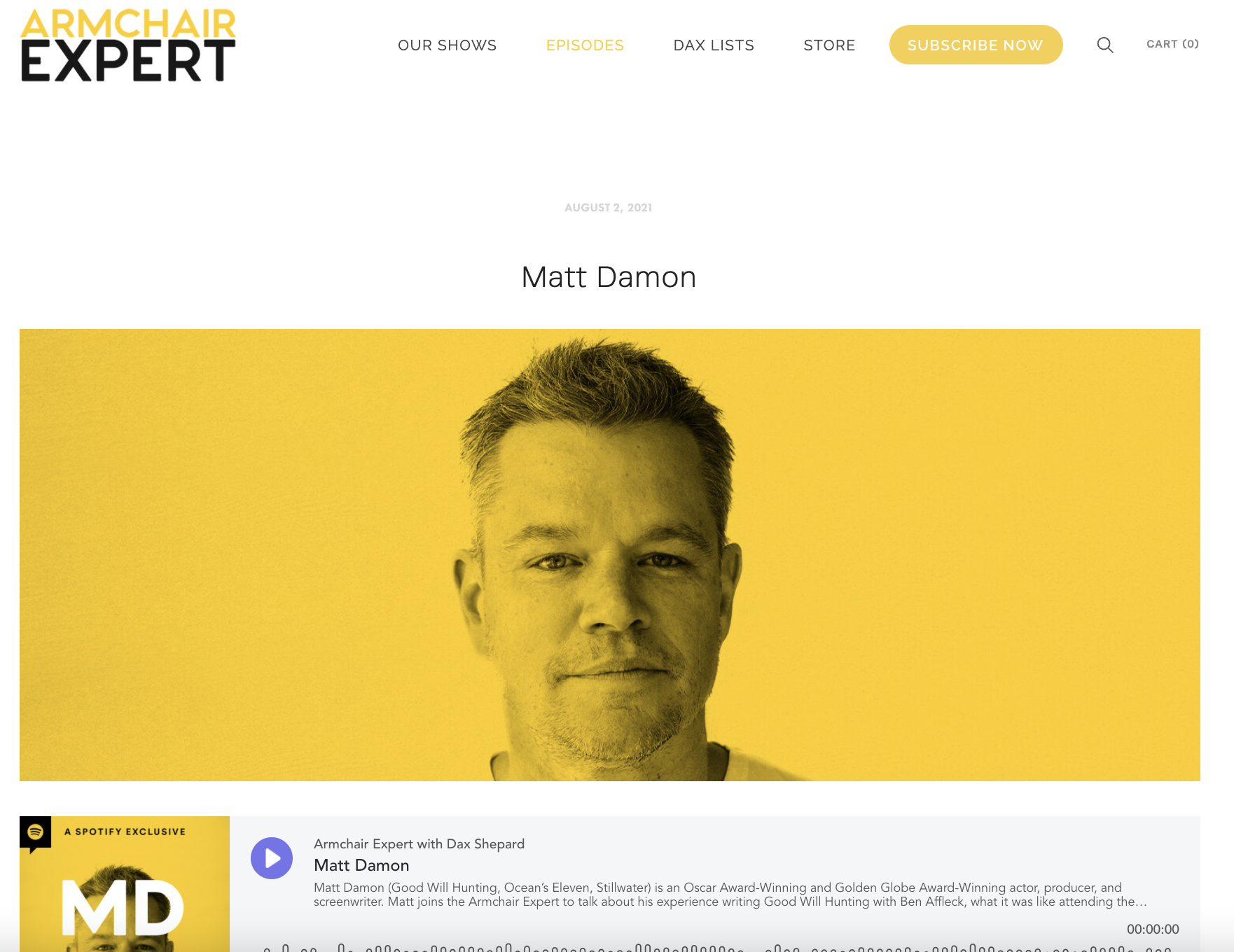 "It's kind of a cousin to leukemia," explains Damon. "It kind of goes through your bone marrow [and it's not good]." Damon went on to talk about newer CAR T-cell therapies that can help people diagnosed with this disease.
Damon says his dad, Kent, was sick for 8.5 years. "For the first seven years," says Damon, "there were things that worked really well for him. So he'd get like an infusion every two weeks. And he'd have one sleepless night then he was great. He had wonderful care at Mass General in Boston."
Dax shared his father passed four months after being diagnosed with lung cancer, and he was able to spend time with him in Michigan towards the end of his life. Damon reminisced about moving to Boston in the final year of his dad's life so he could be with him during that time.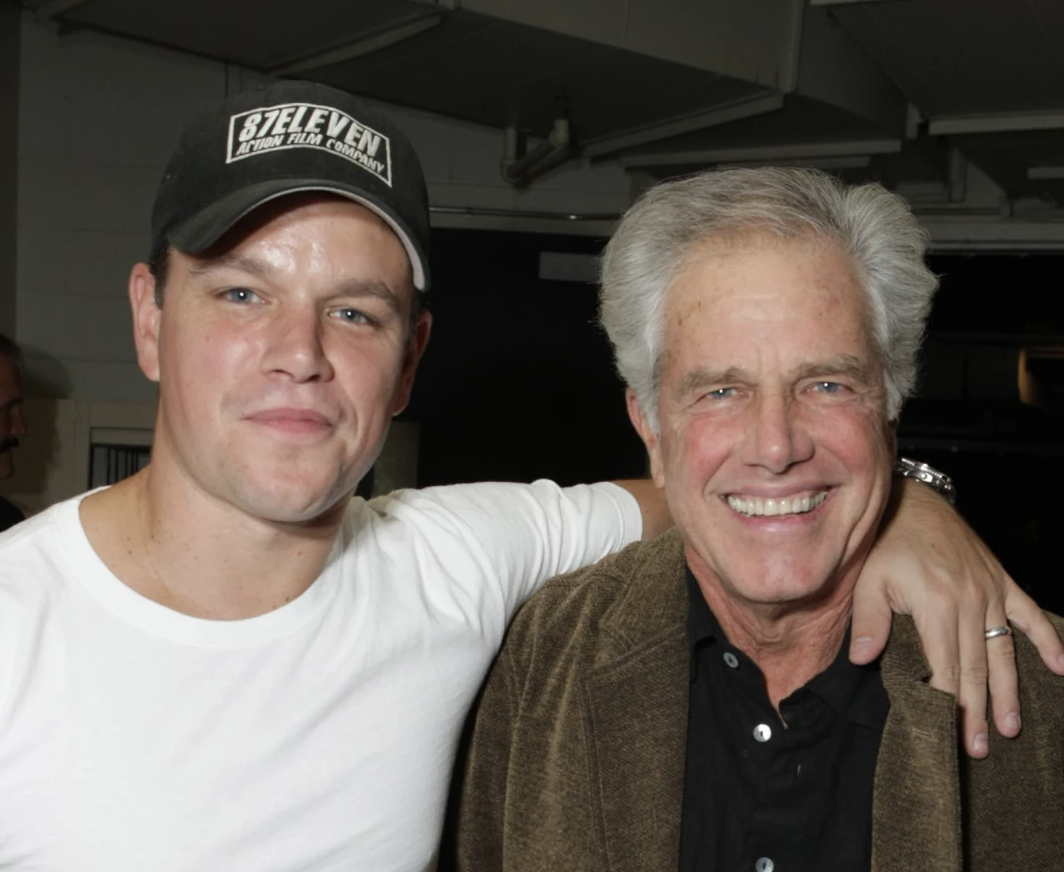 What is Multiple Myeloma?
Multiple myeloma is a blood cancer. The other two major blood cancers are leukemia and lymphoma. When you have multiple myeloma, white blood cells called plasma cells (the cells that make antibodies to fight infections) in your bone marrow grow out of proportion to healthy cells. Those abnormal cells leave less room for the healthy blood cells your body needs to fight infections. They can also spread to other parts of your body and cause problems with organs like your kidneys. This year, approximately 34,920 new cases of multiple myeloma will be diagnosed in the U.S., according to the American Cancer Society (ACS).
Related: CAR-T Therapy for Multiple Myeloma: What You Need to Know
Hematologist Dr. Nina Shah explains maintenance therapy for this disease in an earlier interview. She says, "For patients that get treated for myeloma, we don't stop at just a few cycles of chemotherapy or just the transplant. You can expect to live at least 10 years because we have so many therapies that we sequence."
"And we have something called maintenance therapy, which we know can make you live longer. Maintenance therapy is just that. It's maintaining the myeloma at a certain level or maybe pushing it away, preventing it from growing," says Dr. Shah. "And the way we do that is to give you a small dose of a drug called lenalidomide or Revlimid. It has what we call an immunomodulatory effect. That is it's telling your immune system, 'hey, wake up.'"
Maintenance Therapy for Multiple Myeloma
Brokaw's Advice for Multiple Myeloma Patients
NBC News anchor Tom Brokaw, 81, is currently battling the same disease Kent Damon fought –multiple myeloma.
The veteran journalist, who retired earlier this year, spoke with SurvivorNet in an earlier interview and offered advice for people fighting this disease. He urges fellow multiple myeloma patients to find the very best doctor they can.
Brokaw says, "I think that we have to change the mindset of a lot of patients, and get tough, frankly, about changing that mindset. I know you love your doctor, I know you think he's a great guy, or she's a great person. The fact is unless they've got the skillset, they can be a bastard, but if they're good at what they're doing, go to them!"
Anchorman Tom Brokaw Advises Other Cancer Patients: You Don't Have to Like Your Doctor, Just Get To The Best One
Learn more about SurvivorNet's rigorous medical review process.