When a Spouse is Diagnosed with Cancer
Marina Wheeler, 56, divorced from then-husband Boris Johnson, the current British PM, after she was diagnosed with cervical cancer. She had surgery to treat the disease.
When a spouse or partner is diagnosed with cancer, there are methods to help you cope, such as therapy, support groups, and open dialogue with your loved one.
Many partners act as caregivers through the diagnosis, administering medicine and assisting their partner through treatment.
A cancer diagnosis can have positive or negative impacts on the most intimate relationships. British lawyer Marina Wheeler, 56, was diagnosed with cervical cancer in 2019 after a routine pap smear and
had surgery twice
to treat her disease, reports
The Guardian
. At the time, she was already separated from her then-husband, current Prime Minister Boris Johnson. And after her cancer diagnosis, and amid rumors of Johnson's infidelity, the pair officially divorced in February 2020.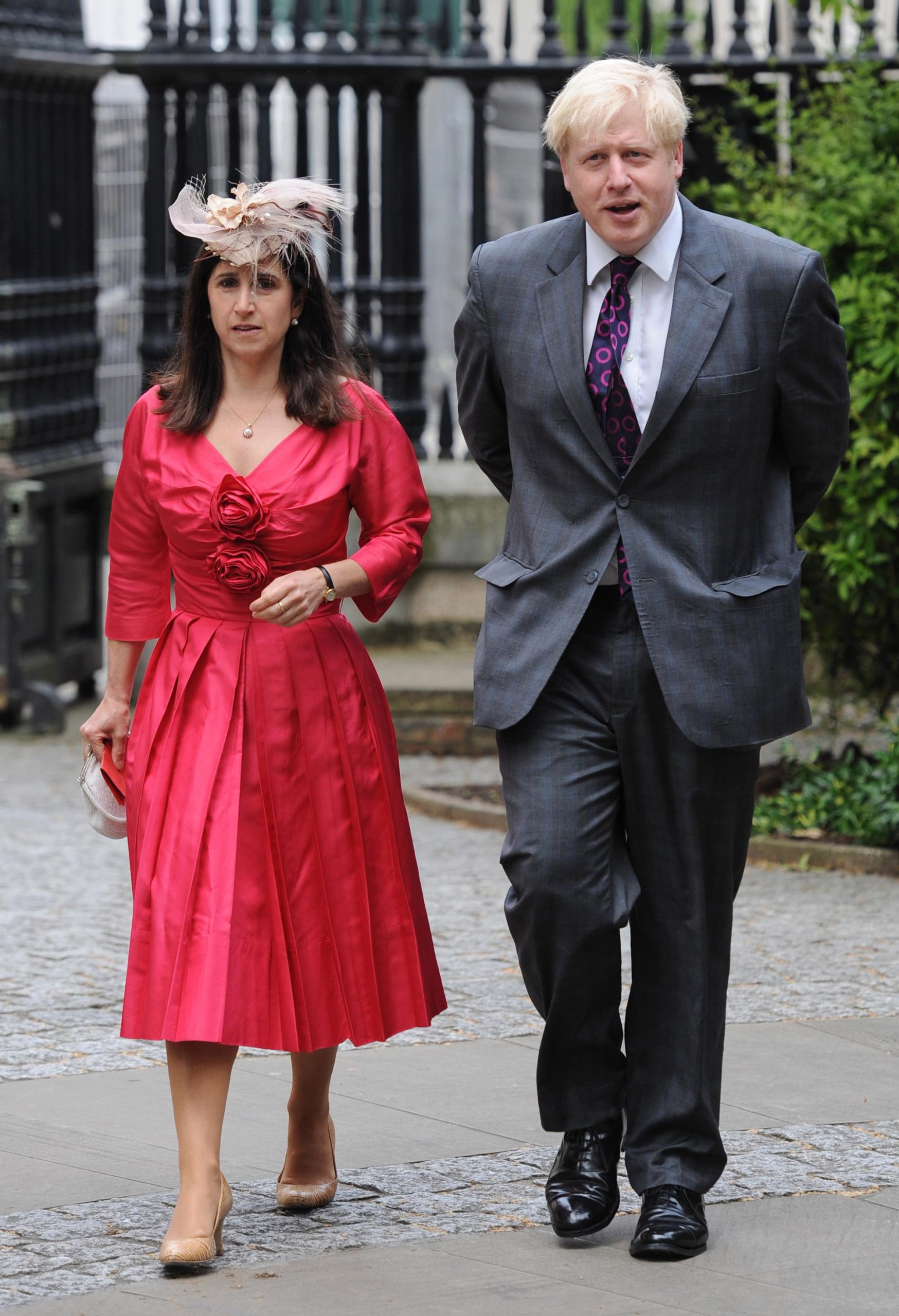 Read More
Related: Did You Know Actor Tom Hanks' First Wife, Samantha Lewes, Battled Bone Cancer? Resources For Coping When A Spouse Has Cancer
While Wheeler and Johnson's experience is not uncommon, many spouses and supportive partners stick by their loved one's side following a cancer diagnosis and subsequent journey through treatment.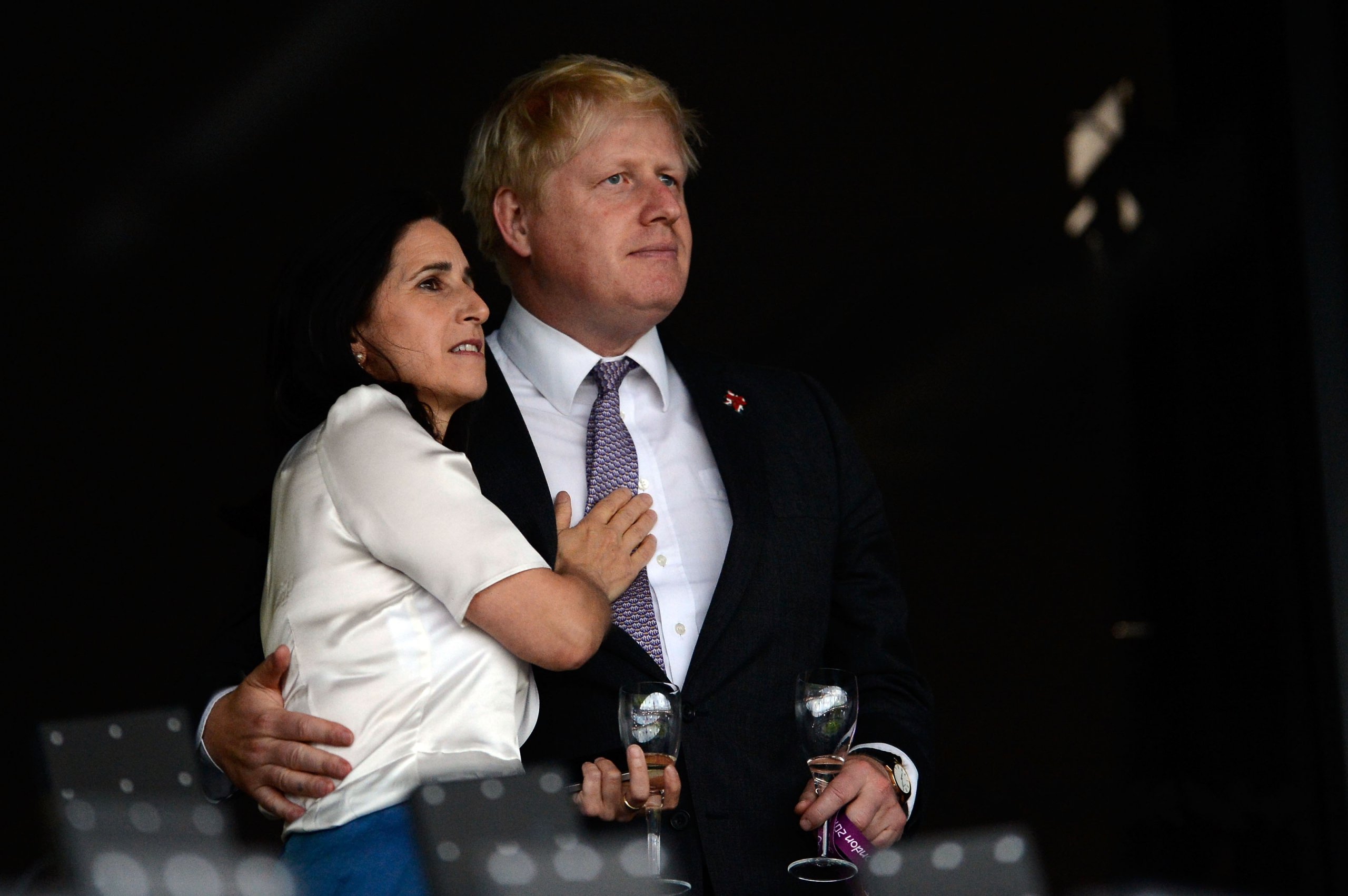 Coping with a Partner's Cancer Diagnosis
When a spouse or partner is diagnosed with cancer, many emotions may follow: Grief, anxiety, depression, and even anger. While this news can feel devastating, there are ways to cope with the new reality of a loved one's cancer diagnosis.
SurvivorNet recommends the following for partners who are coping with a cancer diagnosis of their other half:
Talk to a therapist and share feelings you're going through.
Have an open conversation with your spouse about the diagnosis.
Research the disease and learn about available treatment options.
Join a support group or connect with others who have gone through, or are going through, the same experience.
Spend time with your spouse and have consistent conversations about how you both are feeling.
Camila Legaspi was in high school when her mother passed away after a breast cancer battle, and she credits therapy with seeing her through that difficult time. Many people find talking to a therapist to be a helpful way to cope.
Related: A Major Step in the Cancer Journey: Learning to Deal With Vulnerability
Legaspi says in an earlier interview, "Therapy saved my life. I was dealing with some really intense anxiety and depression at that point. It just changed my life, because I was so drained by all the negativity that was going on. Going to a therapist helped me realize that there was still so much out there for me, that I still had my family, that I still had my siblings."
Related: The Value of Using a Social Worker During Treatment
"The reality is, is when you lose someone, it's really, really, really hard," she says.  "And it's totally OK to talk to someone. And I'm so happy that I talked to my therapist. Keep your chin up, and it's going to be OK."
"Therapy Saved My Life": After Losing A Loved One, Don't Be Afraid To Ask For Help
Spouses as Caregivers
Many spouses and partners take on the role of caregiver while their loved one is battling a disease. It's important to remember that while your partner is the one who is sick, you should also prioritize self-care and time for yourself, so you can be the best version of yourself for them and for you. As the familiar airplane-travel advice goes: "Put on your own oxygen mask first before you help someone else."
Related: New Ripped Terry Crews Photos Remind Us How Important It Is For Cancer Caregivers To Stay Healthy
In an earlier interview, Monty Norris tells us how he cared for his wife through ovarian cancer. "It's a team. Caregiver-patient. You're a team. It may not seem like it all the time, but you're a team. You've got to work together to come up with a solution," says Norris.
Related: Ovarian Cancer: The Cancer That Whispers
"I was a caregiver for my wife when she went through her ovarian cancer journey in 2013. While doing that, I found out that the men of ovarian cancer are underrepresented so I started a group called TealMen of OC to help out the guys as they go through the journey with their wives as caregivers."
A Husband Learns How to Care for His Wife After Her Ovarian Cancer Diagnosis; Now He Shares What He's Learned With Other Men
A Cancer Diagnosis Can Clarify Relationships
For some like Johnson's second wife, Marina Wheeler, a cancer diagnosis may clarify the strength or weakness of a relationship. Actress and writer Jill Kargman tells SurviviorNet in an earlier interview how a cancer diagnosis can reveal a person's true colors.
Related: Your Support System Matters — Jill Kargman on Getting Through Cancer With Support from Friends
Kargman battled melanoma and she says candidly, "I think cancer is a great way to find out if you're with the love of your life or a shithead. I think it presses the fast forward button on getting to the bottom of that answer, because a lot of people in middle age are kind of at a crossroads, waiting for their kids to fly the coop. And I think if you're with someone who is not supportive and kind of emotionally checked out or doesn't tell you you're still beautiful with that, this might not be your person," says Kargman.
Jill Kargman on Relationships and Cancer
Learn more about SurvivorNet's rigorous medical review process.