Life After Childhood Cancer
Canadian singer Michael Bublé, 47, opened up to Red Magazine about how such a traumatic experience, of his son's rare diagnosis of liver cancer diagnosis, contributed to "losing his alter ego" and changed his outlook on life.
Bublé's eldest son, Noah, 9, was diagnosed with liver cancer in 2016, a type of pediatric liver cancer called hepatoblastoma. He's been in remission since 2017.
Only 2 or 3 out of one million children are diagnosed with the disease annually.
When your child is diagnosed with cancer, it's important to continue to take care of your own mental and physical health, too, so you can best be there for your child.
Michael Bublé's son Noah was diagnosed with liver cancer at just 3 years old in 2016. Now, with his son being cancer-free since 2017, the four-time Grammy Award winner has revealed how his son's journey with childhood cancer has "changed" his outlook on life.
The beloved singer, 47, admitted that going through such a traumatic experience with his son's diagnosis even contributed to "losing his alter ego."
Read More
"That, of course,
changed me in a big way
— it changed what mattered to me, it changed how I saw life," Bublé told
Red Magazine
in a recent interview, which is now available in the publication's
March 2023 issue
. "For most of my life as an entertainer and, especially on stage, I'd become my alter ego." "I'd become the superhero I always wanted to be. Then my wife and I went through this unthinkable thing, and I lost that alter ego," he continued.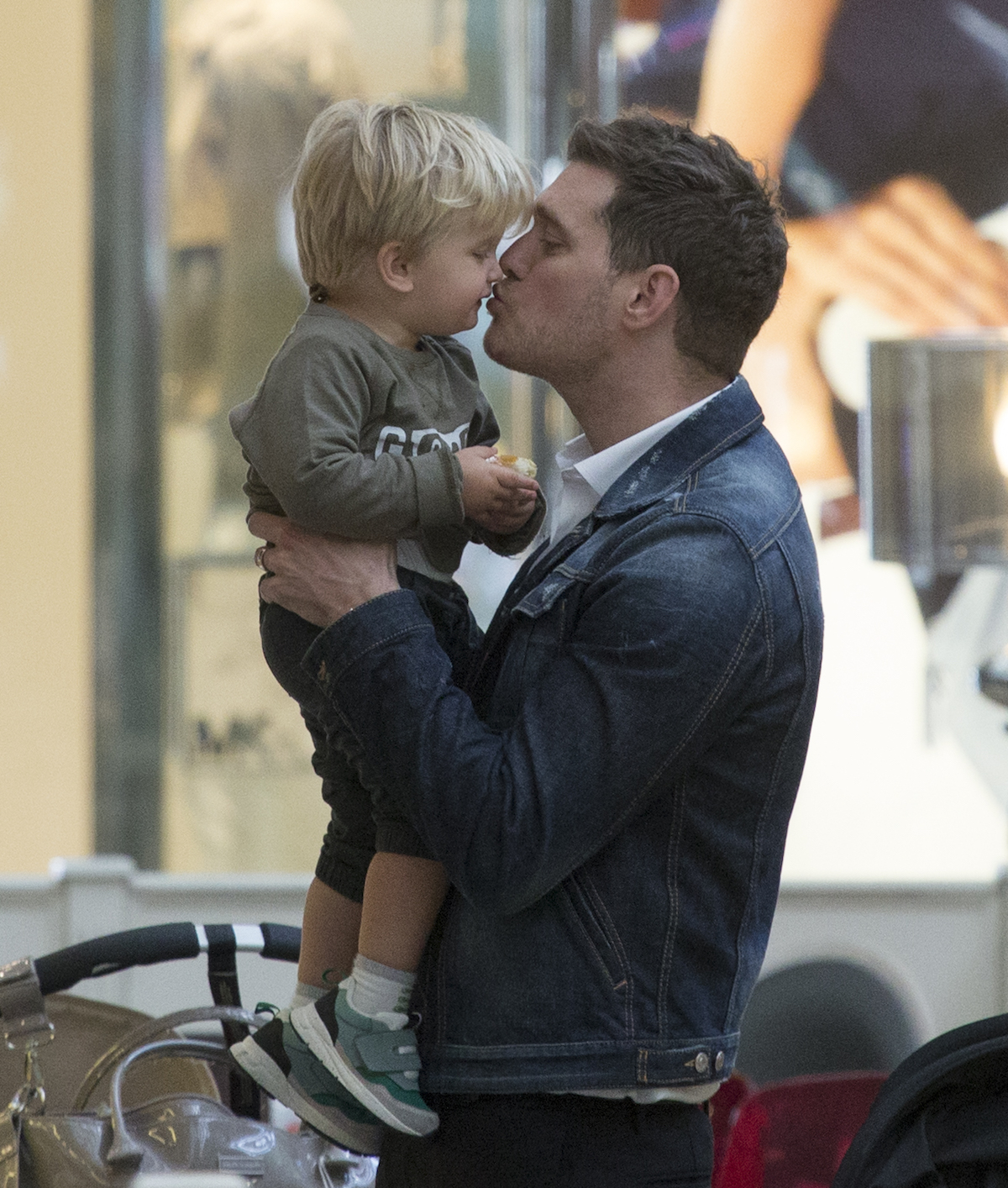 The singer's interview comes months after he and his wife, 35-year-old actress Luisana Lopilato, both welcomed another baby girl Cielo Yoli Rose Bublé into their family of three children, including Noah, Elias, and Vida.
Recounting how his relationship with his wife has thrived throughout all that life's handed to them, Bublé said, "More than anything, my wife and I understand that each other's fulfillment is important."
"I'm not saying we're perfect – nobody is – but we both have that understanding," he explained. "I won't be touring for certain months next year because she'll be filming a movie, and so I'll be Daddy on set, and then she'll do the same for me. We don't care what we do – being together is the goal.'
I changed my mind! @lulopilato we are so lucky! ❤️😘 pic.twitter.com/U4cHj9mLSS

— Michael Bublé (@MichaelBuble) January 25, 2023
Noah's Cancer Journey
After his diagnosis, Noah had surgery to remove the tumor as well as chemotherapy and radiotherapy to fight the disease. The most important part of his treatment, Bublé told the Evening Standard back in 2020, was to remove the tumor with clean margins, meaning no cancer cells remaining on the edges of the tumor site.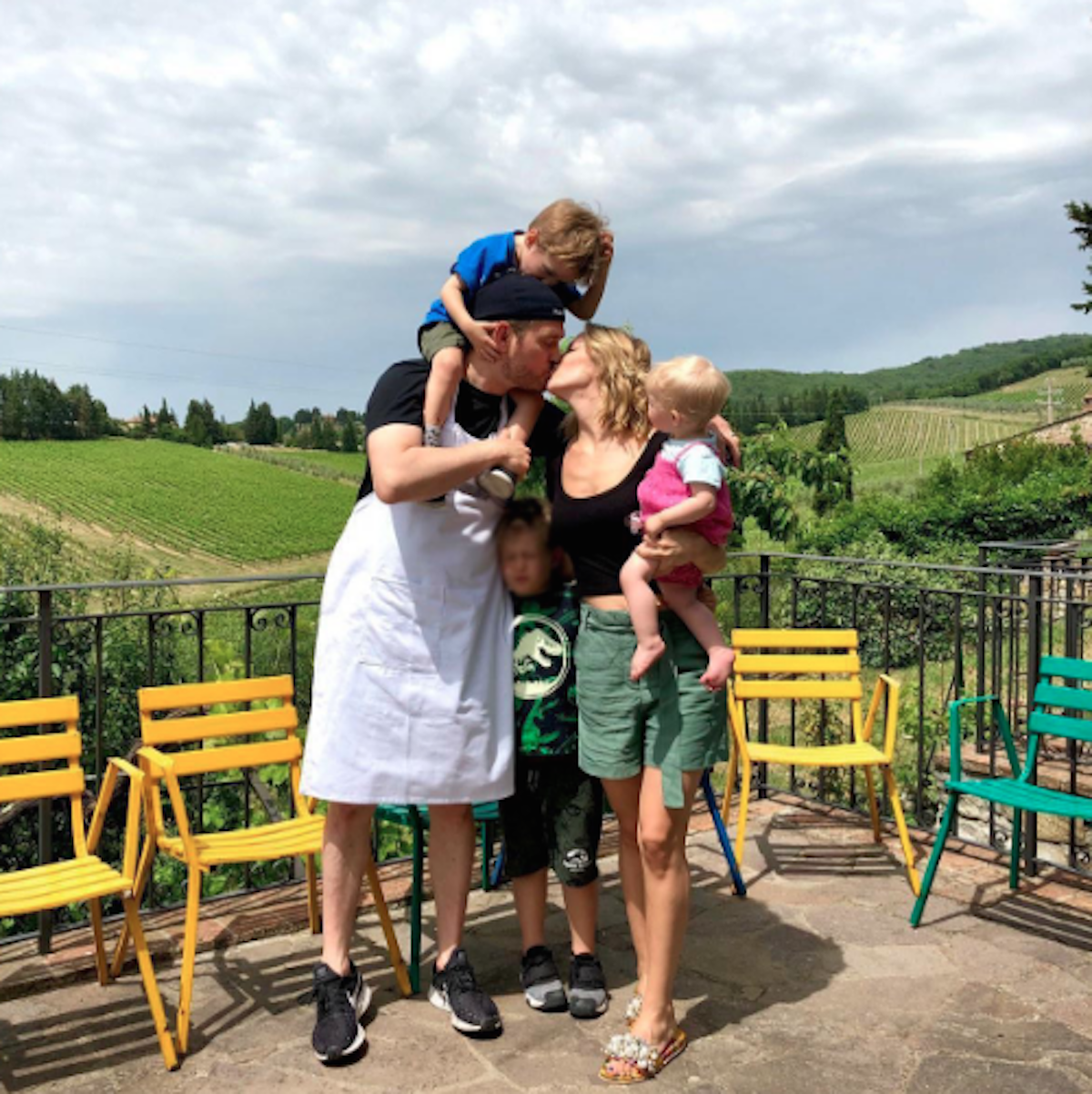 Bublé and his wife, Argentinian actress Luisana Lopilato, had both put their careers on hold after Noah's diagnosis. But by 2017, Noah was cancer-free and Buble was back on stage.
After his young son was given the all-clear in 2017, Michael penned "the best song" he had ever written, Forever Now, about his children. However, he later confirmed that he would never perform it live as it's too emotional for him.
Understanding Liver Cancer
Liver cancer affects approximately 41,210 Americans (27,980 men and 13,230 women) per year, according to the American Cancer Society (ACS). For adults, the causes of this disease may include excessive alcohol consumption or a family history of liver cancer.
Related: Michael Bublé Celebrates Son Noah, a Childhood Cancer Survivor, on His Birthday
Several different types of liver cancer exist, and the most common is hepatocellular carcinoma. Symptoms of this disease may include abdominal pain, unexplained weight loss, decrease or loss of appetite, fatigue, nausea, and jaundice.
According to The Daily Mail, Noah battled hepatoblastoma. And while we know that any type of liver cancer in children is extremely rare, the most common type of pediatric liver cancer is, in fact, hepatoblastoma, according to Children's Hospital of Pittsburgh. Still, only 2 or 3 of 1,000,000 children will be diagnosed with the disease.
Related: Michael Bublé Talks About The Very Real Fears His Family Still Faces With His Cancer-Surviving Son
What To Do When Colon Cancer Spreads to the Liver
Coping With A Child's Cancer
When your child is diagnosed with cancer it may seem that the dreams you had for your family are falling apart. It's important to – to the best of your ability – try to keep a level head after you've fully felt all of your emotions around the diagnosis.
You're not alone in this journey – your child's oncologist and care team are there to guide you and provide information and answers. Oncological social workers are a fantastic resource to help you sort out the financial aspects of cancer treatment, as well as other cancer-related issues. Skilled psychologists and counselors can be accessed to help you maintain good mental health through your child's cancer journey, to the best of your ability.
Related: "Therapy Saved My Life": After Losing A Loved One, Don't Be Afraid To Ask For Help
And, don't be afraid to reach out to your support system – friends, relatives, etc. – for help through this process. No one expects you to handle everything on your own.
Bublé previously spoke with PEOPLE on how having the support of others during Noah's cancer battle made all the difference. "People will never understand how much it changed our lives when we were going through our darkest times; how much the prayers, how much the good will, how much the love we could feel coming [helped]," he said.
"We feel indebted to those people," he reflected. "And I only hope I can bring people a tenth of the joy they brought me."
The Value of Using a Social Worker During Treatment
Advocating for Your Child; When to be Concerned
When it comes to your own health, as an adult, advocating for yourself and your own health is extremely important. It isn't uncommon to run into medical professionals who will dismiss your symptoms, but you know your body the best. And you know when there's something wrong.
The same goes for a parent and their child. Mothers and fathers know when there's something wrong with their child, and children aren't able to advocate for themselves.
As a parent, it's vitally important to pay attention to your child's health and take them to see a medical professional if you feel something isn't right. But it's also only natural to worry about your child and seek professional help for the smallest things.
Advocating for Yourself While Navigating the Medical World
Most people don't want to assume the worst about the health of their loved ones, or even their own health, but there are signs and symptoms parents should be on the lookout for that could be indications of childhood cancer.
The American Cancer Society reports that many childhood cancers are found early, either by a doctor or their parents and/or relatives. In Chapman's case, his mother was the one who noticed the symptoms first. But cancers in children can be hard to recognize right away because the early symptoms are often similar to (or dismissed as) those caused by more common illnesses or injuries, according to the ACS.
While cancer in children is rare in the United States, it's a good idea to have your child evaluated by a doctor if they're experiencing symptoms that don't go away, such as:
Unusual lump or swelling
Unexplained paleness and loss of energy
Easy bruising or bleeding
Ongoing pain in one area of the body
Limping
Unexplained fever or illness that doesn't go away
Frequent headaches, often with vomiting as well
Sudden eye or vision changes (a symptom of retinoblastoma that Chapman had)
Sudden unexplained weight loss
The majority of the time, most of the symptoms listed above are more likely to be caused by something other than cancer, such as an injury or infection. But if your child has any of these symptoms, see a doctor so the cause can be found, according to the ACS.
Childhood Cancer Survivor Gets Real About Life After Chemo
"Chemo f*cked me up," Justice Wexler-Kariher previously told SurvivorNet when he sat down with his mom, Jayne, to discuss his experience with acute lymphoblastic leukemia (ALL).
Even though Jayne discouraged her son from dropping any more F-bombs, she certainly agreed with the sentiment about cancer treatment. Justice is now 16 years old. He spent many of his younger years going through treatment for ALL, and now, a side effect of chemotherapy, he is dealing with heart disease.
Being a Mom & a Caregiver — Jayne Wexler Shares Her Son's Cancer Journey 
"It's been a hard road, but he gives us so much joy," Jayne said. "He's also a nuisance, but we bother him too and you know, now he's a teenager. So, here we are telling this story. It's wonderful."
Justice had some advice for other kids who may be going through similar struggles, and explained that his cancer experience gave him a pretty profound outlook on life.
"If you're ashamed of what you've been through — don't be," Justice said. "It makes you stronger as a person. While I would trade what happened to me in an instant … if I'm failing in school, whatever, it's like … I beat cancer, what are you going to do?"
Contributing: SurvivorNet Staff
Learn more about SurvivorNet's rigorous medical review process.
---