Spreading Awareness About HPV-Related Cancer
Actor Michael Douglas, 78, opened up last month about HPV awareness and prevention alongside Publicis Groupe CEO Arthur Sadoun and Chairman of the Supervisory Board Maurice Lévy in an informative and uplifting video.
Douglas was diagnosed with stage 4 squamous cell carcinoma back in 2010 and successfully beat the cancer one year later.
The human papillomavirus, the sexually transmitted disease also known as HPV, causes a large number of head and neck cancers, about 70%, and you can contract HPV from having oral sex.
The HPV vaccine, Gardasil, can help prevent both oral cancers as well as cervical cancer in women.
Academy Award-winning actor
Michael Douglas
 has just opened up about HPV awareness and prevention alongside major ad agency figures, Arthur Sadoun and Maurice Lévy of the Publicis Groupe.
Douglas, a loving husband to Catherine Zeta-Jones, was diagnosed with stage 4 squamous cell carcinoma back in 2010 and successfully beat the cancer one year later. He has since become an outspoken advocate for oral cancers and their link to HPV.
Read More
HPV Alliance shared an
informative video
link on Instagram over the holidays, with a caption reading: "In 2010, Michael Douglas was diagnosed with stage IV oral cancer linked to HPV. After rounds of radiation and chemotherapy treatments, Douglas defeated the disease and became cancer-free." "Now, he is part of the initiative to spread awareness about HPV-related cancers and the HPV vaccine," the alliance explained. "He joins this video with Arthur Sadoun, who started the campaign on HPV awareness after being diagnosed with an HPV-related cancer earlier this year.⁠"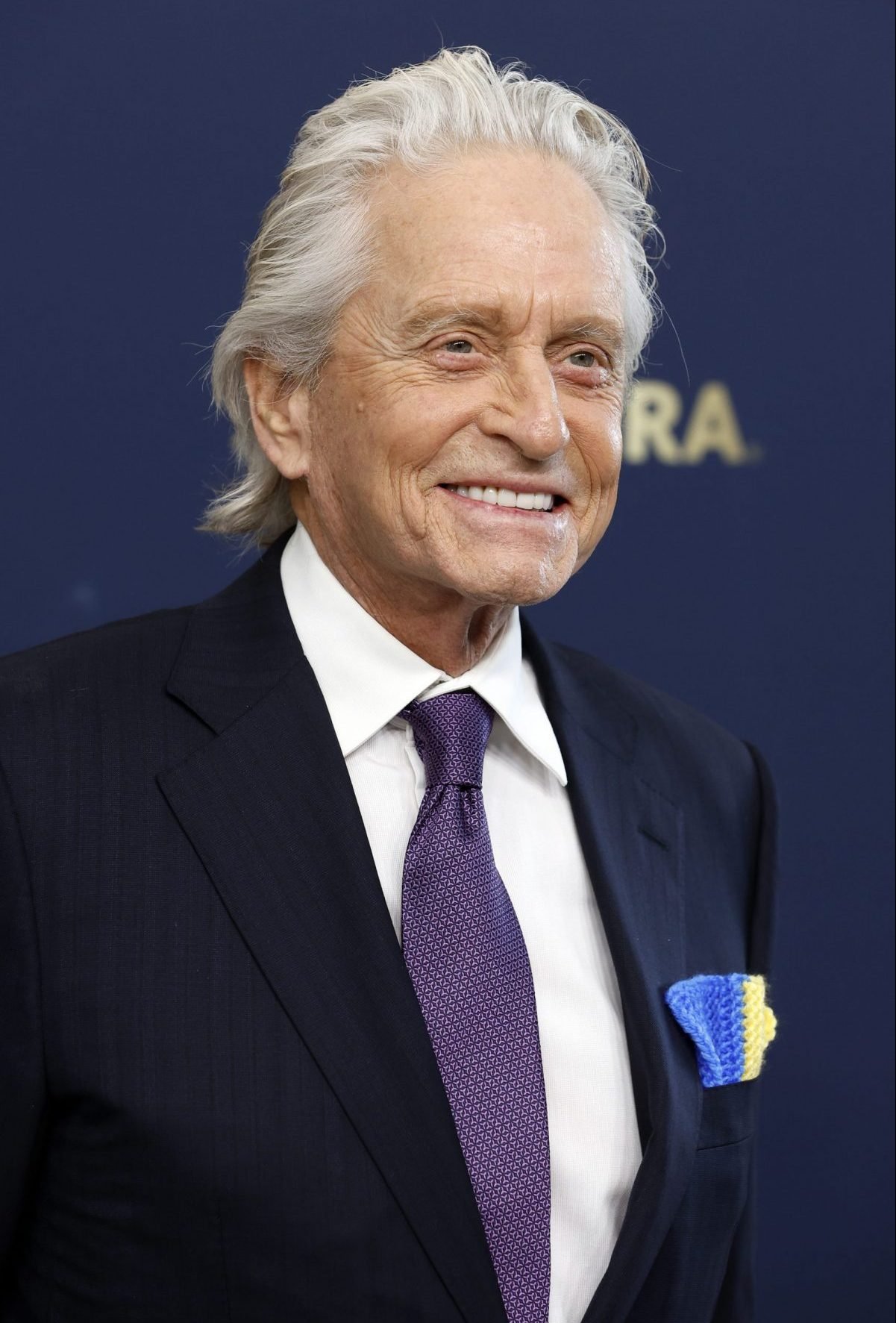 The short video clip begins with Lévy praising his company Publicis Group on their recent success until Sadoun chimes in to talk about something more important—the shocking number of adults (80%) who have the HPV virus.
Sadoun stresses that HPV is significant because it causes cancers, like the one he battled.
Seconds later, Douglas walks into the room and offers some important advice.
"That's because talking about it [HPV] is the only way to spread the word about the importance of the vaccine which could save so many lives," Douglas said, responding to Sadoun who praised him for always being "so transparent" about his cancer.
Douglas, known for starring in the films Basic Instinct and Fatal Attraction, continued, "And if we can together, help protect as many people as possible by encouraging them to get vaccinated. So much the better."
Michael Douglas' Oral Cancer Battle
In 2010, Michael Douglas, now 78, announced that he had been diagnosed with throat cancer, and after aggressive chemotherapy and radiation, he was declared cancer-free early the next year.
Then, during a 2013 interview with fellow actor Samuel L. Jackson, Douglas revealed that he had actually been diagnosed with tongue cancer.
"This was right before I had a big tour for Wall Street, so we said, 'There's no way we can cancel the tour and say we don't feel well,'" Douglas said while explaining the motivation to lie about his diagnosis. "I said, 'You've just got to come out and just tell them I've got cancer and that's it.'"
Douglas revealed that's when his surgeon said: "Let's just say it's throat cancer."
The major concern, Douglas said, was that, given the size of the tumor and advanced stage of the disease, it seemed likely that he would need surgery to remove parts of his jaw and tongue.
Fearing this would result in countless questions about his prognosis and misleading reports about possible disfigurement as he promoted his new film, it was decided that the truth would stay hidden for some time.
Douglas complained of symptoms for nearly a year before being diagnosed with cancer. He said that specialists in the United States kept insisting he was simply dealing with an infection at the time.
Then, while spending time at his summer home in Quebec's Mont-Tremblant, Douglas visited a teaching hospital where a doctor located the lump at the back of his throat. Soon after, a biopsy revealed the actor had stage 4 tongue cancer.
According to the American Cancer Society, about 54,000 new cases of oral cavity and oropharyngeal cancer will be diagnosed in 2022. Oropharyngeal cancer is a type of head and neck or throat cancer that's most commonly associated with HPV. This type of cancer is far more common in men, like Michael Douglas, than in women, and the incidence has been increasing over time.
As previously stated, Douglas initially said his cancer was caused by engaging in oral sex, which could have led him to contract HPV. Douglas later said his years of alcohol abuse and heavy smoking were likely to blame for his cancer, along with stress.
Head & Neck Cancers & HPV: The Connection
It's much more common to know someone who has a head or neck cancer now-a-days than it was several decades ago. And that's because of its strong connection to HPV — the most common sexually transmitted infection in the United States.
HPV and Cancer Risk: The Basics
"From the 1980s to the 2010s, the rate of HPV-related head and neck cancers has gone up by 300 percent," Dr. Ted Teknos, a head and neck cancer specialist, and president and scientific director of University Hospitals Seidman Cancer Center in Cleveland, Ohio, told SurvivorNet during a previous interview.
The vast majority of humans in the United States — both men and women — will eventually get infected with HPV, according to Dr. Allen Ho, a head and neck surgeon at Cedars-Sinai.
"The important thing to know about HPV is that there are many different strains, and only a couple of them tend to be more cancer-inducing," he said. "Probably less than 1 percent of the population who get infected happen to have the cancer-causing virus that somehow their immune system fails to clear, and over 15 to 20 years it develops from a viral infection into a tumor, and a cancer."
It's unclear whether HPV alone is enough to trigger the changes in your cells that lead to throat or mouth cancer, or whether this happens in combination with other risk factors like smoking, as Michael Douglas said of his cancer. Of course, some people who develop throat or mouth cancers have no known risk factors for the condition. Genetics can play a role in this cancer, too.
Why the HPV Vaccine is so Important in Preventing Cancer
Throat and oral cancers are unique in that they're usually preventable with the HPV vaccine. And that's why those eligible should get vaccinated against HPV, SurvivorNet experts say.
The vaccine is typically given to children before they are sexually active, as HPV is transmitted through sexual contact.
And contrary to some detrimental misinformation circulated online, the HPV vaccine is entirely safe.
There are virtually no side effects with this vaccine, Dr. Jonathan Berek, director of the Women's Cancer Center at Stanford Medical Center, previously told SurvivorNet.
It is "incredibly safe," he added.
HPV is responsible for 34,800 cases of cancer in the U.S. each year, but 90% of them can be prevented thanks to the HPV vaccine Gardasil.
Related: Should Children as Young as 9-Years-Old Get The HPV Vaccine?
"Both boys and girls should be vaccinated with HPV to prevent cervical cancer in women, throat cancer in men, as well as anal cancer in both men and women because those are HPV-related malignancies as well," Dr. Teknos, the scientific director of the Seidman Cancer Center, told SurvivorNet in a previous interview.
"If you look at the percentage of patients who developed throat cancer, really, cancer of the tonsils and the base of the tongue, in the 80s compared to the 2010s, if you will, the rate of HPV-related head and neck cancers has gone up by 300%."
Contributing: SurvivorNet Staff
Learn more about SurvivorNet's rigorous medical review process.
---