Managing A Breast Cancer Diagnosis As A Working Mom
Marney Gellner, a Minnesota sports broadcaster and 49-year-old mom of two, is spreading awareness and encouraging early detection after being diagnosed with breast cancer.
Gellner received her diagnosis a few weeks back after going to her annual mammogram with no noticeable symptoms of the disease.
Mammograms look for lumps and early signs of cancer in the breast tissue; women aged 45 to 54 should have mammograms annually, and women with a history of breast cancer in the family should begin screening earlier than age 45.
A breast biopsy is performed when a suspicious lump or calcifications are found on a physical exam or a mammogram.
Marney Gellner, a Minnesota sports broadcaster who has covered the Timberwolves, Twins, Wild, and Lynx, has opened up about her breast cancer diagnosis in an effort to spread awareness and encourage early detection.
The 49-year-old mom of two, who works as a Timberwolves studio host at Bally Sports North and a play-by-play announcer for the Minnesota Lynx basketball team, received her diagnosis a few weeks back after going to her annual mammogram with no noticeable symptoms of the disease.
Read More
"About three weeks ago I found out that I have breast cancer. It was just detected in my yearly mammogram. I did not find a lump," Gellner said on the KFAN-FM 100.3 Power Trip Morning Show this week, according to
Sports Illustrated
. "I had no idea, I just go in every year like we're told to do."
Related: 42-Year-Old Mom Scratched an Itch and Discovered Breast Cancer – How Self-Exams Are Critical for Early Detection
"I'm going to be fine. There's good news in that it was caught very early. The cancer is not invasive," she said. "It is non-invasive. It is all contained, so I feel really, really lucky and really, really blessed that I will just have a lumpectomy in a couple of weeks."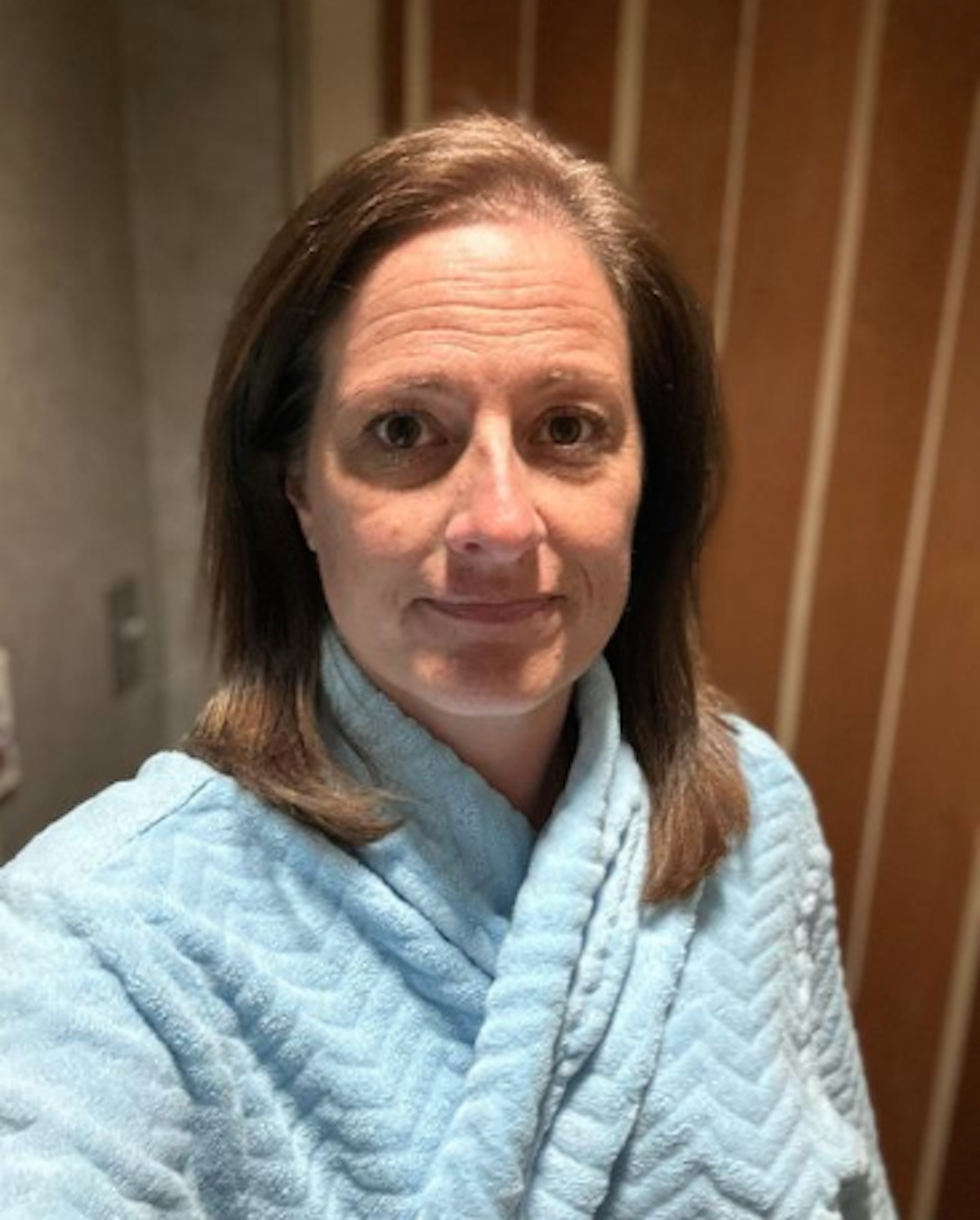 Even though Gellner wasn't thrilled about sharing the news, she admitted it would be "so selfish" and "irresponsible of me if I didn't use this platform when I could use it for good."
Gellner also took to Instagram to share the news, along with a selfie she took on the day she had her life-changing annual mammogram.
"I took this photo on Feb 20, the day of my annual mammogram, thinking it would be a cute idea to promote breast health. But the lighting was bad so I deleted it," she wrote. "Then 2 mammograms and 1 biopsy later, I received a diagnosis: breast cancer."
The sports media personality is incredibly "thankful and blessed" the cancer was detected early on and her treatment will first consist of a lumpectomy, followed by three weeks of radiation.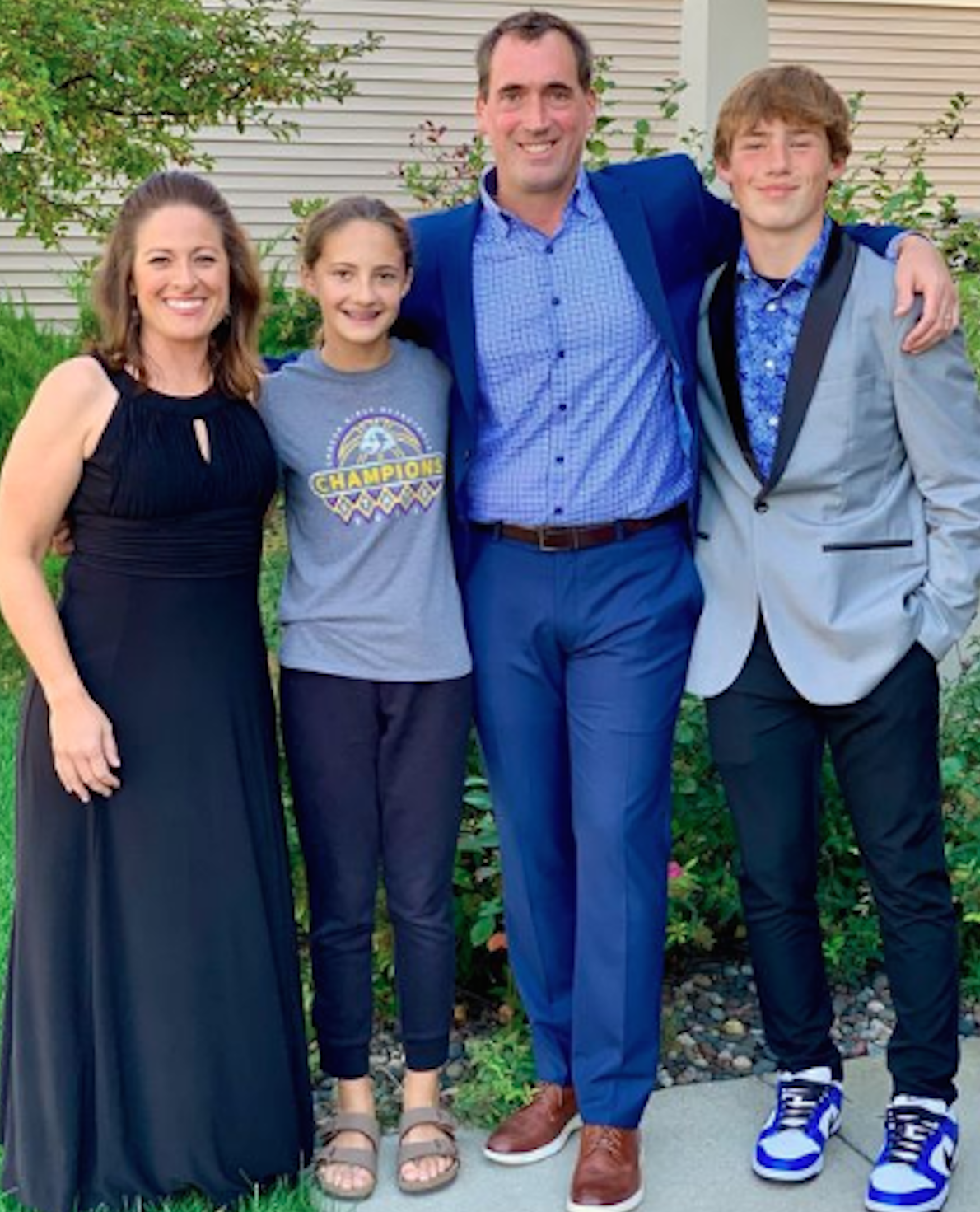 "Without early detection, I would be going down a much different road," she added. "Ladies, please take a minute to schedule your mammogram. And get one every year. I have NO breast cancer in my family, yet here I am."
She concluded, "Let's all give a hoot about our hoots! Or something clever like that. Thank you so much for the support – please don't make me go to my deleted file to post a photo with bad lighting ever again. I love you all."
Related: Check Your Breasts Today, and Once Every Month; Survivor Giuliana Rancic Stresses Its Importance
Gellner, who became the first woman to do play-by-play for the Minnesota Twins broadcast in 2019 and previously went viral using a catchphrase "better call mama" during the games, is married to Matt Mathiasen, who she shares two kids with, their son Grady and daughter Finley.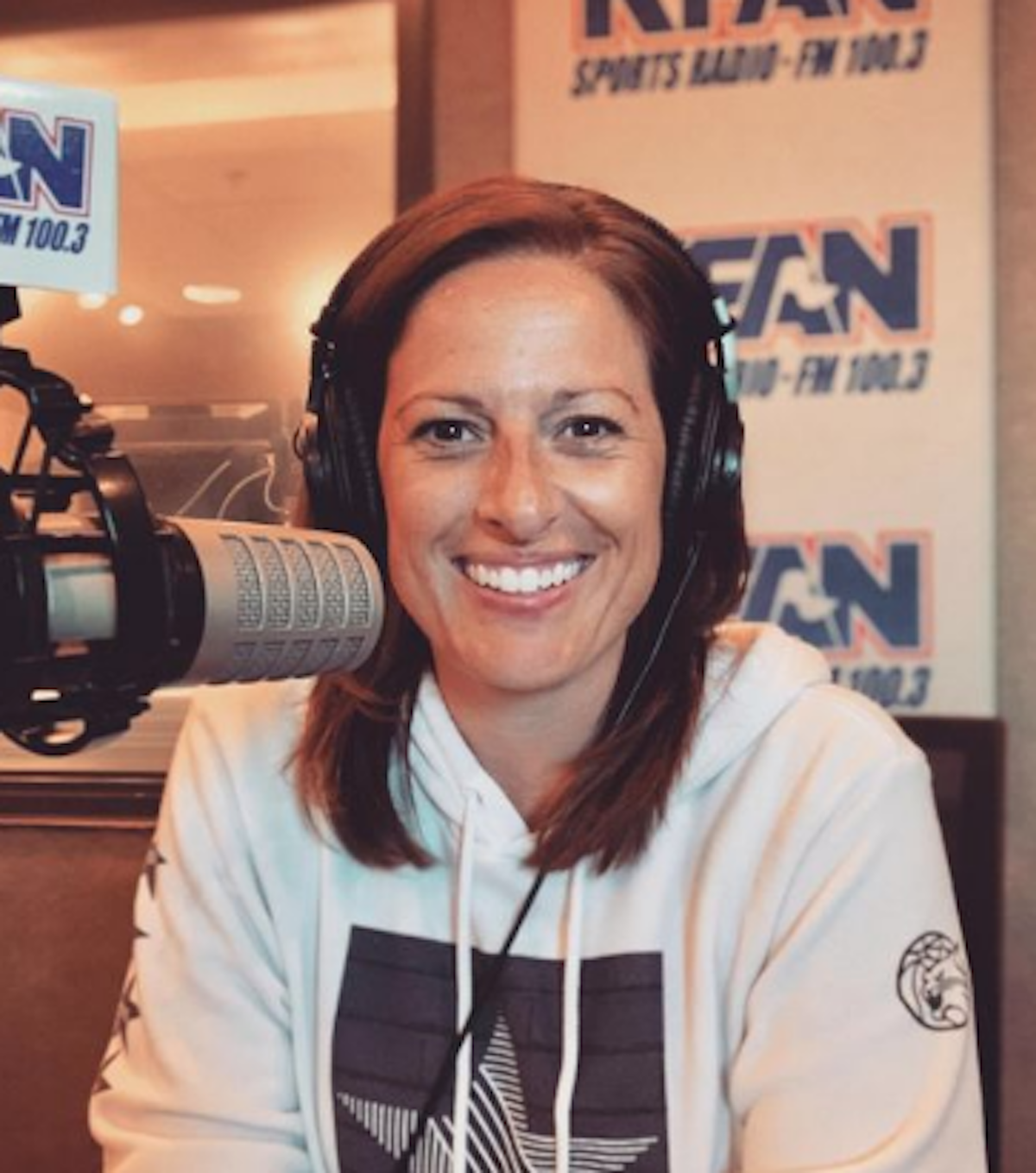 Getting a Breast Cancer Diagnosis
Your mammogram or self-exam results may lead your doctor to recommend additional testing with a diagnostic mammogram, ultrasound, or magnetic resonance imaging (MRI). If these tests suggest changes that could be cancer, a biopsy–a test in which your doctor removes a small sample of tissue and has it checked for cancer in a lab–will be needed. Only a biopsy can confirm or rule out whether you have breast cancer.
RELATED: Breast Cancer Overview
It may be overwhelming and scary to go through breast cancer testing, but SurvivorNet's doctors advise that you try not to get ahead of yourself. It's very possible for a biopsy to find a benign (not cancerous) lump.
If you do receive a breast cancer diagnosis, you'll get a lot more information along with it—such as the type and stage of the disease. The stage signifies how far in your body the cancer has spread.
Should I Get Genetic Testing To Assess My Risk of Breast Cancer?
Though most breast cancers are not connected to inherited genetic mutations, knowing whether you have a mutation could affect the type of treatment you get. Therefore, it's recommended that anyone who is diagnosed with breast cancer be given genetic testing.
Getting a Mammogram to Screen for Breast Cancer
Mammograms screen for breast cancer and it's recommended that women between the ages of 45 to 54 have mammograms annually. Women with a history of breast cancer in the family should start screening for this breast cancer before the age 45.
Related: When You're Getting a Mammogram, Ask About Dense Breasts
Dr. Connie Lehman, the chief of the Breast Imaging Division at Massachusetts General Hospital, explained to SurvivorNet in a previous interview how mammograms save lives. She says "If you haven't gone through menopause yet, I think it's very important that you have a mammogram every year. We know that cancers grow more rapidly in our younger patients, and having that annual mammogram can be lifesaving."
When Should I Get a Mammogram?
"After menopause, it may be perfectly acceptable to reduce that frequency to every two years," Dr. Lehman adds. "But what I'm most concerned about is the women who haven't been in for a mammogram for two, three, or four years, those women that have never had a mammogram. We all agree regular screening mammography saves lives."
What to Expect from a Breast Biopsy
A breast biopsy is performed when a suspicious lump or calcifications are discovered during a physical exam or a mammogram. The procedure incorporates putting a very fine needle into the suspected cancer area and removing a small amount of tissue to determine whether it is cancer. The procedure is usually short and may not be comfortable, however, it also shouldn't be painful. A breast biopsy won't leave a patient with scarring but some patients may experience slight bruising.
There are a few different ways breast biopsies are performed. Most are done through mammography to find the tumor. An ultrasound can also be used. And if neither of these techniques is successful, a third option could be magnetic resonance imaging (MRI).
Learning About Breast Biopsies
Contributing: SurvivorNet Staff
Learn more about SurvivorNet's rigorous medical review process.
---