Conceiving A Miracle Baby
Kristen Siskind, of Aurora, Ohio, is a four-year triple-negative breast cancer survivor who was diagnosed with the disease in March 2018. Now, cancer free, she and her husband, Adam, are expecting a baby girl in October.
Siskind wasn't sure if she would be able to get pregnant after undergoing 16 rounds of chemotherapy, surgery, 31 rounds of radiation, and a failed attempt at oral chemotherapy.
"Fertility after a breast cancer diagnosis is fairly complicated," Dr. Sarah Cate previously told Survivor Net. "Some patients that need chemotherapy may not be able to have children afterward because chemotherapy pauses menopause."
Kristen Siskind, of Aurora, Ohio, is a four-year triple-negative breast cancer survivor who was first diagnosed with the disease at age 30. After undergoing 16 rounds of chemotherapy, surgery, 31 rounds of radiation, and a failed attempt at oral chemotherapy, the cancer warrior is now celebrating what she calls a miracle.
Siskind and her husband, Adam, received her diagnosis on March 26, 2018, when they were newlyweds. Now, more than four years later, the loving couple is expecting a baby girl in just weeks.
Read More
"My husband Adam and I are expecting a baby girl in October of this year!" Siskind told
Cleveland 19 News.
The soon-to-be mom recounted how joyful she felt when she first realized she was pregnant, but admitted she wasn't sure it could be true as her ovaries and eggs could have been damaged during cancer treatment.
Related: Miracle Baby Born To Mom, 30, Who Got Pregnant Just Months After Chemo And Delivered Six-Weeks Early Due To Secondary Cancer Diagnosis
"I took three because I didn't believe the first one, or the second one," she explained, noting that she informed her husband of the news while he was at work. "I couldn't wait six hours for him to come home. I had to call him immediately on video to let him know. He was crying in a conference room."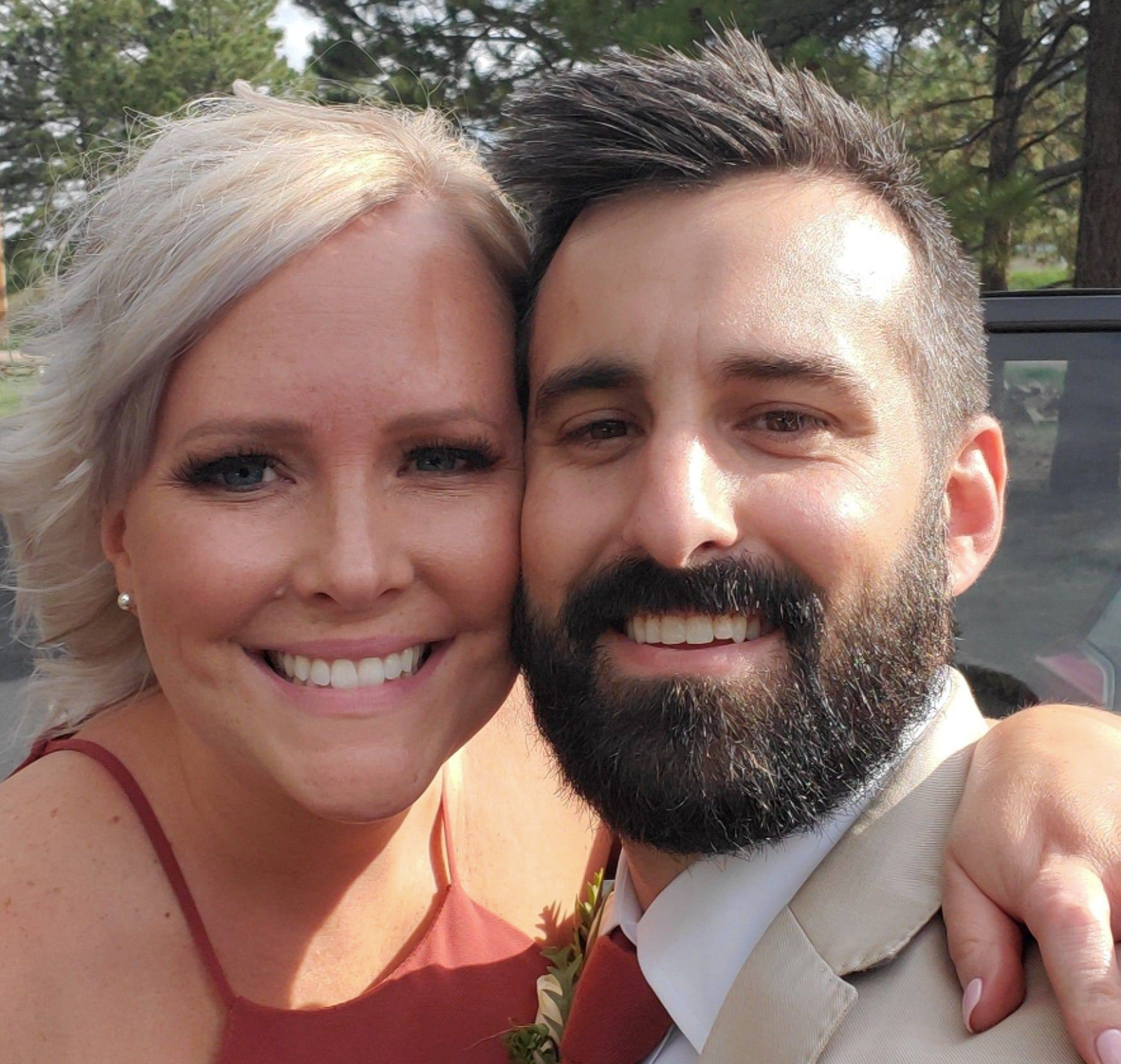 "I'm just so happy and excited to be on this journey, to hopefully put cancer behind me," Siskind, who gets an exam, mammogram, or fast breast MRI every three months during her checkups, added.
Now, Siskind is prepared to participate in the 2022 Komen Northeast Ohio MORE THAN PINK Walk to support Susan G. Komen.
The event, which will take place on Saturday, September 17, is being held to spread breast cancer awareness and support those fighting the disease by raising money to find a cure.
Siskind's team for the walk, the "Cannon Crew," has raised more than $20,000 for breast cancer research and funds for their local community.
On a Facebook fundraising page set up for her crew, Siskind explained, "There are so many people that are not as fortunate as me to have a support system like all of you."
"I raise funds for research and to help people that are not as fortunate. This year, I joined the ONE Komen community and registered for the Susan G. Komen MORE THAN PINK Walk," she continued.
"I am dedicated to Komen's ONE mission of ending breast cancer forever, and I need your help. Please consider making a tax-deductible donation today in support of my fundraising efforts."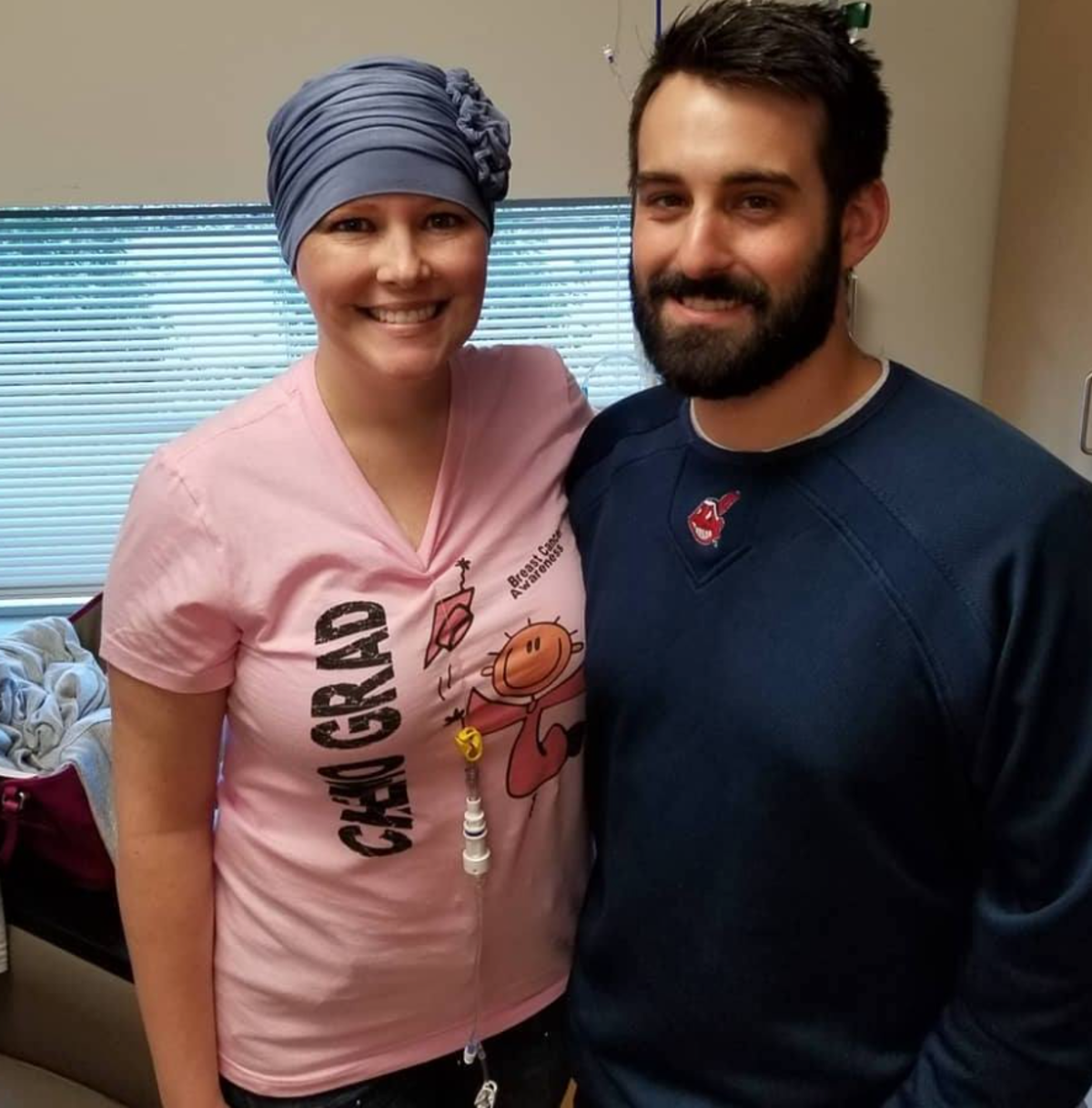 Miracle Baby: Fertility After Breast Cancer Battle
The likelihood of a woman to naturally conceive a child decreases after undergoing treatment for breast cancer.
"Fertility after a breast cancer diagnosis is fairly complicated," Dr. Sarah Cate, a breast surgeon at Mount Sinai, previously explained in an interview with SurvivorNet. "Some patients that need chemotherapy may not be able to have children afterward because chemotherapy pauses menopause."
Dr. Cate said that oncologists often sit down and lay out the possible options with each patient. At Mount Sinai, a fertility specialist will also be present for those conversations.
"I always ask patients that either don't have kids or are at an age where they could have kids, do they want more children," said Dr. Cate. "And then we would talk to them about preserving fertility, meaning typically to either take eggs or to make embryos if they have a significant other."
Doctors will then preserve those eggs or embryos for possible use after treatment.
Dr. Cate also said that the level of chemo and stage of the disease play a role in determining whether a woman can conceive after cancer treatment.
Fertility Preservation After Cancer Diagnosis
"We don't have a lot of hard and fast evidence that it's not safe to have a child," stated Dr. Cate. "It typically depends on the patient's stage, the type of breast cancer that they have, and really individual features of the breast cancer, whether or not it's safe for them to go and have a baby after a diagnosis of breast cancer."
Some encourage women to wait six months after completing chemo to try and conceive. Still, even that is not an obstacle for some breast cancer warriors.
Shifting Views On Post-Cancer Pregnancies
Kristen Siskind defied the odds of getting pregnant and doing so naturally despite having gone through chemo.
According to Dr. Terri Woodard, assistant professor, Department of Gynecologic Oncology and Reproductive Medicine at MD Anderson Cancer Center, it is seldom that easy for women who have battled breast cancer.
"Breast cancer is the most common cancer diagnosis that I see in young women. This is where fertility discussions often come up in terms of concerns surrounding safety and what pregnancy might look like after a breast cancer diagnosis," Dr. Woodard told Survivor Net in a previous interview.
"Fortunately, I think the view of pregnancy after breast cancer has changed dramatically over the past ten years."
Related: Woman Pregnant with 'Miracle' Baby Is DEVASTATED She Can't Breastfeed Due To Shock Cancer Diagnosis
Dr. Woodard explained that many believed there was only a slim chance of a woman naturally conceiving a child after battling breast cancer just a decade ago.
"Fortunately, the research that we have now suggests that in certain women, it is reasonable to become pregnant again after you've had a breast cancer diagnosis," said Dr. Woodard.
"But in terms of fertility preservation, again, the chemotherapy that is often associated with the treatment of breast cancer can be damaging to the ovaries, and the older a woman is, the more likely it is to be damaging and cause a problem."
That is why the freezing of eggs and embryos is recommended to most women, according to Dr. Woodard, though it is not the only option available to these women.
"Sometimes we can do a procedure called ovarian suppression, which is giving a medication that shuts down the ovaries," said Dr. Woodard.
"We think that by doing that, we're making the ovary more resistant to chemotherapy."
And for those women who do wish to preserve their eggs, Dr. Woodward stressed that time is of the essence.
Preserving Fertility During Cancer Treatment
"Once we've started treatment, we know that we have already damaged any eggs that are there and that the response to ovarian stimulation – which is the process we use to get the eggs – is not going to be good," she explained.
As a result, the quality of the eggs that might be viable are still "not going to be good."
Contributing: SurvivorNet Staff
Learn more about SurvivorNet's rigorous medical review process.
---