Thriving After Cancer
Actress Miranda McKeon, a 20-year-old actress best known for her role in Netflix's Anne With An E, is living it up while studying abroad in Italy after battling breast cancer.
"I do feel like this is my time. You know when you go into a new era and you're like this is literally mine?  That's how I feel about abroad," McKeon said a recent Instagram video with a smile on her face, noting that it "feels great" to be cancer-free.
McKeon was diagnosed with breast cancer in June 2021 at 19 years old. She went through eight rounds of chemotherapy, three surgeries and most recently, 25 rounds of radiation. But the treatment paid off because she was deemed cancer-free in February 2022.
Actress Miranda McKeon, best known for her role in Netflix's Anne With An E, is in remission after battling stage three breast cancer and living it up during a study abroad program in Rome, Italy.
The second-semester junior at the University of Southern California took to her Instagram page earlier this month on the night before she left for Italy to tell her fans about this exciting chapter of her life.
Read More
"
I have wanted to go abroad
since the time that I started looking at colleges. That's the first thing I would ask in any of my college tour questions, was about their study abroad programs,"
McKeon
said in her video, posted on January 5. "My four years of college… I mean, I'm a second-semester junior, have not gone how I thought college would go. And I'm just guessing that it's probably because of the fact that I got cancer in the middle of it," she explained.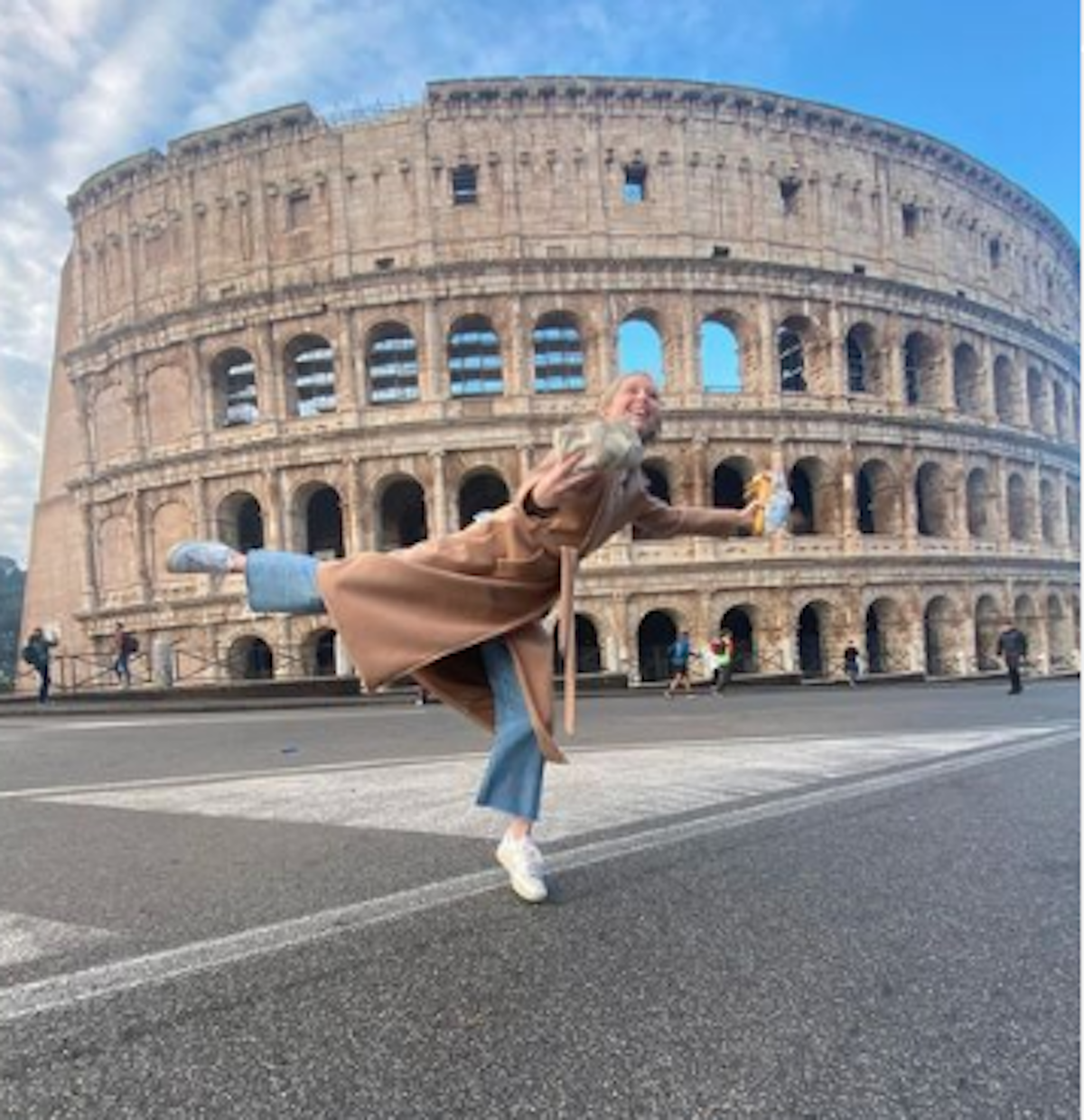 McKeon was diagnosed with stage three breast cancer at just 19 years old, in June of 2021. She went through eight rounds of chemotherapy, three surgeries and most recently, 25 rounds of radiation. But the grueling treatment paid off because she was deemed cancer-free on Feb. 25.
RELATED: 'Am I Going To Look Like Frankenstein?' Miranda McKeon Opens Up About Her Mastectomy And Breast Cancer Battle
"But from the time I've been a freshman to a junior, I have frozen my eggs, completed eight rounds of chemo, got my boobs chopped off, replaced, now have implants and then did 25 rounds of radiation, and have kept going to school the entire time," McKeon, who occasionally shares some snaps of her Italian getaway on Instagram, continued. "All this is to say is that if you've had a situational thing in college, just cut yourself some f***ing slack. Because the truth is, it's arguably the most growth you'll ever go through in your entire life."
"I do feel like this is my time. You know when you go into a new era and you're like this is literally mine?  That's how I feel about abroad," she said with a smile on her face, noting that it "feels great" to be cancer-free.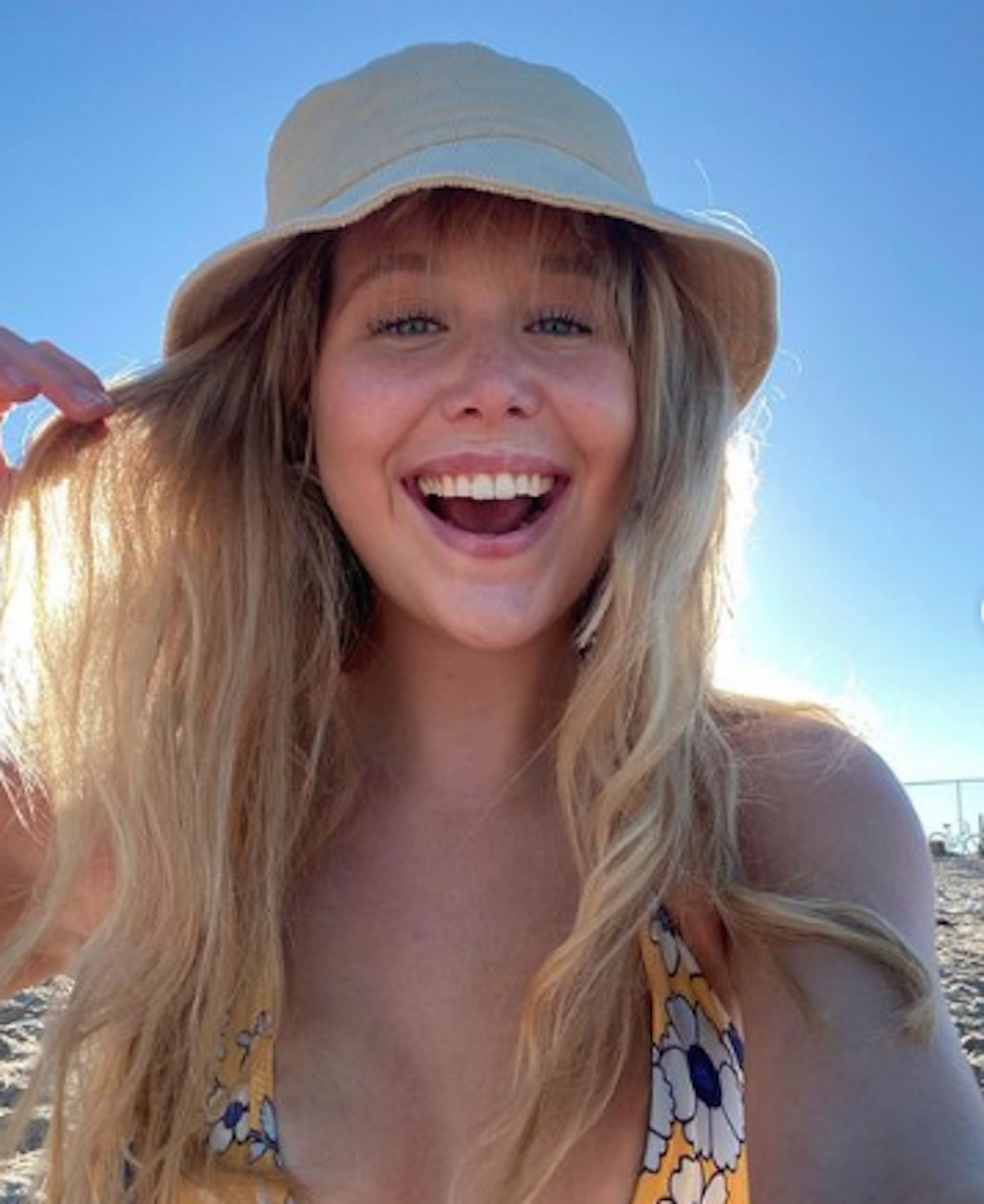 McKeon's study abroad semester comes a few months after she became more candid about her cancer fight.
"Navigating survivorship has been more complicated than I anticipated in some ways — just being on different types of medications and also how to kind of integrate this experience into my life and work with it rather than working against it," she told PEOPLE in an interview in October.
McKeon has been in remission since last February and is building back her confidence.
In a follow-up Instagram post, she insisted she would be living life to the fullest after beating cancer.
She wrote, "I will be devoting a lot of energy in the coming months/ years/ lifetime (?) to healing some parts of my heart that got a little hurt in this process and doing a lot of fun stuff that makes me feel happy. Like traveling & dancing & writing & drinking lemonade & going on runs & writing cards & loving my people well & expressing gratitude."
Miranda McKeon's Breast Cancer Journey
McKeon was diagnosed with breast cancer on June 14, 2021. For treatment, she underwent eight rounds of chemotherapy, a preventative double mastectomy and surgery to remove all of her lymph nodes and a piece of skin on her left breast.
Then, most recently, she had 25 rounds of radiation in the form of proton therapy. Thankfully, her grueling treatment regimen paid off because she was deemed cancer-free on Feb. 25, 2022.
Proton therapy is a relatively new form of radiation that does have its advantages, but it's generally more expensive than other treatment alternatives. It tends to work best for patients whose cancer has not yet spread to other parts of the body. The biggest advantage of this kind of radiation is that it minimizes damage to healthy cells since the protons stop at the target, compared to x-rays which continue to pass through the body and leave an exit dose.
Shortly after her recovery, McKeon reflected on how she "lost my body to science" he's reclaiming what's rightfully hers now that she's cancer-free.
"For months my body did not belong to me," she wrote. "I yieldingly shared it with something greater. I outstretched my limbs and watched as my forearms turned to pin cushions — surfaces of flesh ripe for needle sticks."
"When I look at my hair, I do not see the inch of gain but rather the ten of loss," she continued. "The hair which sits at the bottom of drains, and garbage bags and lakes from the summer."
While going through treatment, McKeon said she "saw my body as something that needed to be cured." To her, her body was "an unsettling composition of veins and vessels and complex systems working against me; a ticking time bomb if not surrendered to science."
"Now that it's mine again, I work to treat it with respect and kindness," she wrote. "This also means taking care of the spirit housed within it — the one who lives each day with a champagne glass in hand. Now I top off the bubbly without regard for the days of the week or how fast the world seems to be turning."
"I'm slowly reclaiming my body for all of the safe, functioning, goodness that it is. Because my body belongs to me and only me, and that is a shiny golden gift — a privilege that I am so lucky to have."
Understanding Breast Cancer
Many women develop breast cancer, every year, but men can develop this cancer too – though it is more rare, in part, due to the simple fact that they have less breast tissue.
There are many treatment options for people with this disease, but treatment depends greatly on the specifics of each case. Identifying these specifics means looking into whether the cancerous cells have certain receptors. These receptors – the estrogen receptor, the progesterone receptor and the HER2 receptor – can help identify the unique features of the cancer and help personalize treatment.
RELATED: 'It's A Game Changer': FDA Approves Keytruda, Chemo Combo To Treat Aggressive Triple-Negative Breast Cancer
"These receptors, I like to imagine them like little hands on the outside of the cell, they can grab hold of what we call ligands, and these ligands are essentially the hormones that may be circulating in the bloodstream that can then be pulled into this cancer cell and used as a fertilizer, as growth support for the cells," Dr. Elizabeth Comen, a medical oncologist at Memorial Sloan Kettering Cancer Center, previously told SurvivorNet.
The Unique Features of Breast Cancer: Deciding the Right Course of Treatment
One example of a type of ligand that can stimulate a cancer cell is the hormone estrogen, hence why an estrogen receptor positive breast cancer will grow when stimulated by estrogen. For these cases, your doctor may offer treatment that specifically targets the estrogen receptor. But for HER2 positive breast cancers, therapies that uniquely target the HER2 receptor may be the most beneficial.
Thriving as a Survivor
A cancer diagnosis can change your life. But as we've seen in the case of Miranda McKeon, you can thrive on the other side of treatment.
Take Marecya Burton, for example. She was diagnosed with ovarian cancer at just 20 years old. Burton was a college student-athlete looking forward to graduation at the time, but all that had to change when she was forced to move home to start treatment.
"That was definitely challenging for me," Burton said in a previous interview with SurvivorNet. "I was looking forward to graduating."
She also had planned on pursuing a law degree after graduation – another dream she had to give up.
"I really had to, in a sense, put my life on hold," she said. "Sometimes I look at where I am, and I can't help but wonder, would I be further had I not had my diagnosis?"
But instead of law school, Burton found a new passion: teaching. She became a high school teacher in Baltimore, Maryland, and she's since made peace with her new direction in life.
"I wouldn't change my career for the world," she says. "It's so fulfilling."
Related: Former College Cheerleader Reinvents Herself After Surviving Ovarian Cancer
Contributing: SurvivorNet Staff
Learn more about SurvivorNet's rigorous medical review process.
---