Fighting Colon Cancer at a Young age
Darryl Strawberry was diagnosed with colon cancer at age 36, becoming part of a concerning trend of younger people getting the disease.
So far, the average age for colon cancer diagnosis is 68 for men and 72 for women.
But people younger than 55 years old that are diagnosed with colon cancer "increased from 11% in 1995 to 20% in 2019," according to a recent report.
The American Cancer Society also found that colon cancer rates are on average 20% higher for African Americans compared to other racial groups.
Strawberry leaned heavily on his faith in his recovery. Researchers who studied the relationship between praying and life expectancy in cancer patients found the power of prayer helps withstand pain and suffering.
Colon cancer survivor and legendary Major League Baseball All-Star Darryl Strawberry was just 36 years old when he got his devastating diagnosis. He became part of a rising and concerning trend of more young people getting the disease. Now 61, Strawberry has beat the disease and works to raise awareness of colon cancer risk factors and help others facing similar diagnoses.
Read More
"I'm still here," Strawberry
told
The New York Post. "I'm a living miracle, you could say, and hopefully I can use my living miracle to help somebody else." Strawberry, known as "The Straw Man" during his baseball career that spanned from 1983 to 1999. He is a four-time World Series champion and his career ended shortly after his 1998 diagnosis with colon cancer. Colorectal cancer, or cancer that begins in the colon or rectum, is the third-most common diagnosed cancer in the U.S., excluding skin cancers,
according to the American Cancer Society
. After Strawberry's diagnosis, he underwent surgery to remove 24 inches of his colon. The cancer spread to a lymph node, which was treated with chemotherapy. The cancer later returned in 2000 after it spread to his kidney and other lymph nodes, and he underwent additional surgery to treat it.
"When you have real scares in life, you're in reality of you're not in control, and the sooner you know that the better it will be for you," Strawberry said.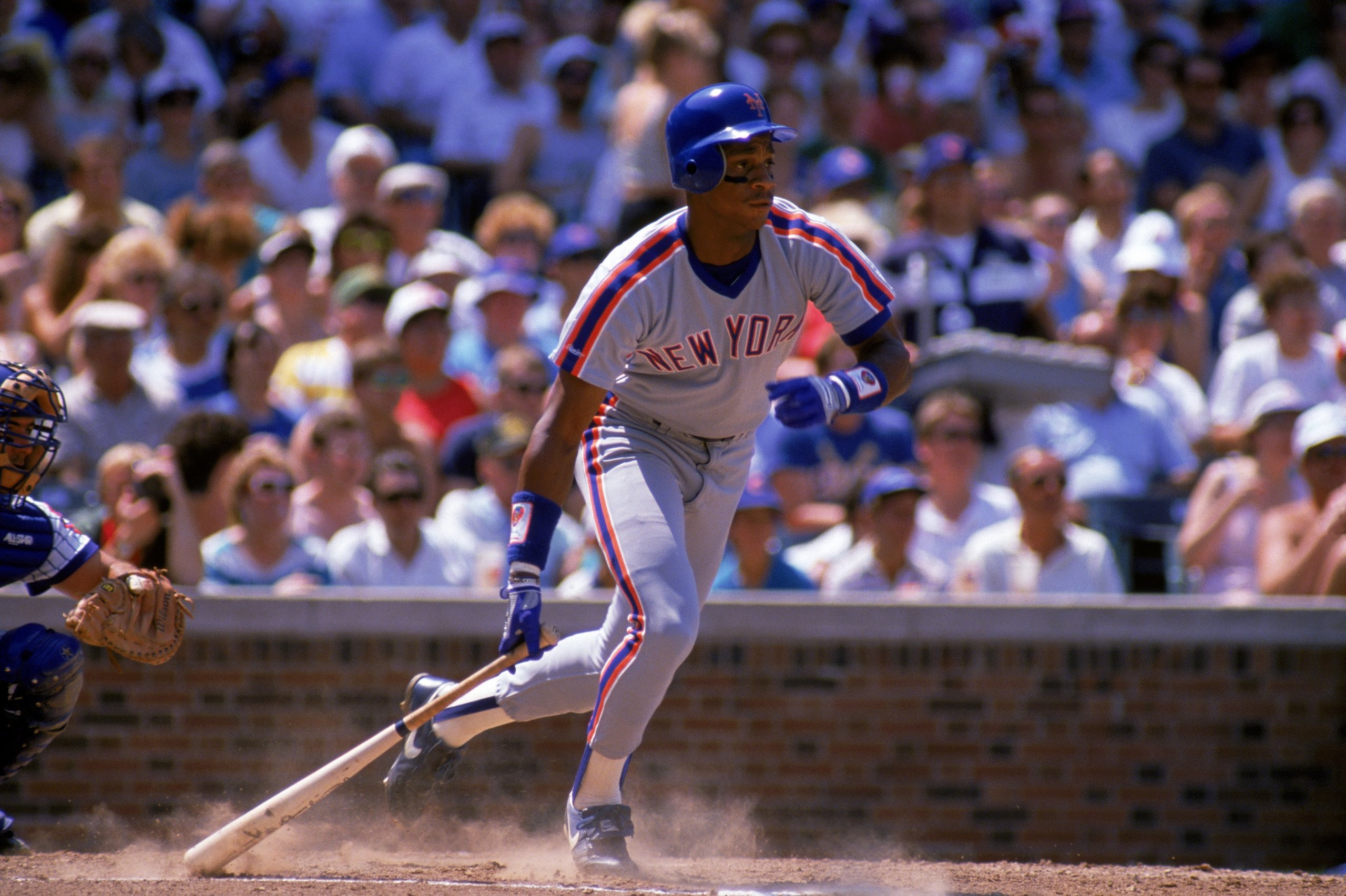 Colon Cancer Becoming More Common in Young People
The average age people are diagnosed with colon cancer is 68 for men and 72 for women, according to the American Cancer Society, but Darryl Strawberry is a clear example that young people do get the disease. And data tracked by researchers outlines the concerning trend.
The National Cancer Institute reports that since the 1990s colorectal cancer cases have been rising among adults younger than 50. Research published in CA: A Cancer Journal for Clinicians found the proportion of cases in people younger than 55 years old "increased from 11% in 1995 to 20% in 2019."
"We know rates are increasing in young people, but it's alarming to see how rapidly the whole patient population is shifting younger, despite shrinking numbers in the overall population," cancer epidemiologist and lead study author Rebecca Siegel said.
Researchers are still trying to determine why younger people are being diagnosed in greater numbers. Some experts point to risk factors which include obesity, physical inactivity and smoking as a possible explanation for the increase.
"Some of those [risk factors] have become more common over the last 45 years, along with this rise in early-onset cases," National Cancer Institute program director Phil Daschner said, according to the National Cancer Institute.
Andrea Dwyer from Colorado School of Public Health suggests in addition to young people's lifestyles, the foods they eat could play a role in increased colon cancer diagnosis.
"We don't know for sure why we are seeing earlier onset and death from colon cancer,"  Dr. Heather Yeo, a surgical oncologist who specializes in colorectal cancers at Weill Cornell Medicine, told SurvivorNet. "It is likely a combination of factors, including diet and genetics as well as access to care and some environmental factors."
Colon Cancer Symptoms and Risk Factors
Despite the growing trend of more young people diagnosed with colon cancer, people older than 50-years-old still are at the greatest risk, with this age group making up about 90% of the cases.
Other risk factors of developing colon cancer include:
Having inflammatory bowel disease.
Having a family history of colon cancer.
Not exercising very often.
Eating a diet high in meat.
Being overweight or obese.
Using excessive alcohol and tobacco.
Colon cancer symptoms and warning signs include:
Change in bowel movement
Bloody stool
Diarrhea, constipation or feeling the bowel does not empty completely
Unexplained weight loss
Constant abdominal pain or cramps
If you notice concerning symptoms or changes to your body, it's important to discuss them with your doctor promptly.
Colon Cancer Among African Americans
The National Cancer Institute also found some groups of people are more affected by the rise in younger colon cancer diagnosis than others.
"Black people are still more likely to get colorectal cancer at a young age than white people even though the gap is shrinking," Dr. Nathan Ellis with the University of Arizona Cancer Center said.
The American Cancer Society reports colon cancer rates are on average 20% higher for African Americans compared to other racial groups.
Dr. Cedrek McFadden, a Board Certified Colorectal and General Surgeon, points to cultural reluctance to open up about healthcare within communities of color, with a reason being the racial disparity.
"I sometimes see people in their 60s or 70s that have had years of symptoms and will come in and say I've had this for some time, but they just kept it to themselves, where they felt shameful and didn't talk about those types of problems, or were prideful and that is to our detriment," McFadden told Atlanta Black Star.
Colon Cancer Treatment and Screening
Most colon cancers can be prevented if people are regularly screened. The screening usually involves a colonoscopy, in which a long thin tube attached to a camera is used to examine the colon and rectum. If no polyps are discovered, the next screening won't be needed for about 10 years.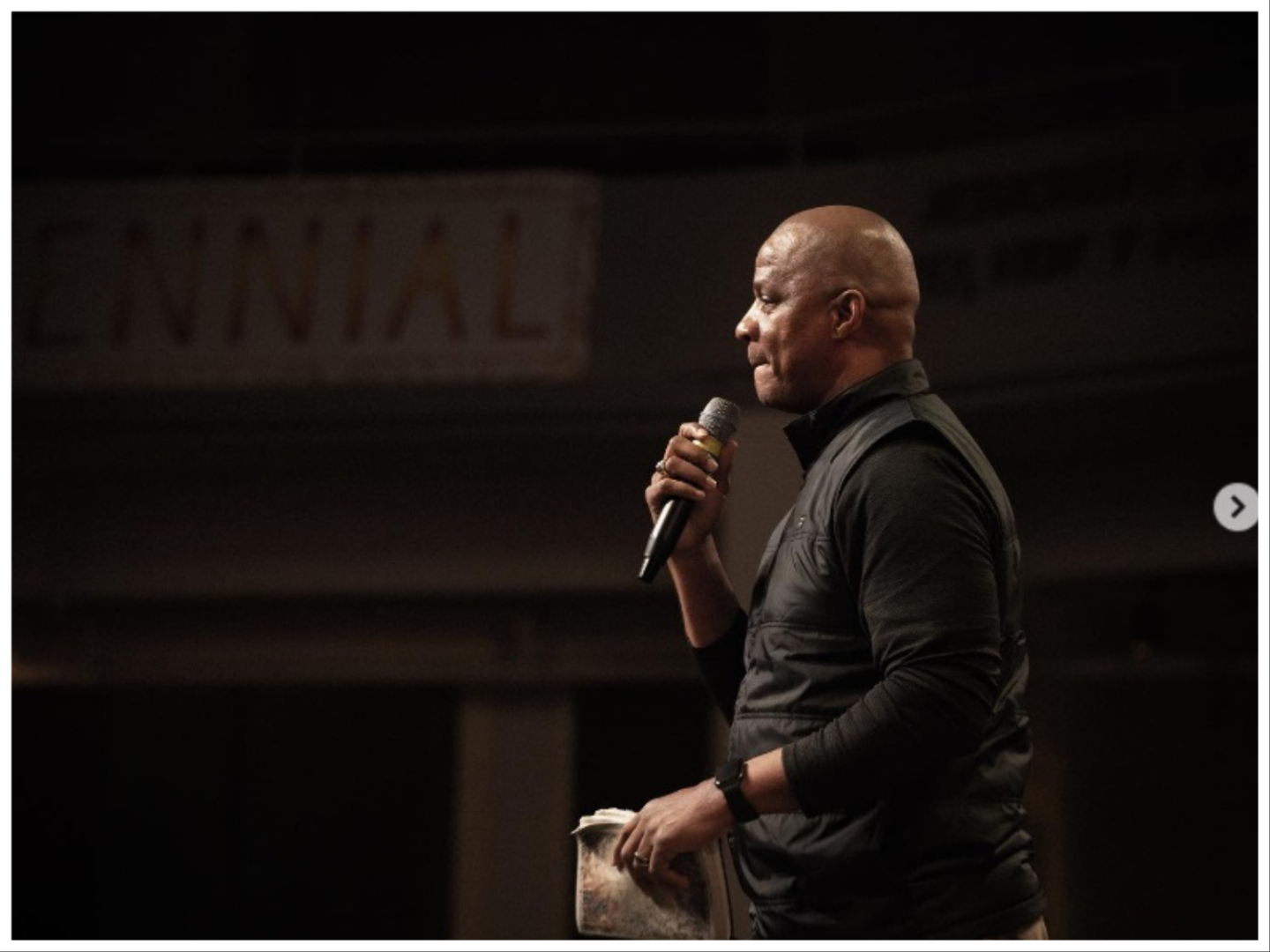 "We know that colon cancers can be prevented when polyps are found early," Dr. Yeo told SurvivorNet. "Lowering the screening age helps somewhat with this, but access to care is a real problem," Yeo added.
The American Gastrointestinal Association lowered the recommended initial age for a colorectal screening from 50 to 45. The earlier screening age would also help address healthcare disparities among groups at higher risk, including African Americans, says Dr. Charles Theuer of TRACON Pharmaceuticals.
"Black Americans have a markedly increased colorectal cancer death rate compared to Caucasians (44% higher) despite the fact that Black Americans have the fewest years at risk due to their short overall life-expectancy compared to other racial groups," Dr. Charles Theuer wrote in a Forbes op-ed.
Turning to Faith
After Strawberry's first cancer diagnosis, he turned to his faith to help him cope.
"They know about me, but they don't know the transformation of my life that has been really the greatest gift I've ever received – better than baseball or anything – to have a platform," Strawberry told The Daily News.
The baseball star founded Strawberry Ministries in 2011 with a mission to "restore lives and relationships through the power of God and the process of change" according to the organization's website.
Many cancer warriors turn to their faith to help them stay motivated through intensive rounds of chemotherapy and surgery. A 2015 National Health Interview Survey found "69% of cancer patients reported praying for their health compared to 45% of the general United States population."
Researchers who studied the relationship between praying and life expectancy in cancer patients found the power of prayer helps withstand pain and suffering.
"The patients can overcome their illnesses with the help of praying and of other religious actions, thus helping them gain more power and being able to control their illnesses, as they know a lot about their sickness therefore, they can stand the pain and suffering and become hopeful to future," researchers N. Hekmati Pour and H. Hojjati said in the Journal of Medicine and Life.
Learn more about SurvivorNet's rigorous medical review process.
---