Zoleka Mandela's Cancer Journey
Zoleka Mandela, 42, was first diagnosed with breast cancer in 2012 and had both breasts removed as a result.
She received her second breast cancer diagnosis in 2016, however, chemotherapy and radiation treatments helped her become cancer-free.
Now, years later, Zoleka is shocked to learn that her recent back pain was due to bone metastasis.
Bone metastasis is when cancer cells have spread to the bone and it's not curable. However, treatment is available to offer patients a better quality of life.
Two-time breast cancer survivor Zoleka Mandela, the 42-year-old granddaughter of Winnie and Nelson Mandela, was been living cancer-free until her recent bone metastasis diagnosis. Now, the mom of six is unsure how to relay the news to her children.
Zoleka, who welcomed her sixth child Zingce Zobuhle to the world this year, is a mom to her older son King, Zwelami, and her two other daughters Zanyiwe and Zenzile, according to ZALebs. Her two other children passed away. Her baby boy Zenawe died in 2011 and her 13-year-old daughter Zenani passed away in a car accident.
Read More
The South African writer and activist was first diagnosed with breast cancer in 2012 and had both breasts removed as a result. She received her second breast cancer diagnosis in 2016, which led her to undergo chemotherapy and radiation treatments. Now, years later, Zoleka is shocked to learn that her persistent back pain was due to cancer.
"I've had a sore back for more than a month now, and recently consulted with my GP when I could no longer tolerate the excruciating pain in my left rib," Zoleka wrote in a lengthy Instagram post on Tuesday, accompanied by a photo of herself sans makeup and wearing a face mask. "I went for an x-ray of my chest and rib a few days ago – I have a pathological fracture and swelling caused by cancer."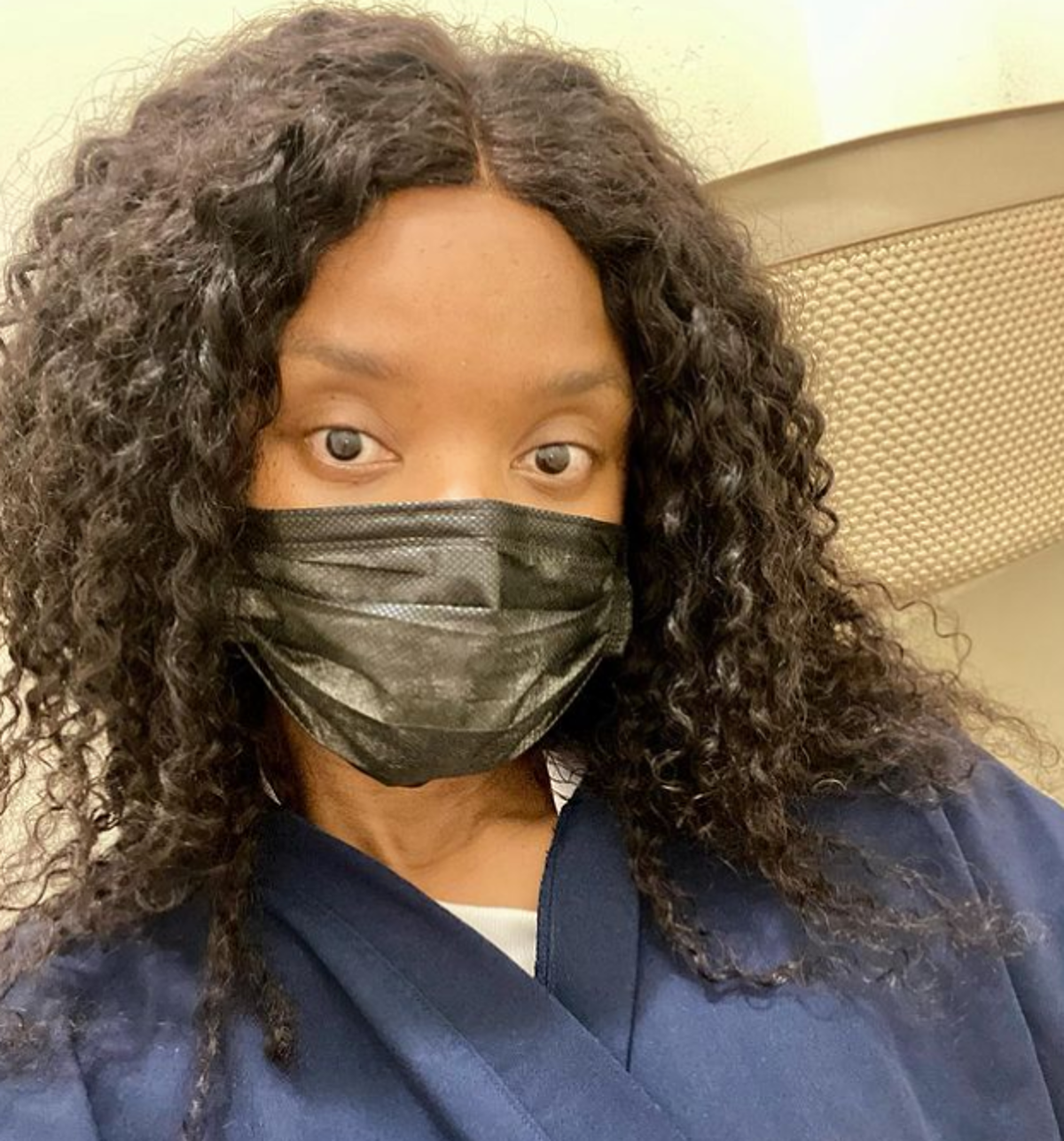 Zoleka revealed she has bone metastasis, meaning cancer cells have spread to the bone, and her medical oncologist has scheduled her for a CT scan and bone scan, to find out whether there's cancer in the rest of her body. "From what she's told me, cancer in the bones cannot be eradicated nor can it be cured," she wrote.
Despite her success in beating cancer in the past, this time around seems appears to be more frightening for the novelist. "I've just had my CT scan and awaiting my results, I don't even have the words to articulate my thoughts and feelings, the words to describe how scared I am right now," she said.
Read More: When Cancer Spreads to Bones There are Treatment Options — Can Radiation Help?
"What do I tell my children? How do I tell them that this time around, I may not get to live my life as a survivor? How do I tell them everything will be okay when it's not? I'm dying … I don't want to die," Zoleka concluded.
Bone Metastasis is not curable, but it is not necessarily life-threatening, the Westmead Breast Cancer Institute explains. Various treatments can be done to improve a patient's quality of life by reducing symptoms like pain.
Zoleka's new worries come months after the mom shared an Instagram post stressing how "grateful" and "truly blessed" she was for having completed 30 rounds of radiation back in February 2017. "I am grateful for my health and all those who contributed positively to my recovery, to my strength and my sense of HOPE!" she wrote five years after completing treatment.
Talking to Kids About Cancer
Speaking to children about a cancer diagnosis can be complicated. You want to be honest with them and you want them to be prepared for what might happen, but at the same time you want to protect them, and be as gentle as possible. John Duberstein, who lost his wife Nina Riggs to cancer, explains that he and his wife tried to take a progressive approach – and be as open with their kids as possible.
But as honest as they were, they ran into some issues with their kids understanding the disease. When Nina started to look healthier, for example, the kids assumed she was getting better … but that wasn't the case.
Talking to Kids About Cancer: Be Open as Much as You Can
"It was a real eye-opening moment for two people who felt like they were dealing really head-on with this stuff, talking to the kids," John says. "So I think it's important to be open with the kids as much as you can, as much as you feel like they can handle. But it's also important to revisit it and not make assumptions … At the end of the night, what Nina had to tell them was, 'I'm not ever going to get better. My cancer is not ever going to go away,' it was hard for them to hear even though they'd already been prepared."
Of course, not every parent feels comfortable sharing so much about their diagnosis with their children. Some survivors have even told us that they were afraid to tell their family members – but in John and Nina's case, honesty was the best policy.
Coping With Emotions During Cancer
A cancer diagnosis can often result in a number of overwhelming emotions, such as sadness, anger, anxiety, and grief—but these emotions are expected, and totally common. However, one of the main steps in one's cancer journey is learning how to cope with those emotions and find a solid support system to lean on. One emotion, in particular, can be a difficult one to accept, and that's vulnerability.
Being vulnerable and open about what you're going through, helps eliminate any shame or fear you may feel after receiving the news. Furthermore, embracing vulnerability can help ease any doubt a person may experience as they go through treatment, such as fearing their bodies won't be strong enough. By embracing these emotions, it allows you to realize everyone is imperfect, which helps you connect with others in a different way.
"Shame comes from this sense of vulnerability, right? There's something wrong with me because I'm human and I'm susceptible to illness, and now I have an illness. Now I have cancer," Dr. William Breitbart, chief of the psychiatry service at Memorial Sloan Kettering Cancer Center, previously told SurvivorNet. "What I will often point out to people is that we have the ability to choose how we respond to this vulnerability. We can be ashamed of it or we can use it to create a sense of empathy."
Dr. William Breitbart explains how embracing vulnerability is an important step while fighting cancer
Finding Gratitude In Support
It's critical that those fighting cancer feel like they are being supported and loved during this difficult experience. Experts have told SurvivorNet that going through cancer while feeling supported can actually make people feel even more gratitude for things they may have taken advantage of in the past. This gratitude can be towards loved ones, special memories, or milestones they hope to achieve after treatment.
Related: College Athlete on TikTok Uses the Outdoors to Keep an Upbeat Mindset as He Faces Bone Cancer Diagnosis
"The patients who do well with cancer live life with that kind of gratitude, but in terms of everything," Dr. Zuri Murrell, director of the Cedars-Sinai Colorectal Cancer Center, previously told SurvivorNet. "They're grateful, not for cancer, but they're grateful for an opportunity to know that life is finite, but they live life like 'I love you' to their husband, to their wife, to their kids, knowing that they appreciate it for one of the first times ever because they know it may not be forever that they get to do this."
Dr. Zuri Murrell explains how support during cancer can make patients more grateful
Contributing: SurvivorNet Staff
Learn more about SurvivorNet's rigorous medical review process.
---