Caring for a Child With Cancer
Leah Still was diagnosed with stage 4 cancer at age 4.
Devon Still was two seasons into his NFL career and just 24 when his young daughter was diagnosed with neuroblastoma.
Neuroblastoma is a cancer commonly found in the adrenal glands, which typically affects children aged 5 and under.
A child's cancer diagnosis affects the entire family; be sure to take care of yourself, too, so that you can be the best caregiver possible for your child.
Neuroblastoma accounts for about 7-10% of all pediatric cancers in the United States, with about 800 new cases identified each year.
Being the parent of a young cancer warrior can come with a slew of emotions. And when that child comes through on the other side of the disease, that emotion is overwhelming joy. Former Cincinnati Bengals star Devon Still knows it well. In a heartfelt Twitter
video
, he's celebrating his daughter's eighth year in remission after bravely battling cancer.
Leah Still, 12, watched her father's heartfelt video in tears as she saw a montage of video clips over the last several years chronicling her journey neuroblastoma. Images of her with a shaved head while wearing a pink flower headband as she smiles, sings and dances caused the pre-teen to clutch her eyes with emotion. And best of all, the video included a clip of Leah ringing the bell after treatment.
Read More
Devon said in the caption, "Sometimes you have to look back at your life to remember just how far you've come."
Sometimes you have to look back at your life to remember just how far you've come. Help me congratulate Leah on 8 years cancer free!!! pic.twitter.com/f88Q1aB619

— Devon Still (@Dev_Still71) March 26, 2023
The viral video seen over a million times shows a younger Leah delivering an encouraging message to viewers: "If you've been going through some hard things, just know you're strong. I've been going through some hard things and I've made it through it so I just praying a lot."
Leah's Cancer Journey
Leah Still was diagnosed with high-risk stage 4 neuroblastoma when she was 4 years old on June 2, 2014. "Neuroblastoma is a tumor of nerve tissue that develops in infants and children and can occur in many areas of the body," according to Children's Hospital of Philadelphia.
When doctors told Leah's parents of her diagnosis, they said she had a 50-50 chance of beating the disease.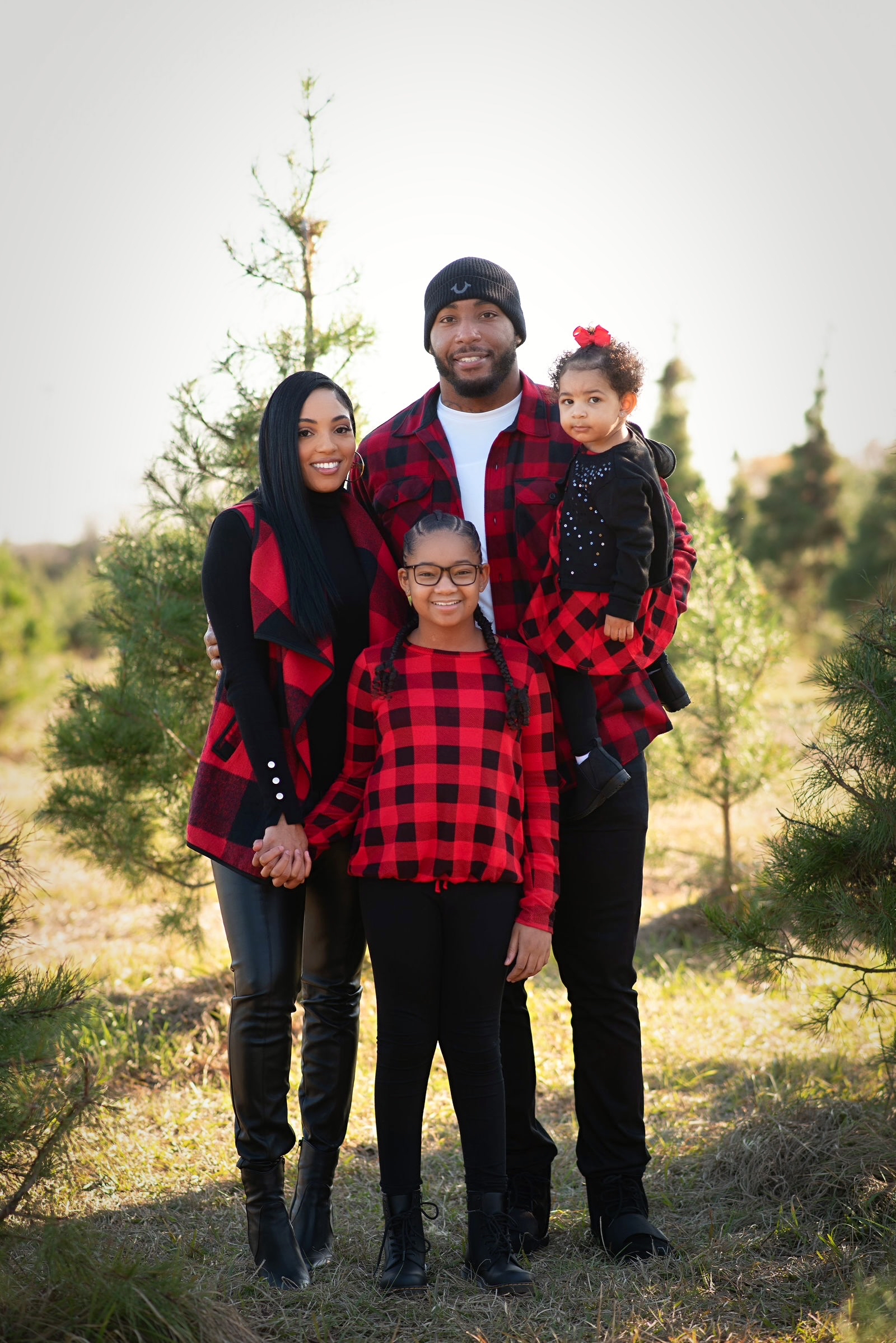 At the time, Devon Still told SurvivorNet, "I was still trying to learn how to be a dad. I was balancing an NFL career, which is extremely time-consuming, and then I was thrown into the world of childhood cancer, something I had no idea about."
Like many families impacted by a cancer diagnosis, it was a lot to process for Devon. So he started learning everything he could about the disease in order to help his daughter beat it – something so many SurvivorNet experts recommend for parents.
"I had to learn pretty quickly. The terminology, the different treatments that are available, how to be a parent of a child who's battling cancer," Devon said.
Devon later revealed he blamed himself for his daughter's diagnosis, because he thought she inherited the disease.
"I felt like I had passed it on genetically. And although neuroblastoma is not something that can be passed on through genes, I blamed myself for doing it," Devon told the "Today" show.
Although a cancer diagnosis for either yourself or a loved one can be shocking and intimidating, along with so many other emotions, experts recommend not blaming yourself for the disease. It's a lesson Devon eventually overcame, but he admitted in the years following Leah's diagnosis, he put off having more children out of fear.
"I was traumatized from what I witnessed, and I never really dealt with that trauma. I also didn't want to face the fear of whether it was something wrong with me if I had another kid and they were medically ill or fragile," Devon said.
WATCH: The Impact of a Childhood Cancer Diagnosis on the Whole Family
Throughout the video Devon shared of his daughter's cancer journey, it showed Leah getting her head shaved, and in the hospital full of positive vibes as she underwent chemotherapy. Towards the end of the video, Leah is seen ringing the end-of-treatment bell as her year-long cancer battle came to an end in March 2015, when she was declared cancer-free.
Leah Still told Fox News she didn't fully understand what was going on with her health as a child, as she celebrated her eighth year in remission.
"I knew that something bad was happening because of how my family was, but I didn't know what cancer was or what it could do," Leah Still told Fox News of her diagnosis.
Since Devon's first daughter's cancer battle, the former defensive tackle was able to overcome his fears and he and his wife eventually had two more daughters.
Understanding Neuroblastoma in Children
Neuroblastoma accounts for about seven to 10% of all pediatric cancers in the United States with about 800 new cases identified each year. It accounts for more than 50 percent of cancers diagnosed under the age of one, according to the Children's Hospital of Philadelphia (CHOP).
Neuroblastoma develops from nerve cells in the fetus. It often affects the small glands above the kidneys, called adrenal glands. Tumors appear most often in the abdomen but can be found in the chest, neck or spine. Some forms of this cancer will spontaneously disappear on their own, but for most children, surgery, chemotherapy and/or radiation is required.
Neuroblastoma almost exclusively occurs in children under the age of five. As a child grows, neuroblasts mature into nerves and fibers. Metastasization is the most significant risk for most who are diagnosed with the disease which occurs when it spreads to other parts of the body. There are no known causes of the disease, and there is limited proof that family history makes one more or less likely to develop this form of cancer.
Signs of Neuroblastoma
According to the American Cancer Society, signs of neuroblastoma include:
Lump or swelling in the child's belly that doesn't seem to hurt
Swelling in the legs or in the upper chest, neck, and face
Problems with breathing or swallowing
Weight loss
Not eating or complaining about feeling full
Problems with bowel movements or urinating
Pain in bones
Lumps or bumps under the skin, which may appear blue
Drooping eyelid and small pupil (the black area in the center of the eye) in one eye
Problems being able to feel or move parts of the body
Eyes that appear to bulge and/or bruising around the eyes
Treatment for Neuroblastoma
Treatment for neuroblastoma depends on the risk level the disease poses for your child. According to CHOP, risk levels range from low, intermediate or high.
Low-risk disease – Children younger than 1 year old at diagnosis with small easily removable tumors. Only a simple surgical procedure is necessary or careful follow-up.
Intermediate risk disease – Children with a larger tumor that has not metastasized or spread to other parts of the body. A baby with the disease that has spread is also considered at intermediate risk. Surgery alongside 4 to 8 months of chemotherapy without radiation is the usual treatment method.
High-risk disease – Children with a tumor that has metastasized or spread to other parts of the body or tests show high-risk features such as MYCN amplification which "is an early and perhaps initiating event driving the development of high-risk neuroblastoma subgroup tumors" according to Frontiers, a scientific research journal. Treatment includes five months of chemotherapy, surgery, radiation therapy including proton therapy, high-dose chemotherapy followed by stem cell rescue, and immunotherapy combined with biological therapy.
Helping Families Battle Neuroblastoma
The former NFL star continues to help families battling pediatric cancer just as he did with his daughter. Devon's Still Strong Foundation helps families pay for living expenses offset by costly medical procedures by providing them grants.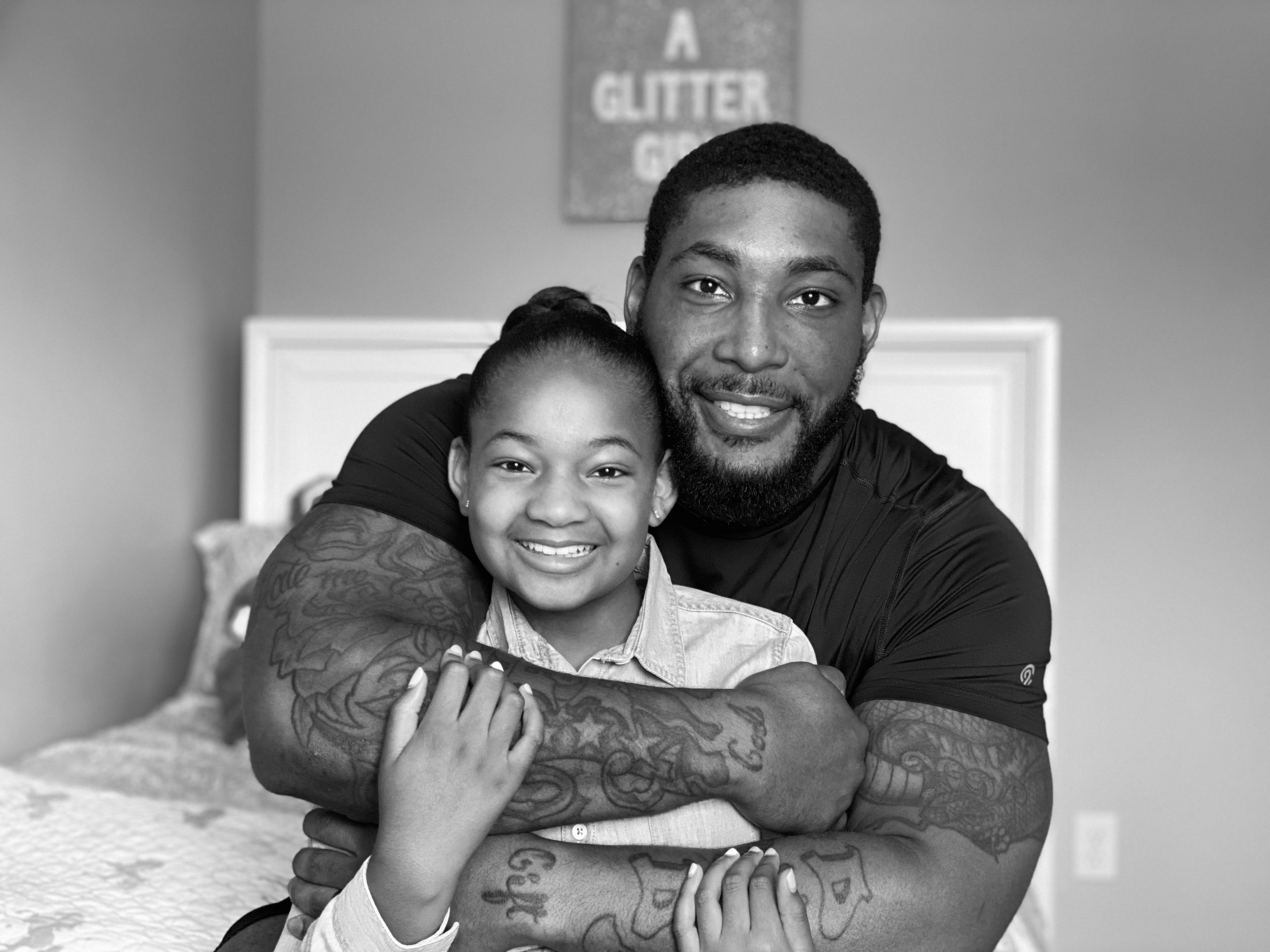 "We want them to spend less time worrying about non-medical bills, like mortgages and utilities, and more time supporting their child to a victorious fight against cancer," the organization said.
Devon also authored a series of four books about Leah's experience battling the disease to help inspire other families battling childhood cancer.
Learn more about SurvivorNet's rigorous medical review process.
---