Finding Joy Through Adversity
Shannen Doherty, 52, is finding joy though hard times as she's recently shared photos of her Italian vacation. She was even spotted in a pizzeria in Naples, Italy.
The "Beverly Hills, 90210" actress was first diagnosed with breast cancer in 2015 after finding a lump in her breast that turned out to be cancerous. In February 2020, her breast cancer returned and spread to other parts of her body.
This year, Doherty underwent radiation treatment and brain surgery due to her stage 4 metastatic breast cancer spreading to her brain.
If you're like Doherty, focusing on your emotional health might look like traveling. Other people might turn to yoga, painting, writing, spending time with family or a number of different things.
From evening parties to relaxing on a boat, beloved actress Shannen Doherty seems to be all smiles during her dreamy vacation, despite dealing with the challenges that come with a late-stage breast cancer diagnosis and divorce. Doherty's vacation photos of coastal waters, boat days, and mozzarella have all the trappings of a dream trip to Italy. For so many people fighting cancer, the chance to experience the joy of vacation starts to become priceless. We've noticed over the years, that Italy is very often at the top of the list!
The "Beverly Hills 90210" star, 52, is an inspiration to anyone battling disease as she isn't letting metastatic breast cancer prevent her from attending joyous party-like gatherings, relaxing on a boat or yacht, eating delicious food, and taking photos with fans.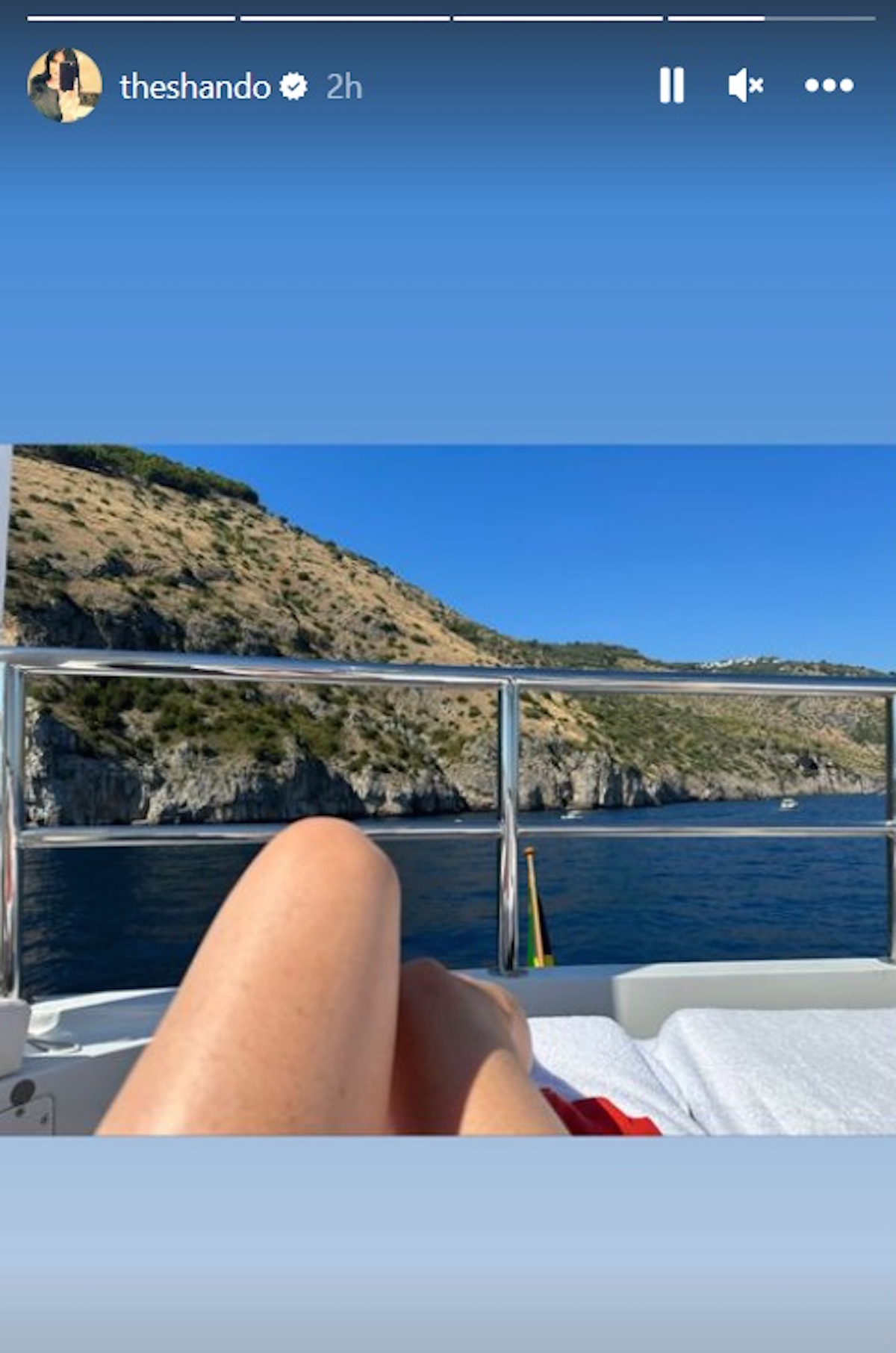 Read More
In recent days, Doherty has taken to her Instagram story to share a photo of her legs while on what looks to be a relaxing boat ride with an incredible view. In the distance, gorgeous blue water and a rugged coastline of what could be Italy's Amalfi coast is see. Although Doherty didn't confirm where the photo was taken, it's clear she's on a vacation in that general area of Italy. In fact, a pizzeria in Naples, called 50 Kalo Di Ciro Salvo, was welcomed with the "Charmed" actress's presence in recent days.
Napoli Magazine shared several photos of the star alongside staffers of the eatery. In each photo, Doherty, wearing a black hat and casual summer attire, is seen with a huge smile on her face
Meanwhile, in another photo recently shared on Doherty's Instagram story, was an image of a spaghetti and zucchini dish, decorated with fresh basil and cheese.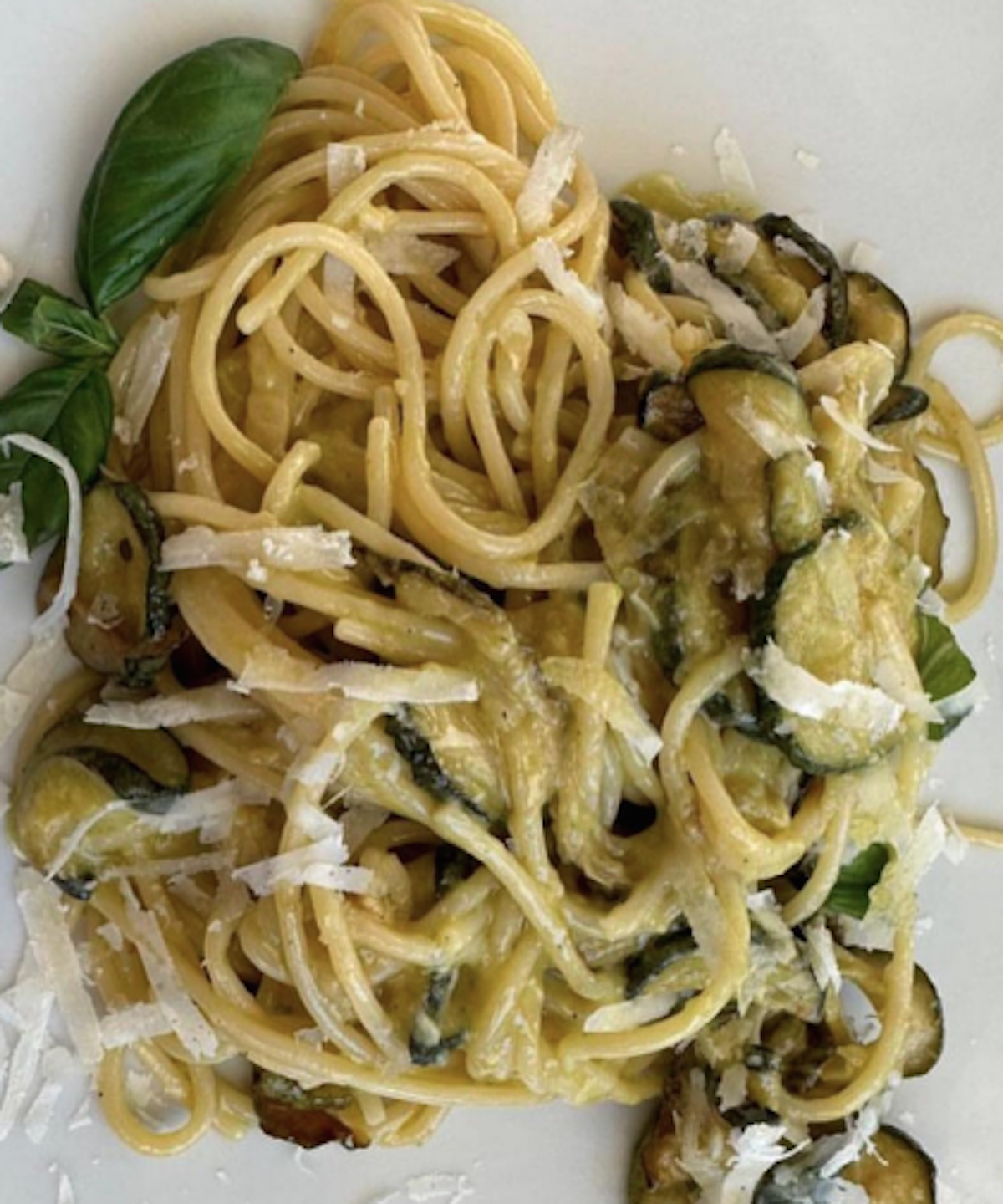 She also shared a photo of a cherry tomato and arugula salad.
It seems Doherty even made it out in the evenings, attending what appeared to be a fun dinner party.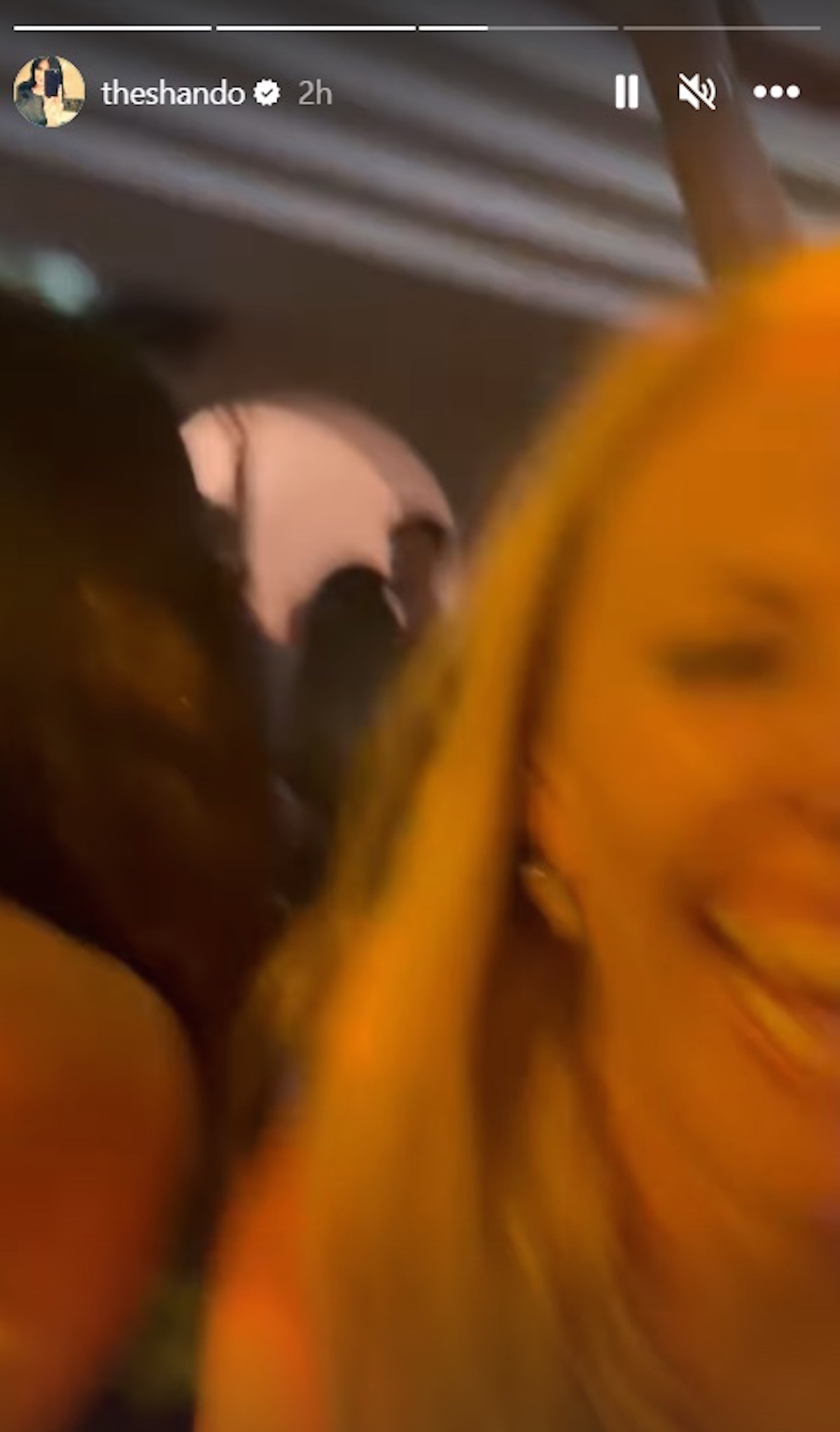 Shannen Doherty's Cancer Battle
Shannen Doherty was first diagnosed with breast cancer in 2015. It went into remission in 2017 but returned as stage 4 (or metastatic) in 2019. Metastatic cancer means the disease has spread to distant areas of the body, like the bones, liver, lungs, or brain.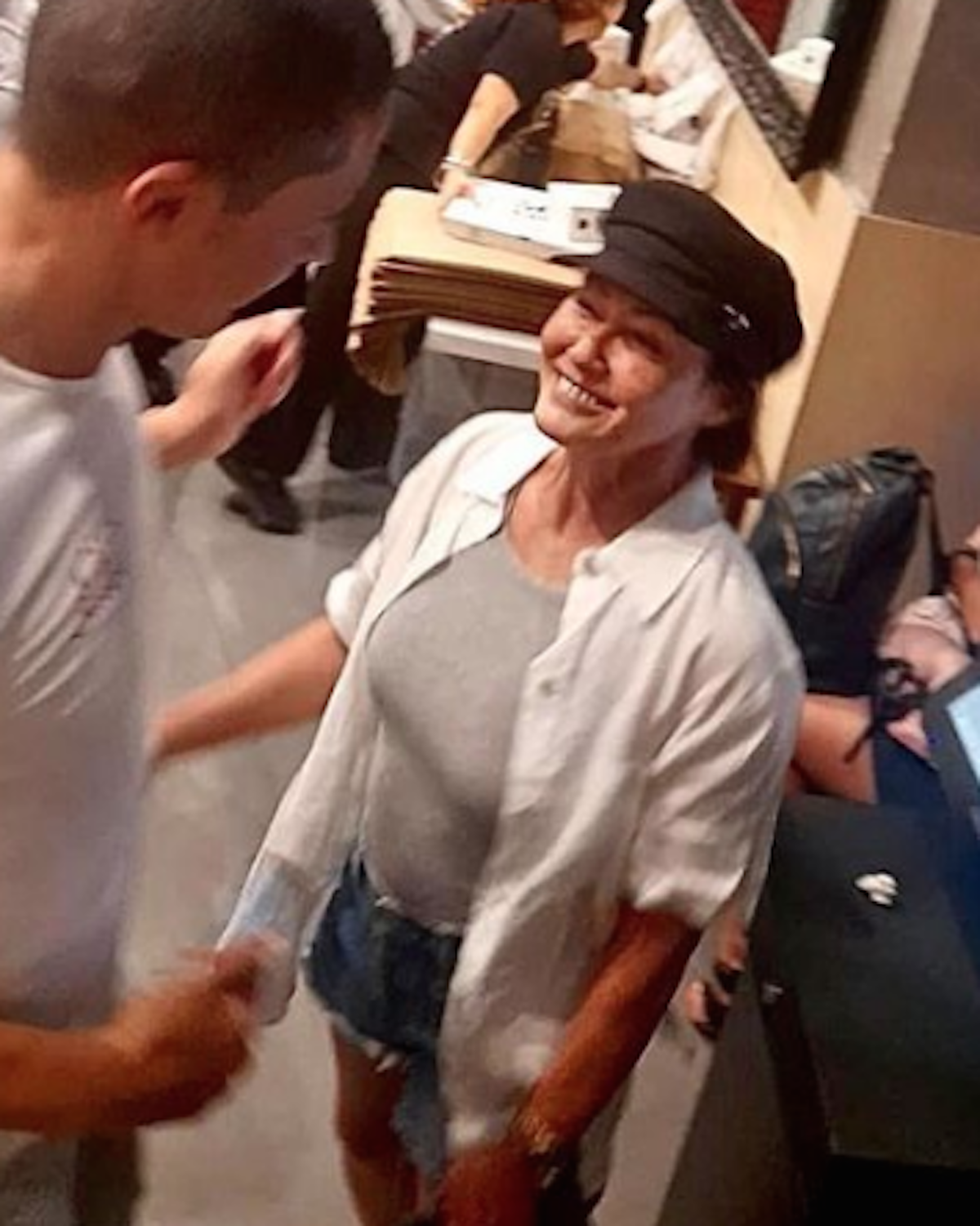 RELATED: Going to London: Actress Shannen Doherty Is Not Letting Divorce Or Breast Cancer Stop Her From Finding Joy Through Hardship
This year, her continued battle with cancer involved surgery and radiation.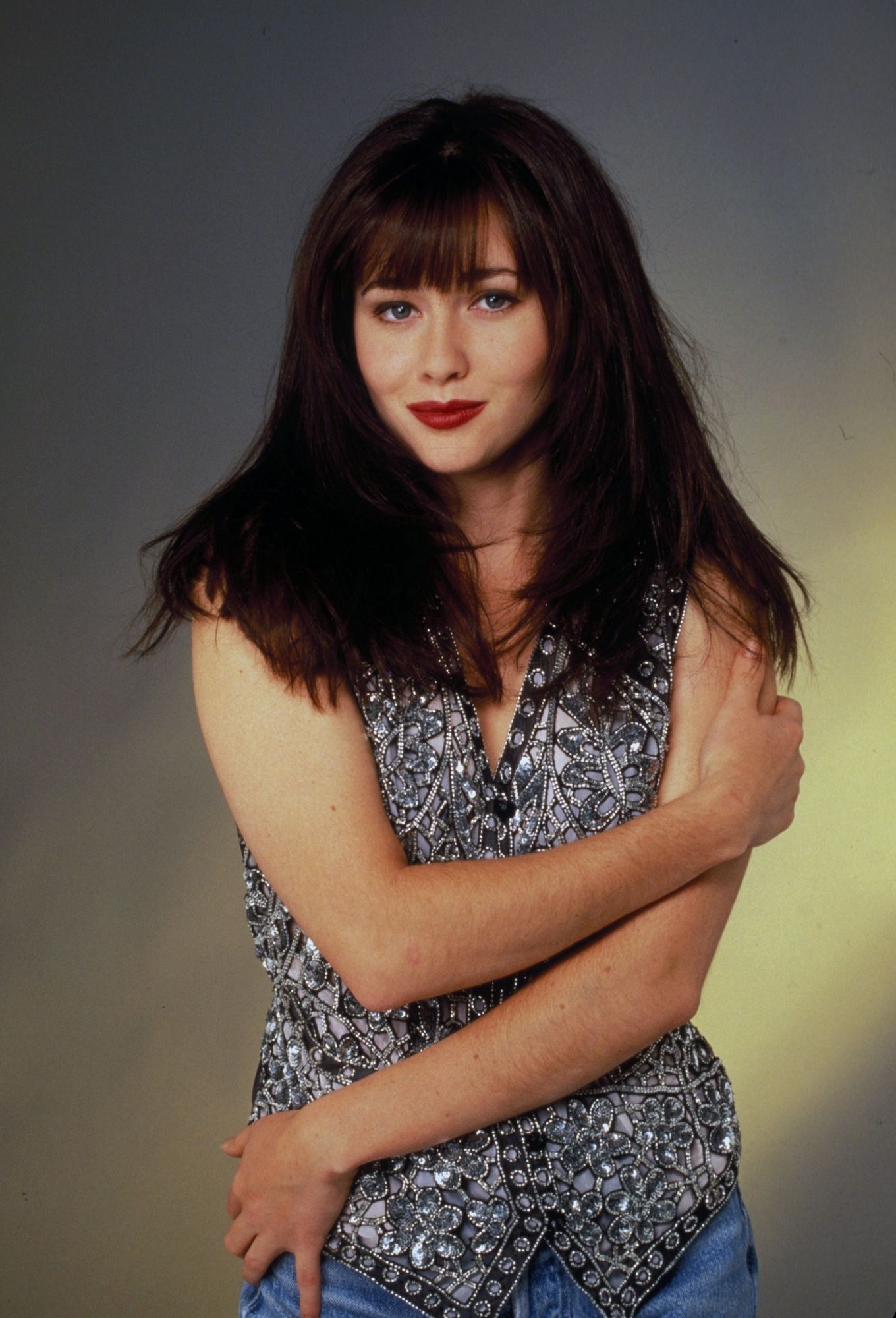 Earlier this year, the actress shared a handful of photos and videos of her getting prepared for radiation treatment on her head. During radiation, high-energy beams are aimed at the location doctors believe cancer cells to be. The MRI helps doctors pinpoint the exact location of the tumor within the skull.
She also underwent a craniotomy brain surgery where doctors worked to remove cancer from her brain.
"We take off the bone overlaying the area we need to get to. We open the little envelope around the brain called the dura and then we move through the brain tissue to get to where the tumor is to try to cut out as much as we can safely without hurting the patient's function or other important things like big blood vessels that can cause things like a stroke," neurosurgeon at Emory University School of Medicine, Dr. Kimberly Hoang, told SurvivorNet in a previous conversation.
Metastatic breast cancer survivor shares uplifting message: you are not a statistic.
After the procedure, the patient is closely monitored and usually receives radiation to keep the tumor from growing back.
"Because many patients can have more than one brain tumor or metastasis from their cancer, that was not reasonable to think about surgery for, they also get radiation for those spots as well to try to keep those tumors from growing or shrink them down," Dr. Hoang further explained.
Doherty's prognosis after having surgery to remove cancer from her brain is an encouraging sign of progress, several neurosurgeons have told SurvivorNet.
Dr. Elizabeth Comen Discusses Stage Four Breast Cancer
"A couple of decades ago, to have a brain metastasis was a very bad prognosis for patients. They didn't live for more than a couple of months, so it was a very terminal thing. Thanks to a lot of advancements in microsurgery we do and radiation…patients are living longer," Dr. Hoang said.
Finding Joy Through Adversity
When faced with a cancer battle, like Shannen Doherty, it can be hard to focus on life outside of your disease. But it's important to remember that your mental state can actually impact your success as a patient.
"I'm pretty good at telling what kind of patients are going to still have this attitude and probably going to live the longest, even with bad, bad disease," Dr. Zuri Murrell, a colorectal surgeon at Cedars-Sinai Medical Center, previously told SurvivorNet. "And those are patients who, they have gratitude in life."
Dr. Dana Chase, a gynecologic oncologist at Arizona Oncology, also advocates for cancer warriors to prioritize their mental health. She noted that emotional well-being has been studied as a factor in patient outcomes.
"We know from good studies that emotional health is associated with survival, meaning better quality of life is associated with better outcomes," Dr. Chase told SurvivorNet in an earlier interview. "So, working on your emotional health, your physical well-being, your social environment [and] your emotional well-being are important and can impact your survival.
"If that's related to what activities you do that bring you joy, then you should try to do more of those activities."
'Adversity And The Art of Happiness:' How Hardship Makes You Even Stronger
If you're like Doherty, focusing on your emotional health might look like traveling. Other people might turn to yoga, painting, writing, spending time with family or a number of different things.
There are no right or wrong answers, but Dr. Chase says doing things that bring you joy is important.
She recommends writing down ten things that make you happy and intentionally making the time to do those activities throughout the day.
What Still Brings You Joy? Your Emotional Health is So Important to Living with Ovarian Cancer
"Sometimes I will talk to a patient about making [a] list of the top ten things that bring them joy," Chase says. "And trying to do those ten things…to make at least 50 percent of their experiences positive throughout the day."
The Resilience of Cancer Warriors
Although cancer is a major challenge, there is no shortage of stories showing the resiliency of humans facing daunting circumstances and persevering – just like Shannen Doherty.
How to Cope When Recurrence Rattles Your Faith At The Age of 25
Danielle Ripley-Burgess, a two-time colon cancer survivor, was first diagnosed with colon cancer in high school and proceeded to beat the disease not once, but twice.
Understandably so, Ripley-Burgess has had to work through a lot of complex emotions that came with her cancer journey. Even still, she's always managed to look at life with a positive attitude.
RELATED: 'Anne With An E' Star Miranda McKeon, 20, Is Now Studying Abroad In Italy After Breast Cancer Battle: 'This Is My Time'
"As I've worked through the complex emotions of cancer, I've uncovered some beautiful things: Wisdom. Love. Life purpose. Priorities," she previously told SurvivorNet. "I carry a very real sense that life is short, and I'm grateful to be living it! This has made me optimistic.
"Optimism doesn't mean that fear, pain and division don't exist they do. Our world is full of negativity, judgment, and hate. Optimism means that I believe there's always good to be found despite the bad, and this is what my life is centered around."
After going through something as difficult as cancer, Ripley-Burgess now goes through life with a sense of purpose. Happily in remission today, she's determined to, one day, leave the world better than she found it.
"We can choose to stay positive, treat others with respect and look for the light in spite of the darkness," she said. "This type of attitude and behavior will lead to the kind of legacies I believe all of us hope to leave."
Contributing: SurvivorNet Staff
Learn more about SurvivorNet's rigorous medical review process.
---