Shannen Doherty's Breast Cancer Fight & Divorce
Actress Shannen Doherty, 52, who has been battling breast cancer for years and recently filed for divorce from her husband of 11 years, has taken a trip to London.
Despite her challenges, Doherty is determined to find joy in her life.
The "Beverly Hills, 90210" actress was first diagnosed with breast cancer in 2015 after finding a lump in her breast that turned out to be cancerous.
In February 2020, her breast cancer returned and spread to other parts of her body.
If you're like Doherty, focusing on your emotional health might look like traveling. Other people might turn to yoga, painting, writing, spending time with family or a number of different things.
As actress Shannen Doherty faces challenges in her recent divorce and her late-stage breast cancer fight, the 52-year-old doesn't let these hardships stop her from finding joy in life — like taking what seems like a much-needed vacation to London.
Doherty, known for her roles in shows like "Beverly Hills, 90210" and "Charmed," took to her Instagram story on Thursday to reveal she is taking a trip to London.
Read More
"London is always a good idea,"  the actress, who played Brenda Walsh in "Beverly Hills, 90210," wrote alongside a photo from inside a plane. Two of the plane's windows are seen, near a TV, pillows, blankets, and the view of a runway. It's unclear whether the photo was taken when she was landing or taking off, but either way, we're happy to see Doherty doing something that makes her happy as she battles metastatic breast cancer. We're also unsure who Doherty will be seeing during her time in London, but she did recently
share a photo
of her and her mother, captioning the post, "Happy Mother's Day to this amazing, strong, loving mom. I love you so much @themamarosa see you soon mom!"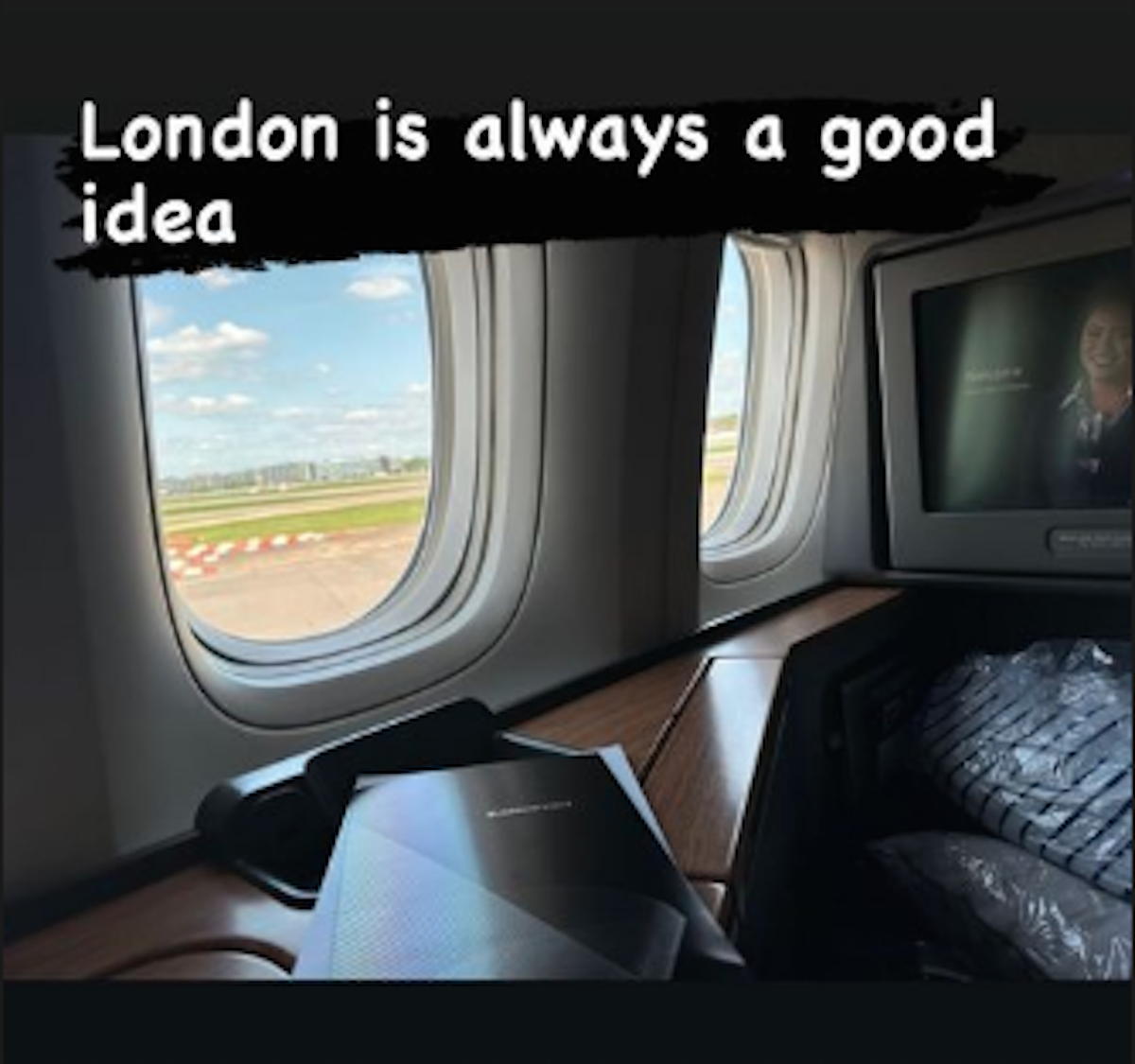 Doherty's trip to England comes after she recently filed for divorce from her husband, Kurt Iswarienko, after 11 years of marriage.
It also comes as she's fighting stage 4 breast cancer. She was first diagnosed with the disease in 2015 after finding a lump in her breast that was cancerous. However, her cancer later returned and spread to her lymph nodes after the hormone therapy she underwent to fight her cancer was ineffective.
RELATED: Divorce During Cancer: Actress Shannen Doherty Has Intimate Nights Out With Supportive Friends Through Latest Challenge in Stage 4 Breast Cancer Journey
Doherty underwent a single mastectomy and also had chemotherapy and radiation. After going into remission, she announced in February 2020 that her cancer returned, and this time it had spread to other parts of her body.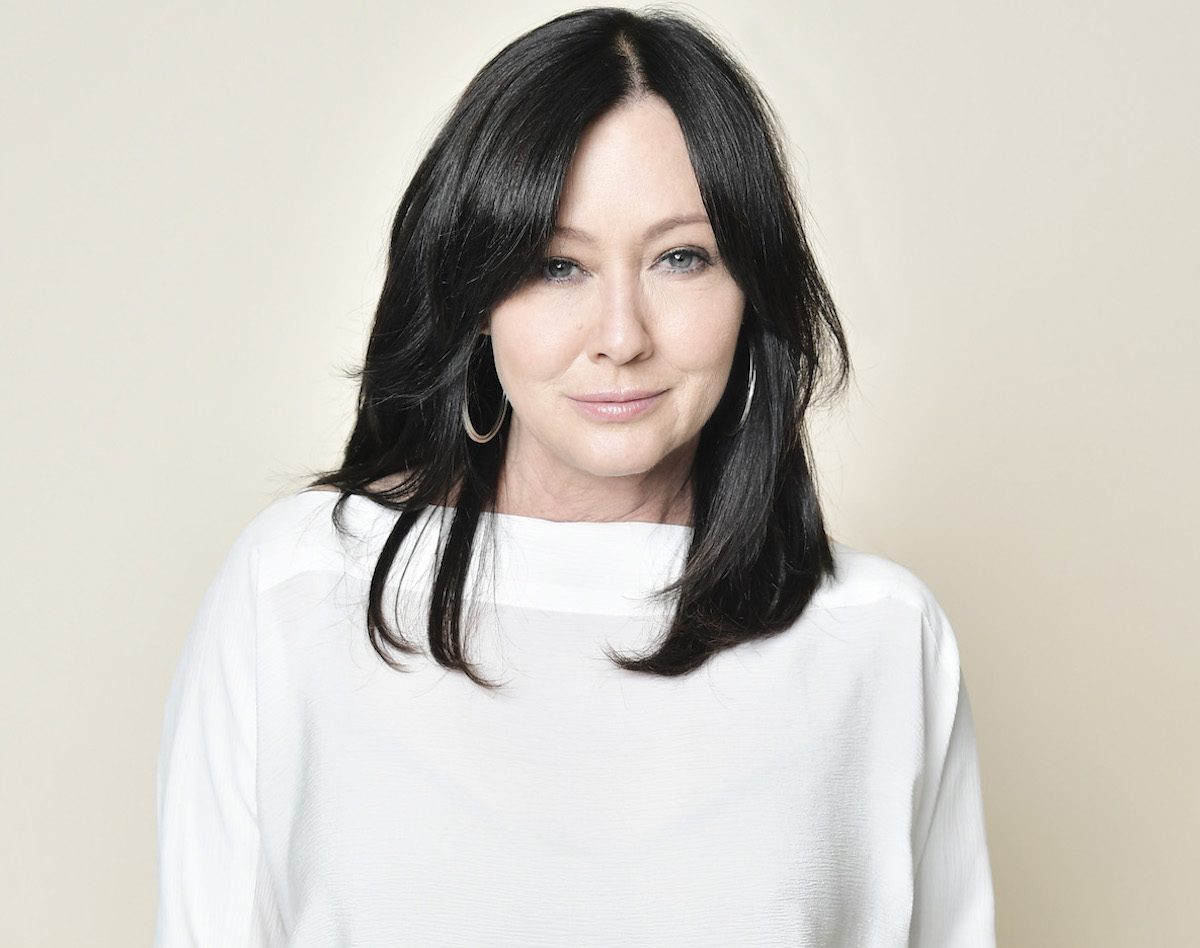 Although there's technically no cure for metastatic breast cancer, there are various of treatment options for the disease including hormone therapy, chemotherapy, targeted drugs, immunotherapy and a combination of various treatments.
RELATED: Shannen Doherty 'Is One Tough Cookie' as She Gears Up for Divorce Amid Stage 4 Breast Cancer Battle
It's unclear where Doherty is at with her continued treatments at this time, but from her recent social media, the actress appears to be pushing forward with hope.
Finding Joy Outside of Cancer
When faced with a cancer battle, like Shannen Doherty, it can be hard to focus on life outside of your disease. But it's important to remember that your mental state can actually impact your success as a patient.
"I'm pretty good at telling what kind of patients are going to still have this attitude and probably going to live the longest, even with bad, bad disease," Dr. Zuri Murrell, a colorectal surgeon at Cedars-Sinai Medical Center, previously told SurvivorNet. "And those are patients who, they have gratitude in life."
Dr. Dana Chase, a gynecologic oncologist at Arizona Oncology, also advocates for cancer warriors to prioritize their mental health. She noted that emotional well-being has been studied as a factor in patient outcomes.
"We know from good studies that emotional health is associated with survival, meaning better quality of life is associated with better outcomes," Dr. Chase told SurvivorNet in an earlier interview. "So, working on your emotional health, your physical well-being, your social environment [and] your emotional well-being are important and can impact your survival.
"If that's related to what activities you do that bring you joy, then you should try to do more of those activities."
'Adversity And The Art of Happiness:' How Hardship Makes You Even Stronger
If you're like Doherty, focusing on your emotional health might look like traveling. Other people might turn to yoga, painting, writing, spending time with family or a number of different things.
There are no right or wrong answers, but Dr. Chase says doing things that bring you joy is important.
She recommends writing down ten things that make you happy and intentionally making the time to do those activities throughout the day.
What Still Brings You Joy? Your Emotional Health is So Important to Living with Ovarian Cancer
"Sometimes I will talk to a patient about making [a] list of the top ten things that bring them joy," Chase says. "And trying to do those ten things…to make at least 50 percent of their experiences positive throughout the day."
The Resilience of Cancer Warriors
Although cancer is a major challenge, there is no shortage of stories showing the resiliency of humans facing daunting circumstances and persevering – just like Shannen Doherty.
How to Cope When Recurrence Rattles Your Faith At The Age of 25
Danielle Ripley-Burgess, a two-time colon cancer survivor, was first diagnosed with colon cancer in high school and proceeded to beat the disease not once, but twice.
Understandably so, Ripley-Burgess has had to work through a lot of complex emotions that came with her cancer journey. Even still, she's always managed to look at life with a positive attitude.
RELATED: 'Anne With An E' Star Miranda McKeon, 20, Is Now Studying Abroad In Italy After Breast Cancer Battle: 'This Is My Time'
"As I've worked through the complex emotions of cancer, I've uncovered some beautiful things: Wisdom. Love. Life purpose. Priorities," she previously told SurvivorNet. "I carry a very real sense that life is short, and I'm grateful to be living it! This has made me optimistic.
"Optimism doesn't mean that fear, pain and division don't exist – they do. Our world is full of negativity, judgment, and hate. Optimism means that I believe there's always good to be found despite the bad, and this is what my life is centered around."
After going through something as difficult as cancer, Ripley-Burgess now goes through life with a sense of purpose. Happily in remission today, she's determined to, one day, leave the world better than she found it.
"We can choose to stay positive, treat others with respect and look for the light in spite of the darkness," she said. "This type of attitude and behavior will lead to the kind of legacies I believe all of us hope to leave."
Contributing: SurvivorNet Staff
Learn more about SurvivorNet's rigorous medical review process.
---