Ryan Honors His Son, Ford
In 2016, director Ryan Murphy's son was diagnosed with neuroblastoma, a cancer that affects young children.
The cancer affects young or undeveloped nerve cells.
A wide array of treatment options are available for this cancer, and 90% of children diagnosed with pediatric cancer survive.
TV hitmaker Ryan Murphy's son, Ford Murphy just turned six-years-old, and this isn't just any old six-year-old: He's a
neuroblastoma cancer survivor
. Ford Murphy was diagnosed with neuroblastoma cancer at just 18 months old.
Related: Boy's 'Tummy Ache' Brought Diagnosis of Neuroblastoma: Oncologists Remind Us To Check Symptoms, Even Amid COVID-19 Fears
Read More
Ford was diagnosed in 2016, and had multiple procedures to battle the disease. He was treated at the
Children's Hospital of Los Angeles
(in 2018, Murphy donated $10 million to the hospital after his son beat his cancer, thanks to the doctors there).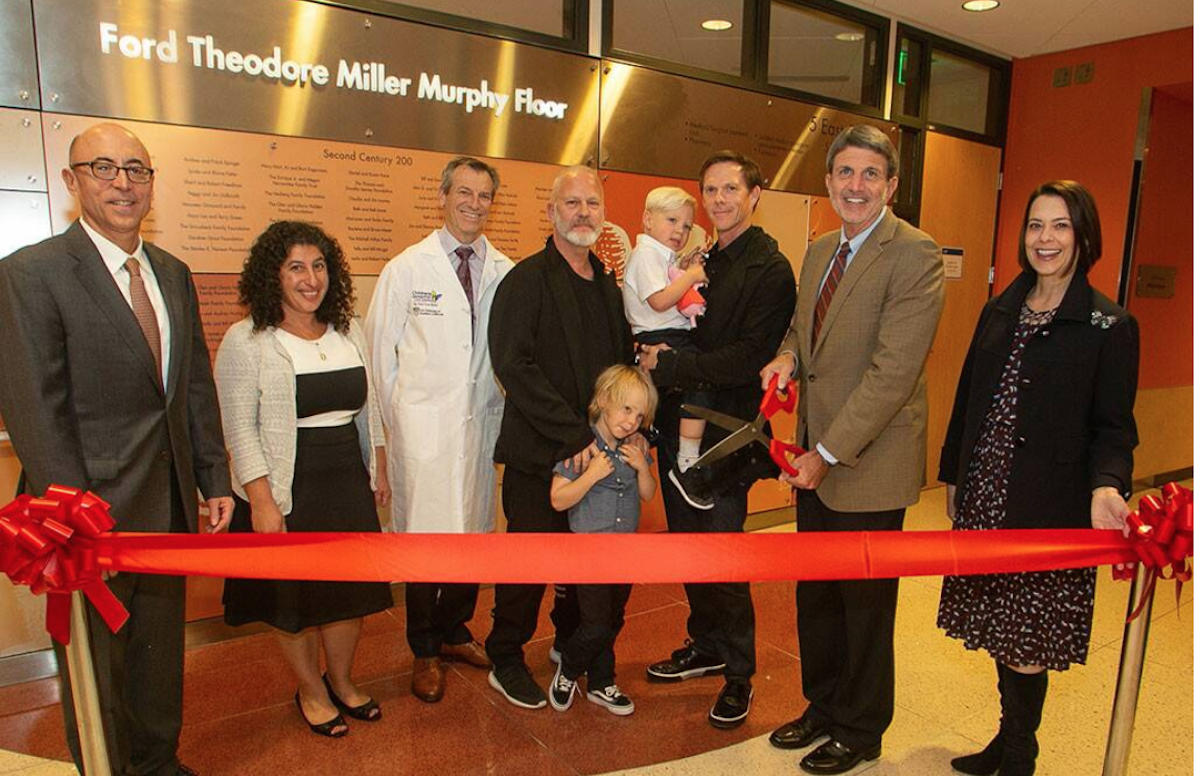 Just this past weekend, Murphy posted an Instagram story sending love to his warrior son, writing:
"Much love and respect to our warrior Ford Theodore Miller Murphy, who battled neuroblastoma cancer at 18 months and survived and thrived and today celebrated his SIXTH birthday."
As a director/producer/screenwriter, Murphy is known for shows like American Horror Story, Pose, The Politician, and Glee. He is clearly phenomenally successful, but perhaps one of his greatest successes may be getting to watch his son grow up, alongside husband David Miller.
What Is Neuroblastoma?
Murphy's son was just one of many children affected by this illness. Neuroblastoma is a cancer that affects young children and infants. It is rare for a child over the age of ten to be diagnosed with this disease. 90% of neuroblastoma cases are diagnosed before a child turns five.
This cancer begins in early forms of nerve cells, typically found in an embryo or fetus. The American Cancer Society (ACS) says the "neuro" refers to nerves, and the "blastoma" portion of the name refers to the specific cancer that affects young or developing cells.
Related: NASCAR Driver Kurt Busch Is Helping Families Of Pediatric Cancer Patients Recover From Financial Crisis Through New Cancer Fund
Neuroblastoma is the most common cancer found in infants, and 6% of children diagnosed with cancer get a diagnosis of neuroblastoma. The ACS reports that there are approximately 800 new cases of neuroblastoma ever year in the U.S.
Related: 43 Children Are Diagnosed With Cancer Every Day in the U.S. — 90% Survive but That's Not Enough
On average, children are diagnosed at 1-2 years old. Sometimes, neuroblastoma can be detected via ultrasound prior to birth.
In 2 of 3 cases, neuroblastoma has already spread to the lymph nodes at the time it is diagnosed. This pediatric cancer is treated in a number of ways.
Neuroblastoma Treatment Options
Treatment for neuroblastoma is determined on a case-by-case basis. According to the ACS, treatment options for the disease include:
Neuroblastoma Surgery
Chemotherapy for Neuroblastoma
Radiation Therapy for Neuroblastoma
High-Dose Chemotherapy/Radiation Therapy and Stem Cell Transplant for Neuroblastoma
Retinoid Therapy for Neuroblastoma
Immunotherapy for Neuroblastoma
When facing this illness in your family, your doctor can go over the best steps for your child to take in fighting – and beating – this disease, just like Ford – an inspiring survivor!
Changing the Game for Young Adults With Cancer: Matthew Zachary's Story
Learn more about SurvivorNet's rigorous medical review process.