Fighting Breast Cancer
Chloe Rose Lattanzi, daughter of the late Australian actress Olivia Newton-John says, 'Grief, I've Learned Is Really Just Love'
Newton-John died August 8, 2022 after a battle over metastatic breast cancer that lasted 30 years.
Newton-John was first diagnosed with breast cancer in 1992, and again in 2013, and 2017.
Breast cancer is typically detected via mammogram, which looks for lumps in the breast tissue and signs of cancer.
The Olivia Newton-John Foundation helps cancer sufferers, and the Olivia Newton-John Cancer Wellness & Research Centre, gives treatments to patients.
The daughter of the late singer and actress
Olivia Newton-John
, 73,says she's still grieving the loss of her mother from breast cancer two weeks ago, but has been touched by the outpouring of love from her fans.
"Grief, I've learned, is really just love," wrote Chloe Rose Lattanzi, 36, on her Instagram page, using the words of British author Jamie Anderson to express her feelings. "It's all the love you want to give but cannot."
View this post on Instagram
Read More
Lattanzi went on to quote Anderson and his words about the physical manifestations of grief.
"All that unspent love gathers up in the corners of your eyes, the lump of your throat, and the hollow part of your chest," Lattanzi wrote. "Grief is just love with no place to go."
Newton-John died on August 8, 2022 at her home in Southern California surrounded by her closest friends and family. She rose to fame through her acting and singing career, combining both talents while playing the role of 'Sandy' in the iconic 1978 film Grease.
Lattanzi is Olivia's only child, whom she shared with an ex-husband.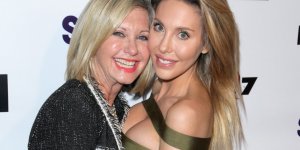 "You are my lighthouse mama. My safe place. My heart space," Lattanzi wrote. "It has been my honor and continues to be my honor to be your baby and best friend. You are an angel on earth and everyone touched by you has been blessed. I love you forever my life giver, my teacher, my mama."
Lattanzi ended the post with a red love heart emoji.
Fans left numerous comments on Lattanzi's page remembering her mother for the love she gave so freely.
One person wrote: "This is perfect! Thinking of you and your grieving process, sweet girl."
While another said: "Grief is never ending. We hold them in our hearts always… Years go by and the tears will just flow. It means we loved them SO."
A third commented: "We grieve because we love. How fortunate we are for the gift of life and love. Please be patient with yourself. Grief is not linear but is forever."
Olivia's Breast Cancer Journey
Newton-John's death came some 30 years after she was first diagnosed with breast cancer in 1992.
She was diagnosed again in 2013, and again in 2017, when doctors discovered the recurring cancer had spread to her lower back to an advanced-stage four.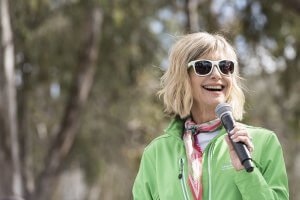 To treat her cancer, she had chemotherapy and a partial mastectomy (surgical removal of cancerous breast tissue).
A full mastectomy is the removal of the entire breast during surgery. There are different factors to weigh when considering a mastectomy; chief among them is whether breast-conserving surgery (or, a lumpectomy) is possible.
In an earlier interview, Dr. Ann Partridge, an oncologist at the Dana-Farber Cancer Institute, explains the process for determining whether or not a woman should have a mastectomy to treat her breast cancer. She says, "So when I talk to a woman who comes to me and she has breast cancer, I evaluate what the standard options for treatment for her are, which typically include cutting out the cancer– which is either a lumpectomy if you can get it all with just a little scooping around of the area that's abnormal or a mastectomy for some women meaning taking the full breast because sometimes these lesions can be very extensive in the breast."
"And I'll talk to a woman about that and I'll say these are two main options or the big fork in the road," says Dr. Partridge.
Screening for Breast Cancer
Breast cancer is typically detected via mammogram, which looks for lumps in the breast tissue and signs of cancer. Women with an average risk of breast cancer – meaning, women who have no family history of the disease and no incidence of the BRCA1 or BRCA2 gene mutation – should get annual mammograms age 45 to 54.
Women with a higher risk of the disease should begin screening earlier. In an earlier interview, Dr. Connie Lehman, chief of the Breast Imaging Division at Massachusetts General Hospital, emphasizes the importance of screening. She says, "If you haven't gone through menopause yet, I think it's very important that you have a mammogram every year. We know that cancers grow more rapidly in our younger patients, and having that annual mammogram can be lifesaving."
"After menopause, it may be perfectly acceptable to reduce that frequency to every two years," says Dr. Lehman. "But what I'm most concerned about is the women who haven't been in for a mammogram for two, three, or four years, those women that have never had a mammogram. We all agree regular screening mammography saves lives."
The late actress and singer started the Olivia Newton-John Foundation to help fellow cancer sufferers, as well as the Olivia Newton-John Cancer Wellness & Research Centre, which gives treatments to patients.
The foundation also supports "over 200 clinical trials in progress" and also offers wellness and other programs.
Learn more about SurvivorNet's rigorous medical review process.
---