Trust Your Gut, Your Health Counts on It
A woman, 67, who suspected her lumps could be signs of breast cancer saw her symptoms dismissed by doctors four times before a biopsy finally revealed stage 4 (metastatic) breast cancer. The cancer had spread to her lungs and spine, further complicating treatment compared to early-stage breast cancer.
Metastatic breast cancer often presents as a recurrence of a prior early-stage breast cancer, although it can be a new diagnosis.
With metastatic disease, the site of distant spread is typically biopsied and tested for the Estrogen Receptor, Progesterone Receptor, HER2, and Ki67. If you have a prior diagnosis of breast cancer, which is now metastatic, these markers are often the same. A biopsy helps your doctor better understand your cancer and determine the best course of treatment.
When you see a doctor for a problem, don't hesitate to ensure that your questions are fully answered and that you are comfortable with the plan moving forward. By doing this, you are advocating for your health.
Seeking a second or third opinion for your diagnosis and treatment plan is another aspect of advocating for your health and ensuring you get the treatment you need.
A 67-year-old nurse is sounding the alarm for all women to be on the lookout for anything unusual going on with their bodies, especially unsuspecting lumps in their breasts. She is also drawing attention to her own traumatic breast cancer journey as a lesson for others to trust their gut when they know something is amiss, even if their doctors say otherwise.
"I'm not an expert. I make the same mistakes as everyone else, but I do feel very let down," Jane Durham said to STV News.
Read More
Durham was diagnosed with stage 4 breast cancer and says if doctors had heeded her warning signs sooner, she could have avoided the tough cancer journey she's on currently.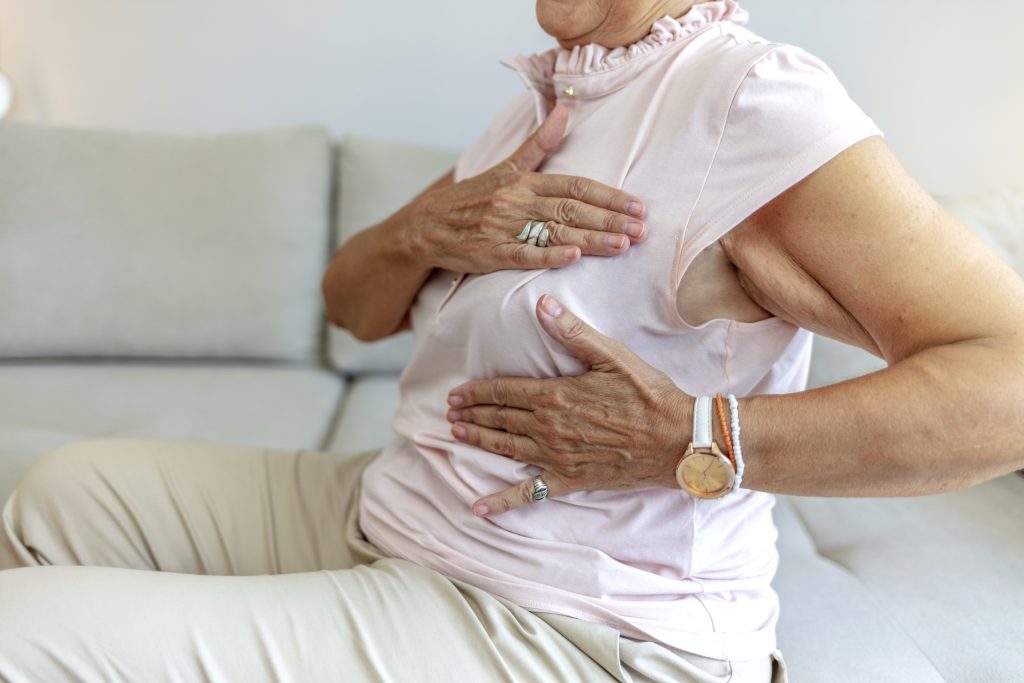 Durham's cancer journey is heartbreaking because she feels it didn't have to turn out the way it did if only her doctors took her symptoms more seriously.
"I just knew it wasn't right," she said after discovering a lump in her breast. When she would bring it to her doctor's attention, the doctor repeatedly dismissed it as nothing to worry about. However, Durham wanted assurance and asked for a breast biopsy to be sure.
After four different mammograms to evaluate her lump, a biopsy finally revealed she had breast cancer. Adding to the emotional toll of a heart-wrenching diagnosis, the cancer was metastatic, meaning it spread to other parts of the body.
"If this had been biopsied at the beginning, I would probably still have had the type of breast cancer that cannot be cured, but perhaps it wouldn't have had a chance to spread to my lungs and spine," Durham said.
Amid treatment, Durham said she was hospitalized multiple times with pneumonia and sepsis stemming from her treatment. She now undergoes four-week cycles of targeted chemotherapy.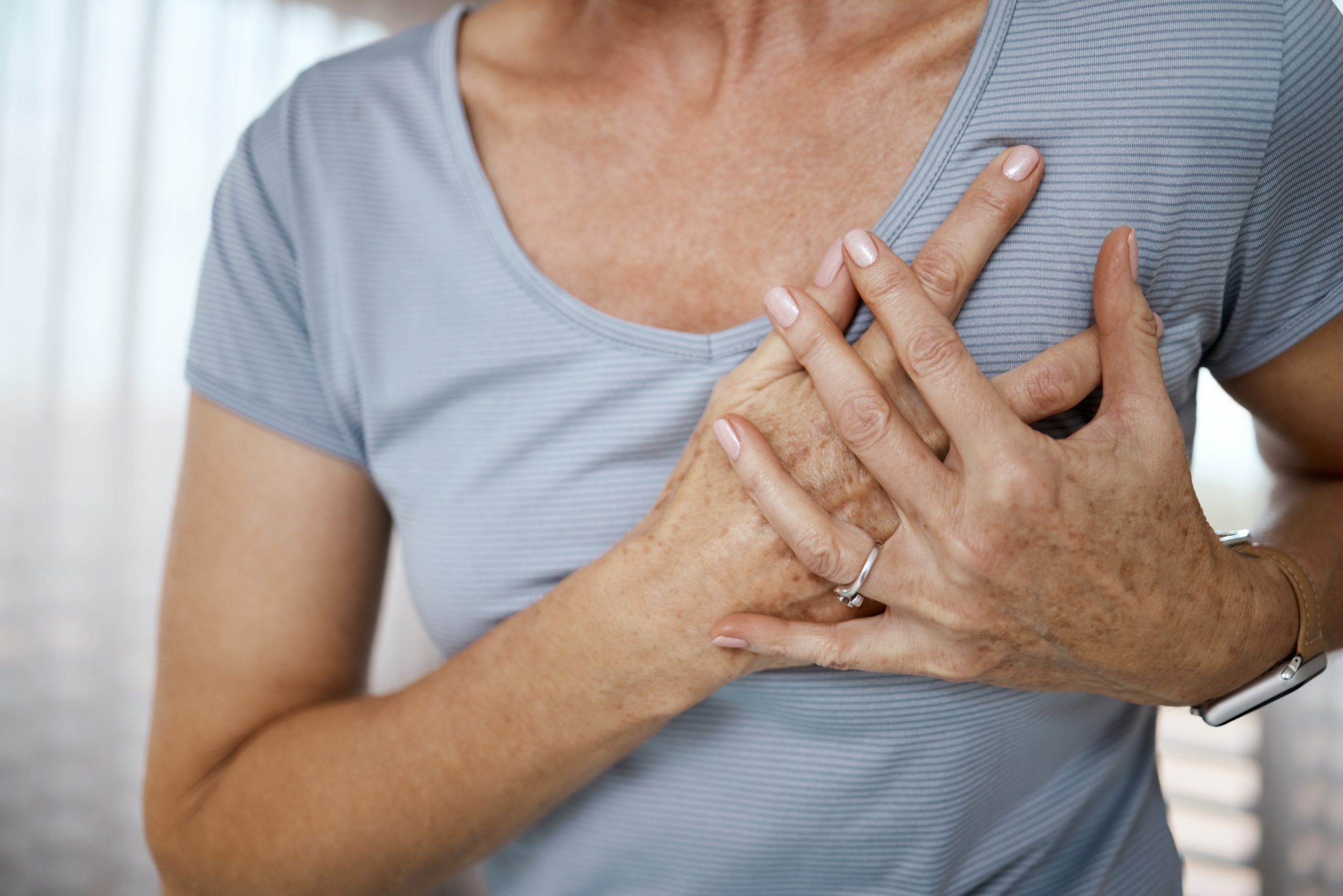 She's since filed a complaint with the hospital about doctors dismissing her breast cancer symptoms. The hospital told news outlets it has investigated the claims made and shared their findings with Durham.
Durham hopes other women will be their most prominent health advocates. She supports getting second opinions and paying close attention to unusual symptoms.
"Nobody knows your body better than you. If your patient can give you an accurate and informed history, listen to them," she says.
Understanding a Breast Cancer Biopsy
Most breast cancer cases are diagnosed in the early stages when the cancer is localized.
When a patient presents with a new diagnosis of metastatic cancer or has a prior history of early-stage disease, a biopsy is performed.
RELATED: Molecular Testing For Breast Cancer: What You Should Know
"If the cancer has spread to other parts of the body, we call that metastatic disease, and we usually recommend a repeat biopsy of the tumor from a spot where the cancer has spread," says Dr. Yara Abdou, a breast medical oncologist at the UNC Lineberger Comprehensive Cancer Center. Your doctor will then test your biopsy for these specific hormone receptors and proteins, commonly called "markers" or "biomarkers."
In the uncommon situation where you present with a diagnosis of metastatic disease and no prior history of breast cancer, much of the workup and testing that helps guide future therapies is the same as early-stage disease.
WATCH: Biomarkers from breast cancer testing.
If there is a prior history of breast cancer, a new biopsy is often obtained and compared to the old biopsy from the prior breast cancer. If a cancer recurs or spreads distantly, the expression of these markers: Estrogen receptor (ER), Progesterone receptor (PR), Human epidermal growth factor receptor 2 (HER2), and Ki-67.
If there is a difference in these receptors, it can mean this is a new cancer or separate breast cancer that developed, which is unrelated to the prior breast cancer. Because for most breast cancers, if they recur or spread to distant sites, they will often have the same markers from when they were diagnosed the first time.
This can change treatment if it is thought to be a new and separate breast cancer versus a recurrence of a prior disease.
Why Second Opinions Matter
When you see a doctor for a problem, don't hesitate to ensure that your questions are fully answered and that you are comfortable with the plan moving forward. From a doctor's perspective, every problem should have a diagnosis, a treatment, a plan for follow-up, and a plan for what happens next if the treatment doesn't work.
WATCH: Being your own advocate.
"It's important for you to actually educate yourself and be your own health care advocate," colorectal surgeon Dr. Zuri Murrell previously told SurvivorNet.
"You should lead each doctor's appointment with a plan," Dr. Murrell adds.
In addition to ensuring you and your doctor align with your diagnosis and potential treatment, seeking other opinions is equally important.
Doctors do not always agree about whether your symptoms merit further testing and whether specific treatment methods work best for you.
Dr. Steven Rosenberg, chief of surgery at the National Cancer Institute and one of America's most renowned cancer doctors, agrees.
WATCH: The value of getting a second opinion.
"If I had any advice for you following a cancer diagnosis, it would be, first, to seek out multiple opinions as to the best care because finding a doctor who is up to the latest information is important," Rosenberg previously told SurvivorNet.
"It's always important to get other opinions so that you can make the best decisions for yourself in consultation with your care providers," Dr. Rosenberg continued.
Questions for Your Doctor
If you find yourself considering seeking a second or third medical opinion, here are some questions to kickstart the conversation with your doctor:
Is there any other testing available for the type of cancer I have?
Are there any other treatment options available for my type of cancer?
Why or why do you not recommend those other options?
I want to seek a second opinion on my diagnosis and treatment options. Is there another doctor or facility you recommend?
Do you want the second opinion to be sent to you?
Can I have a copy of all my records to share with this second physician?
Learn more about SurvivorNet's rigorous medical review process.
---