Focusing on the Positive Amid Cancer
Actress Shannen Doherty, 52, battling breast cancer since 2015, says she turned to exercise amid treatment to help her manage chemotherapy. She also focused on her emotional health by keeping a positive attitude about her journey.
Doherty's cancer briefly went into remission in 2017 but then returned as stage 4 cancer in 2019, meaning it has spread to other body parts, including her brain. She underwent brain surgery to remove a tumor earlier this year. Since the surgery, Doherty's remained in good spirits.
Research published in "Cancers" last year noted that "Physical activity has been shown to reduce the side effects of treatment and fatigue in cancer patients."
Exercise for cancer patients also helps with emotional well-being by helping manage stress.
Experts recommend anyone facing cancer should make sure they continue to prioritize their overall well-being and do the things that they love. It can help fuel a positive attitude.
Actress Shannen Doherty inspires nearly everyone she encounters nowadays after demonstrating her unrelenting resilience while battling metastatic breast cancer. Some secrets to her ability to persevere rest in her willingness to invest in her physical and
mental health
.
She recently revealed she turned to exercise to help her through the rigors of chemotherapy, which can bring forth undesirable side effects like nausea. Her positive attitude throughout the ups and downs of her arduous cancer journey also strengthened her emotionally.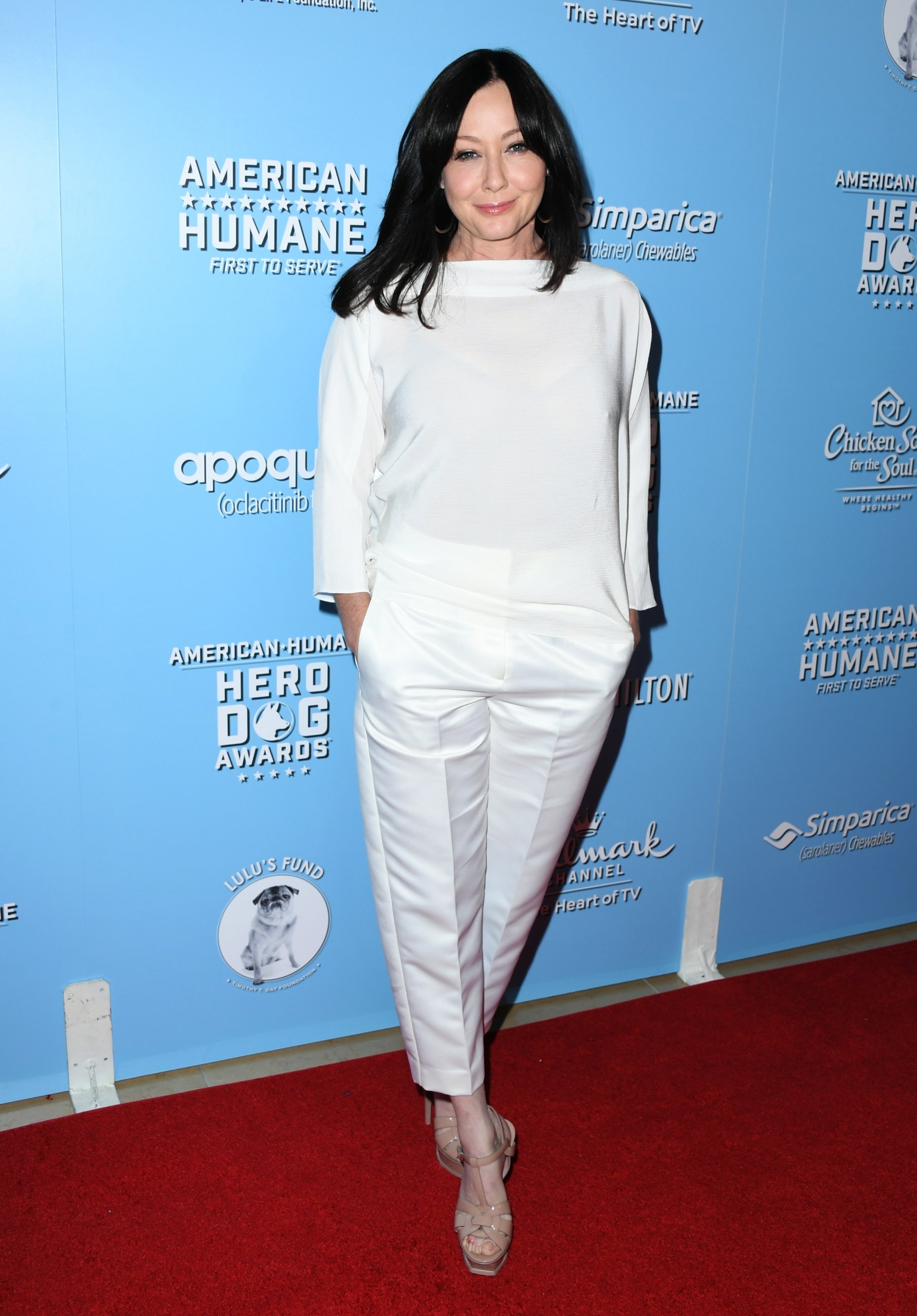 Read More
"It's the attitude that you have. I was working out during chemo because I just knew if I didn't move and get my body going, that my recovery would be a lot harder," Doherty said before a supportive crowd for the Farrah Fawcett Foundation Married Biography
reports
. Physical fitness has multiple benefits, especially for cancer patients, says  
Dr. Sairah Ahmed
, associate professor in the division of cancer medicine at the University of Texas MD Anderson Cancer Center. "The more physically fit you are going through your cancer treatment, the fewer side effects you'll have and the faster you'll get back to your normal quality of life," Dr. Ahmed
tells
SurvivorNet.
Dr. Ahmed also emphasizes other benefits exercise offers for patients emotionally.
"Stress control is often something that is not talked about and is not given much weight, but there is a lot of stress, both in terms of the patient who's going through cancer, as well as the family who has to support that patient," Dr. Ahmed continued.
"It's just always important to believe there is a rainbow on the other side and that there are beautiful things that come out of the worst situations possible. I've learned so much about myself," Doherty said.
RELATED: 7 Cancer Survivors and Thrivers Tell Us How They Keep a Positive Attitude
How Exercise Can Impact Your Chemo Experience
The National Cancer Institute recommends cancer survivors maintain "some level of physical activity." The NCI cites a 2018 report by the American College of Sports Medicine International Multidisciplinary Roundtable on Physical Activity and Cancer Prevention and Control, which found "strong evidence that moderate-intensity aerobic training and/or resistance exercise during and after cancer treatment can reduce anxiety, depressive symptoms, and fatigue and improve health-related quality of life and physical function."
Additional research published in "Cancers" last year noted that "Physical activity has been shown to reduce the side effects of treatment and fatigue in cancer patients."
WATCH: Exercising and Cancer
"Lack of exercise actually begets fatigue," Dr. Marleen Meyers, a medical oncologist and Director of the Cancer Survivorship Program at NYU Perlmutter Cancer Center, told SurvivorNet in a previous conversation about how to deal with some of chemo's most challenging side effects. "So the best treatment for fatigue is exercise. And what we have to do is get people over the hump, to get initial exercise going." Dr. Meyers treats patients with breast cancer, but she said her advice applies to many other cancers as well.
RELATED: Exercise and 'Chemo Brain': Can Physical Activity Save Breast Cancer Patients from Brain Fog During Chemotherapy?
Focusing on the Positive Amid Cancer
Doherty's admirable positive attitude, even while battling incurable stage 4 breast cancer, is truly inspiring to others facing adversity.
This is something Dr. Zuri Murrell of Cedars-Sinai says helps a cancer patient's prognosis.
"A positive attitude is really important," Dr. Murrell previously told SurvivorNet.
"My patients who thrive, even with stage 4 cancer, from the time that they, about a month after they're diagnosed, I kind of am pretty good at seeing who is going to be OK. Now, doesn't that mean I'm good at saying that the cancer won't grow," Dr. Murrell says.
WATCH: Focusing on positivity and emotional health.
Other experts SurvivorNet has spoken to recommend that anyone facing cancer make sure they continue to prioritize their overall well-being and do the things that they love.
Dr. Dana Chase, a gynecological oncologist at Arizona Center for Cancer Care, says people with cancer should be making time to do things that make them happy.
"We know from good studies that emotional health is associated with survival, meaning better quality of life is associated with better outcomes," Chase said.
The Emotional Journey that Spawns Hope and Inspiration Amid Daunting Adversity
Shannen Doherty's initial breast cancer diagnosis arrived in 2015 after discovering a lump in her breast. For treatment, she had hormone therapy, a single mastectomy (the removal of all breast tissue from one breast), chemotherapy, and radiation.
By 2017, she achieved remission status, but the disease returned two years later in 2019. This time around, her breast cancer was metastatic, or stage 4.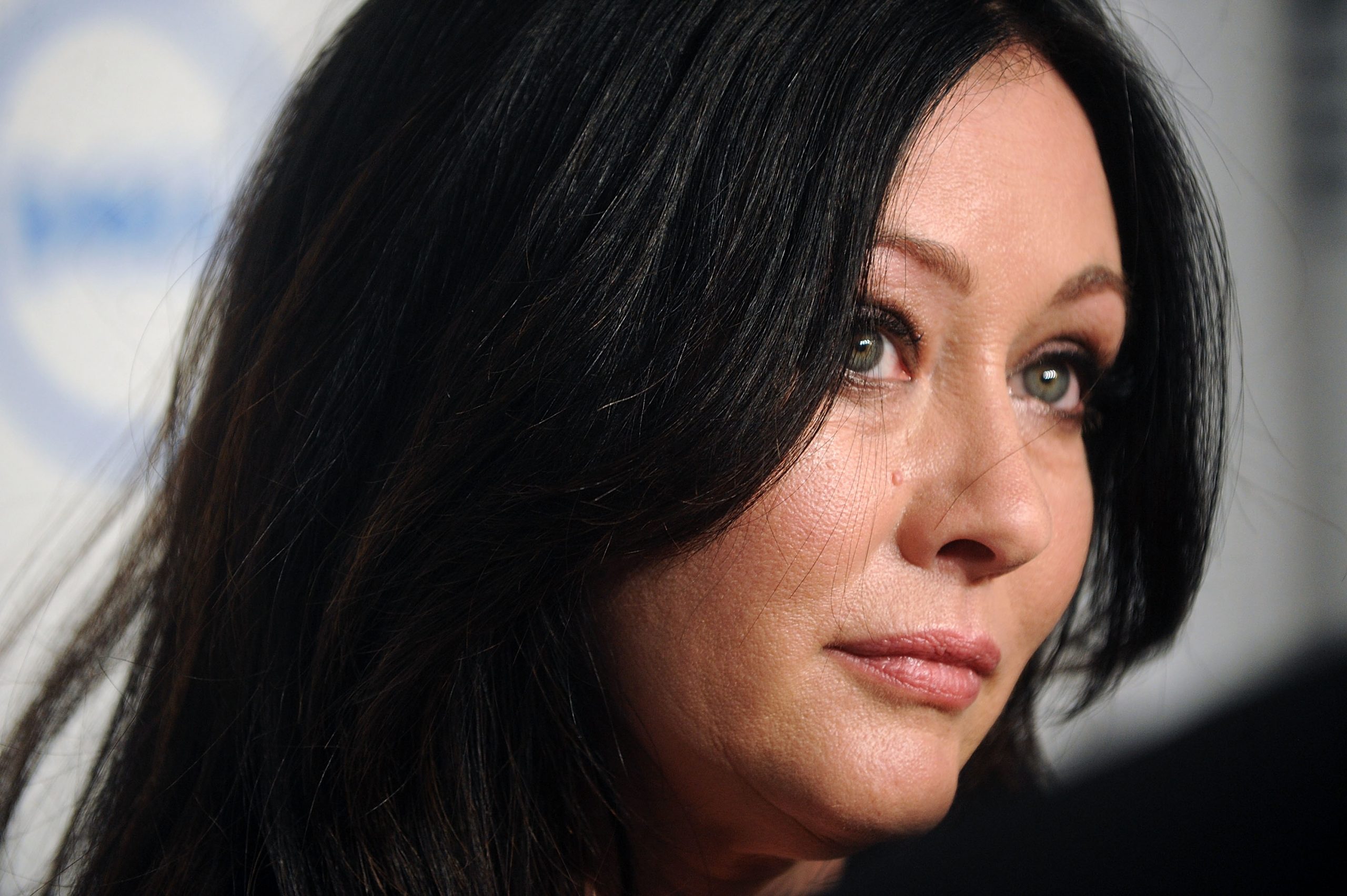 "With advanced disease, the goal of treatment is to keep you as stable as possible, slow the tumor growth, and improve your quality of life," SurvivorNet advisor Dr. Elizabeth Comen, an oncologist with Memorial Sloan Kettering Cancer Center, said of managing metastatic breast cancer.
"I have so many patients who are living with their cancer. It isn't just about living but living well," Dr. Comen adds.
Doherty's cancer then spread, or metastasized, to her brain. As a result, she's undergone radiation and surgery in the form of a craniotomy to improve her prognosis.
As cancer treatments improve year over year, so does the number of people battling this form of cancer that spreads to the brain, says Dr. Michael Lim, the Chair of the Department of Neurosurgery and a board-certified neurosurgeon specializing in brain tumors at Stanford Medicine.
"A third of the patients with systemic cancers develop brain metastasis, and we estimate that number is starting to go higher not because the cancers are becoming more aggressive but because people are living longer," Dr. Lim explained.
According to Dr. Kimberly Hoang, a board-certified neurosurgeon at Emory University School of Medicine, a craniotomy procedure like Doherty underwent earlier this year is "a procedure to cut out a tumor" on the brain that may be particularly useful "if the tumor is causing symptoms or if it's large."
"A couple of decades ago, to have a brain metastasis was a very bad prognosis for patients," Dr. Hoang said. "They didn't live for more than a couple of months, so it was a very terminal thing. Thanks to a lot of advancements in microsurgery we do and radiation, patients are living longer," Dr. Hoang continued.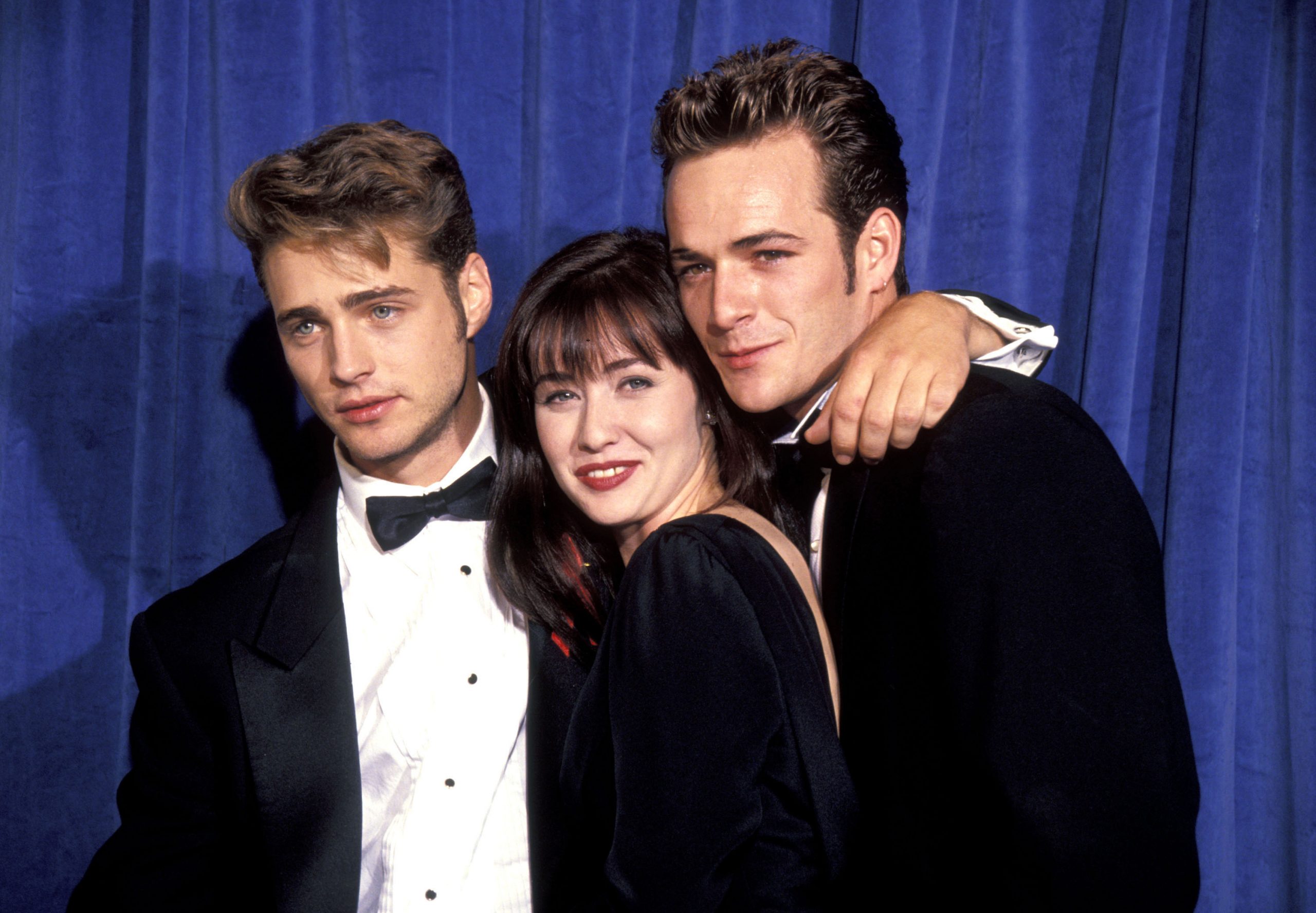 Some cancers are more prone to spread to the brain than others, Dr. Krishanthan Vigneswaran, a neurosurgeon with UT Health Houston and Memorial Hermann, tells SurvivorNet.
"Breast cancer is among the types of cancers that more commonly spread to the bone and to the brain along with melanoma, prostate cancer, renal cell cancer, and lung cancer," Dr. Vigneswaran explained.
Since undergoing brain surgery, Doherty has been seen throughout the Spring and Summer, spending time with loved ones as she continues battling stage 4 cancer.
Questions to Ask Your Doctor
If you're battling cancer or on the other side of it, and you're struggling with your outlook on life, here are some questions you may consider asking your doctor to get the conversation started:
What can I do if I'm struggling to be thankful for what I have in my life?
Are there local resources for people wishing to improve their mental health?
What else can I do to help reduce my stress level during my cancer journey?
It's difficult for me to find happiness and joy. How can I find help?
Learn more about SurvivorNet's rigorous medical review process.
---