Fertility Prevention Before Cancer Treatment
Stacey Broadmeadow gave birth to a healthy baby boy after being diagnosed at age 33 with an extraordinarily rare cancer called pseudomyxoma peritonei (PMP).
Now 38, Broadmeadow is grateful for having preserved her fertility through IVF after her cancer diagnosis. She was able to give birth to her son Henry in November.
Research reveals that undergoing fertility preservation prior to cancer treatment at least doubles the chances of giving birth after treatment.
Doctors should discuss fertility preservation with every woman of childbearing age before she begins cancer treatment.
Egg and embryo freezing are the most common approaches, but other options exist.
New mom Stacey Broadmeadow is celebrating an incredibly wonderful occassio. She gave birth to a healthy baby boy after being diagnosed at age 33 with an extraordinarily rare cancer, despite having her ovaries removed for treatment. Here's what to know about preserving your fertility – and the hope of parenthood – before beginning cancer treatment.
Broadmeadow was diagnosed with pseudomyxoma peritonei (PMP), which typically begins in the appendix. It's the same cancer legendary actress Audrey Hepburn fought.
Read More
Broadmeadow, now 38 and living in North West England, always wanted to be a mom and was "devastated" when she learned she would need her ovaries removed prior to starting cancer treatment. However, with the help of
in vitro fertilization (IVF)
treatment, she was able to give birth to her son Henry in November. With IVF, eggs and sperm are taken from a man and woman and fertilized in a labratory, and then the embryo is planted in the woman's womb to grow.
"Harry has always been wanted," Broadmeadow told PA news agency in an exclusive interview, according to the Independent. "Ever since I was little I've always wanted a baby. He is just wonderful!"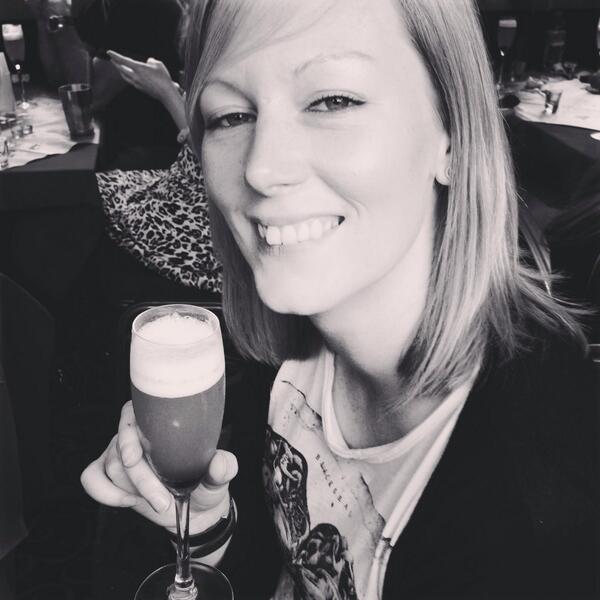 Before receiving her PMP diagnosis, Broadmeadow started experiencing symptoms in 2017. First, she felt a sharp pain near her appendix. Then she began spotting in between periods.
"When I had the spotting, I thought 'something doesn't feel right' and usually I wouldn't bother about it but, because I knew in the future I wanted to be a mum, I thought I had better go and get checked out," she explained.
Once pregnancy was ruled out, she underwent an ultrasound, a CT scan and blood tests, prompting doctors to find fluid in her womb. She then needed an MRI and was referred to the medical staff at the Christie NHS Foundation Trust in Manchester, where an oncologist suspected she might have PMP.
Broadmeadow then underwent two surgeries, with the second being removal of her spleen, gallbladder, layers of tissue, fallopian tubes and both ovaries. After the surgery, she would need hyperthermic intraperitoneal chemotherapy (HIPEC), a cancer treatment that involves the abdominal cavity being filled with heated chemotherapy drugs.
But before embarking on the aggressive treatment, she made sure to preserve her eggs.
"I was very fortunate that in between the two operations, I was able to have my eggs harvested … and had two rounds of egg freezing," Broadmeadow said. "I managed to get 17 eggs, which I'm very, very grateful for. I had two rounds of egg harvesting and then I had the second big operation, which was eight hours long."
Stacey Broadmeadow from Stockport gave birth after having her ovaries removed to save her life and beat an exceptionally rare form of cancer.

Baby Harry was born against all odds, as only two of her embryos were viable for IVF treatmenthttps://t.co/Ii58ZIj0MT pic.twitter.com/xBkpwoWZH7

— Sky News (@SkyNews) April 7, 2023
However, Broadmeadow explained that 17 eggs weren't "a lot" because once the eggs were defrosted, she was left with approximately "eight useable eggs."
"We managed to get four embryos but only two then made it to the next level. So then I only had two embryos. One was transferred but unfortunately, I miscarried with that one," she said. "And then the other embryo, which was Harry – they told me that it wasn't the most viable embryo but they put him in the freezer anyway. And so, after I'd miscarried, I kind of thought the dream was over, and I was never going to have a baby, but I thought 'well, I've got one last chance, I'll give it a go.'"
Broadmeadow is now feeling so "lucky" for having given birth to her "miracle" baby Henry.
"For me to be diagnosed with what I had, and to go through everything that I did, and for him then to be that little embryo that I was told wasn't the best… I call him my little Nemo," she added. "In the film, Finding Nemo, Nemo was the last little egg left. So he's my little Nemo. He's my little miracle. He's just so special."
What Is Pseudomyxoma Peritonei (PMP)?
Most epithelial appendiceal cancers can result in a build-up of mucin (the most abundant macromolecules in the mucus), which can cause the appendix to rupture, according to the National Cancer Institute. When mucin from the appendix builds up in the abdomen, it causes a condition called pseudomyxoma peritonei, or PMP.
Appendiceal cancer can spread to various parts of the abdomen, usually when the appendix ruptures.
Unfortunately, a majority of people do not have initial symptoms in the early stage of this type of cancer. When the mass from the cancer gets grows in size, symptoms can include:
Pain
Feeling bloated or growing abdominal size
A mass in the abdomen
Nausea and vomiting
Feeling full soon after starting to eat
Understanding  Fertility Preservation
"When a woman is diagnosed with cancer in her childbearing years, fertility preservation should be a part of the conversation, like it's part of the treatment plan," Jaime Knopman, MD, previously told SurvivorNet. "Everyone in their reproductive years should be advised of their options." Knopman is a reproductive endocrinologist at CCRM Fertility in New York City.
Freezing Eggs Or Embryos: What Should I Do?
Some types of chemotherapy can destroy eggs in your ovaries. This can make it impossible or difficult to get pregnant later. Whether or not chemotherapy makes you infertile depends on the type of drug and your age – since your egg supply decreases with age.
"The risk is greater the older you are," Knopman explained. "If you're 39 and you get chemo that's toxic to the ovaries, it's most likely to make you menopausal. But, if you're 29, your ovaries may recover because they have a higher baseline supply."
If your cancer treatment includes surgery in which both ovaries are completely removed, such as in Broadmeadow's case, then IVF will likely be needed to help get pregnant.
Radiation to the pelvis can also destroy eggs. It can damage the uterus, too. Surgery to your ovaries or uterus can hurt fertility as well.
Meanwhile, endocrine or hormone therapy may block or suppress key fertility hormones and may prevent a woman from getting pregnant. This infertility may be temporary or permanent, depending on the type and length of treatment.
If you are having a treatment that includes infertility as a possible side effect, your doctor won't be able to tell you for sure whether you will have this side effect. That's why you should discuss your options for fertility preservation before starting treatment.
RELATED: 'I Didn't Have Time To Preserve My Fertility,' TLC Star Builds a Family of Five Against All Odds
Research shows that women who have fertility preservation prior to breast cancer treatment, in particular, are more than twice as likely to give birth after treatment than those who don't take fertility-preserving measures.
Options For Preserving Your Fertility Before Cancer Treatment
Most women who preserve their fertility before cancer treatment do so by freezing their eggs or embryos. That's what Broadmeadow did. She froze two embryos.
Ovarian Cancer Survivor Hillary Redwine On Fertility Options During Treatment
After you finish your cancer treatment, a doctor who specializes in reproductive medicine can implant one or more embryos in your uterus – or the uterus of a surrogate – with the hope that it will result in pregnancy. If you freeze eggs only before treatment, a fertility specialist can use sperm and your eggs to create embryos in vitro and transfer them to your uterus.
When freezing eggs or embryos is not an option, doctors may try these less common approaches:
Ovarian tissue freezing, an experimental approach for girls who haven't yet reached puberty and don't have mature eggs or for women who must begin treatment right away and don't have time to harvest eggs.
Ovarian suppression to prevent the eggs from maturing so that they cannot be damaged during treatment.
Ovarian transposition, for women getting radiation to the pelvis, to move the ovaries out of the line of treatment.
In addition to preserving eggs or embryos, positive research has shown that women with early-stage hormone-receptor (HR) positive breast cancer were able to pause endocrine therapy to try to get pregnant — and they did not have worse short-term recurrence rates than people who did not stop ET. In the study from the Dana-Farber Cancer Institute, most of those people who paused ET were able to conceive and deliver healthy babies.
Of course, your doctor will be able to help you understand your unique circumstances and which path — such as pausing endocrine therapy — is right for you.
Questions To Ask Your Doctor
If you've been diagnosed with cancer and are curious about whether you should be preserving your fertility, the American Cancer Society suggests asking your healthcare team the following questions:
How do I know if I can have a baby?
If I cannot have a baby, what are my options for becoming a parent?
Did cancer treatment affect my chances of becoming pregnant?
Can you recommend a fertility specialist?
Can fertility hormones or drugs cause my cancer to return? Can they cause a new cancer to develop?
Which infertility clinics specialize in cancer survivors?
How does my age affect my options?
Where can I learn more about the cost of each option?
Who can help me find resources about ways to pay for fertility treatment or adoption?
What legal or ethical issues surround my fertility options?
Where can I find adoption resources or support?
Where can I find surrogacy or gestational carrier resources or support?
Contributing: SurvivorNet Staff
Learn more about SurvivorNet's rigorous medical review process.
---