Understanding Cervical Cancer & the Pap Smear
Sarah Waters discovered she had an aggressive form of poorly-differentiated squamous cell carcinoma earlier this summer. Now, she's urging all women to "never" postpone Pap smears.
Cervical cancer is usually detected through a routine Pap smear.
During this test, your doctor will collect a sample of cells from your cervix (using a small brush or spatula). The cells are then examined under a microscope for abnormalities, including cancer and changes that could indicate pre-cancer.
Sarah Waters was enjoying some time off on an island prior to learning of her shocking cancer diagnosis — and two years after postponing her Pap smear.
The 30-year-old singer, of Prescott, England, was set to receive a smear test in 2020, however, the pandemic led her to reschedule her appointment for a later date. She didn't book another appointment, a routine cervical screening, until April 1, 2022. Waters then proceeded to travel to Majorca, Spain, in May after not hearing her results. When she returned home on June 2, she received letters urging her to get her results at a hospital. Twenty days later, she discovered she had a rare and "aggressive type" of cervical cancer.
Read More
"I was told I had high-grade abnormal cells and went to Whiston for a biopsy and got the diagnosis on June 22. Since then I've had an MRI scan to check if it's spread and now I have to have a hysterectomy and can't carry my own child," she told the
Liverpool ECHO
. "I've not got my own family and it's been terrible. But then, after the hysterectomy, there's the real possibilities of chemotherapy and radiotherapy. I had my very first smear at 25 so I knew what to expect but you kind of put it off in your mind. But you can't, it's so important."
Waters, who revealed she had been experiencing lower back pain and stomach pain leading up to the Pap smear, thinks the minimum age for smear tests should be lowered. "You just don't know what is happening," she added. "I'm still in shock. I only found out last month and it's been a whirlwind. As well though, the HPV virus, many parents don't let their kids get the vaccine and HPV can develop in cervical cancer."
Last month, Waters took to Facebook and Instagram to update her friends and family about the rare type of cervical cancer she was diagnosed with. "On the 22nd of June, a few months after a routine smear test, I was diagnosed with a rare type of cervical cancer. I was told it was fast-growing and aggressive. It was recently decided that the plan to try and get rid of the tumor, is to have a radical hysterectomy," she explained.
"The option for chemo and radiotherapy after surgery is still uncertain, so who knows what the future holds at this point. One thing I know for certain is that my chance to carry my own baby has been taken away from me, which has left me feeling broken."
Waters is hopeful the smear test saved her life and urges all other women to "NEVER miss their smear test" because she now realizes she had experienced some symptoms of cervical cancer for several years but never connected it to the disease.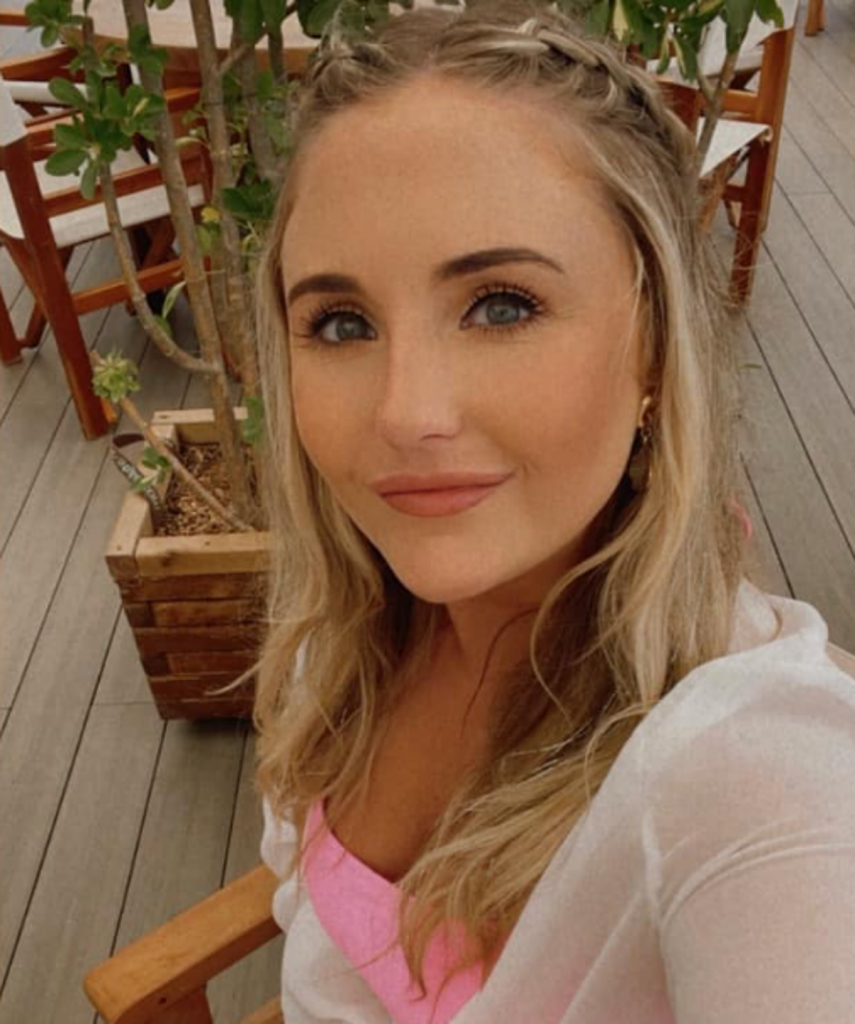 "Life goes on for everybody else whilst my life is on hold with uncertainty. It is such a scary thing to go through at 30 and will change my life forever and impact my future," she concluded. "Please share this with your friends and family and encourage people to go for their smear!!! I know it's uncomfortable and no one likes them but it could save your life!!!!"
Understanding Cervical Cancer
Getting screened for cervical cancer is critically important because an earlier diagnosis may mean a better prognosis and broader treatment options. Cervical cancer treatments may include surgery, radiation, and chemotherapy.
According to the American Cancer Society, some of the most common symptoms of cervical cancer include:
Abnormal vaginal bleeding (bleeding after vaginal sex, bleeding after menopause, bleeding and spotting between periods, or having (menstrual) periods that are longer or heavier than usual; Bleeding after douching may also occur.
An unusual discharge from the vagina − the discharge may contain some blood and may occur between your periods or after menopause.
Pain during sex.
Pain in the pelvic region.
The Importance of Pap Smears
Pap smears are one way to detect cervical cancer early. During the test, a doctor will collect a sample of cells from your cervix (using a small brush or spatula). The cells are then examined under a microscope for abnormalities, including cancer and changes that could indicate pre-cancer. This is an important procedure because symptoms of cervical cancer might show up until the disease is at stage 3 or 4. By helping doctors catch signs of the disease early, Pap smears can lead to broader and more effective treatment options.
Related: Woman, 34, Can't Have Have Children After Doctors Misread Her Pap Smear, Miss Her Cervical Cancer
One of the leading causes of cervical cancer is the human papillomavirus (HPV) — one of the most common viruses which can be transmitted through sexual contact. HPV is the biggest risk factor for cervical cancer, and there are usually no early signs or symptoms of the disease. However, cervical cancer can be detected through regular check-ups, such as Pap smears.
Women Of All Ages Should Know The Facts Around Cancer Screenings
More than 70% of cervical cancers are caused by HPV, but other cancers are also linked to the virus, such as throat cancer. Luckily, the HPV vaccine can help prevent 90% of those cancers.
Cervical Cancer and the HPV Vaccine
Cervical cancer is unique in that it's usually preventable with the HPV vaccine. The vaccine is typically given to children before they're sexually active, as HPV is transmitted through sexual contact.
"We recommend strongly that children are vaccinated against HPV to prevent cervical cancer, but also to prevent head and neck cancer," Dr. Jessica Geiger, a medical oncologist specializing in head and neck cancer at Cleveland Clinic Cancer Center, tells SurvivorNet. "Now the key with the vaccine is that you received the vaccine before you ever reach sexual debut or have sexual encounters. So that's why these vaccines are approved for young children ages 9, 10, 11 years old, up to 26."
Related: 27-Year-Old Diagnosed With Cervical Cancer Three Weeks Before Her Wedding That Was Postponed Three Times Due to COVID; What You Need to Know About Pap Tests
Contrary to some detrimental misinformation circulated online, the HPV vaccine is entirely safe. There are virtually no side effects with this vaccine, Dr. Jonathan Berek, director of the Women's Cancer Center at Stanford Medical Center, tells SurvivorNet.
"It's incredibly safe. It's as safe as any vaccine has ever been."
Get The Facts: HPV Can Cause Cancer In Men Too
Contributing: SurvivorNet Staff
Learn more about SurvivorNet's rigorous medical review process.
---