Granny Who Beat Cervical Cancer Waves the Green Flag
Debra Houston, 59, became the oldest person ever to race in the Soap Box Derby National Championships last year, and she's waving the green flag at the Indy Motor Speedway later this week.
Houston beat cervical cancer last year and is now battling lung cancer; cervical cancer is screened for via Pap test, which women should begin having at age 21 and then every three years until age 65.
Keeping a positive attitude through cancer, as Houston does, can positively impact cancer outcomes.
It's not every day that a grandma fighting cancer gets the honor of waving the green flag at Indianapolis Motor Speedway, but that's exactly what 59-year-old grandma Debra Houston will be doing later this week.
Related: 'Beethoven' and 'Heartbreak Kid' Actor Charles Grodin Dies of Bone Marrow Cancer at 86; What You Need To Know About This Disease
Read More
"I'm so excited and I'm humbled. I think it's a
chance of a lifetime
. Not everybody gets to go out there and wave that flag," Houston told WISH-TV. Houston first caught the media's eye when, last September, she became
the oldest person ever to race in Soap Box Derby National Championships
. She became a record-holder in the race while simultaneously fighting cancer.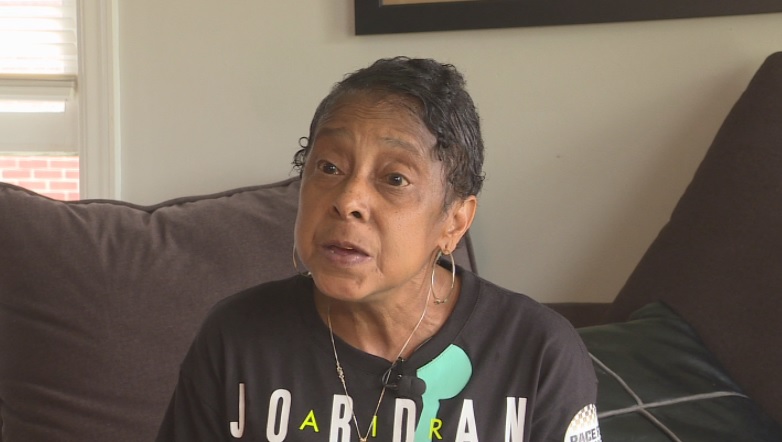 Houston beat cervical cancer last year, and sadly, three weeks ago she was diagnosed with lung cancer. She is clearly a fighter, and we'll be cheering her on during her cancer journey.
"It's just another fight, one more fight that I'm going to have to fight with, else I'm going to have to pull out some guns for this one. I'm going to fight it. I'm going to fight it to the end," Houston said.
Screening for Cervical Cancer
Houston beat cervical cancer, and while we don't know the specifics of her diagnosis or treatment path, we do know that this type of cancer is most often detected via Pap test which looks for this disease.
Related: TV Presenter Maya Jama, 26, Raises Awareness and Advocates for Cervical Cancer Screenings, Encouraging Women to "Get Your Smear Test"
A Pap test is typically done in conjunction with a pelvic exam and it looks for abnormal cells that may be found in the cervix and may be precancerous or cancerous. The earlier cervical cancer is detected, the better the prognosis, making regular screenings very important. Doctors generally recommend women have regular Pap tests starting at age 21. Women should repeat Pap testing every three years from the ages of 21-65.
Cervical Cancer Survivor, Hannah Park, Was Shocked After Her TikTok Video Went Viral. "I Never Expected Anything Like That to Happen at All."
Keeping a Positive Attitude Through Cancer
We love to see this granny's positive attitude as she relishes the joys of life, even while fighting cancer. Colorectal surgeon Dr. Zuri Murrell explains in an earlier interview how staying positive while fighting cancer can help. He says, "My patients who thrive, even with stage 4 cancer, from the time that they, about a month after they're diagnosed, I kind of am pretty good at seeing who is going to be OK."
Related: A Major Step in the Cancer Journey: Learning to Deal With Vulnerability
"Now doesn't that mean I'm good at saying that the cancer won't grow. But I'm pretty good at telling what kind of patient are going to still have this attitude and probably going to live the longest, even with bad, bad disease," says Dr. Murrell. "And those are patients who, they have gratitude in life."
Learn more about SurvivorNet's rigorous medical review process.