Charles Grodin Passes from Bone Cancer
Actor Charles Grodin died today after a battle with bone cancer; he was 86 years old.
Approximately  3,610 new cases of bone-related cancers will be diagnosed in the U.S. this year.
Coping with cancer-related loss can be helped with resources like therapy.
Actor Charles Grodin passed today at 86 following a battle with bone marrow cancer. The actor, known for his comedic work, starred in hit comedies such as
The Heartbreak Kid 
and 
Beethoven.
Grodin died at home in Wilton, Connecticut his son, Nicholas Grodin, said.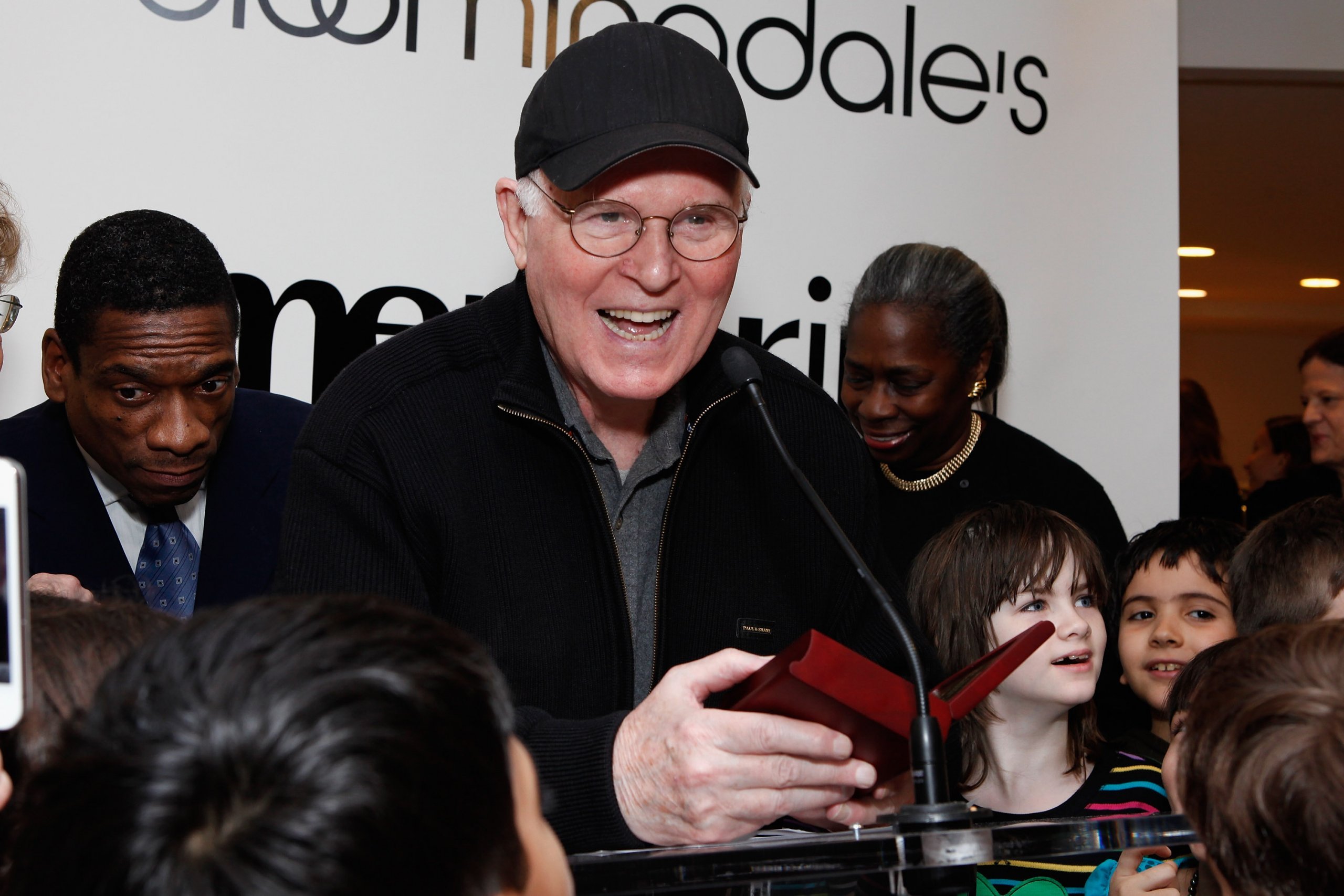 Grodin cut his teeth on acting in the 1960s when he appeared in TV shows, and bit parts in films, like Rosemary's Baby in 1968. He was known for his deadpan expression, often showcased when he appeared on The Late Show with David Letterman. Actor/comedian Steve Agee shared the famous clip calling Grodin "an absolute genius."
RIP Charles Grodin, an absolute genius pic.twitter.com/11YBdTYrdD

Read More

— Steve Agee (@steveagee)

May 18, 2021

Understanding Bone Marrow Cancer

According to the American Cancer Society, the most common cancer that starts in the bone marrow and causes bone tumors is called multiple myeloma. It was not specified which type of bone marrow cancer Grodin had.

Multiple myeloma is a rare type of blood cancer. When you have this cancer, white blood cells called plasma cells (the cells that make antibodies to fight infections) in your bone marrow grow out of proportion to healthy cells. Those abnormal cells leave less room for the healthy blood cells your body needs to fight infections. They can also spread to other parts of your body and cause problems with organs like your kidneys.

Another cancer that starts in the bone marrow is leukemia.

Chronic lymphocytic leukemia (CLL) is a type of cancer that starts in bone marrow, the spongy tissue in the center of your bones where new blood cells are made. CLL affects the immature blood cells that give rise to white blood cells called lymphocytes, which help your body fight infections.

Scientists don't know exactly what causes CLL. A genetic change in white blood cells causes them to become abnormal and to divide faster than usual. These abnormal cells crowd out healthy cells. Eventually, so many of the cancer cells are produced that they start to spread to other organs.

Acute myeloid leukemia (AML) is the most common type of leukemia in adults. Rarely, children also get AML. This disease is caused by DNA damage to the cells in your bone marrow that give rise to blood cells. Red blood cells carry oxygen to tissues, white blood cells fight infections as part of the immune system, and platelets help stop bleeding. Those cells are damaged in AML, and the damage results in an overproduction of unnecessary white blood cells.

Sometimes lymphomas, which more often start in lymph nodes, can also start in the bone marrow.

Related: Did You Know Actor Tom Hanks' First Wife, Samantha Lewes, Battled Bone Cancer? Resources For Coping When A Spouse Has Cancer

Bone marrow cancer treatments can include chemotherapy, corticosteroids, radiation or a stem-cell transplant.

One Tough Cookie: Resilient 8-Year-Old Who Overcame Ewing Sarcoma Sells More Than 32,000 Boxes of Girl Scout Cookies To Break Record

Coping with Cancer Loss

Whether it's a beloved actor you admire, or someone even more near and dear to your heart, coping with a cancer loss is difficult. Many people find therapy to be helpful. Camila Legaspi was in high school when she lost her mom to breast cancer. She says, "Therapy saved my life. I was dealing with some really intense anxiety and depression at that point."

"It just changed my life, because I was so drained by all the negativity that was going on," she says of the decisions to seek help. "Going to a therapist helped me realize that there was still so much out there for me, that I still had my family, that I still had my siblings. The reality is, is when you lose someone, it's really, really, really hard. And it's totally OK to talk to someone. And I'm so happy that I talked to my therapist. Keep your chin up, and it's going to be OK," she says.

Learn more about SurvivorNet's rigorous medical review process.