Remember The Scarecrow: Ray Bolger
Actor Ray Bolger died of bladder cancer on January 15, 1987, at age 83 after a brief battle with the disease. He's best known for playing Scarecrow in the seminal film The Wizard of Oz. 
Treatments for bladder cancer can include surgery, biological therapy, chemotherapy, and in some cases, immunotherapy.
Chemotherapy is the foundation of treatment for advanced bladder cancer because it kills cancer cells throughout your body.
Today in 1987, the last surviving member of the main characters of 
The Wizard of Oz 
passed away from bladder cancer, and the world lost its most famous scarecrow – or, Ray Bolger.
Read More
Raymond Wallace Bolger died at age 83 in Los Angeles after a brief battle with bladder cancer. Diagnosed in 1986, he passed on January 15, 1987.
Related: After Almost Dying of Bladder Cancer and Spending 34 Years as a Psychiatrist, British Man Becomes an Actor at 63: 'I Feel Most Real On Stage'
Bolger enjoyed a long and robust career as a performer, and from 1953 to 1955 he even had his own TV show, The Ray Bolger Show. He also appeared as a guest on costar Judy Garland's 1960's program, The Judy Garland Show. Together, quite adorably, they relived their film magic and performed If I Only Had a Brain together for the audience.
The Immortal Life of Ray Bolger
Bolger, a Massachusetts native, was an actor, dancer, and singer, who started his career in Hollywood's silent film era. He was especially known for his dancing skills, which were seen on display in films like The Harvey Girls (1946) and MGM's 1939 touchstone film, The Wizard of Oz.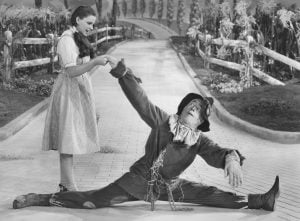 Bolger's character, Scarecrow, was ranked among the "most beloved movie characters of all time" by AMC and the American Film Institute. It's easy to see why. Bolger's ease, humor, and good nature shone through onscreen and came more fully into color – like Dorothy stepping into Oz – with each scene.
Bolger and Garland dazzled on camera together, and their connection was a genuine one. When Garland passed away in 1969 from an accidental overdose at the young age of 47, Bolger was the only one of her Oz costars who attended her funeral. Along with Over the Rainbow composer Harold Arlen, Bolger attended to pay his respects to the actress who helped make him a name and face that would live on forever.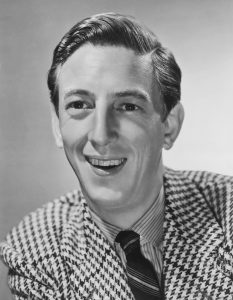 Bolger said he never got any residuals from The Wizard of Oz when it was licensed to TV stations. When asked about this, he reportedly said, "No [residuals], just immortality. I'll settle for that."
Treating Bladder Cancer
Treatments for bladder cancer can include surgery, biological therapy, chemotherapy, and in some cases, immunotherapy. In an earlier interview, Johns Hopkins medical oncologist Dr. Jeannie Hoffman-Censits explains using immunotherapy for this type of cancer.
Related: Distressed Director's Bladder Cancer Goes Untreated For 18 Months After Doctors Misdiagnose Him With Overactive Bladder
"Immunotherapy is a really powerful tool that we use in urothelial cancer in all different disease states. There's probably hundreds of clinical trials ongoing really, if you look at it," she says.
Related: Why I'd Choose a Clinical Bladder Cancer Trial For Myself
"So, at least for advanced urothelial cancer, the disease that I treat, the current indication for both pembrolizumab and atezolizumab is front line. If someone is not a chemotherapy candidate at all, or if a tumor biomarker shows that the tumors PD-L1 positive, it can be considered in the front line. Maintenance therapy has been FDA approved with a survival benefit," says Dr. Hoffman-Censits.
Dr. Jay Shah, an associate professor at Stanford University and a cancer surgeon at the Stanford Cancer Center, says in an earlier interview that the treatment path for bladder cancer is important, and equally as important is where you get treatment.
"You want to give the patient the best chance at defeating this cancer, but you don't want to make the patient so weak or harm them from treatment that they don't do well," he explains. "This is where the expert knowledge at cancer centers comes in particularly handy." Dr. Shah advocates for patients using specialized cancer centers, versus regular hospitals.
Immunotherapy is Considered a "Powerful Tool" to Treat Bladder Cancer
When Bladder Cancer Spreads
In an earlier interview, Dr. Arjun Balar, assistant professor of medicine and director of the Genitourinary Cancer Program at the NYU Perlmutter Cancer Center, tells SurvivorNet that for advanced bladder cancer, "We have to take a systemic approach, which means treating the whole body."
Dr. Balar says that platinum-based chemotherapy is still the backbone of treatment for advanced bladder cancer. But more and more, doctors are using immunotherapy.
Dr. Shah recommends that people with late-stage bladder cancer gather an expert treatment team. "This is where the expert knowledge at cancer centers comes in particularly handy," he says.
My Bladder Cancer Has Spread. What Are My Options?
Learn more about SurvivorNet's rigorous medical review process.