Dealing With A Heart Condition And Staying Active
The former "Real Housewives of New York" star Bethenny Frankel says she has been looking bloated recently because of symptoms from a heart condition called postural orthostatic tachycardia syndrome (POTS), which effects blood pressure and can cause fatigue and dizziness, according to the heart experts at the Cleveland Clinic.
The symptoms of POTS can occur when transitioning from sitting or lying down to standing up.
Frankel was diagnosed with a type of skin cancer called basal cell carcinoma in 2017. She had surgery to remove the cancer, and she's since advocated for skin protection.
Following her cancer battle, the 52-year-old star cut down her alcohol intake due to other "medical issues." She had uterine fibroid tumors surgically removed last year.
Bethenny Frankel, "Real Housewives of New York" alum, mother and entrepreneur, has taken to social media to reveal that her face may have been looking a little "different" in her recent videos because of symptoms from a heart condition called POTS syndrome, which effects blood pressure.
While on vacation in Aspen, Colorado, the 52-year-old explained how she's been struggling with worsened symptoms of postural orthostatic tachycardia syndrome (POTS), a condition that causes your heart to beat faster than normal when standing up, leading to dizziness, fainting and shortness of breath, according to the Cleveland Clinic. Around 1-3 million people in the U.S. have POTS.
Read More
Frankel,  who has advocated for skin protection after battling skin cancer, directly addressed "some comments about my face looking different" and offered a candid explanation, not hiding her health struggle. "I'm bloated, swollen and I've gained 4 lbs in 3 days because my body is desperately hanging on to any water it can," Frankel wrote in an Instagram post, alongside a video of her talking about her symptoms. The Cleveland Clinic says that bloating can be a symptom of POTS. "A while back I shared what has been a serious battle with POTS," she said, adding this it has been "drastically exacerbated" by COVID-19. "I know there are many of you out there, so thanks for all of the information. It's certainly a condition to manage," she continued.
"I suffer from chronic severe dehydration. I have always experienced extremely low blood pressure and dehydration, but it's gotten exponentially worse."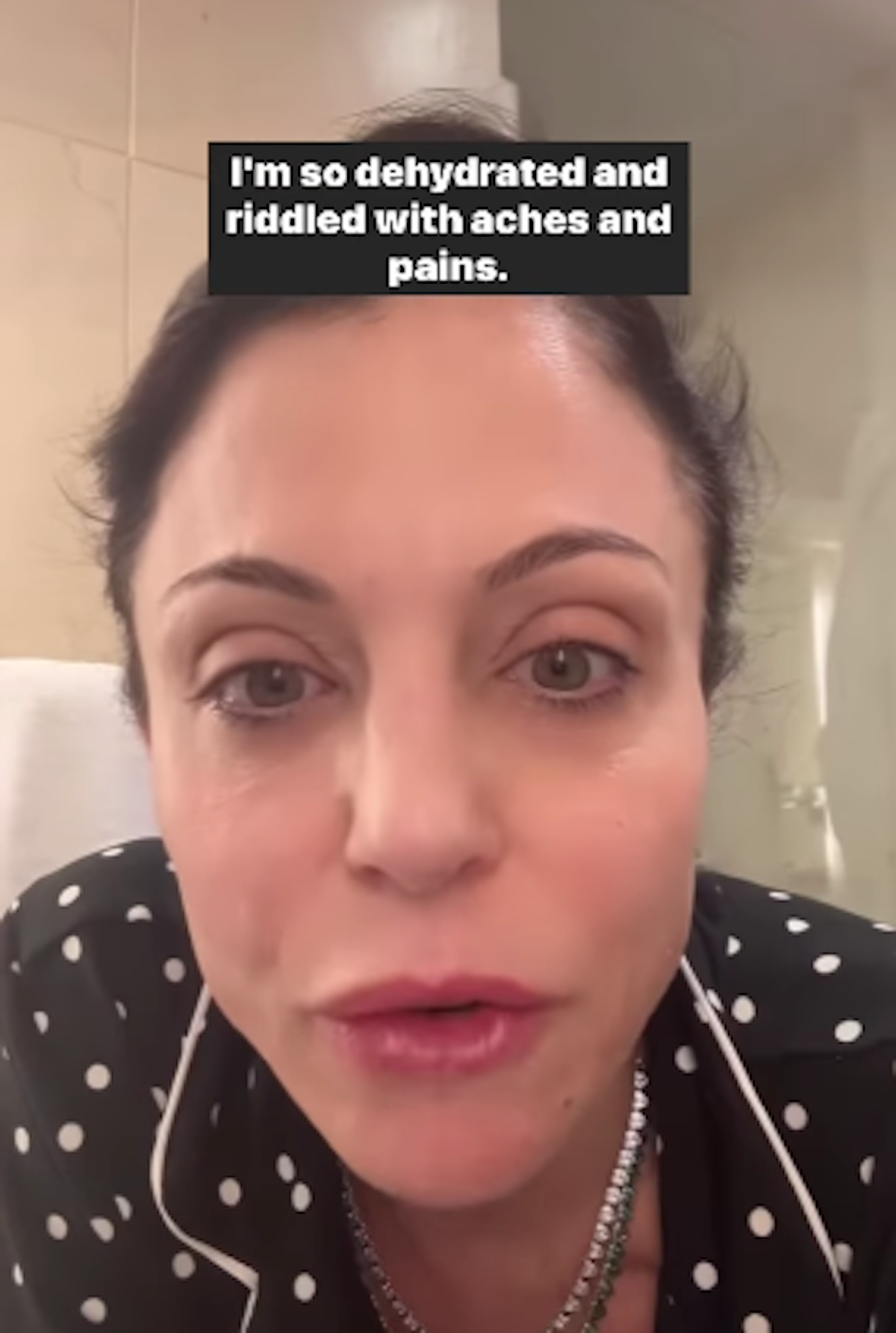 Frankel said her symptoms have persisted despite her efforts to stay hydrated, get IV's, and avoid alcohol for the past six months.
"Altitude and a dry climate (in my favorite place in the world to do my favorite sport) present additional challenges," she concluded in the post's caption. "PS. When you comment on someone's physical appearance, you may not know exactly what they're enduring personally, physically and emotionally."
In the footage, shared by Frankel on Thursday, the former Housewife admitted she's "messed up" and "riddled with aches and pains," insisting she's tried to combat her symptoms with Pedialyte, water, Kombucha, and coconut water.
Just hours after revealing why her appearance has changed due to her health struggle, Frankel shared a photo of herself outside and smiling.
"Despite the health challenges of being in the mountains, I am so grateful to be able to experience such a beautiful place and indulge in my favorite pastime and sport-snowboarding," she captioned the post. "The health struggle is real, but the joy of the ride almost makes it worth it."
Prioritizing health and activity is so important as we strive to be our healthiest for our children and families," Frankel, wearing a large hat and white-and-black fuzzy jacket, concluded.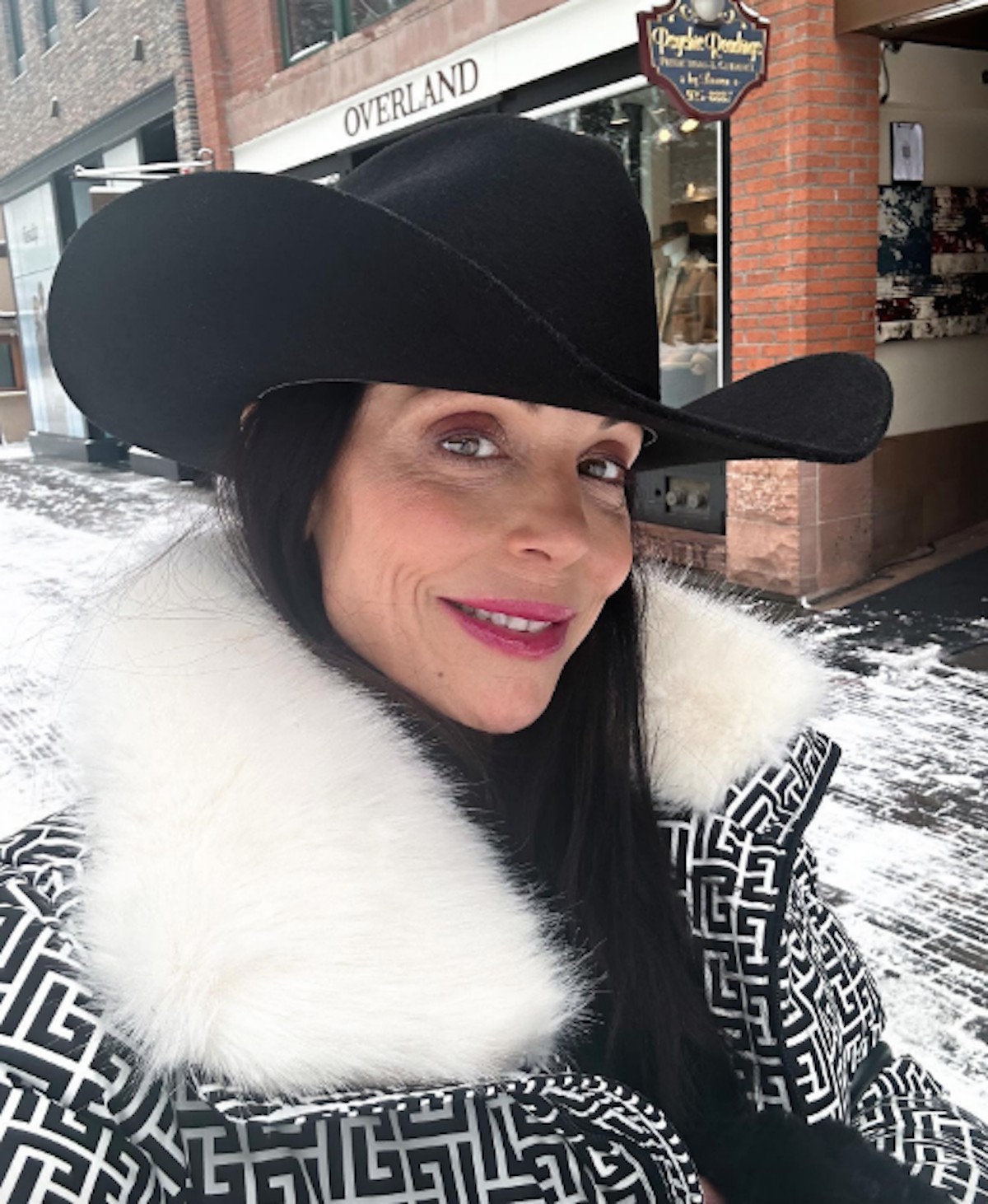 Frankel's battle with POTS Syndrome comes just months after she said she was cutting back on her alcohol intake in an interview on PEOPLE's Every Day podcast.
Speaking to podcast host Janine Rubenstein, Frankel admitted, "I stopped drinking hard alcohol. I just drink the occasional wine. It's because of some medical issues, and I've been really on the case of getting to the bottom of some medical challenges I've experienced."
She decided to change her drinking habits after she had uterine fibroid tumors surgically removed earlier in the year.
Does Alcohol Impact the Risks for Colon and Other Cancers?
What is Postural Orthostatic Tachycardia Syndrome (POTS)?
Frankel, who recently launched Bethenny Swimwear – her first collection of bathing suits with American free-to-air television network HSN, is currently battling postural orthostatic tachycardia syndrome (POTS).
According to Cleveland Clinic, having POTS means "your body can't coordinate the balancing act of blood vessel constriction (squeezing) and heart rate response" when you go from sitting or lying down to standing up. Your blood pressure can't stabilize, and you could experience symptoms like lightheadedness or fainting immediately or a few minutes later.
A significant portion of people with POTS are females between the ages of 15 and 50 years old. However, men have also been reported to have the condition.
Cleveland Clinic explains the meaning behind POTS as:
Postural: relating to the position of your body
Orthostatic: relating to standing upright
Tachycardia: a heart rate over 100 beats per minute
Syndrome: a group of symptoms that happen together
Symptoms of POTS can vary person to person and include:
Dizziness or lightheadedness, especially when standing up, during prolonged standing in one position or on long walks
Fainting or near fainting
Forgetfulness and trouble focusing
Heart palpitations or racing heart rate
Exhaustion/fatigue
Feeling nervous or anxious
Shakiness and excessive sweating
Shortness of breath
Chest pain
Headaches
Feeling sick
Bloating
A pale face and purple discoloration of your hands and feet if they're lower than the level of your heart
Disrupted sleep from chest pain, racing heart rate, and excessive sweating during sleep
While there is no cure for the condition, lifestyle changes and various treatments can help with managing POTS symptoms.
Bethenny Frankel's Cancer Journey
Frankel was diagnosed with skin cancer in 2017 after noticing a spot on her face that was growing.
"I had a growth on my face that was enlarging. I guessed it to be a basal cell carcinoma and had it lanced and removed," Frankel told PEOPLE in 2017. "The doctor confirmed it is indeed basal cell carcinoma, a form of skin cancer, and says while it is cancer, I am lucky to have it removed — so it won't affect my overall health."
For treatment, she underwent an operation called Mohs surgery, followed by plastic surgery to address any scars. Mohs surgery is a microscopically-controlled surgery where thin layers of skin cancer tissue are removed until the surgeon reaches clear tissue in order to hopefully ensure that all the cancer is removed.
"You're able to remove a very conservative margin around the cancer and study it in essentially real-time," Dr. Sumaira Aasi, a Professor of Dermatology and Director of Mohs and Dermatologic Surgery at Stanford, previously told SurvivorNet. "And we continue to repeat the process until the cancer is out."
After treatment, Frankel was cancer-free and became an advocate for skin protection.
RELATED: Will COVID-19 Actually Lead To More Skin Cancers? Experts Suspect That More Time Inside Increases Risk
"I am extremely lucky to have caught it in time, and it just goes to show you have to know your body and be very aware of any changes," she said. "This was a sharp reminder why it is so important that I religiously wear large hats to cover my face and reapply sunscreen.
"Always make sure to rub in spray-on sunscreen on your kids — spraying it on by itself doesn't cover them enough. Apply it thoroughly every two hours and check the expiration dates as sunscreen does expire; and sit in the shade whenever possible."
Understanding Skin Cancer
The Skin Cancer Foundation estimates that over 5 million cases of skin cancer are diagnosed in the United States every year, making it the most common cancer in the United States.
Skin cancers more commonly occur on parts of the body that tend to get more sun, like the face, head, neck and arms, but they can develop anywhere on the body – including places like the bottoms of your feet, your genitals and inside your mouth.
Top 5 Ways to Protect Your Skin From Skin Cancer
Dr. Dendy Engelman, a board-certified dermatologic surgeon at Shafer Clinic Fifth Avenue, previously spoke with SurvivorNet about how to best reduce your risk of developing skin cancer. Here are her top five ways to try to avoid the disease:
Avoid sun during peak hours: 10 a.m. to 2 p.m.
Wear a wide brimmed hat and sunglasses to protect the tops of our heads, the tops of our ears and the delicate area around the eye.
Wear at least SPF 30 sunscreen and make sure to reapply every two hours or after excessive sweating or swimming.
Have yearly skin checks (with a professional) because it's difficult to evaluate areas all over the body.
Avoid tanning beds. There are no "good" tanning beds, and they can significantly increase your risk of skin cancer.
And though the upcoming summer months may require extra skin protection, it's important to remember that you are, in fact, at risk of developing skin cancer all year round.
RELATED: Don't Forget Sunscreen When You Hit the Slopes! Skin Cancer Poses a Risk Year Round, Here's Why
"My patients ask me all the time, 'Do I really need sunscreen every day, all year round?' The answer is yes," Dr. Engelman previously told SurvivorNet. "People think they only need sun protection when they're in the bright, warm sunshine. But the reality is, we can get sun damage at any time throughout the year, even in the cold, wintry months. Think about when you go skiing. That's a very high risk. Even though it's cold, our skin should be protected."
Contributing: SurvivorNet Staff
Learn more about SurvivorNet's rigorous medical review process.
---