Coping With Body Changes During Treatment
'Real Housewives of Beverly Hills' reality TV star Teddi Mellencamp, 42, is finding strength in the scars left behind amid her ongoing melanoma treatment. She's battled multiple bouts with melanoma in recent years.
Melanoma is a type of skin cancer that starts in the same cells that give your skin, hair, and eyes their color.
A major health challenge can impact your body physically and emotionally, causing noticeable changes to your appearance.
Dr. Marianna Strongin encourages cancer warriors to take ownership of the parts (or parts) of their bodies impacted mainly by cancer treatment. She says although they may represent "fear and pain," they may also represent "strength and courage."
After melanoma is surgically treated, sometimes additional therapy is given, known as adjuvant therapy.
"Real Housewives of Beverly Hills" star Teddi Mellencamp, 42, is determined not to be defined by her scars because of melanoma. The reality TV star has had roughly a dozen bouts with the dangerous form of skin cancer.
After briefly lamenting the reddish scarring and blemishes on her upper back and shoulder because of melanoma treatment, she's learning to embrace the skin she's in. She now claims that her melanoma journey has made her a stronger person.
Read More
Experts say your body may undergo some visible and invisible changes while battling cancer, and learning to cope with those changes has wide-ranging benefits.
View this post on Instagram
Mellencamp shared a photo of herself in a gorgeous black dress while staring into a mirror. As she stood with her back to the camera, which snapped the photo for Instagram, she captioned the post conveying her grit and determination to continue fighting melanoma physically and mentally.
"Objects in the mirror are stronger than they appear," Mellencamp captioned her post.
The popular Housewives star says she wants to publicly share her skin cancer journey with her supportive fans because she wants to spread awareness about the dangerous skin condition. Online supporters like Instagram user Lu Galicia.
"Powerful caption. We are praying for you, Teddi," Galicia wrote.
"U are stronger than u know! Here's to all of us survivors," Instagram user Robbin Kuflik-Sigman wrote.
Mellencamp was widely considered the face of "Real Housewives of Beverly Hills" (RHOBH) during her time on the show. The reality show is about a group of wealthy women living a lavish lifestyle in Beverly Hills. Mellencamp left RHOBH in 2020. She's also the daughter of Grammy-award-winning singer John Mellencamp.
The reality TV star previously said she has undergone melanoma immunotherapy to treat her skin.
"It's been 12 days since I started the immunotherapy cream on my shoulder, and sadly, it has not blistered yet. Blisters = it's working. So my doctors are upping the dosage in the hopes that kicks it into gear," Mellencamp wrote in an Instagram caption.
Immunotherapy helps patients fight melanoma by enabling their own antibodies to attack cancer cells. While we don't know the exact type of immunotherapy Mellencamp uses for treatment, several medications are available to patients. Some people may not be candidates for this therapy, and side effects vary from person to person.
"When immunotherapy came on the market, it was such an exciting time for everyone involved in the care of melanoma, the main reason being that it went from this scary unmanageable cancer with no treatments to one that could potentially have a long-lasting result with patients absolutely never having to worry about their melanoma," explains Dr. Cecilia Larocca, a dermatologist at Dana Farber Cancer Institute.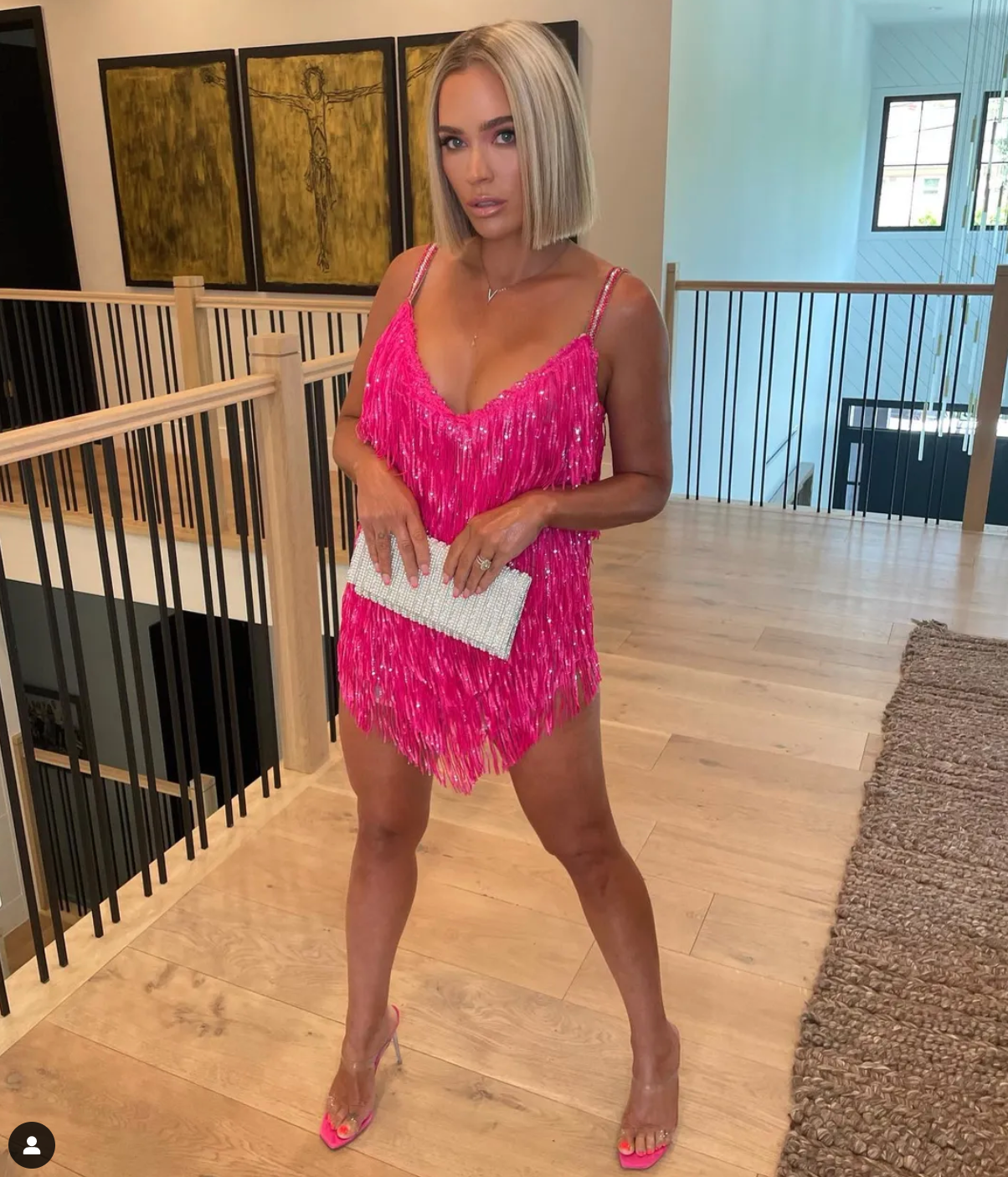 She indicated a possible skin graft is on the table as she and her medical team continue trying to treat her skin condition.
"We are going to have to take the next steps – which is a full skin graft of my shoulder, taking the skin from my lower abdomen. Let's just say I have never prayed so hard for some blisters," Mellencamp added, hinting at the next phase of her journey to recovery.
How to Cope with Body Changes Amid Cancer Treatment
When you are in the middle of a health challenge, you may notice some physical changes in your body. The changes may include weight gain or loss, hair loss, or something invisible to the naked eye. In Mellencamp's case, the scarring on her back is a constant reminder she's in the middle of her journey to recovery.
One way you can prepare yourself for possible body changes during cancer treatment is to understand changes are possible but also temporary. It also helps to build up your self-confidence. Your support group filled with loved ones can help you during this stage of your journey.
WATCH: Dealing with body image during cancer treatment.
While surgery, chemotherapy, and radiation are treatment examples that can cause visible changes to your physical appearance, other treatments that are less noticeable include endocrine or hormone therapy.
Hormone therapy "slows or stops the growth of hormone-sensitive tumors by blocking the body's ability to produce hormones," according to the National Cancer Institute.
While specific side effects depend on the drug you take, general symptoms related to hormone therapy can include low sex drive, hot flashes, weight gain, weakening of the bones, fatigue, and others, according to Cancer.net.
Psychologist Dr. Marianna Strongin shares with SurvivorNet some additional tips cancer warriors can explore to help manage the emotional toll body changes can have during treatment.
Dr. Strongin encourages cancer warriors to take ownership of the part (or parts) of their body impacted mainly by cancer treatment. She says although they may represent "fear and pain," they also represent "strength and courage."
"Research has found that when looking in the mirror, we are more likely to focus on the parts of our body we are dissatisfied with, which causes us to have a negative self-view and lower self-esteem. Therefore, I would like you to first spend time gazing at the parts of your body you love, give them time, honor them, and then thank them," Dr. Strongin said.
Dr. Strongin then suggests looking at the part or parts of your body impacted by the cancer or cancer treatment. She recommends creating a regular practice of accepting your body image because it helps you accept your cancer journey emotionally and physically.
"As you allow yourself to spend more time looking at all of you, you will begin having a new relationship with your body. It may not happen immediately, but with time, you can begin honoring and thanking your new body," Strongin adds.
Understanding Melanomas
Melanoma starts in the same cells that give your skin, hair, and eyes their color. In melanoma, the cells change in a way that allows them to spread to other organs.
Changes to a mole you've had for a while or a new growth on your skin could be signs of melanoma, according to SurvivorNet's experts. You'll want to watch them and tell your doctor about any changes you notice.
You're most likely to find melanoma on sun-exposed skin areas like your face, neck, arms, and legs. Surprisingly, you might also find them in other places as well, like:
The palms of your hands or soles of your feet
On your eyes or mouth
Under your nails
WATCH: How do you perform a skin check using the ABCDEs?
SurvivorNet experts recommend avoiding unprotected sun exposure because ultraviolet (UV) radiation can lead to melanoma. Tanning beds pose ultraviolet radiation risks for skin cancer and should be avoided. Many dermatologists recommend using spray tans to reduce the risk of melanoma skin cancer.
The most important thing to look out for when it comes to finding melanoma is a new spot on your skin or a spot that is changing in size, shape, or color, SurvivorNet's medical experts say.
Treatment options for melanoma include targeted therapy and immunotherapy, which give people a better chance of living a long and healthy life than ever before. If you're diagnosed with melanoma, there's a good chance surgery will be the treatment your doctor recommends. Cancer removal usually leads to a cure in the early stages of the disease. After surgery, the removed tissue and lymph nodes are examined to measure the melanoma and determine if it has clear margins. Clear margins mean the cells around the area of tissue that was removed don't contain any melanoma. When no cancer cells are left around the removed area, your cancer is less likely to return.
For melanoma patients who need additional treatment after surgery, they are likely to receive adjuvant therapy (treatments administered after surgery). Adjuvant therapy is designed to improve outcomes and decrease the risk of recurrence. The Food and Drug Administration (FDA) has approved some adjuvant therapy treatments for melanoma, which include:
Pembrolizumab (Keytruda) – This medication is an immunotherapy that helps your immune system attack and kill cancer cells. It is a PD1 inhibitor drug that works by blocking the PD1 pathway used by cancer cells to hide from the immune system.
Nivolumab (Opdivo) – Another form of immunotherapy, nivolumab is a PD1 inhibitor that works similarly to pembrolizumab.
Dabrafenib (Tafinlar) and trametinib (Mekinist) combination – This is a targeted therapy combo for patients with a BRAF V600E/K mutation fueling their cancer. About 50% of melanomas have BRAF mutations.
Ipilimumab (Yervoy) – This medication is also an immunotherapy. Ipilimumab works by blocking CTLA4 protein, which is found normally on T-cells, and keeps immune cells alert to fight off cancer cells and stop their growth.
Interferon alpha (FDA-approved, but no longer recommended by the National Comprehensive Cancer Network (NCCN) Melanoma Panel.)
Questions to Ask Your Doctor
If you are diagnosed with skin cancer, you may have some questions for your doctor. SurvivorNet suggests some of the following to help you on your cancer journey.
What type of skin cancer do I have?
What treatment options exist for my type of melanoma?
Will insurance cover this treatment?
Would treatment through a clinical trial make sense for me?
What resources exist to help manage my anxiety because of this diagnosis?
Learn more about SurvivorNet's rigorous medical review process.
---