Nora's Quiet Cancer Battle
Writer Nora Ephron passed in 2012 after a private battle with acute myeloid leukemia (AML).
Upon AML diagnosis, doctors try to pinpoint a patient's genetic subgroup and develop a specialized treatment plan. Treatments include chemotherapy, stem cell transplant, and drug therapies that target specific genes and proteins.
Many people find it helpful to speak with a therapist after a cancer diagnosis.
Nora Ephron was a titan of a writer, penning hits like 
Sleepless in Seattle 
and 
Heartburn 
and 
You've Got Mail, 
and she quietly and elegantly battled acute myeloid leukemia (AML).
Ephron passed June 26, 2012 after a private battle with the disease.
Read More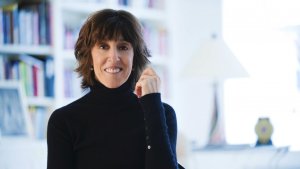 Nora Ephron's Cancer & Understanding AML
Nora Ephron was diagnosed with myelodysplastic syndrome (MDS), a pre-leukemia condition, four years before her death. Her oncologist, Dr. Gail J. Roboz, director of the leukemia program at Weill Cornell Medical College and NewYork-Presbyterian Hospital at the time, spoke with The New York Times shortly after her death, saying Ephron's cancer was "not a readily classifiable type."
"Biologically, the disease is complicated," Dr. Roboz said, "and we don't have very accurate ways of predicting for some patients whether this is going to be a condition that they can hang out with for a while."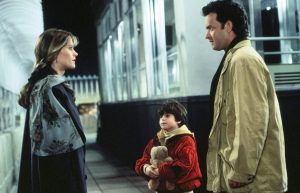 Nora Ephron's MDS developed into acute myeloid leukemia six months before her death. After several months of battling the disease, Dr. Roboz said that Ephron's body was unfortunately unable to fight off a case of pneumonia. AML is one of the most common types of leukemia in adults, but is rare overall, accounting for only about 1% of all cancers, according to the American Cancer Society.
AML attacks the bone marrow, which produces red blood cells, white blood cells, and platelets. These vital cells deliver oxygen to the tissues, fuel the immune system, and regulate blood clotting. When cancer attacks the bone marrow, the production of these cells is disrupted, devastating the body's ability to function properly.
Crucial to determining the individual treatment path for each patient with AML, is knowing their prognostic subgroup, says  Dr. Roboz.
Through cytogenetics — a branch of genetics that studies DNA structure — physicians will examine the types of chromosomes within patients in order to identify their AML subgroup. These prognostic subgroups reveal cytogenetic information, molecular genetic information, and gene mutations.
"In AML, although the majority of patients have normal chromosomes, that is associated with what is termed as an 'Intermediate prognosis,' which means that the treatment pathway is going to be different from what we would use for these so-called 'good prognosis AML subgroups,'" Dr. Roboz says. Treatment plans include chemotherapy, stem cell transplant, and drug therapy.
After AML diagnosis ask, "which subgroup of AML am I in?" says Dr. Gail Roboz.
Keeping a Cancer Battle Private
Nora Ephron kept her disease secret for two main reasons, her son later revealed: First, to protect her ability to work. And second, she believed cancer was a "conversation killer" — and nobody loved sparkling dialogue more than Ephron. While she managed a precursor to the disease for several years, when AML emerged in the last six months of her life, she was unable to fight off a final case of pneumonia.
It's important to do what feels right to you after your diagnosis, and not cave into any pressure to share your diagnosis with others before you're ready or to share it more widely than you'd like. You have autonomy over your health and the sharing of any news related to it. Dr. Marianna Strongin, a licensed clinical psychologist and founder of Strong In Therapy Psychology, tells SurvivorNet that whether someone shares this heavy news is their personal preference.
"I recommend sharing, I'm a therapist," Strongin says with a laugh, "but to whom and how many people is up to the person (with cancer)." Many people find it helpful to speak with a therapist, as Strongin recommends. It can help with navigating emotions like grief, depression, and anxiety after a cancer diagnosis.
Dealing With Grief After a Cancer Diagnosis
SurvivorNet reporter Constance Costas contributed to this article.
Learn more about SurvivorNet's rigorous medical review process.