Sunday Burques & Getting Help With Esophageal Cancer
Former 'Survivor' contestant Sunday Burquest died of esophageal cancer at the age of 50 on April 18, 2021.
She previously overcame breast cancer, which she was diagnosed with in 2012, before her appearance on the reality show in 2016. Then in 2018, she received a dual diagnosis of esophageal and ovarian cancer.
In order to better understand this disease, we've put together an entire section of information featuring top experts, which you can find here.
And for anyone fighting cancer, SuvivorNet has put up a clinical trial search tool specially designed for you. You may see new results over the course of several days as new clinical trials are added daily. You can also use clinicaltrials.gov, which is the national registry of trials, but it's vast and a bit hard to navigate.
Sunday Burquest
, who was a former contestant on "Survivor" during the Millennials vs. Gen. X season in 2016, passed away at age 50 on April 18, 2021, after battling advanced esophageal cancer. While there has been some very small progress, it's a reminder that this is a cancer where much more needs to done it comes to research and creating a better prognosis and quality of life for patients.
Burquest, who was first diagnosed with stage 3 breast cancer in 2012 and overcame the disease before her appearance on "Survivor" in 2016, received a duel diagnosis in 2020 of esophageal and ovarian cancer – something she didn't let bring her down.
Read More
She revealed at age 49 that she was diagnosed with both cancers on June 7, 2020. Wearing a shirt with the words "I survived esophageal and ovarian cancer," the former reality show contestant, who ultimately placed seventh on "Survivor," said in an
Instagram
video: "You know how they say when it rains it pours? Well, it really poured on me today."
RELATED: Surgery for Esophageal Cancer — What are the Potential Complications?
After pointing out what the message on her shirt reads, she added: "When did I survive that? Well, I'm going to do it right now because today I was told that I had both. That esophageal cancer started and traveled to my ovary. And it's not a super great thing, of course, and not fun to hear, but I know that I've already survived cancer once and I will survive it again. Which is why I'm wearing this shirt."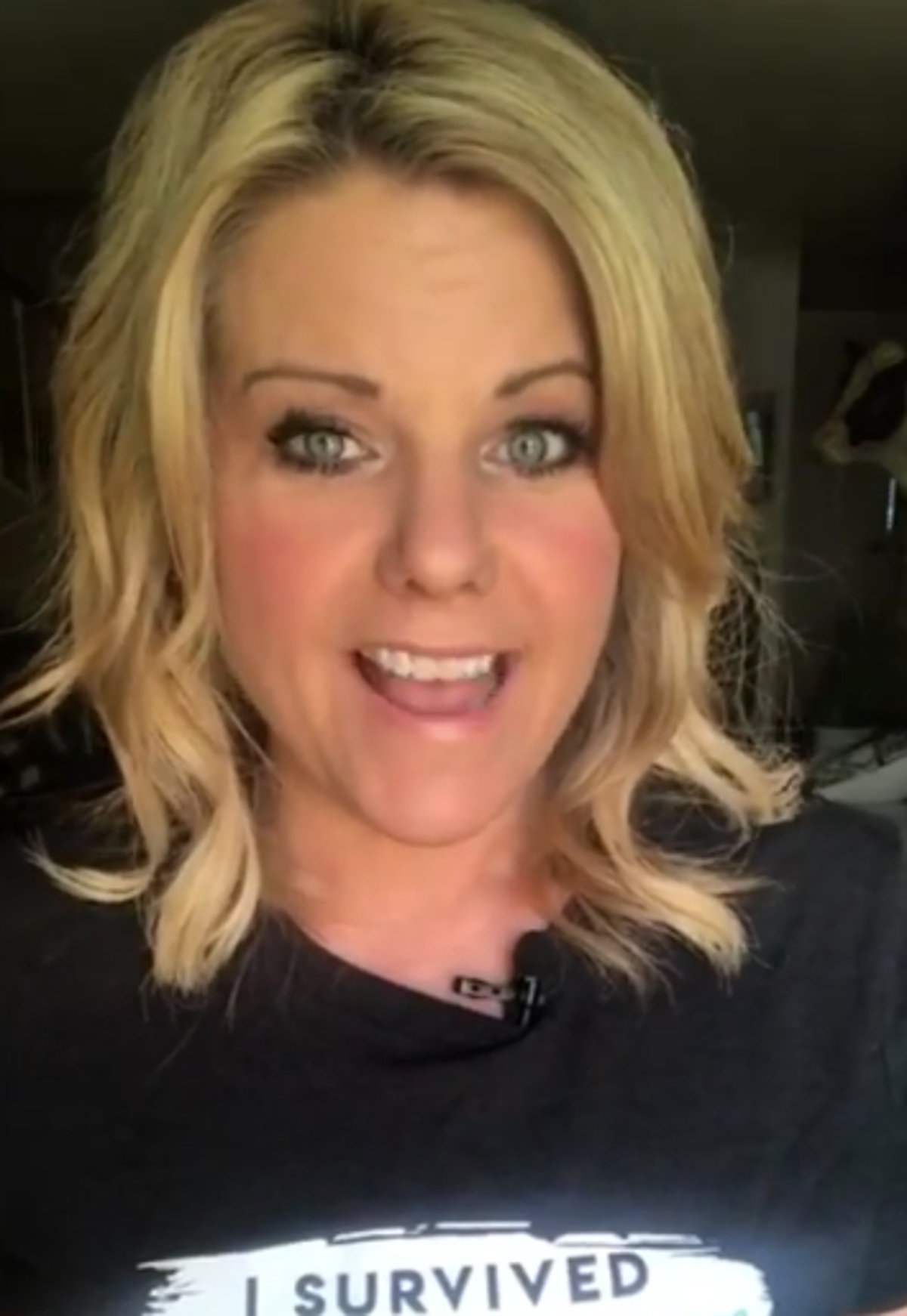 Burquest, who is survived by her husband and four children, told PEOPLE at the time of her diagnosis in 2020 that she will remain optimistic and live life to her fullest despite the cards she's been dealt.
"No one knows how much time you have left. Accidents can happen. Miracles can happen. Someone healthy can die unexpectedly, and someone sick can live for much longer than expected," she told the news outlet. "So I don't think of this as a death sentence; I think of this as something that has happened, and is now a part of my life. And I'm going to live my life as fully as I can."
Related: New Hope For Esophageal Cancer Patients — Immunotherapy Opdivo Approved For Treatment Of Advanced Esophageal Cancer
Aside from her popularity on "Survivor," Burquest was an author, speaker, and former youth pastor for Living Word Christian Center's Northwest campus in Rogers, Minnesota.
"Your faith was as powerful as your fight," the Living Word Northwest wrote in an Instagram post following her death. "It was an honor to call you a friend and a blessing to have you as part of our Northwest family."
In the wake of her death, Burquest's daughter Kennedy shared a loving dedication to her mother on Instagram.
"To my unbelievably beautiful mama, Thank you. Thank you for fighting as hard as you did for as long as you did. Thank you for being a best friend, a role model, a sister, and my mother all in one," Kennedy Burquest wrote.
"I know one day we will meet again. Until then, I'll spend every minute missing you, and trying to make you proud."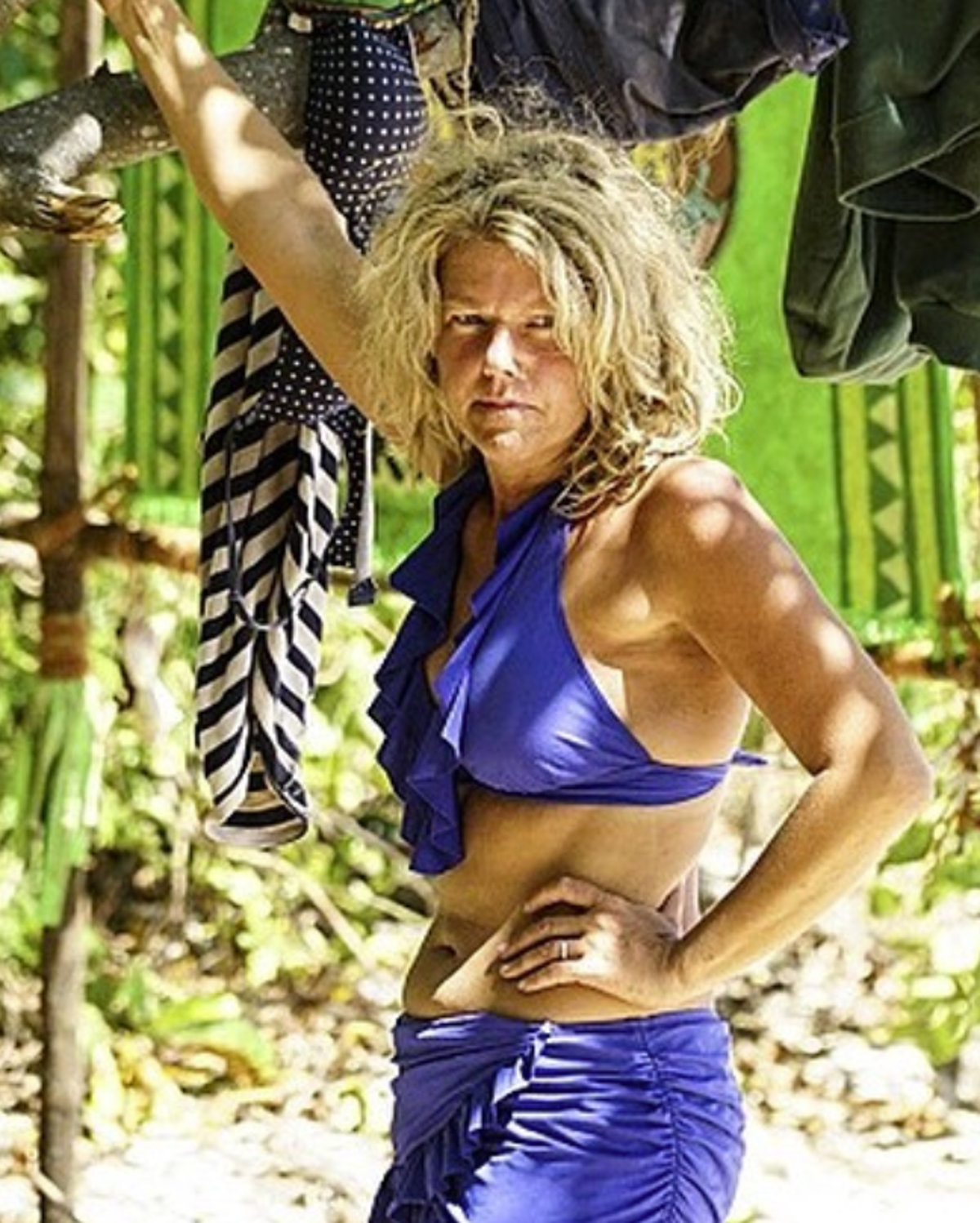 Why Mindset Is Important Through Cancer Treatment
Numerous experts have told SurvivorNet that mindset and optimism, like Burquest had, can help patients tremendously throughout treatment. By feeling supported and remaining positive, it encourages people to keep fighting throughout the experience.
"We call it 'eye of the tiger,'" says Dr. Sid Ganguly, Deputy Director of Hematologic Malignancies and Cellular Therapeutics at the University of Kansas Medical Center. "You have to have the eye of the tiger to go through this grueling process that is necessary these days to get rid of these virulent and aggressive cancers."
Related: 'Family, Friends & Faith': Ovarian Cancer Survivor Diana Faison Keeps it Positive
The "eye of the tiger" mindset includes a healthy diet, regular exercise, and most importantly a positive attitude. For those whose minds are overcome with thoughts and emotions, Dr. Ganguly says meditation can be a valuable resource in order to clear their minds.
Dr. Sid Ganguly Explains How A Positive Mindset Can Help Patients Through Cancer Treatment
What is Esophageal Cancer?
Burquest was diagnosed with esophageal cancer that had spread to her ovaries. Esophageal cancer is more common in American men, according to the American Cancer Society. There have been approximately 20,640 cases of esophageal cancer diagnosed in 2022, with 16,510 of those cases in men and 4,130 in women. Risk factors for esophageal cancer include smoking, alcohol consumption, acid reflux disease and obesity.
Esophageal cancer is rare, and often difficult to diagnose. For those reasons, there hasn't been a whole lot of progress in treating the disease in recent years. In a previous conversation about treating esophageal cancer, Dr. Raja Flores, chairman of thoracic surgery at Mt. Sinai School of Medicine, told SurvivorNet that the disease is often diagnosed in the later stages — meaning, like Burquest's, the disease has already spread to distant parts of the body.
"Of [all the cases diagnosed in the U.S. per year], only about 1,000 get surgery, because the majority of them are identified at such a late stage," he said.
Because surgery is not often an option for patients with advanced esophageal cancer, chemotherapy and radiation may be given to try to keep the cancer under control for as long as possible. In some instances, immunotherapy may be used.
Treatment Options for Esophageal Cancer
The treatment route you and your medical team decide on after an esophageal cancer diagnosis will depend on several factors, including the severity of the disease and your overall health. Often, the treatment approach will involve several different types of treatment, Dr. Brendon Stiles, a thoracic surgeon at Montefiore Medical Center, told SurvivorNet.
"It's rare these days that I just do surgery for a patient with esophageal cancer. They've often gotten other treatments," Dr. Stiles said. "Remarkably, with very early stage disease, stage one, a patient can often have their tumor resected endoscopically, through a scope down their esophagus without the need for invasive surgery. That's a very selected group of very early, invasive cancer — but increasingly, as we do more endoscopies, we're able to find those patients."
Currently, there are several treatment options available for people with esophageal cancer. These include:
Radiation
Chemotherapy
Chemo-radiation
Laser therapy
Electroagulation (using heat from an electric current to destroy abnormal tissue)
Immunotherapy (training the immune system to recognize and attack cancer cells)
There are also clinical trials underway to look at targeted therapies for esophageal cancer.
"Because esophageal cancer is such an insidious disease, and because it has high rates of recurrence and metastasis, we really try to throw everything we have at it," Dr. Stiles said. "For patients with more advanced disease that are not surgically resectable, they can often also be treated with chemotherapy, sometimes with radiation with what's called local control, to try to shrink the tumor so that patient can eat better.
"…And then down the spectrum, there is targeted therapy. There is immunotherapy that's available to some select patients," he added.
Ovarian Cancer Overview
Ovarian cancer, which Burquest also battled, has been called the "cancer that whispers," because women often don't experience symptoms until their cancer has already reached its late stages. The symptoms that do appear at first are hard to identify as cancer. This subtlety of symptoms makes it essential for women to know the warning signs, and report them to their doctor, say SurvivorNet's experts.
The term ovarian cancer refers to a number of different tumors that grow in the ovary. The ovaries produce the sex hormone, estrogen, as well as eggs. Every woman has two ovaries, one on either side of her uterus. The fallopian tube picks up the egg from the ovary and carries it to the uterus for fertilization.
Many ovarian cancers actually begin in the fallopian tubes. A few cancerous cells first grow on the fallopian tubes and then, as the fallopian tubes brush over the ovary, these cells stick to the ovaries and eventually grow to form a tumor.
Ovarian Cancer Warning Signs Can be Subtle
There isn't just one ovarian cancer; there are many different types that occur at different stages of life. In fact, researchers have identified over 30 types, but these three are the most common:
Epithelial. About 90% of ovarian cancers are epithelial, which means the cancer cells are located on the outer layer of the ovary. Most epithelial tumors are not cancerous, but when they are cancerous, they can spread before they're detected.
Stromal. This rare type of tumor forms in the connective tissue that holds the ovary together and produces estrogen and progesterone.
Germ cell. These tumors, which develop in the cells that produce the eggs, are more likely to affect a single ovary, rather than both ovaries. When a teen or young woman is diagnosed with ovarian cancer, it's usually the germ cell type. The good news is that most women with these types of ovarian cancers can be cured.
Contributing: SurvivorNet Staff
Learn more about SurvivorNet's rigorous medical review process.
---