Remembering Willie Garson
Willie Garson, who portrayed the witty Stanford Blatch on Sex and the City, passed away at age 57 on September 21, 2021.
Garson's co-stars took to social media to remember the beloved actor on what would have been his 59th birthday, on February 20, 2023.
Pancreatic cancer is an aggressive disease that is difficult to detect because symptoms – including jaundice and weight loss – typically present at a later stage in the cancer's development.
But clinical trials are currently exploring promising treatment options that could change prognoses as we know them.
To help you explore your clinical trial options, SurvivorNet created the SurvivorNet Clinical Trial Finder – an A.I. driven tool that's built on top of clinicaltrials.gov and gives access to more than 100,000+ individual clinical trials, updated daily.
Former co-stars of Willie Garson, who played witty Stanford Blatch on
Sex and the City
, took to Instagram this week to remember the American actor on what would have been his 59th birthday.
Willie Garson passed away on September 21, 2021, at the age of 57 after a hard-fought battle with pancreatic cancer.
Read More
"Dear Willie, I am thinking of you today on your birthday. I miss you. I miss your sweetness, your snarky sense of humor and and your sublime talent," Nixon captioned a
throwback photo
of her and Garson. Nixon, who played Miranda Hobbes on the romantic comedy-drama TV series, continued, "I miss you when we are shooting. I miss you when not. We are so lucky to have known you but just wish so much you were still here."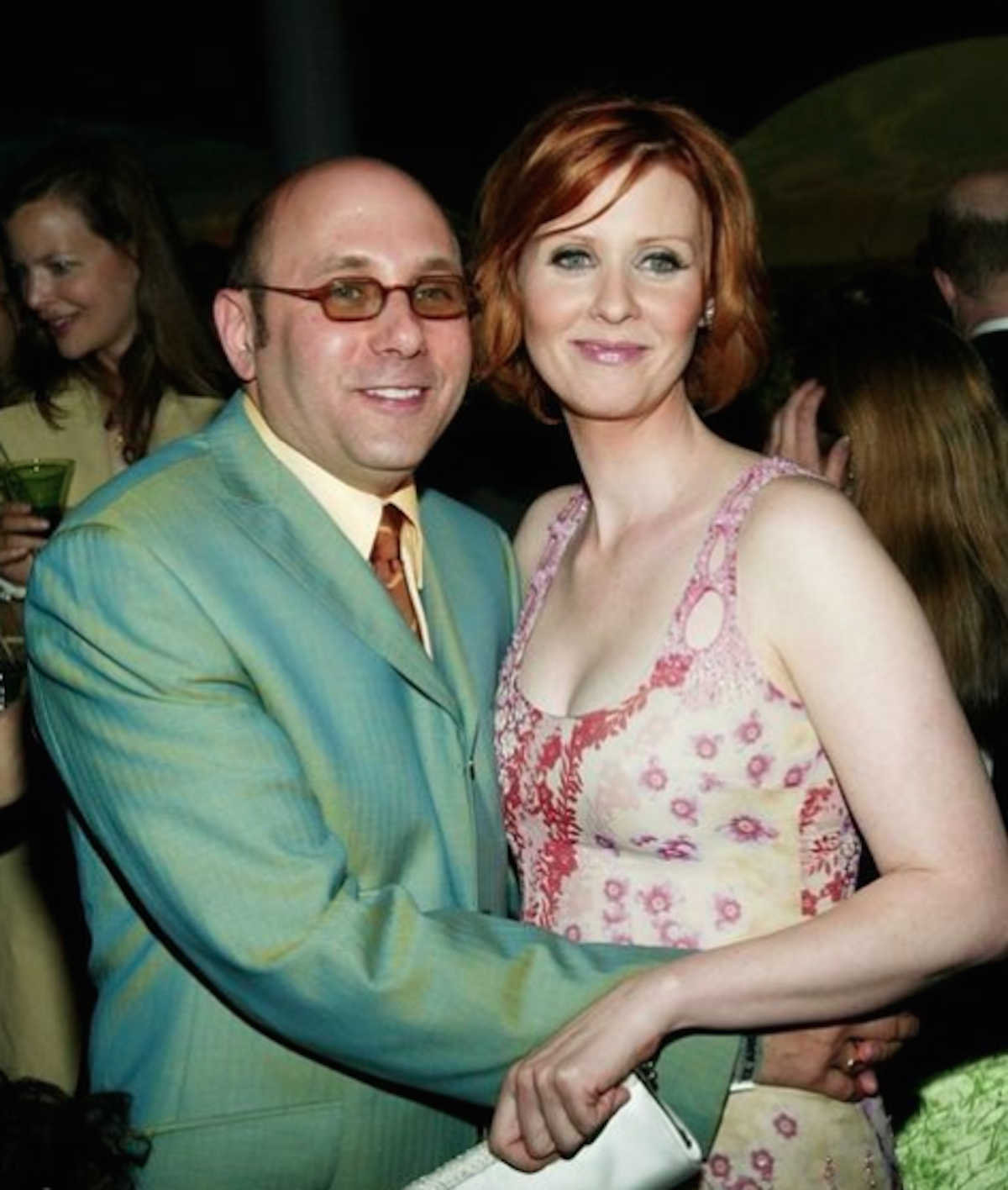 Mario Cantone, who played Anthony Marentino on
Sex and The City
, also took to social media to remember his former co-star with a photo.
"Happy Birthday my Big Screen Husband #williegarson," Cantone captioned the post, an image of Cantone and Garson dressed nicely at an event. "You are missed and loved in so many ways. An incredible partner, father and friend. You are in my heart and mind through all of it."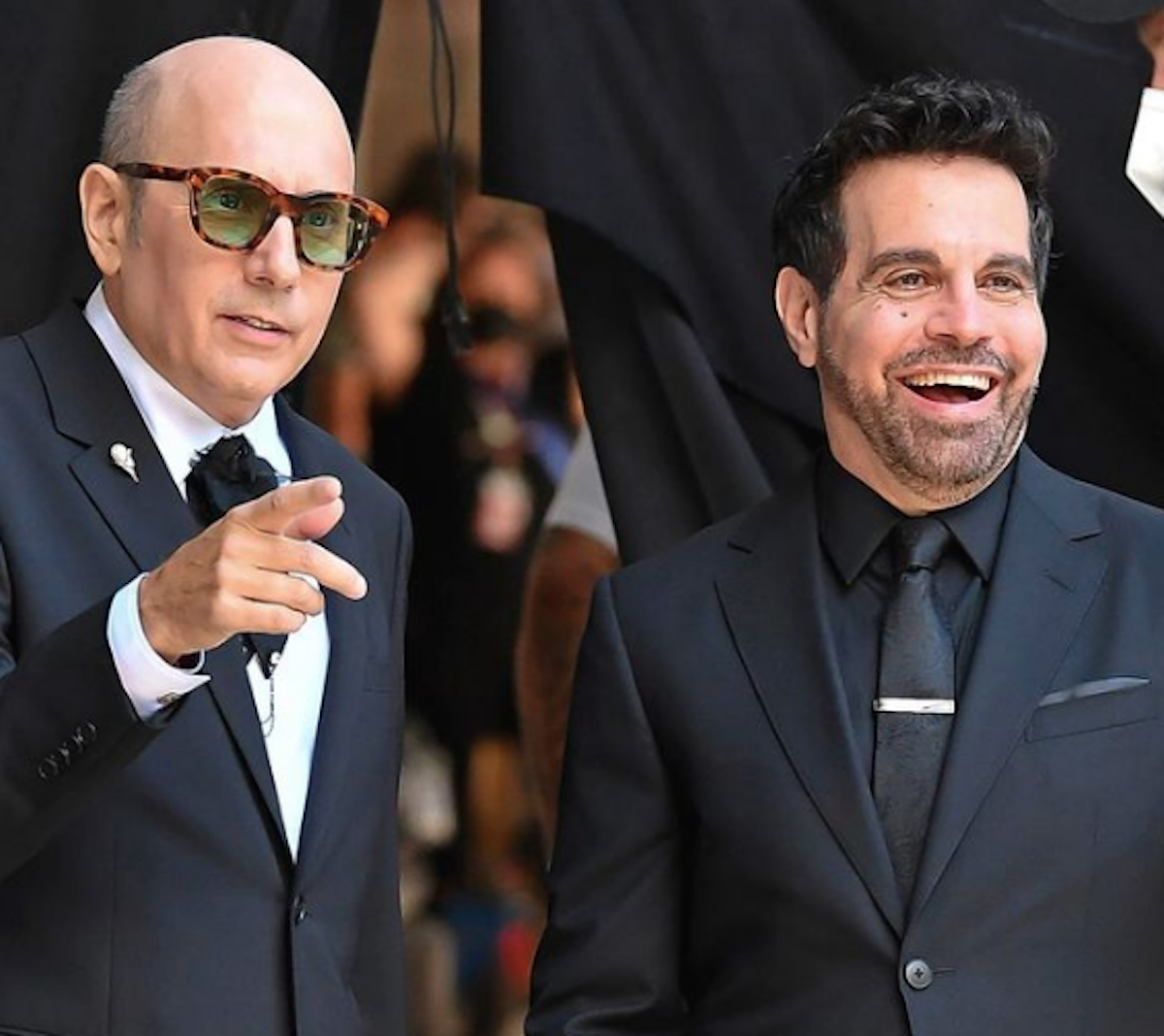 Actress Kristen Davis, known for playing Charlotte York Goldenblatt in the HBO romantic-comedy series, also shared a heartfelt post on Willies day of birth.
"Today is Willie's Birthday. I celebrate all that he has left behind. His incredibly kind and whip smart son @nathen_garson and so many friends with wonderful memories," Davis, 57, wrote alongside a photo of her with her arm around Garson.
"We struggle with your absence dear Willie. We miss you and quite frankly there is a painful hole in our hearts. I can only imagine how Nathen and the rest of the family are coping. I never take my health for granted," She continued. "And I try to remember to connect and appreciate the people in my life in real time. We miss your humor and silliness on the set and I miss our conversations about our kids. Hope you are flying free dear Willie."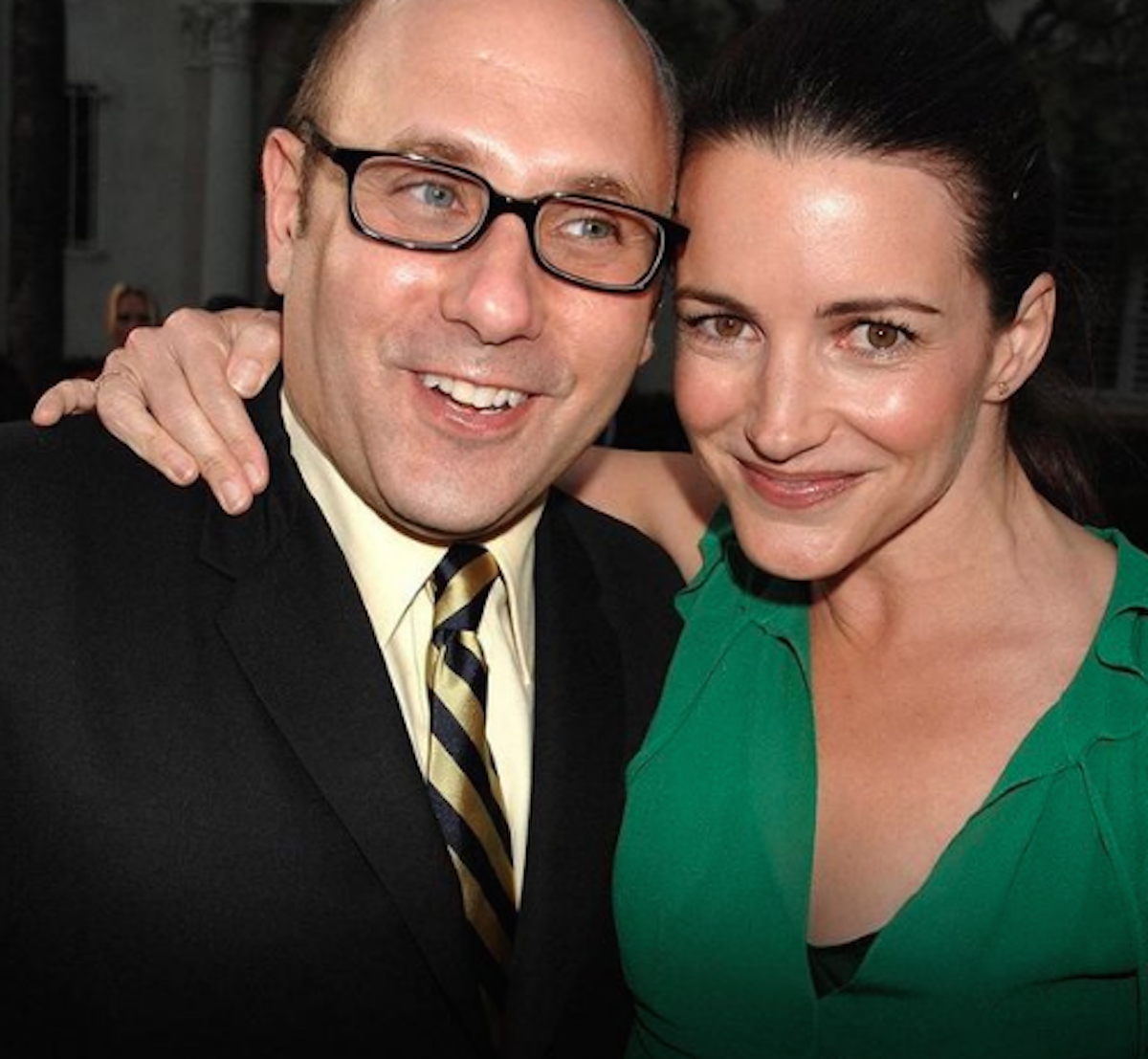 Following his death, actress Sarah Jessica Parker opened up about her late co-star's private battle with pancreatic cancer, and how she looked after him while filming the iconic series' sequel And Just Like That… 
Parker and Garson's friendship began on the set of Sex and the City, where she portrayed the legendary Carrie Bradshaw. The two co-stars became extremely close off-screen as well, and Parker revealed that Garson had disclosed his pancreatic cancer diagnosis to her despite keeping it private from the public.
"I knew before we started shooting [the sequel] that Willie was sick," Parker previously told Vulture. "He asked me to keep that confidential, and I honored that."
Because she knew about Garson's cancer battle, Parker took it upon herself to keep an eye on him and make sure he was taking care of himself.
"It was fraught for me to know that he was sick with that particular, terrifying diagnosis," Parker said. "We were a vaccine-mandated show, but nonetheless, a lot of our scenes were with a lot of background players, and I had great concerns about Willie staying as healthy as he could while shooting. I couldn't share that with anybody. I'd only keep track of him, and I felt responsible in some ways for his health, his well-being on the set."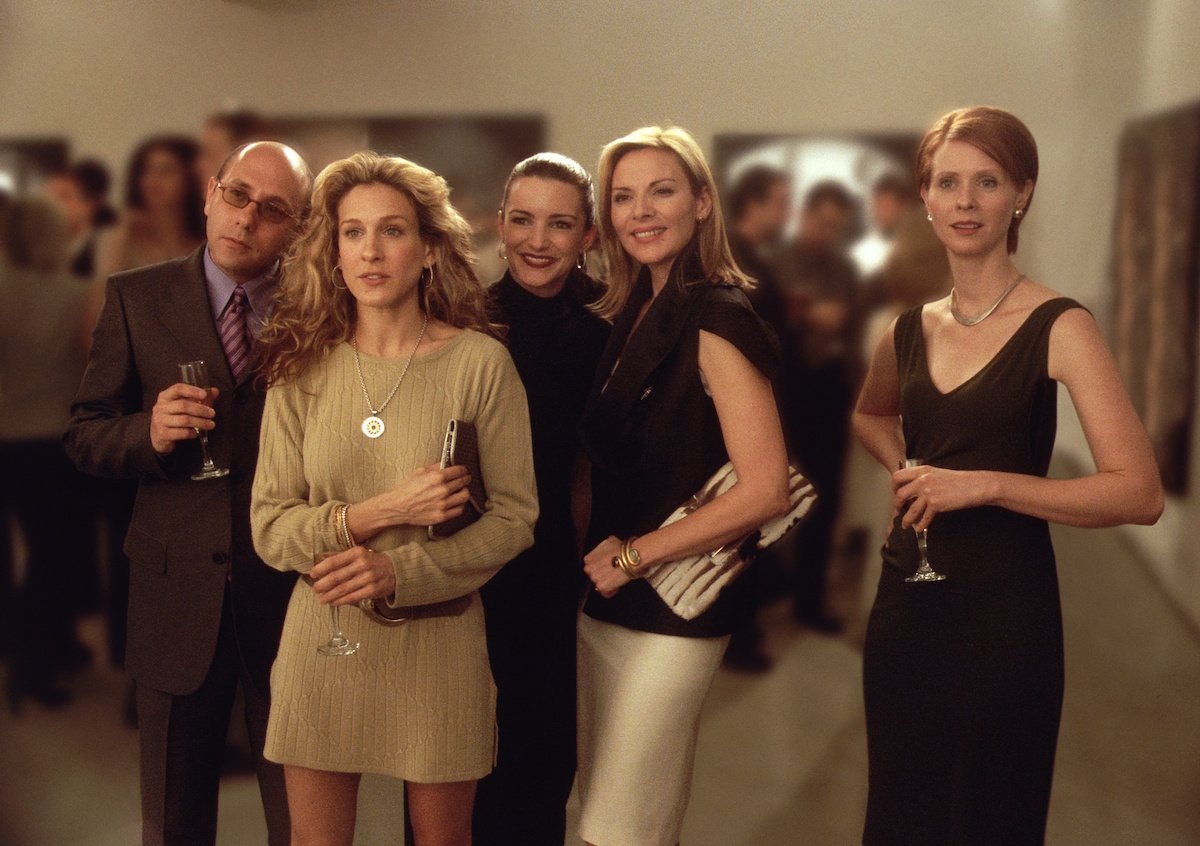 Garson passed away from pancreatic cancer at the end of September 2021 after quietly battling the disease.
Parker says that even though he was faced with such a challenge, he remained optimistic and full of life through the whole experience.
Anytime there was downtime, I sat with him and talked with him," Parker said. "He really was a raconteur, a famously gifted storyteller. We could hear the same story over and over again as if it were the first time, and he was terrifically good at documenting his life and sharing it with us."
Pancreatic Cancer: A Breakdown
Pancreatic cancer is known as one of the most difficult types of cancers to treat, and a lot of it has to do with the fact that early-stage diagnoses are extremely rare.
Symptoms often don't present themselves until the disease has spread. Some of the main symptoms associated with pancreatic cancer may include jaundice, weight gain, back pain or diabetes.
This leads to more late-stage diagnoses, and therefore treatment options can be more limited.
According to Dr. Anirban Maitra, 80% of diagnoses are caught in later stages since symptoms don't present themselves until the disease has already spread.
One of the main reasons pancreatic cancer is one of the most difficult cancers to treat is because of the stroma — a barrier around cancer cells which prevents medications, such as chemotherapy and radiation, from targeting and killing these cells. If these cells continue to grow, then the disease will continue to progress.
Related: Detecting Pancreatic Cancer Early Is Crucial
"Think of pancreatic cancer as an oatmeal raisin cookie and the raisins are actually the cancer cells, and the cookie part is actually all the stroma around it," Dr. Allyson Ocean, a medical oncologist at Weill Cornell Medical Center, previously told SurvivorNet. "And imagine having to navigate through all that stroma for a treatment to be able to get into a cell to kill it. So that's why the treatments just really aren't good enough to penetrate the cancer. But we're improving, we're getting better treatments."
Dr. Allyson Ocean explains why pancreatic cancer is so hard to treat
Progress in Pancreatic Cancer
Progress has been made over the last few years in the world of pancreatic cancer treatments. One clinical trial recently found that the drug Onivyde, in combination with chemotherapy in the so-called Nalirifox regimen, helped patients live longer compared with chemotherapy in previously untreated patients with metastatic pancreatic ductal adenocarcinoma (mPDAC), according to Ipsen, the pharmaceutical company that bought the drug.
"The prognosis for people diagnosed with pancreatic cancer is extremely poor and we plan to submit these new findings to the regulatory authority as, if approved, we believe this regimen could offer up an important new treatment option for people living with an aggressive and hard-to-treat cancer," Howard Mayer, Executive Vice President and Head of Research and Development for Ipsen, said. "We thank the patients who participated in the study, their families and their healthcare teams."
The drug is currently approved in the U.S., Europe, and Asia in combination with fluorouracil and leucovorin as a treatment for mPDAC after disease progression and following gemcitabine-based therapy.
Another example of progress being made comes in the form of immunotherapy, a type of cancer treatment that uses your own immune system to fight cancer.
"Up until now, immunotherapy hasn't had a big role," Dr. Ocean previously told SurvivorNet.
A clinical trial led by researchers at the Perelman School of Medicine at the University of Pennsylvania, and sponsored by the Parker Institute for Cancer Immunotherapy, found "a combination of chemotherapy with an immunotherapy meant to unleash the anticancer capacity of the immune system was effective against one of the hardest targets in cancer care, pancreatic cancer," said Penn Medicine.
"The researchers found that in 34 patients with advanced pancreatic cancer randomized to receive the immunotherapy nivolumab with two chemotherapy drugs, nab-paclitaxel and gemcitabine, had a one-year survival rate of 57.7 percent, significantly greater than the historical average of 35 percent with chemotherapy alone," the institution said.
Dr. Benjamin Musher, the director of medical oncology at the Dan L Duncan Comprehensive Cancer at Baylor St. Luke's Medical Center, recently said there were currently multiple "home-grown clinical trials testing novel immunotherapies in all stages of pancreatic cancer studies underway at Baylor St. Luke's." But only about 5 percent of patients with pancreatic cancer participate in such studies.
"We know that we are not going to improve outcomes without more patients enrolling," Musher said.
In addition, there are immunotherapy clinical trial innovations being made to allow for multiple immunotherapeutic approaches to be tested and compared to one or several standard-of-care options within trials. In other words, "investigational treatments can be added or dropped from the trial over time, depending on preclinical and clinical evidence."
"We're encouraged by the trend toward more innovative clinical trial designs to improve the drug development process and ultimately lead to better patient outcomes," PanCAN Chief Science Officer Lynn Matrisian said in a recent article from the Pancreatic Cancer Action Network.
Clinical trials, in general, are research studies that compare the most effective known treatment for a specific type or stage of a disease with a new approach.
Dr. Beth Karlan, a gynecologic oncologist with UCLA Health, previously told SurvivorNet that clinical trials can play an important role for some patients' treatment, but they also serve a larger purpose.
Clinical Trials Can be Life-Saving for Some
"Clinical trials hopefully can benefit you, but it's also providing very, very vital information to the whole scientific community about the effectiveness of these treatments," Dr. Karlan said. "We need everyone to be partners with us if we're ever going to truly cure cancer or prevent people from having to die from cancer."
That being said, there is no guarantee you'll receive more effective treatment than the standard of care, and clinical trials certainly aren't right for everyone. You should always talk with your doctor(s) before getting involved in one. Some risks to consider are:
The risk of harm and/or side effects due to experimental treatments
Researchers may be unaware of some potential side effects for experimental treatments
The treatment may not work for you, even if it has worked for others
But if you've already decided that a clinical trial is right for you or you're just beginning to explore your treatment options, you should know that SurvivorNet has a tool for you.
The SurvivorNet Clinical Trial Finder is an A.I. driven tool for patients to find clinical trial options for treatment.
Contributing: SurvivorNet Staff
Learn more about SurvivorNet's rigorous medical review process.
---