Roman Reigns on Beating Cancer – For A Second Time
WWE star Roman Reigns is fighting in the 2021 SuperSlam event in Las Vegas this weekend and discussed his upcoming fight against John Cena on the TODAY show.
After beating cancer, Reigns says he is feeling good, and he's grateful for each new day.
Reigns went public with his diagnosis in 2018, informing fans his leukemia had returned; some well-known figures share their diagnosis, others may choose to keep it private.
WWE star Roman Reigns is pumped for this weekend's SuperSlam, and he's feeling good after beating leukemia – for a second time.
In a new interview on the TODAY show, Reigns says, "I feel really good," and he reflects on how grateful he is for every new day, and each fresh start. "I feel excellent," he says, and emphasizes the importance of fitness and nutrition in his life.
Read More
This weekend in Las Vegas, Reigns will go up against John Cena at the WWE 2021 SuperSlam. "For me this weekend is a very special weekend," says Reigns.
The event streams live on Peacock at 8pm Eastern this Saturday.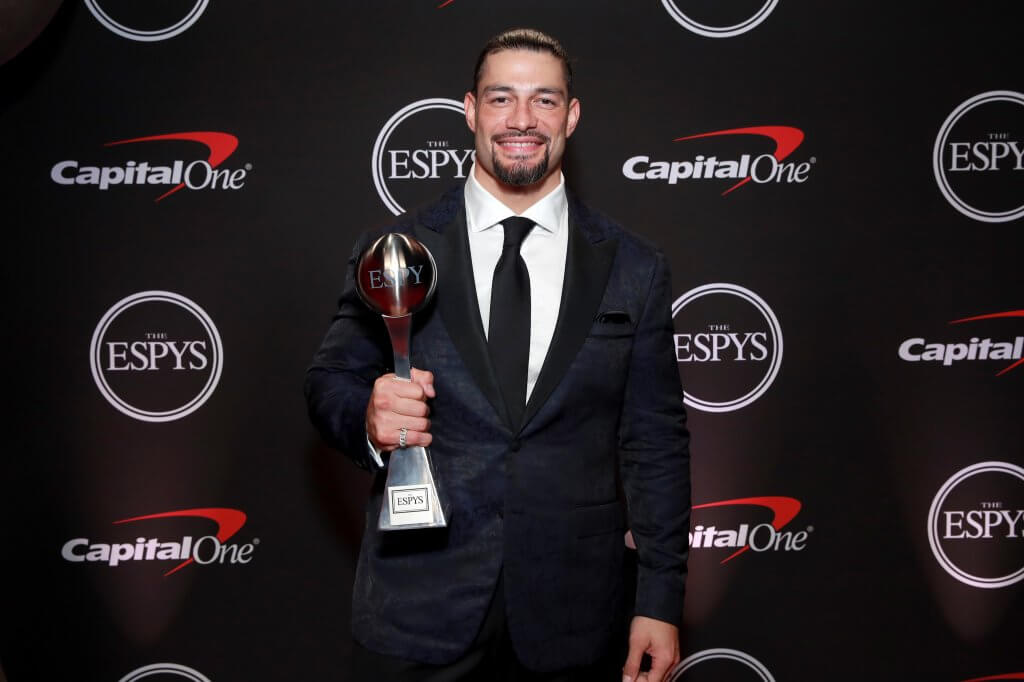 Understanding Leukemia
Reigns was first diagnosed with leukemia at age 22 (today, he's 36). At the time he was first diagnosed, he was a young NFL hopeful who had a baby on the way. He beat leukemia and was in remission for many years. In 2018, he shared with his fans that his leukemia had returned. Reigns had four months of treatment, and then returned to the ring.
Leukemia is a cancer of the white blood cells, where one cell begins to grow out of proportion, Dr. Nina Shah, a hematologist at the University of California San Francisco, explained to SurvivorNet in a previous interview about the different types of blood cancer.
There are essentially four types of leukemia: Acute leukemias tend to grow very quickly, chronic leukemias are slow-growing over the course of several years, lymphoid leukemias grow from the lymphoid cells, which produce antibodies to protect against viruses, and myeloid leukemias grow from myeloid cells, which are the body's first defense against bacteria.
What is a blood cancer? 
Going Public With Your Diagnosis
For well-known figures like Roman Reign, it's a personal decision as to whether or not to go public with your cancer diagnosis. And both avenues – sharing or not sharing your diagnosis – are, obviously – completely fine.
In an earlier interview, breast cancer fighter and TV reporter Kristen Dahlgren explains her decision to share her diagnosis with fans and viewers. She says, "I didn't get into this business because I love being on TV or I want the spotlight on me, I got into this business to tell other people's stories. I'm not telling my story for any type of attention at all, it's truly because it's an important message."
"And my experience, I think, can help other people," says Dahlgren. And of beating her breast cancer she says, "My biggest takeaway is that you're strong, you can do this. It's going to be unpleasant, but you can come out the other side."
Brave TV Reporter Kristen Dahlgren Went On-Air From Princess Wig to Buzz Cut During Breast Cancer Battle 'You're Strong, You Can Do This'
Learn more about SurvivorNet's rigorous medical review process.