Reagan's Cancer Surgery
President Ronald Reagan had cancer surgery in 1985 after the discovery of a polyp during a routine colonoscopy.
Going through surgery for cancer treatment is an option for many different types of cancers, including breast, pancreatic, prostate, colon, and more.
Keeping a strong and optimistic attitude throughout a cancer diagnosis and treatment is beneficial, experts tell us.
President's Day may be behind us now, but one of our former presidents serves as a positive example of how to tackle cancer head-on. The late President Reagan, who passed away in 2004, had cancer
surgery in 1985
.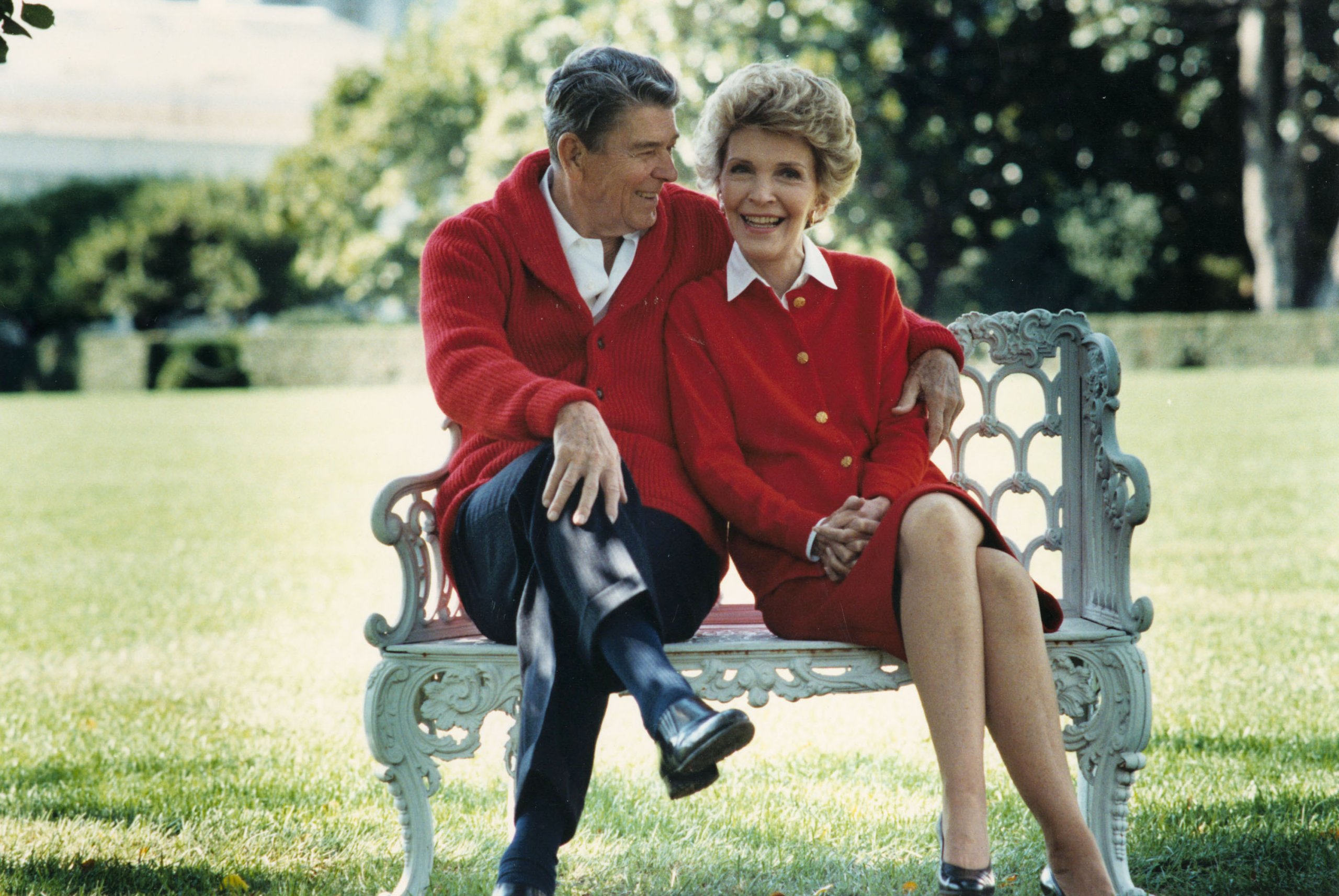 Reagan's Cancer Surgery
Reagan had surgery to remove a cancerous polyp. Politico writes, "President Ronald Reagan underwent surgery at Bethesda Naval Medical Center in Maryland to remove a cancerous polyp in his large intestine. Doctors also removed 2 feet of Reagan's lower intestine. They discovered the polyp during a routine colonoscopy."
Read More
Related: Getting Cleaned Out for a Colonoscopy
Polyps are small white growths in the colon that have a high likelihood of becoming cancerous. Going through surgery for cancer treatment is an option for many different types of cancers, including breast, pancreatic, prostate, colon and more.
Dr. Steven Rosenberg, now the chief of surgery at the National Cancer Institute, was a member of the team that operated on Reagan. Reagan lived another 19 years, never developing colon cancer. Rosenberg went on to develop one of the first effective immunotherapies for patients with advanced cancer.
Related: Everything You Need to Know About Colorectal Cancer Screenings
What to Know About Colon Cancer
Dr. Heather Yeo, a colorectal surgeon and surgical oncologist at Weill Cornell Medicine and NewYork-Presbyterian, explains in an earlier interview how a polyp, like President Reagan had, becomes cancerous. "Polyps are a precursor to colon cancer. For a typical colon polyp to go from a polyp to a cancer takes about 10 years," she says.
Related: Looking for Polyps During Colonoscopy
"The usual guidelines are that we screen someone every 10 years. What happens is there's an extra growth in your colon. And if that growth is left alone too long, the cells keep growing. And eventually, they become a little less normal, a little less like colon cancer, and they invade into an area they're not supposed to."
How Does a Colon Polyp Turn into Cancer?
Coping with the Emotional Impact of Cancer
Coping with the impact of cancer, as President Reagan did, takes time. While many experience anxiety, grief, and depression after a cancer diagnosis, experts tells us that maintaining a positive attitude – even in the face of tremendous adversity like a cancer diagnosis – can be beneficial.
Related: Treating Depression After a Cancer Diagnosis
Dr. Zuri Murrell, a colorectal surgeon at Cedars Sinai, tells us in an earlier interview, "My patients who thrive, even with stage 4 cancer, from the time that they, about a month after they're diagnosed, I kind of am pretty good at seeing who is going to be OK."
Related: Actress Kristen Bell, 40, Says "I've Been Struggling the Last 2 Weeks," Reminding Us Importance of Mental Health; Especially Critical For Those Fighting Cancer
"Now doesn't that mean I'm good at saying that the cancer won't grow," says Dr. Murrell. "But I'm pretty good at telling what kind of patient are going to still have this attitude and probably going to live the longest, even with bad, bad disease. And those are patients who, they have gratitude in life."
Learn more about SurvivorNet's rigorous medical review process.