Ruth Bader Ginsburg is 86 years old, has had 4 bouts of cancer, and has one of the most important jobs on the planet. It's a remarkable moment, and a reminder that millions of elderly people are also fighting cancer with a very specific set of concerns because of their age.
"Treating older patients is difficult and often requires attenuation of the therapies to be employed due to co-morbidities and frailty. One has to be careful the treatment does not introduce new complexities that reduces quality of life or reduces overall survival," Dr. James Abbruzzese, Chief of the Division of Medical Oncology at the Duke School of Medicine tells SurvivorNet.
Read More
RELATED: Justice Ruth Bader Ginsburg Appears in Public For The First Time Since Sharing Her Recent Cancer Treatment — Here's What We Know About The Type of Radiation She Received
Age is the most important risk factor for cancer overall, according to the National Cancer Institute, and one-quarter of new cancer cases are diagnosed in people aged 65 to 74. 19.6 percent cancers are diagnosed between ages 75 and 84.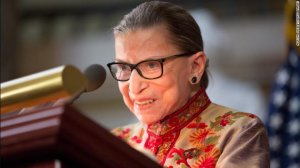 Prior to this new diagnosis, Ginsburg had battled cancer three times. Her latest bout with the disease came in December when the Justice had surgery to remove two cancerous nodules from her left lung. The lung cancer was considered early-stage — and was discovered in an X-ray she received after she fell in November and fractured several ribs. Her first bout with cancer came in 1999 when she underwent treatment for colorectal cancer. Then, in 2009, she faced pancreatic cancer.
RELATED: Ruth Bader Ginsburg's Fourth Bout With Cancer — The Supreme Court Justice Underwent Radiation For Pancreatic Tumors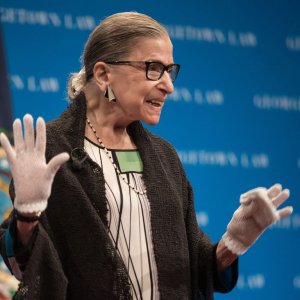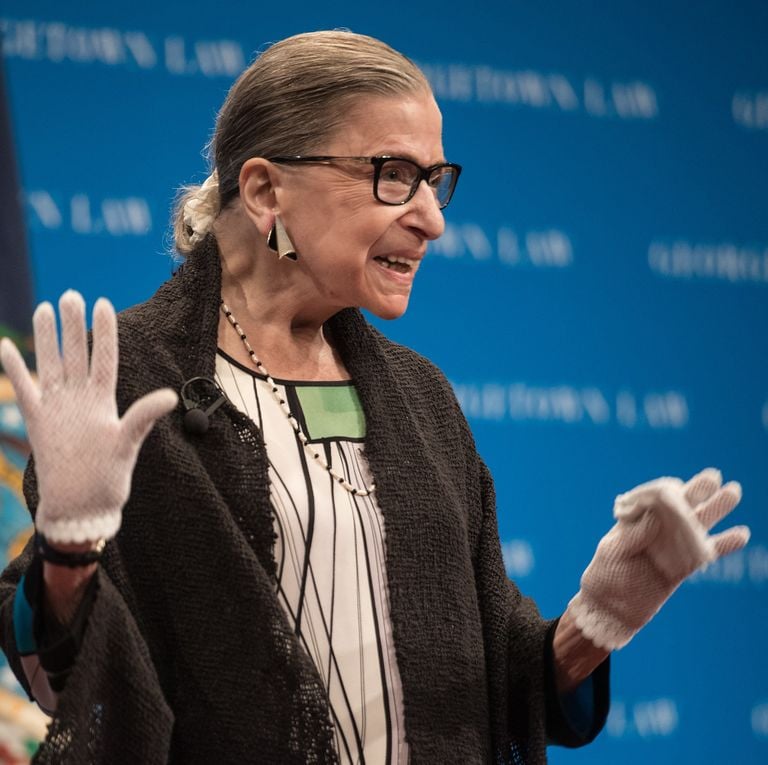 Even though cancer is so common among older people, older people remain one of the most difficult demographics to treat. There are three major problems when it comes to treating older patients with cancer.
Older patients are generally not well represented in clinical trials, which means there isn't that much data about which drugs work and which don't in clinical trials. Because older patients can experience side effects that other don't, this often means that there just isn't enough data about their demographic to effectively treat them based on the clinical data evidence we have.
Older patients often have other illnesses or disabilities, which can impact the efficacy of their treatment.
Older patients often have difficulty getting to and from appointments, managing their medications, or even being safe in their homes during treatment.
Ruth Bader Ginsburg's Fourth Bout With Cancer
The Supreme Court released a statement announcing that a localized tumor had been discovered on Justice Ginsburg's pancreas, and that she just completed three weeks of radiation treatment at Memorial Sloan Kettering Cancer Center in New York.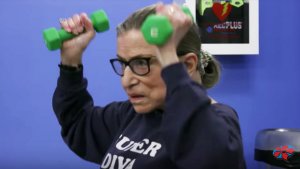 The statement said that Ginsburg began treatment on Aug. 5, a few days after the tumor was discovered. Her treatment also included the insertion of a stent in her bile duct. Ginsburg's doctors confirmed that after the radiation, there was no evidence of disease left anywhere in her body.
Ruth Bader Ginsburg's recovery after treatment
This latest bout with cancer has many Americans worried, as Justice Ginsburg has become a feminist icon and a champion of liberal causes in her 25 years of work on the Supreme Court. However, the Court's statement assured that Ginsburg is in good health after completing her rounds of radiation. The tumor on her pancreas was discovered when a routine blood test in early July detected an abnormality and Ginsburg underwent a biopsy.
"As part of her treatment, a bile duct stent was placed. The Justice tolerated treatment well. She cancelled her annual summer visit to Santa Fe, but has otherwise maintained an active schedule. The tumor was treated definitively and there is no evidence of disease elsewhere in the body," the Court's statement reads.
Learn more about SurvivorNet's rigorous medical review process.