Shannen Doherty Hits Another Milestone
Actress Shannen Doherty has turned 52.
She's been gracing our television screens for more than 40 years despite an ongoing battle with breast cancer.
Doherty first received her breast cancer diagnosis in 2015.
Her cancer went into remission in 2017 after hormone therapy, a single mastectomy, chemotherapy and radiation, but her disease returned as stage four (metastatic) breast cancer in 2019.
In a recent update, Doherty said she was "feeling great," though it's unclear exactly where she's at with treatment.
Regardless, her ongoing attitude toward cancer has been nothing short of inspiring. She says cancer has allowed her to find "beautiful things" like vulnerability, trust in people and forgiveness.
Actress Shannen Doherty is celebrating her 52nd birthday. Let's take a look back on her continuous bravery during an ongoing battle with metastatic (stage 4) breast cancer and how she continues to find joy in her journey.
Doherty has always managed to stay positive during her cancer journey. She frequently posts pictures with friends and loved ones, shares Instagram stories about her baking endeavors and celebrates her love for animals with advocacy work. Doherty's zest for life is hard to miss, and her ongoing attitude toward cancer is nothing short of inspiring.
Read More
"You really have to dig deep to face cancer, and in that you find all the stuff that you had hidden away,"
she said in 2021
. "And it's beautiful things that you find. You find the vulnerability, you find your trust in people again, you find forgiveness."
Shannen Doherty's Career
Doherty has been an entertainer for quite some time now. Her television debut came as a 10-year-old in the show "Father Murphy." To this day, she looks back fondly on the role that began a lengthy acting career. "'Father Murphy.' My first job with the amazing Michael Landon producing,"
she wrote in an Instagram caption
. "We worked in Tucson, Arizona in 100-degree plus weather wearing buckskins and I loved every minute. It remains one of my fondest memories."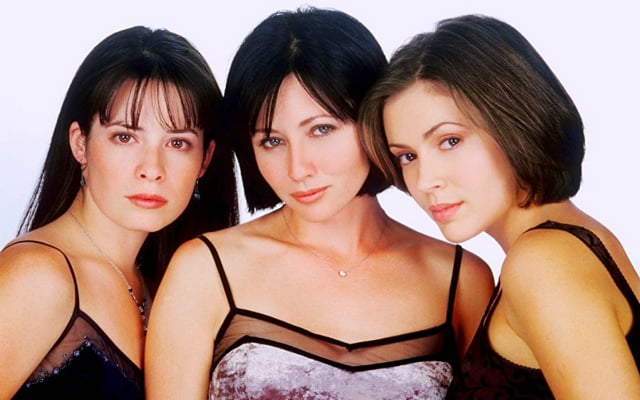 From there, she went on to become a mainstay in TV and film with notable portrayals in the television drama "Beverly Hills, 90210," the teen comedy film "Heathers" and the fantasy drama series "Charmed."
Most recently, she played Chief Pam Connelly in the 2022 action-thriller "Hot Seat."
Her extensive list of credits is impressive regardless of any underlying circumstances, but her commitment to the craft even after her breast cancer diagnosis is resilience at its finest.
RELATED: Shannen Doherty's 'Charmed' Co-Stars Call Her 'Powerful' Amid Brave Breast Cancer Battle: Actress, 51, Gives Health Update at '90s-Themed Entertainment Convention
"I think work was always very fulfilling to me, but in a way, it's become even more fulfilling," Doherty said in 2021. "A lot of people who get diagnosed with stage 4, they sort of getting written off. It's assumed that they cannot work or they can't work at their full capacity.
"And that is not true. And that is something that I would really like for people to sort of stop assuming, and give us a chance to prove them wrong."
Shannen Doherty's Cancer Journey
Shannen Doherty's breast cancer journey first began in 2015 when she was diagnosed with the disease after noticing a lump in her breast.
"For the last year and a half, cancer has been my teacher," she said in a 2016 speech. "It's taught me what love, strength, friendship and support truly looks like.
"It's opened my eyes to myself and it's allowed me to not only share my journey with people, but it's actually allowed me to share my inner self with anybody who actually wanted to know what it was like… And the end result is that I am nothing but vulnerability and, to me, vulnerability is courage."
For treatment, she reportedly underwent hormone therapy, a single mastectomy (the removal of all breast tissue from one breast), chemotherapy and radiation. Doherty's cancer went into remission in 2017.
RELATED: Shannen Doherty Gets Confidence Boost After Chemo Left Her With Thin Eyebrows — How Brow Tattoos Can Help Rebuild Self Image During Cancer Journey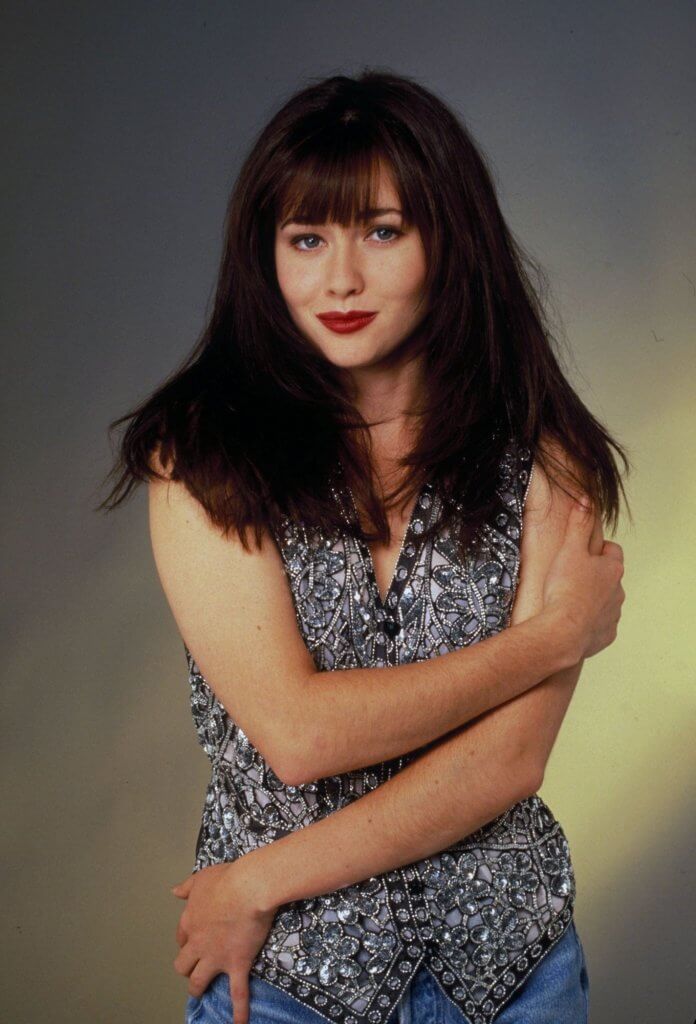 "What does remission mean? I heard that word and have no idea how to react. Good news? YES. Overwhelming. YES. Now more waiting," she wrote in an emotional caption that year. "As every single one of my fellow cancer family knows, the next five years is crucial. Reoccurrences happen all the time. Many of you have shared that very story with me.
"So with a heart that is certainly lighter, I wait."
Sadly, Doherty's remission was short lived. In February 2019, she invited some of her closest loved ones and friends over to have her oncologist explain that her disease had returned less than two years after finishing her initial treatments. She now had stage four breast cancer.
An Immunotherapy Breakthrough: The Judy Perkins Story
"The way he presented everything to everyone was matter-of-fact," Doherty said of her doctor's delivery. "Everybody got to ask questions and know what we were looking at as a group, as a team."
Doherty made her recurrence news public in 2020 with an interview for "Good Morning America."
"I definitely have days where I say why me," she said. "And then I go, well, why not me? Who else? Who else besides me deserves this? None of us do."
While there is technically no cure for metastatic breast cancer, there is a wide array of treatment options for the disease including hormone therapy, chemotherapy, targeted drugs, immunotherapy and a combination of various treatments.
RELATED: Are You A Metastatic Breast Cancer Patient Curious About The Drug Enhertu? Here's What You Need To Know
The Major Change That Every Metastatic Breast Cancer Patient Should Get Tested For– SurvivorNet Adviser Dr. Elizabeth Comen On 'GMA'
In a previous interview with SurvivorNet, Dr. Elizabeth Comen, an oncologist with Memorial Sloan Kettering Cancer Center, explained how she tries to manage breast cancer when it has progressed to a later stage.
"With advanced disease, the goal of treatment is to keep you as stable as possible, slow the tumor growth and improve your quality of life," she said.
Elacestrant (Orserdu) Offers Hope for Patients With a Stubborn Form of Metastatic Breast Cancer
It's unclear exactly where Doherty is at with her ongoing treatments today, but Doherty talked about her determination to fight the disease and gave an update on her treatment in 2021.
"I'm going to keep fighting to stay alive," Doherty told ABC News. "I am on my first [treatment] protocol, which is a very, very big thing.
"So, it's kind of like you just want to last on your protocols as long as possible so that you don't run out of protocols."
More recently, she did give fans a short, but promising, update on her health saying she was "feeling great" at That's4Entertainment's 90s Con 2023 in March 2023.
Unfortunately, however, another recent update did reveal that she's been struggling with health insurance issues.
Paying for Cancer — Find Someone Who Will Advocate For You
"I'm curious for people like me who have worked since they were 10 and paid dues to (SAG-AFTRA, or The Screen Actors Guild) how when we aren't able to work for health reasons why our union abandons us," she captioned an Instagram photo of herself in a medical office with a needle in her arm.
The guild – which represents film and television stars as well as other media personalities – provides benefits including health insurance, pension plans and retirement funds to members.
"I think we can do better for all our members and I think you're person to do it," she wrote to SAG-AFTRA president Fran Drescher. "Health insurance shouldn't be based on annual income. It's a lifetime contribution. And for me and many others, we have paid a lifetime of dues to only be canceled because we don't meet your current criteria. Not ok."
How Does Trodelvy Work For HER2-Negative, HR-Positive Metastatic Breast Cancer? Looking into the Newly Approved Option
Learn more about SurvivorNet's rigorous medical review process.