Finding Inner Strength and Beauty
Singer and actress Cher, 77, credits her willingness to keep a youthful mind, wearing jeans and keeping her hair long for helping her keep a youthful look. Cher's beauty and strength offer inspiration for other women wishing to maintain their sense of feminity even amid a health condition.
For many cancer warriors, treatment can impact your body which affects how you may perceive yourself. However, breast cancer survivor and celebrity stylist Ann Caruso explained to SurvivorNet that "femininity is a state of mind," and she reconciled with this after cancer treatment.
A major health challenge can impact your body physically and emotionally, causing noticeable changes to your appearance.
Psychologist Dr. Marianna Strongin encourages cancer warriors to take ownership of the parts (or parts) of their bodies mostly impacted by cancer treatment. By doing this, you can find inner strength, courage, and beauty to persevere.
Tips for avoiding premature skin aging include protecting yourself with sunscreen while outside, avoiding smoking, maintaining a well-balanced diet, and exercising.
Singer and actress Cher, 77, revealed her secrets to feeling young and vibrant rests with keeping her hair long and keeping jeans in her wardrobe. She recently discussed not feeling old comes down to maintaining a youthful mindset. For many women, celebrities like Cher serve as an inspiration they can still feel beautiful, feminine, and vibrant no matter their age even while managing a health condition.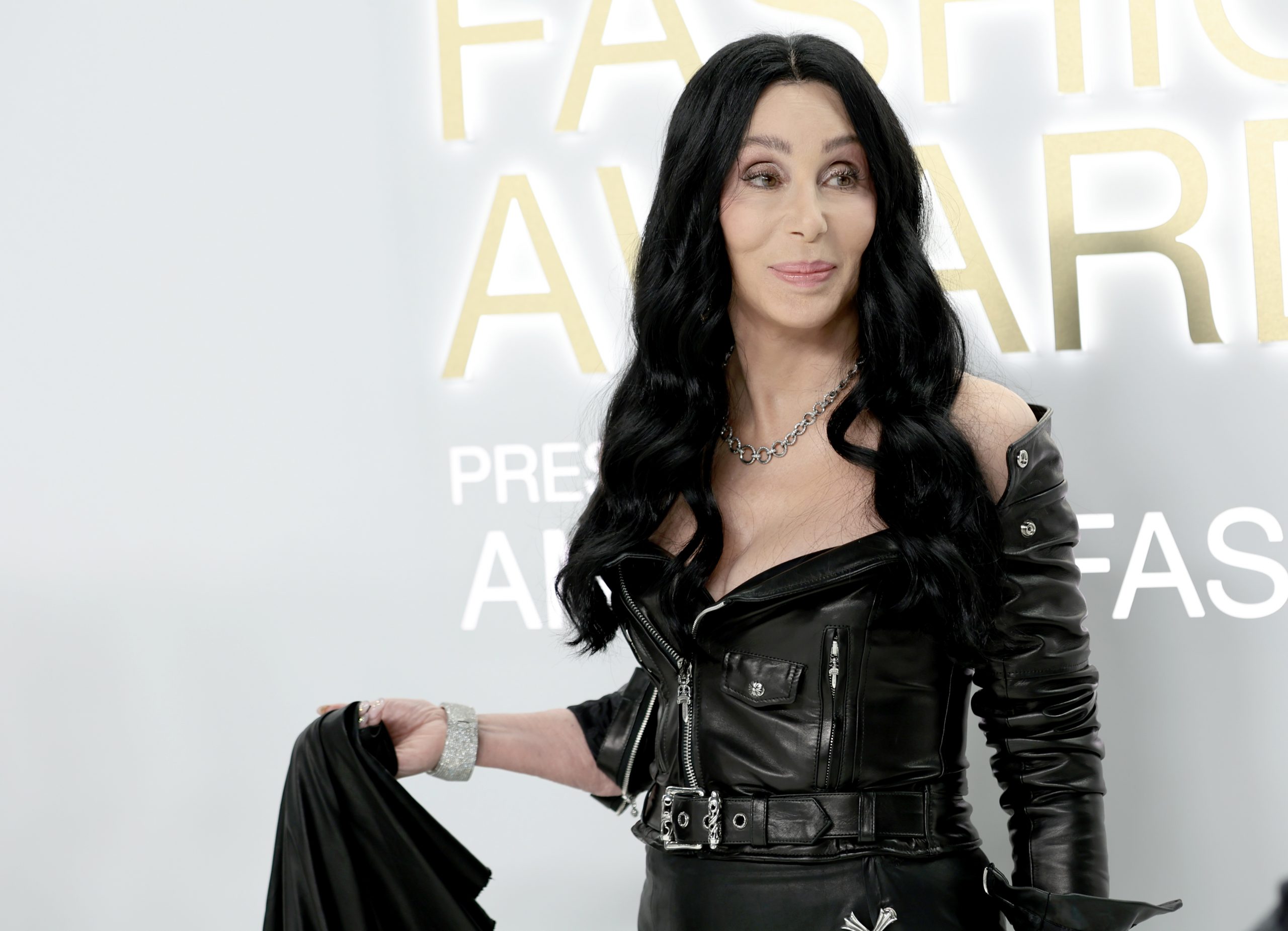 "I remember my friend Paulette and I were talking about when we were going to cut our hair and stop wearing jeans," Cher recounted during a Good Morning Britain interview.
Read More
"I can't believe I will be 80 at some point, sooner than I wish. And I will still be wearing my jeans and I will still be wearing long here," she continued. Cher noted she takes time out to keep up with current trends and has friends who are both younger than her and around her age. "I don't know if not feeling old makes you younger. I'm not sure…Honestly, I'm not trying to feel young, I'm not trying to be young, I am what I am, whatever that means," Cher said.
Cher has kept her signature look for decades despite having dealt with the Epstein-Barr virus. According to the Centers for Disease Control and Prevention (CDC), the virus may cause symptoms like fatigue, fever, swollen lymph nodes in the neck, and rash.
I thought I had that but I had Epstein Barr Virus.
Docs told me it was in my head. How are you doing with it. I know it's hard.
Tell me

— Cher (@cher) September 24, 2021
In 2021, the singer had to cancel shows to deal with her health challenge, but now that she is feeling better, she is a beacon of hope for other women looking to maintain their beauty, radiance, and youthful mindset even if they're battling a disease or cancer.
Age Is Just a Number
Actress Joan Collins, 90, known for the 1980s television series "Dynasty," once said, "Age is just a number. It's totally irrelevant unless, of course, you happen to be a bottle of wine."
View this post on Instagram
Just because you've been fortunate enough to live for many years does not mean you must stop enjoying what brings you joy. Cher is living proof you don't have to be defined by your age and it doesn't have to impede your desire to look and feel feminine and beautiful.
SurvivorNet previously spoke with cancer survivors who have gracefully reached their golden years. For each of them, they haven't allowed their diagnosis, or their age to stop them from the joys of life.
In an SNTV documentary, "Radical Age" these cancer warriors partake in a variety of recreational activities often associated with young people which include skateboarding, mixed-martial arts, and even tattoos.
WATCH: Radical Age
"The only thing I clung to during all that was martial arts, the whole time," Ann Perez de Tejada said.
De Tejada, 70, battled stage 2 breast cancer. During her treatment, she also trained in mixed martial arts.
"I'd go from chemo or work to jujitsu," she said.
RELATED: These Intimate, Sexy Photographs Show Scars and More – a Powerful Message About Femininity and Beauty
The American Academy of Dermatology Association draws attention to adequate skin care to avoid premature skin aging. The organization suggests protecting your skin from potentially harmful sun rays by using SPF 30 sunscreen. Other tips include avoiding smoking and maintaining a well-balanced diet and exercise.
WATCH: How to Maintain a Healthy Diet During Chemo.
'Femininity Is a State of Mind'
Celebrity stylist Ann Caruso was treated for breast cancer and had a hard time absorbing her body's changes amid treatment.
"You're not the same carefree person that you once were, and it was very hard for me to look at myself every day," Caruso told SurvivorNet.
"It was like I was a totally different person and didn't fit into any of my clothes for so long."
Thankfully, time helped her heal both the physical and mental wounds. Now on the other side of her cancer journey, Caruso has a fresh perspective on femininity and body image.
"Femininity is a state of mind," she said. "And I think that's something that we have to remind ourselves."
Tips for Maintaining Your Ideal Look Amid Cancer Treatment
For cancer patients, sometimes it may be difficult to feel beautiful, vibrant, and sexy while undergoing treatment. However, it's important to know that even if treatment impacts your body, in many cases, the physical changes are temporary.
One way you can prepare yourself for possible body changes during cancer treatment is to understand changes are possible but also temporary. It also helps to build up your self-confidence. Your support group filled with loved ones can help you during this stage of your journey.
"Surgery, chemotherapy, or radiation can cause dramatic and rapid physical changes," Mayo Clinic explains.
Other treatments that may spur more subtle or nonvisible changes may include "endocrine or hormone therapy." Hormone therapy "slows or stops the growth of hormone-sensitive tumors by blocking the body's ability to produce hormones" according to the National Cancer Institute.
Krista Maruschak, a registered dietitian at the Cleveland Clinic Cancer Center, previously told SurvivorNet that managing side effects during chemotherapy largely involves your diet.
"When the patient is in chemotherapy, we really just want to manage their side effects, and we want to maintain their weight," Maruschak says.
"This is really going to look like setting up six smaller meals during the day and adding additional calories and protein to these meals where you can, so adding things like olive oil, avocado, different dairy products, hummus, peanut butter, and different sorts of nuts. These are all going to add calories and protein to your foods and optimize the amount of nutrients and calories that you're getting in a small amount of food," Maruschak continued.
Psychologist Dr. Marianna Strongin shares with SurvivorNet some tips cancer warriors can explore to help manage the emotional toll body changes can have during treatment.
Dr. Strongin encourages cancer warriors to take ownership of the part (or parts) of their body mostly impacted by cancer treatment. She says although they may represent "fear and pain," they also represent "strength and courage."
"Research has found that when looking in the mirror we are more likely to focus on the parts of our body we are dissatisfied with which causes us to have a negative self-view and lower self-esteem. Therefore, I would like for you to first spend time gazing at the parts of your body you love, give them time, honor them, and then thank them," Dr. Strongin said.
Dr. Strongin then suggests looking at the part or parts of your body impacted by the cancer or cancer treatment. She recommends creating a regular practice of accepting your body image, because it helps you accept your cancer journey emotionally and physically.
"As you allow yourself to spend more time looking at all of you, you will begin having a new relationship with your body. It may not happen immediately, but with time you can begin honoring and thanking your new body.
Questions to Ask Your Doctor
If you're experiencing physical changes during your cancer journey, here are some questions you can consider asking your doctor:
I am experiencing certain bodily changes. What exactly is causing them?
Are there ways to manage or minimize these changes?
I'm struggling to cope with the changes to my body. Is there someone I can talk to about it?
Is there a social worker here who can help connect me with a therapist?
What resources are available to help me find a local support group?
Learn more about SurvivorNet's rigorous medical review process.
---