Maintaining a Healthy Diet During & After Cancer
Suzanne Somers, 74, is unapologetically showing off her youthful looks this month on the cover of a new magazine called PARK.
In her 30s, Somers battled skin cancer, and later on in her 50s, she was diagnosed with breast cancer. She's now sharing her secret to maintaining her youthful presence after cancer: hormonal balance, the right amount of sleep and eating right.
Somers opted for an unconventional breast cancer treatment; SurvivorNet experts say alternative cancer treatment methods should never replace traditional medicine that's backed by science.
Suzanne Somers
is unapologetically showing off her youthful looks this month
on the cover of a new magazine
.
"Aging is amazing. Aging is something you should aspire to and look forward to and want," Somers, 74, tells PARK Magazine, a new luxury publication in Manhattan. She'll turn 75 in October.
Read More
PARK showcases exclusive images from celebrity photographer
Ron Galella
of Somers' nights at Studio 54 in New York City, her time on Broadway, as well as candid photographs of Somers and her husband,
Alan Hamel
, 85. The couple is showing the world "a new way to age," according to PARK. (The couple also has sex twice a day, Somers says.)
Related: Actress and Cancer Survivor Suzanne Somers Dishes With SurvivorNet Ahead of Her 75th Birthday: 'I Live My Life With No Expiration Date'
Having glowing looks at 74 is always impressive, but even more so in this woman's case as Somers has battled skin cancer and breast cancer during her lifetime. She's now sharing her secret to maintaining her youthful presence after cancer: hormonal balance, the right amount of sleep and eating right. "These are all connected," she says.
"Listen to your body," she adds. "You can't sleep unless you balance your hormones." Once your hormones are balanced correctly, you can start going to sleep earlier; this reduces cortisol and insulin levels, allowing weight loss.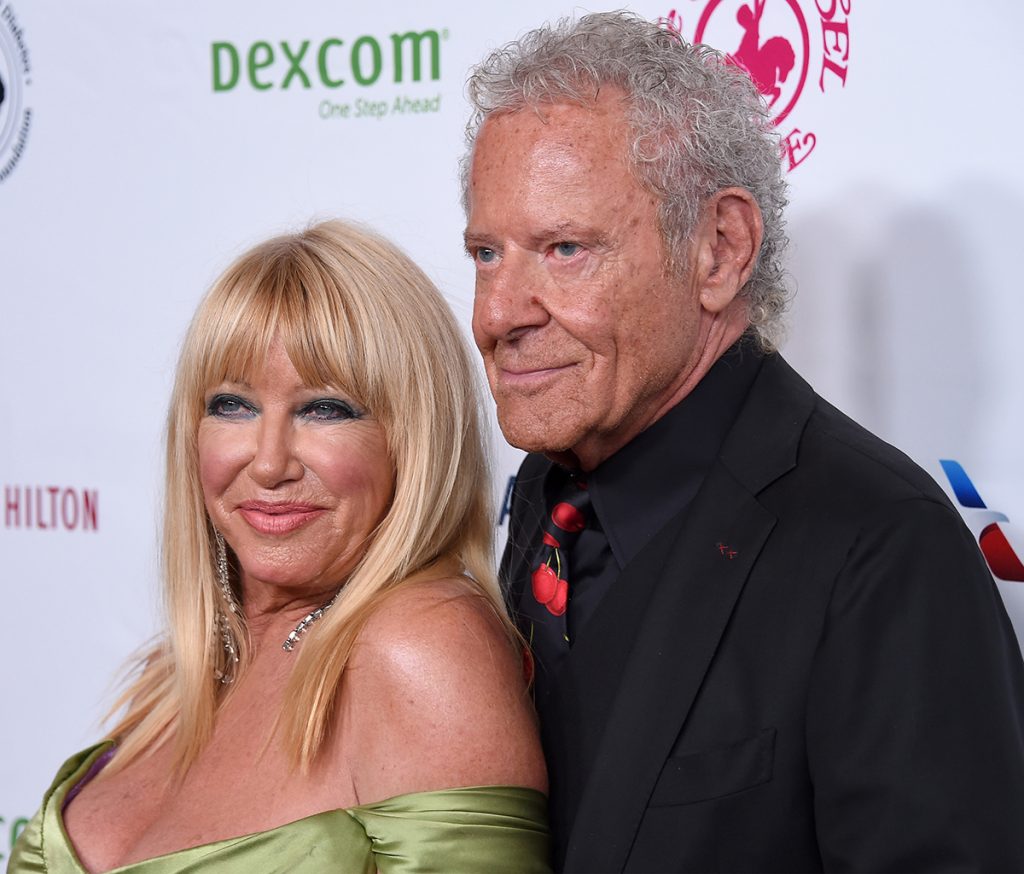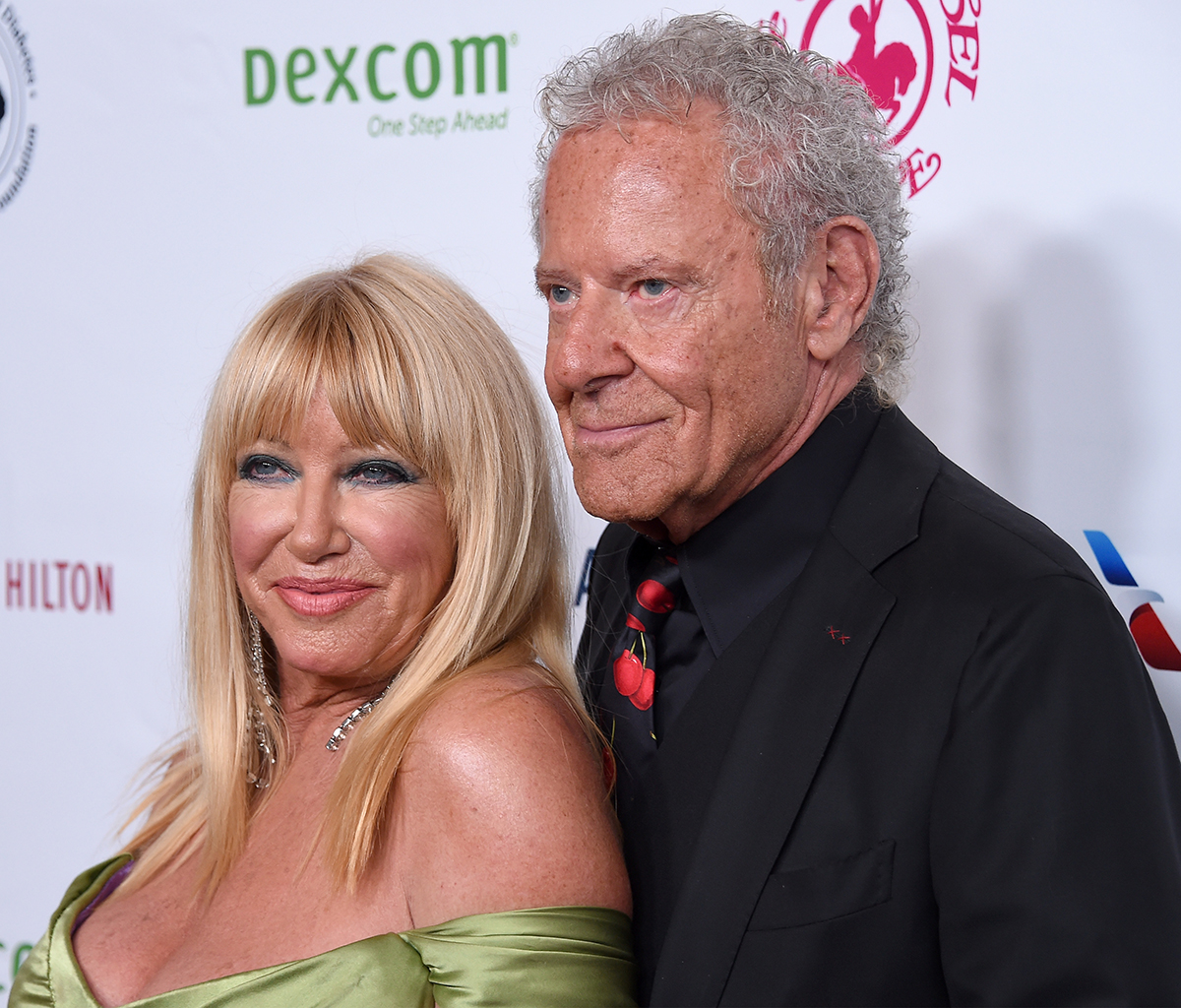 Suzanne's Cancer Battles
Somers is best known for her role as Chrissy Snow in the 1970s sitcom Three's Company, as well as starring in the ThighMaster commercials in the 1990s.
She has battled cancer multiple times. In her 30s, she fought skin cancer, and two decades later in her 50s, she was diagnosed with breast cancer. The type of both her skin and breast cancer weren't made public.
Related: Breast Cancer Survivor Suzanne Somers, 74, Has New Weight Loss Product & Still Rocks the ThighMaster
However, we do know that her breast cancer was stage 2, so it was caught relatively early; she bravely shared her struggle with her fans. Since she opted to share her battle publicly, her treatment decisions attracted some controversy. Somers decided she didn't want to go through with chemotherapy treatments. She instead underwent a lumpectomy, which is when a surgeon removes the part of your breast that's affected by cancer. The procedure was followed by radiation treatments.
The controversial treatment options didn't stop there. When it came time to discuss breast reconstruction surgery, Somers opted against the advice of her doctors, which was to go through with a traditional mastectomy — a surgery to remove the breast.
Should I Have a Lumpectomy or Mastectomy?: Dr. Sarah Cate explains the difference between the two procedures.
She instead found a doctor at the University of Tokyo in Japan who was leading a clinical trial on using stem cells to regenerate the breast. She received approval for the procedure from the U.S. Food and Drug Administration, and thus became the first woman in the United States to legally undergo a process called "cell-assisted lipotransfer." And despite people's opinions, Somers still strongly stands by her decision.
"What I wanted to do was less controversial than implants," Somers told SurvivorNet in a previous interview. "I was restoring my breast exactly as it was prior to the surgery."
Somers says that the treatment route a person takes is their own choice. But as SurvivorNet's experts often caution, alternative medicine is never a replacement for traditional medicine that's backed by science. And Somers has said that treatment is a personal decision that should be discussed with a doctor.
Related: Alternative Therapies: Don't Believe Everything You Read on the Internet
Maintaining a Healthy Diet During & After Cancer
Somers is known to millions around the world as the author of a series of self-help books and a spokeswoman for the popular ThighMaster exercise machine, so taking care of herself is extremely important to her.
She says that "what we eat is so important," and that she relies heavily on herbs and spices, such as thyme, rosemary, tarragon, mint, turmeric, chives, cayenne, cumin and cinnamon; these are nature's antioxidants, she says, and they make your food more flavorful.
Related: Recommendations for a Healthy Lifestyle: One Doctor's Advice for Cancer Survivors
"It's as though nature knew we'd be bombarded with free radicals and chemicals coming into our bodies all the time," she says. "Bringing these antioxidants into your food helps eliminate free radicals."
Making small dietary changes is super simple, she says. For example, she explains, smear an organic chicken breast with olive oil, rosemary and thyme (or whichever herbs you prefer), add a bit of sea salt, and cook your creation in the oven. "When I eat this meal, I think it's like healthy medicine I'm eating. It's just so delicious."
How to Maintain a Healthy Diet During Chemotherapy: Krista Maruschak explains how to keep up with a healthy diet during a cancer battle.
For Somers, this is her post-cancer diet, but a cancer patient's diet is also going to look a bit different from the average person's diet, Krista Maruschak, a registered dietitian at the Cleveland Clinic Cancer Center, previously told SurvivorNet.
"When the patient is in chemotherapy, we really just want to manage their side effects, and we want to maintain their weight," she says. "This is really going to look like setting up six smaller meals during the day and adding additional calories and protein to these meals where you can, so adding things like olive oil, avocado, different dairy products, hummus, peanut butter and different sorts of nuts."
"These are all going to add calories and protein to your foods and optimize the amount of nutrients and calories that you're getting in a small amount of food."
Learn more about SurvivorNet's rigorous medical review process.