An Inspiration Until the End
Photographer Mike Mora, singer Kelis' husband of 8 years, has died from stomach cancer. He was 37.
The visual artist bravely shared his story along the way, raising awareness about this aggressive disease.
Symptoms of stomach cancer can include difficulty swallowing, nausea, stomach pain, unintentional weight loss, and vomiting; treatment options for this disease include surgery, medications, radiation, and chemotherapy.
Photographer Mike Mora, who was husband to the singer Kelis for 8 years, has tragically died from stomach cancer at the age of 37.
"Sadly, it's true that Mike Mora has passed away," Steve Satterhwaite of Red Light Management, confirmed to ET. "We would ask all to respect Kelis and her family's privacy as of right now. Thank you."
Read More
One of the last photos that the visual artist posted was a beautiful black-and-white photo of his wife. Mora is survived by his children with the Grammy winner: Six-year-old Sheperd and their one-year-old daughter whose names has not been publicly revealed.
The "Milkshake" singer has a third child, Knight Jones, 12, with her ex husband, rapper Nas.
 

View this post on Instagram

 
Mike's Brave Battle
This past October, Mora announced that his cancer had spread to other parts of his body. He had expressed to fans how "incredibly overwhelming" the "love and words of encouragement" had been, and although his experience with navigating cancer had been "emotional," he shared that it had ultimately made him stronger.
 

View this post on Instagram

 
Mora's early stomach cancer symptoms included pains in his stomach and fatigue. "Loss of appetite. Pain in my back also started to creep in…finally decided to do something about it," Mora wrote in a September 2021 Instagram post, one year after his diagnosis
Related: 'I Never Thought this Could Happen to Me,' Kelis' Husband Mike Mora, 36, Says as He Battles Stage 4 Stomach Cancer; What are the Symptoms?
He says he initially thought it was an ulcer. After seeking medical treatment, Mora was diagnosed with gastric adenocarcinoma.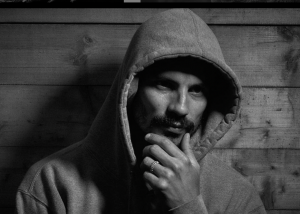 Mora said that doctors had given him a year-and-a-half to live. "They said 18 months. It's been exactly 12," he wrote. Sadly, in this case, his doctors turned out to be right.
Related: Given 18 Months to Live, This Lung Cancer Survivor Is Still Alive 6 Years Later Thanks to Clinical Trials
More times than not, we hear of stories where a cancer patients is given "X" amount of time to live, and more times than not, the person will survive for years after. It's crucial not to let this tragic story get you down. The important part is he never stopped fighting or raising awareness about the disease. Although his time here was cut short, Mora sharing his story has most likely done more to help others than he ever knew. If you are ever in this predicament: Never stop fighting.
 

View this post on Instagram

 
Understanding Stomach Cancer
Stomach cancer occurs when an abnormal growth of cells begins in the stomach and becomes cancerous. Treatment options for this disease include surgery, medications, radiation, and chemotherapy.
According to the American Cancer Society (ACS) there will be approximately 26,560 new cases of stomach cancer diagnosed in the U.S. this year (16,160 in men and 10,400 in women). Stomach cancer typically affects older people, with the average age of diagnosis being 68. Nearly 6 of every 10 people diagnosed with stomach cancer each year are 65 or older. Symptoms of this disease may include:
Difficulty swallowing
Feeling bloated after eating
Feeling full after eating small amounts of food
Heartburn
Indigestion
Nausea
Stomach pain
Unintentional weight loss
Vomiting
Although stomach cancer is one of the more aggressive types with, there is more hope today than ever with people surviving the disease. One woman went one huge step further to take matters into her own hands.
Related: 'Empire' Actress Taraji P. Henson Says a Stomach Cancer Scare Led Her to a Healthier Lifestyle; Diet and Exercise are Key in Preventing Cancer
When survivor Amy Armstrong went through breast cancer, she discovered that she also carried a genetic mutation called a CDH1 mutation after her mother went in a got tested for the disease. The mutation, which significantly increases a person's risk of developing stomach cancer, can be passed down from parent to child — and it's a dominant gene.
When Cancer Runs in the Family: Survivor Amy Armstrong On The Importance of Genetic Testing
Amy and her siblings got tested for the disease after their mom tested positive, and three of four carried it. She chose to have the prophylactic gastrectomy (have her stomach removed) to reduce her chance of getting cancer.
Related: New Study Shows 1 in 6 Colon Cancer Patients Have Hereditary Gene Mutations; The Importance of Genetic Testing
Amy's story is quite remarkable — and it's worth sharing to educate others about just how important it is to be vigilant and proactive about your health.
"Don't just leave it to the doctors to tell you what's going to happen … yes you have to listen to them, but take your health into your own hands," Amy said.
Stomach Cancer Survivor Amy Armstrong's Remarkable Story
Learn more about SurvivorNet's rigorous medical review process.