Michael Bublé, 44, who returned to music this year after taking time off for his son while he was in treatment for cancer, says some people told him doing so would be risky for his career.
"When I went away and went through our family stuff with our son, I never knew if I was coming back," he told the Sun. "Then I had different promoters telling me, 'Listen Mike. This might be over for you.'"
Read More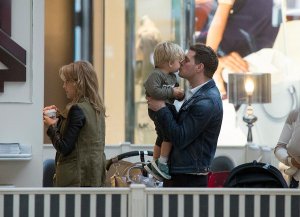 Bublé and his wife, Argentinian actress Luisana Lopilato, had both put their careers on hold after Noah, then 3 years old, was diagnosed with hepatoblastoma, a form of liver cancer, in 2016. Bublé and Lopilato have two other children, 3-year-old Elias and 1-year-old Vida.
Bublé finishes the U.K. leg of his tour this December. He then heads to Australia and New Zealand in February, before returning to the U.S. in March.
"My first show back, I played Croke and I cried for like two hours afterwards. It was too emotional for me. I was too happy. Noah is great, thank God," he told The Sun.
Information about Childhood Liver Cancer
Liver cancer in children is extremely rare, according to the Children's Hospital of Pittsburgh, but the most common type of pediatric liver cancer is hepatoblastoma. However, only two or three people out of every 1,000,000 will be diagnosed with the disease.
To treat the disease, Noah had an operation to remove the tumor and then underwent chemotherapy. Speaking about the experience to the Australian Today Show last year, Bublé said that learning your child has cancer is "the worst possible thing that you could hear as a parent, and maybe [as] a human being."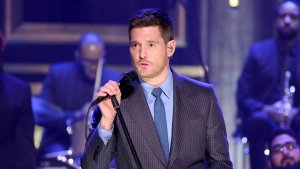 In general, treatment for childhood hematoblastoma usually involved a combination of chemotherapy and liver transplant. If the cancer is confined to the liver, up to 80% of children treated with liver transplant survive more than 20 years without recurrence.
Symptoms of childhood liver cancer include loss of appetite, unexplained weight loss, fever, fatigue, weakness, pain in abdomen, swollen abdomen, nausea, dark urine and yellowing of the skin and/or the whites of the eyes.
Learn more about SurvivorNet's rigorous medical review process.
---