Supporting a Friend with Cancer
Olympic snowboarder Shaun White ended his Olympic career with his longtime trainer, cancer warrior  Esther Lee, there to cheer him on.
Pancreatic cancer is an aggressive disease that is difficult to detect because symptoms – including jaundice and weight loss – typically present at a later stage in the cancer's development.
Supporting a friend or loved one with cancer can be hard. SurvivorNet suggests offering concrete ways to show the cancer warrior you care, allowing them to talk through their negative emotions with you, cooking them a healthy meal that they'll enjoy, doing activities with them that will lift their spirits and working to better understand their diagnosis if you're taking on more of a full-time caregiver role.
Snowboarder Shaun White's fifth and final Olympic appearance was an emotional one. Not just because of his retirement, but also because of one very special person standing by his side: pancreatic cancer warrior Esther Lee.
The 35 year old athlete from California is a three-time Olympic gold medalist in half-pipe snowboarding. And though he left Beijing without adding another medal to his collection, he did end his career as the oldest U.S. halfpipe rider ever.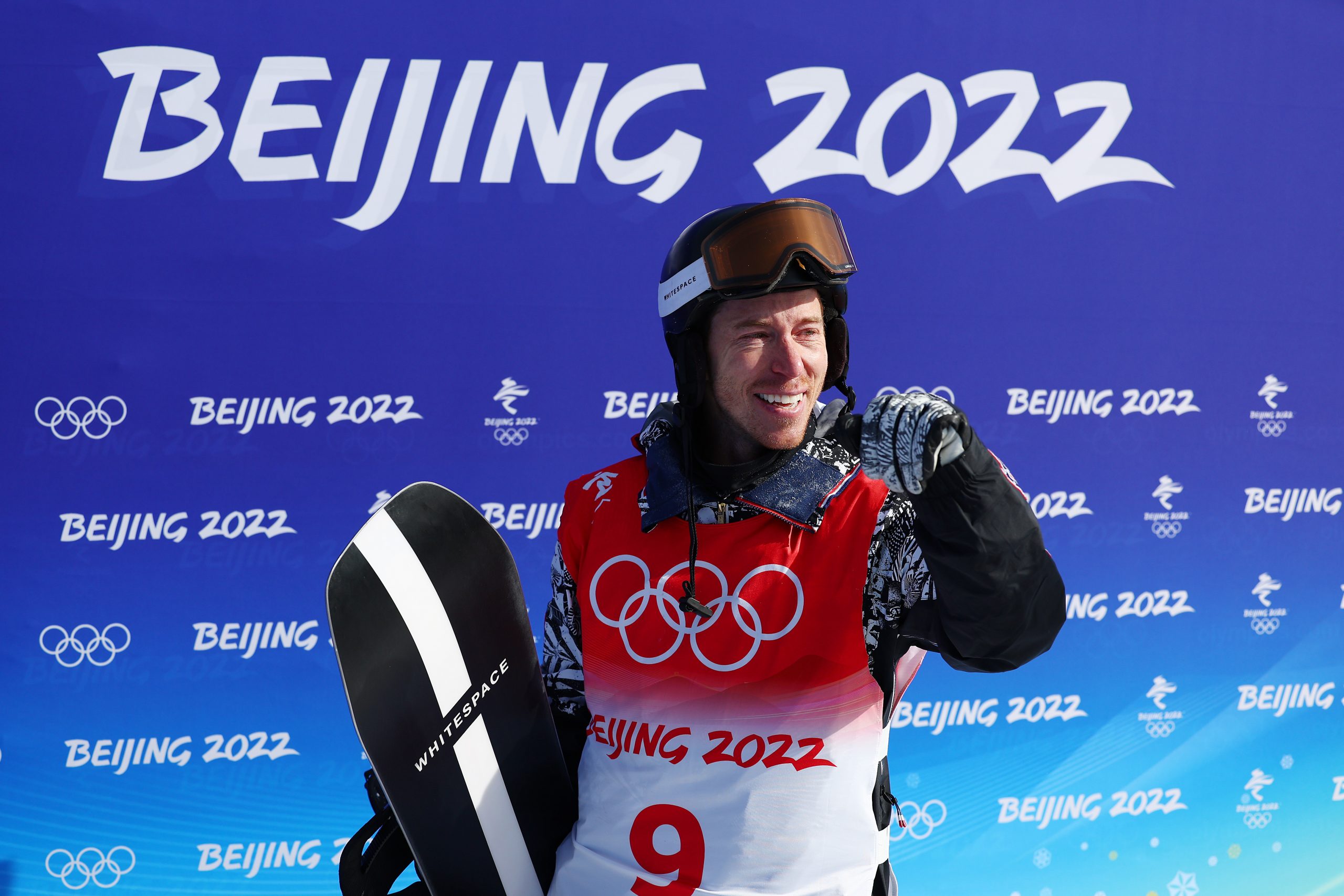 The PT Behind Shaun White's Success
Read More
You can chalk it up to hard work, dedication or talent, but there's no denying that White will forever be remembered as a snowboarding legend. And behind the scenes for the last seven years, Lee has also played an instrumental role in his athletic success tending to his injuries and supporting him as his physical trainer – and friend.
Sadly, Lee is now the one in need of care as she battles cancer. She was diagnosed with stage four pancreatic cancer that spread to her spine, liver and lymph nodes in the summer of 2020.
"The day I told [White] about my diagnosis, he just broke down," Lee said before getting emotional herself.
After her diagnosis, Lee underwent surgery to remove a grapefruit-sized tumor from her pancreas followed by chemotherapy and radiation. Now, she's trying to live her life to the fullest despite what the scans say – and that has included watching her friend and employer end his iconic snowboarding career.
Lee, who has also worked for the likes of tennis great Serena Williams, shared with NBC that it was White who fought for her to be alongside him at his last Olympic Games.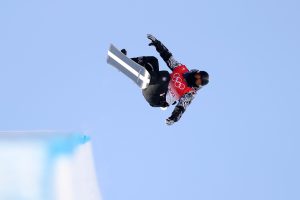 "He pretty much told them, 'Look, I might not go if she doesn't come with me,' and I was like wow, he's really fighting for me," she said. "I feel like I've been the strong one for him over these past seven years, and for him to be the strong one for me has been really awesome. These moments are my favorite that I'll never forget."
And White, who can't thank Lee enough for all she's done for him, is distraught over the reality of his close friend's cancer battle.
"How could such an amazing person that only gives to others have something like this happen to her," a teary White said. "I love her to death, more than any of this Olympics or these sports or any of this stuff. To have her with me right now, it's everything because I didn't really think I was going to have her with me," he added.
Understanding Pancreatic Cancer
Pancreatic cancer is an aggressive disease that is difficult to detect because symptoms – including jaundice and weight loss – typically present at a later stage in the cancer's development. In a previous interview with SurvivorNet, Dr. Anirban Maitra, the co-leader of the Pancreatic Cancer Moon Shot at MD Anderson Cancer Center, explains what he typically sees when patients develop this disease.
RELATED: If You're A First Degree Relative of Someone With Pancreatic Cancer, Screening and Surveillance Could Save Your Life; Here's Why
"Because the pancreas is inside the abdomen often doesn't have symptoms that would tell you that something is wrong with your pancreas," he says. "By the time individuals walk into the clinic with symptoms like jaundice, weight loss, back pain or diabetes, it's often very late in the stage of the disease."
Detecting Pancreatic Cancer Early Is Crucial
Parents, siblings and children of someone with pancreatic cancer are considered high risk for developing the disease because they are first-degree relatives of the individual. PGVs (pathogenic germline variants) are changes in reproductive cells (sperm or egg) that become part of the DNA in the cells of the offspring. Germline variants are passed from parents to their children, and are associated with increased risks of several cancer types, including pancreatic, ovarian and breast cancers. Germline mutations in ATM, BRCA1, BRCA2, CKDN2A, PALB2, PRSS1, STK11 and TP53 are associated with increased risk of pancreatic cancer.
Jessica Everett, a genetic counselor at NYU Langone's Perlmutter Cancer Center, encourages people in this category to look into possible screening options.
"If you're concerned about pancreatic cancer in your family, start by talking to a genetic counselor to learn more about your risk and what options you have," Everett said.
Five Ways You Can Support Someone with Cancer
No matter what role you play, it can be very tough to know what to do when someone you care about is diagnosed with cancer. To help get you started, below are some ways to offer support to your loved ones with cancer.
Avoid asking, try doing. Although it's understandable to not know how to best support your loved one during their cancer journey, it can be equally as hard for them to voice exactly what they need or want from you. Instead of always asking, "How can I help you?" maybe try saying something more concrete like, "Hey, can I come over at 8? I'll bring Monopoly." If you offer specific ways to support rather than ask for things they need, it's likely to come across as more genuine and feel easier for them to accept the support or help.
Stay in touch, but "don't say stupid things." You might never be able to truly understand the battle your loved one is facing, but being a person they feel comfortable talking through some of their negative emotions with can make a big difference. That being said, breast cancer survivor Catherine Gigante-Brown says there are some topics you might want to avoid. "Don't burden us with stories about your Great Aunt Harriet who had breast cancer," she previously told SurvivorNet. "And then you say, 'Oh how's she doing?' And then they'll say, 'Oh, she died.' We don't need to hear the horror stories."
How to Talk to a Friend With Cancer: Don't Say Stupid Stuff
Offer to cook them a meal. Consider inviting them over for dinner, dropping off a special dish, or, if that's not possible, sending a gift basket with some pick-me-up goodies. If you're able to cook for them, perhaps try to make a healthy meal that will bring them joy. Remember that there's no specialized diet that has been found to fight cancer, but it's always a good idea to maintain a moderate diet with lots of fruits and vegetables, as well as fats and proteins. No matter what, it's the simple gesture of providing a meal that will make them feel loved and supported.
Try helping them find joy. There's no one right way to do it, but try to think of activities you can do with your loved one that will lift them up. It could be something as simple as watching a funny tv series together, having a wine and paint night, taking a drive to a beautiful place or starting a book club with them. We've seen in previous studies that patients with better emotional health have a better quality of life when going through treatment and actually tend to live longer than those with worse emotional well-being. Dr. Dana Chase, a gynecologic oncologist at Arizona Oncology, says "better quality of life is associated with better survival, better outcomes… having a good social network can be very helpful."
Dr. Dana Chase explains how emotional health is key during a cancer journey
Be involved. If you've take on more of a full-time caregiving role, work to understand your loved one's diagnosis and help them follow the instructions from the cancer-care team. "I encourage caregivers to come in to visits with my patients, because in that way, the caregiver is also listening to the recommendations — what should be done in between these visits, any changes in treatment plans, any toxicities [side effects] that we need to look out for, changes in dietary habits, exercise, etc.," Dr. Jayanthi Lea, a gynecologic oncologist at UT Southwestern Medical Center, previously told SurvivorNet.
How to Be a Better Caregiver for Your Loved One
Learn more about SurvivorNet's rigorous medical review process.