Abby Lee Miller, 52, is still in a wheelchair, but she's not letting that hold her back from moving through the world and gets over cancer and surgery. Not long ago, Miller took her first steps since becoming wheelchair bound, and while she isn't back to walking just yet, she is definitely letting loose from her chair, and taking on the world regardless.
RELATED: "There's No Such Thing As 'Can't!'" — Abby Lee Miller's Little Steps Across the Stage are a Huge Step for the "Dance Moms" Star's Cancer Recovery
Read More
Last year, Miller, who founded "Abby Lee Dance Company" and "Reign Dance Productions," underwent an emergency surgery on her spine, which revealed she had a cancer called Burkitt lymphoma, a type of non-Hodgkin lymphoma. The surgery left her unable to walk, and she has been confined to a wheelchair since.
In a video she posted on Instagram, she says, "Let's go — what are we waiting for?" before speeding ahead of a big group to cross the street as fast as her wheelchair can go. You can even hear the wheelchair revving up.
RELATED: Don't Dwell on "Why Me" Says Journalist Gerri Willis Who Just Had a Cervical Cancer Scare After Beating Stage Three Breast Cancer
"Check out my new @YouTube vid for some crazy antics with photog #Jordandoesntmatter among the fruits & veggies! @aldcstudiola @aldcstudiopgh @aldc_ambassadors #aldc #abbyleedancecompany #abby #abbyleemiller #aldcla," read the post.
Supporters were quick to show their love for Abby, and to let her know they are inspired by her attitude, writing "Abby i think u forgot their slower than u," and "Go go abby!!!!"
One simply wrote, "TURBO!!!" while others joked about her speed, "You see me rolling" and "that thing is fast!"
She also posted a photo of herself with Christie Brinkley, smiling and effusive, and wrote "Hanging out with @christiebrinkley last night was crazy amazing!!! Thanks for sharing Charlie Sanders @giannamartello & @ajstelluto @dancingabc @aldcstudiola #aldc #abbylee #abbyleedancecompany."
Supporters loved how much she is enjoying life, and sharing her joy with the world, even from her wheelchair.
"Amazing! So happy that you are living life!"
"I've never been so happy to see someone get back up again."
"It's always nice to see you relaxed & enjoying life [heart emojis]."
Information about finding positivity during cancer
Abby Lee Miller may be in a tough situation with her health, but it's also clear that she's keep a really positive attitude. Twirling around in her chair and taking the world by storm, she's a huge inspiration for people dealing with the illness.
If you have just been diagnosed with cancer, negative feelings are normal. Totally normal. Men and women react differently. Anger, shame, fear, anxiety. It's to be expected. A lot of people tell us that finding positivity during cancer has a lot to do with finding things to be grateful for.
Dr. Zuri Murrell on living in gratitude during cancer
If you are feeling overwhelmed and unable to go on, seek help. And talk to your physician. Your physician can recommend support groups or other professionals that can help make your journey easier.
Abby Lee Miller's first steps
Abby Lee Miller walked again for the first time earlier this month — and the little steps she took across the stage on "The Doctors" made for an incredibly emotional moment.
Adjusting to life in a wheelchair was a struggle for Miller, whose career–choreographing dance at her studio, Abby Lee Miller Dance Company–relies heavily on physical movement. But Miller learned to adapt her movements to continue doing what she loves — a process many cancer survivors with physical limitations must go through. Miller continued, for instance, teaching dance from her wheelchair (and even incorporated her chair in one of the dances).
RELATED: Dancing in a Wheelchair: "Dance Moms" Star Abby Lee Miller's Cancer Surgery Left Her Unable to Walk, But That Hasn't Kept Her From Doing What She Loves
On the recent episode of "The Doctors," a day-time health talk show that often features celebrity guest, Miller slowly stood up, and, with the help of a walker, took several very small steps on stage. The audience applauded her, and in the caption to a clip of the moment she shared on Instagram, Miller wrote about how emotional she felt.
"Watching this made me cry!," Miller wrote. "Thank you @thedoctorstv for letting me share my story with the world! Dr Lawrence Piro, Dr Hooman Mellomed, Dr Christopher Boudakian, Dr Simoni for your wisdom and kindness. My PT was so amazing, CRI is the best! I'm not nearly as strong as I was during this taping. I have a long way to go – if there's 1 thing I know, it's that I'm a fighter and there's no such thing as 'can't'!"

On the same episode of "The Doctors," Dr. Lawrence Piro, an oncologist and the President and CEO of The Angeles Clinic and Research Institute (an affiliate of the Cedars-Sinai Medical Canter) said, "The minute Abby was in remission, she took off, trying to get her life back." Miller smiled and nodded her head at this, as Dr. Piro continued, "right after we finished (treatment) she took off to Pittsburgh to film a new season of 'Dance Moms.' And she was running at full-tilt doing it all.'"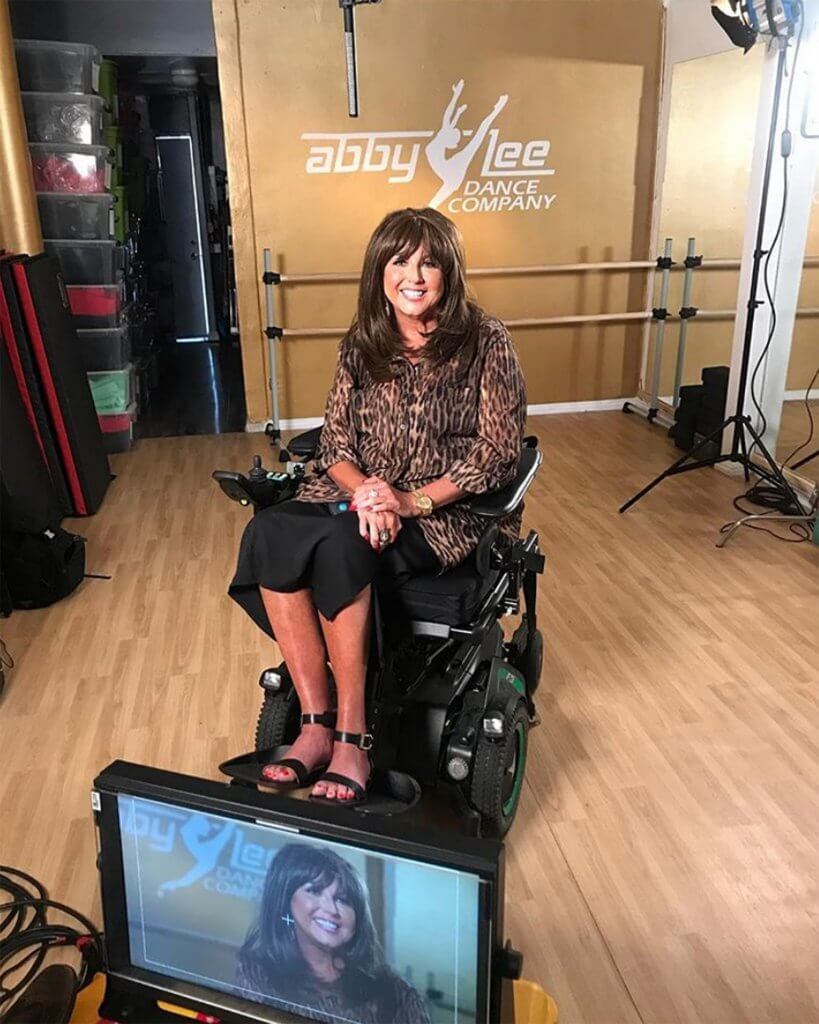 Dr. Piro shared that, although Miller is in remission for her cancer, 10-20 percent of people with Burkitt lymphoma experience a recurrence (meaning their cancer comes back), indicating that Miller will need to be closely monitored.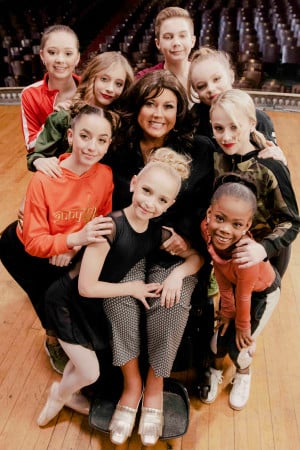 RELATED: "Dance Moms" Star Abby Lee Miller Gets Knee Replacement After Cancer Battle– How Survivors Handle Other Major Health Concerns
Abby Lee's Cancer Journey Has Been Challenging Both Physically and Emotionally
After the back surgery that left her in a wheelchair last year, Miller shared that the doctors who operated on her spine had found that there was a cancerous tumor wrapped around her spinal cord, which Miller described as "choking" her spine. The cancer diagnosis was hard on Miller, but in an interview with "Good Morning America" back in May, she shared that it was a blessing that she had the surgery—and found the cancer—when she did.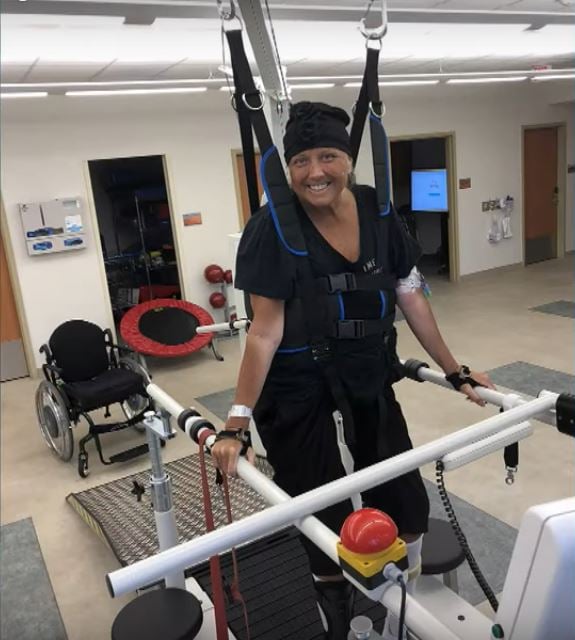 "I would have been dead," Miller said." I was paralyzed from the neck down—no movement. Because this cancer—this lymphoma—was choking my spinal cord."

Cancer treatment varies across different lymphoma types, and in Miller's case was chemotherapy and surgery. After her back surgery, Miller underwent six rounds of chemotherapy.
In June, the "Dance Moms" star appeared in her mechanical wheelchair on an interview with E! News' "Daily Pop," during which she opened up about the challenges of her cancer journey and the emotional effects that the past year have had on her. One of the challenging questions posed to Miller during the interview was whether she now had to ask for help—and whether she had trouble doing so.
"I still do everything!" Miller said defensively. But she also shared that she had learned to rely on other people—including strangers—to grab things for her, hold doors, and navigate areas that are not accessible to people in wheelchairs.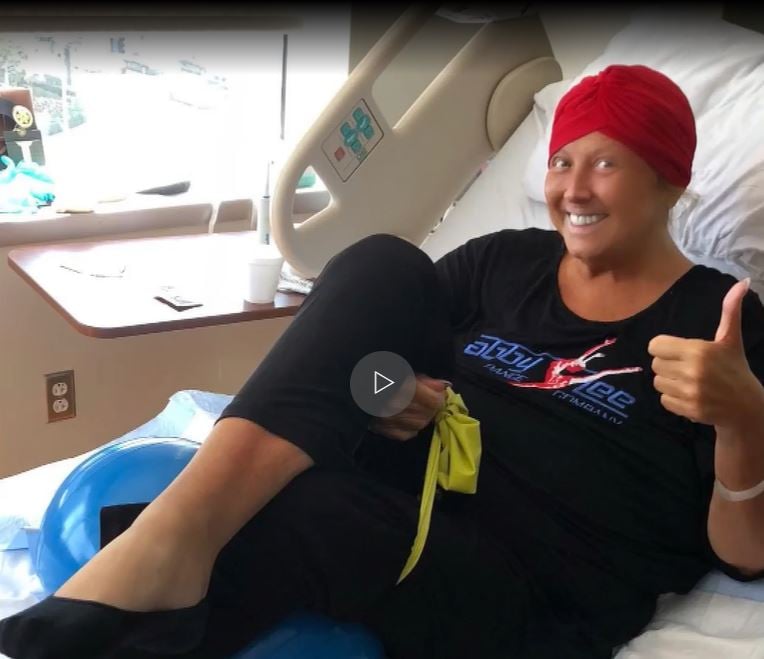 "These are perfect strangers…and yet, I rely on them all the time," Miller said. "It renews your faith in humankind and that people are genuinely nice and helpful."
Going through a cancer diagnosis and treatment is difficult on its own—but we know from survivors that even after beating cancer, hurdles often remain, including dealing with lingering physical limitations, returning to work, and navigating dicey relationships with people who might not understand the nuances of a cancer journey. While Miller has shared that she is cancer-free, her journey isn't over.
Learn more about SurvivorNet's rigorous medical review process.